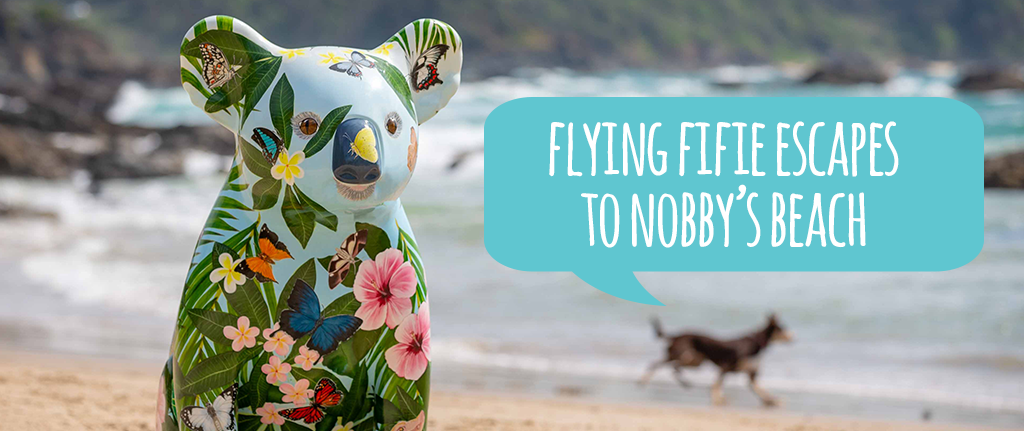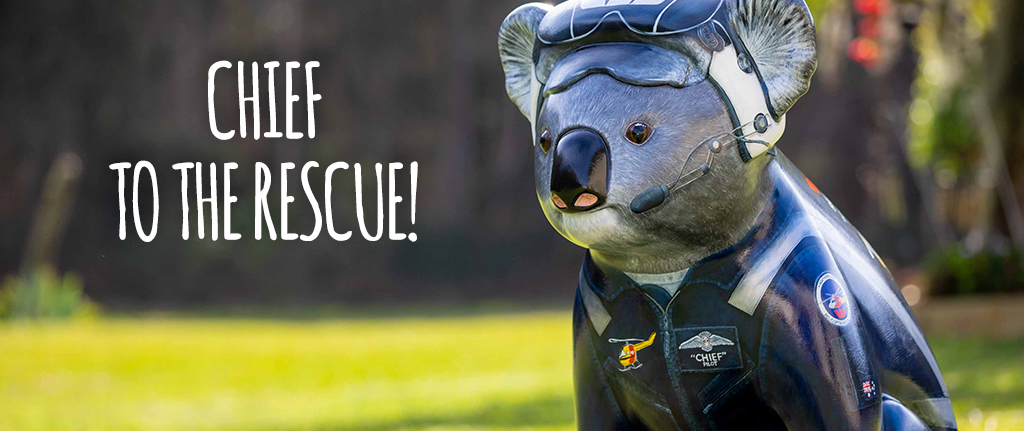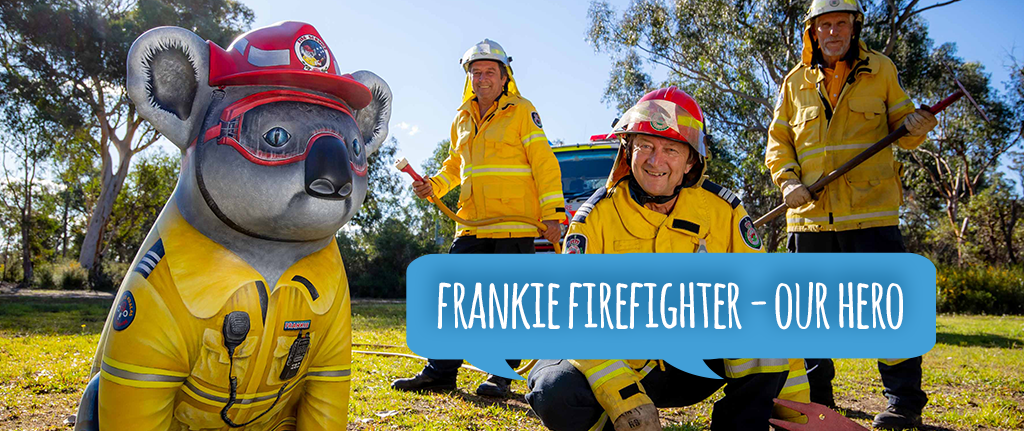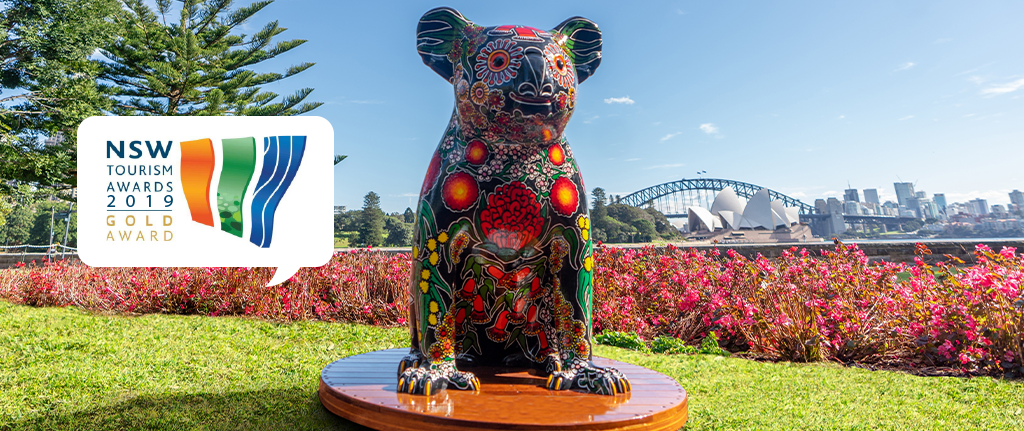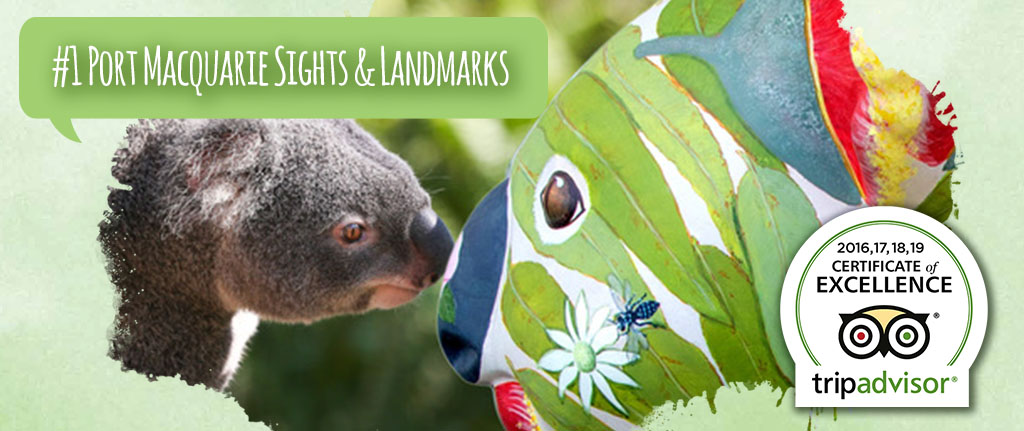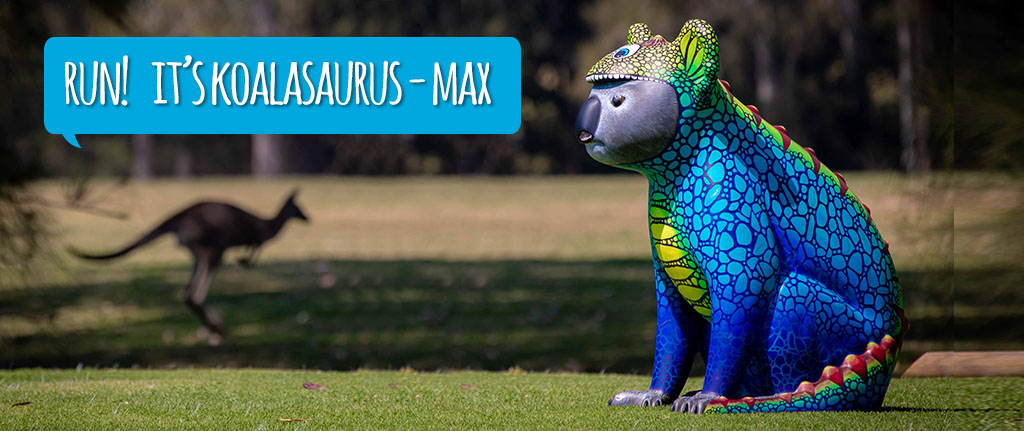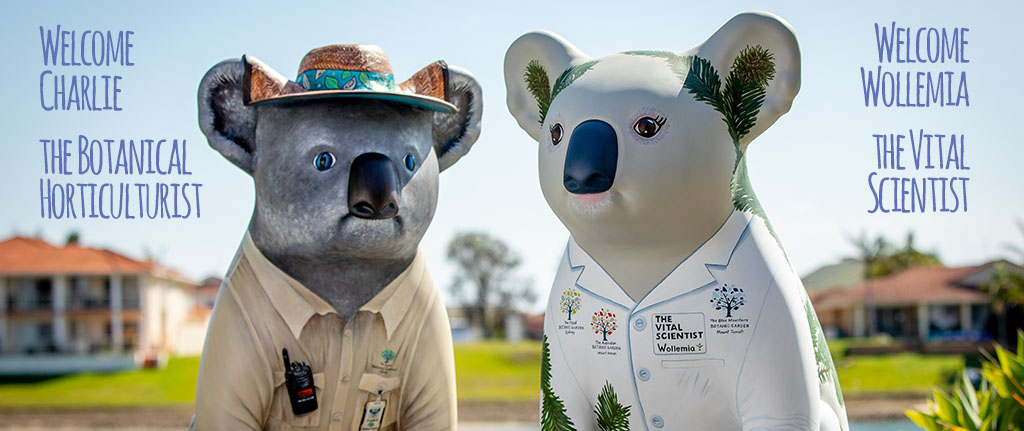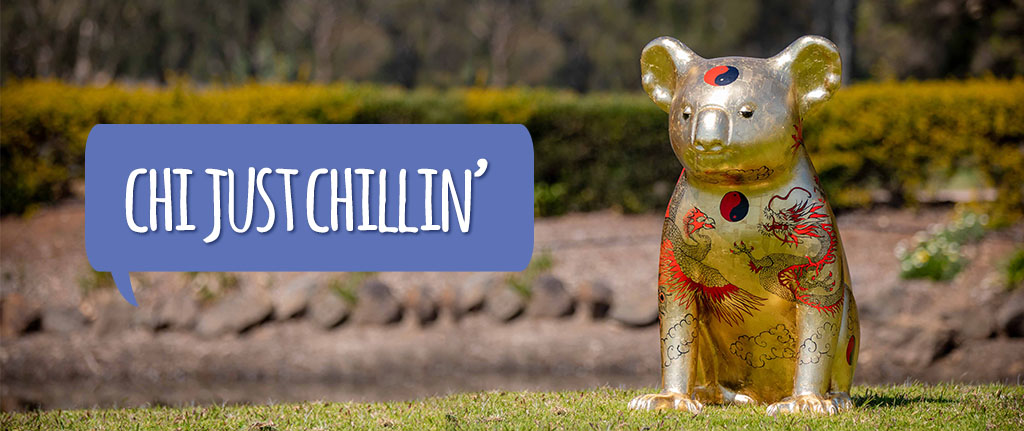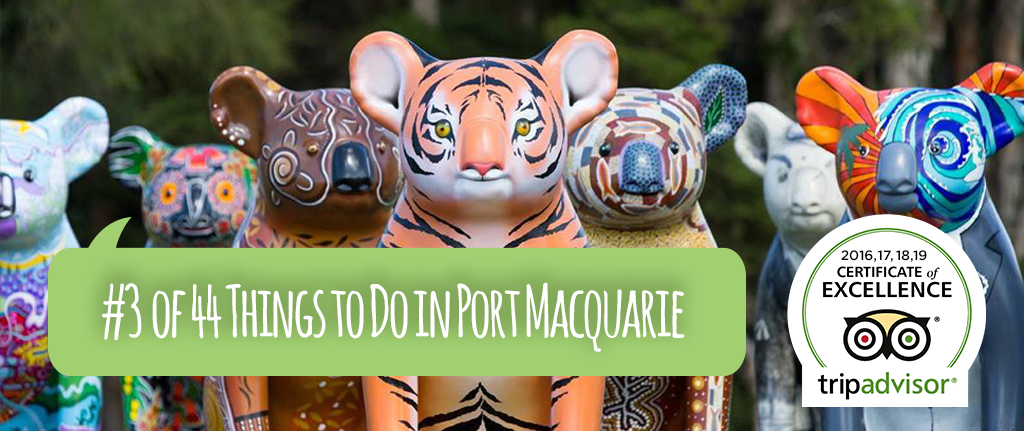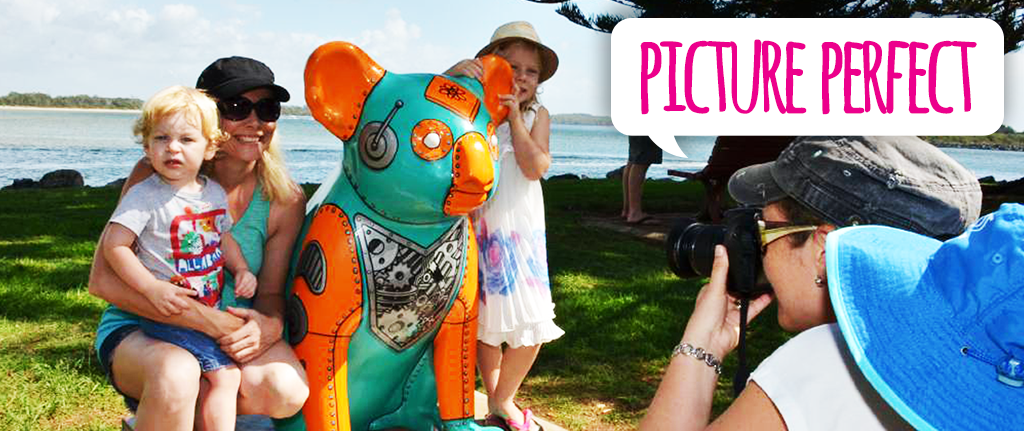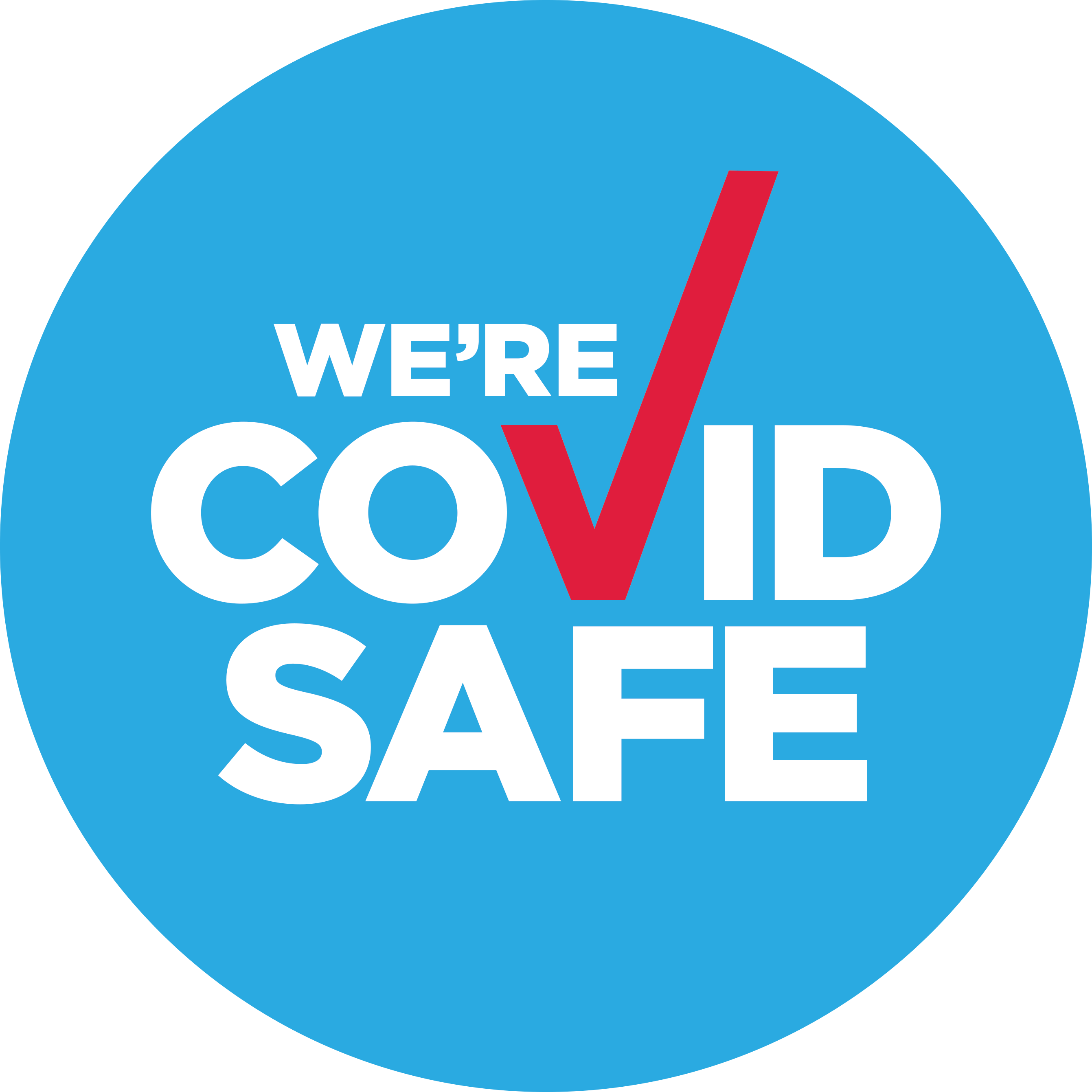 Welcome to the Hello Koalas Sculpture Trail!
Hello Koalas Sculpture Trail is open every day of the year and is completely free!
It features 79 individually designed one-metre high Hello Koalas sculptures waiting for you to discover across the Port Macquarie district, on the NSW Mid North Coast.
Follow the free HelloKoalas_Summer_Jan-March2021_Trail_Guide or just embark on your own adventure. How many can you find? Each Hello Koalas sculpture has its own unique character and personality, and everyone has a favourite. What will yours be?
Lovingly hand-painted by talented Australian artists, every Hello Koalas sculpture features environmental, wellbeing, heritage or cultural designs to fall in love with and get you thinking and talking.
THIS AUTUMN
We Welcome

Winnie the Unicorn!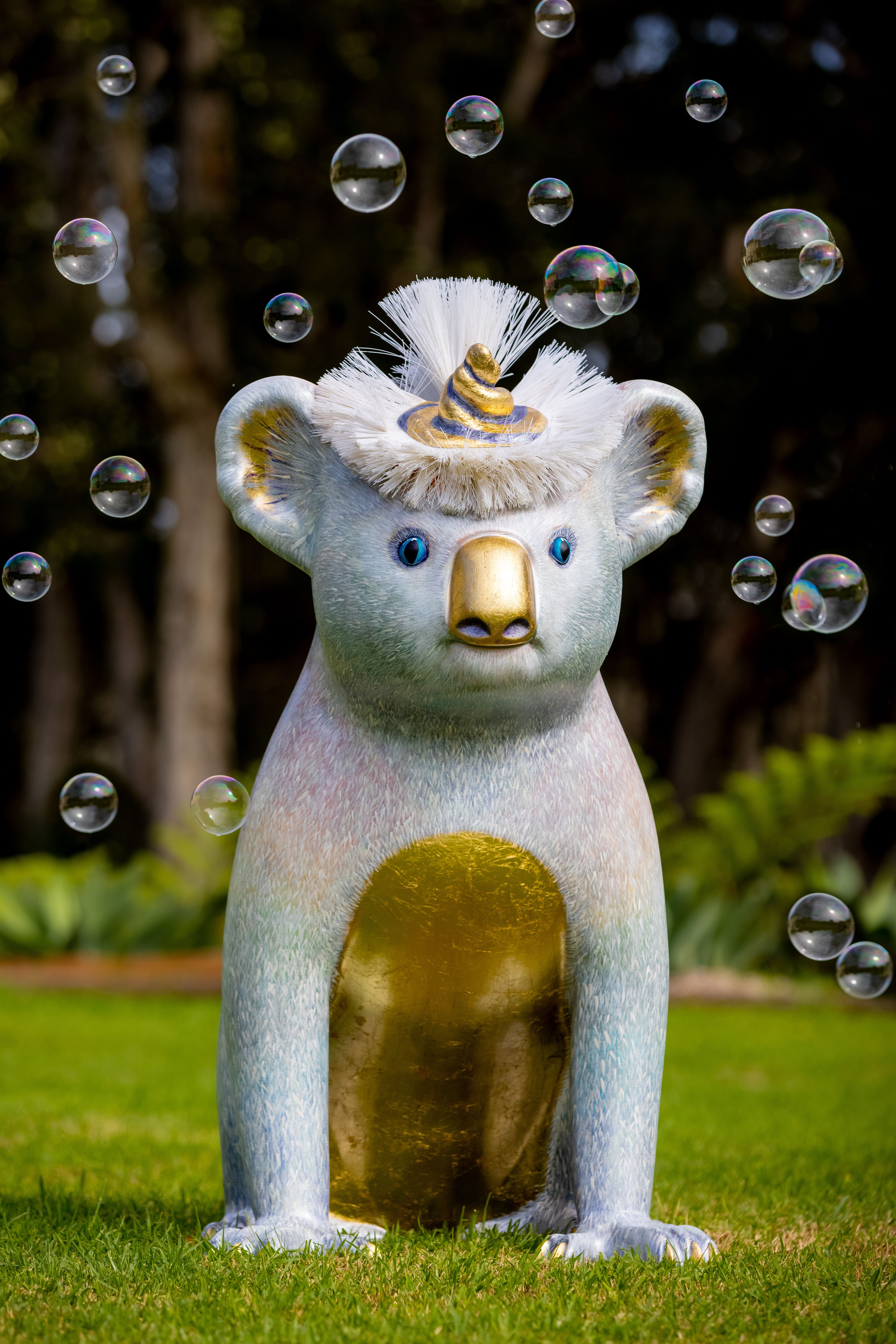 Myths of unicorns have captured human imaginations for more than 2,000 years. Now one of these elusive creatures, with its single spiraling horn and rainbow colours, has taken Koala form and can be found at the Hello Koalas Gift Shop at Unit 16, 10 Bellbowrie St, Port Macquarie.
Designed and painted by Pauline Roods, with enhancements by fibreglass specialist John Belfield, and special effects by Thompsons Brushes, Winnie sprinkles a little magic dust on the area's history as the 79th sculpture to join the Hello Koalas Sculpture Trail.
For enquiries, please phone 0416 641 482 or email info@hellokoalas.com.
Enjoy discovering other Hello Koalas sculptures on the Trail which feature heritage and cultural designs that celebrate the richness and diversity of the region – "Con the Koala" at the Historic Courthouse, "Forest" at Port Macquarie Museum, "Shelly" at Seasalt Cafe and Restaurant at the Marina, "Lachlan Macquarie" at Mid North Coast Maritime Museum, and the classic blue and white "Willow" at Pipeworks Cafe at Bay Park Plaza. Don't miss the masked "Crusader Koala" helping to protect our wildlife at Sea Acres Rainforest too.
Hello Koalas Comes to Campbelltown &  
The Australian Botanic Garden, Mount Annan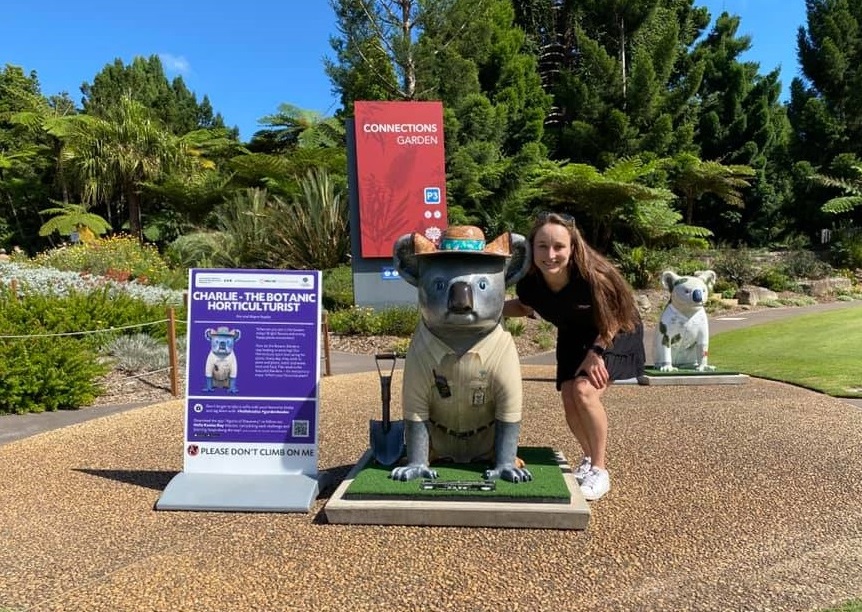 Thank you Campbelltown City Council and the Australian Botanic Garden for making Hello Koalas feel so welcome in April for this very special month-long exhibition devoted to raising awareness of threatened Australian plant and animal wildlife and the importance of conservation, with a special focus on our much-loved koalas. 
22 Hello Koalas visited Campbelltown including The Mayor of the Koala Republic at Campbelltown City Council, Jimmy at  Campbelltown Visitor Centre, Koala Boy at Ingleburn Library, and Kalido, Guula and Komorebi at Campbelltown Arts Centre, with 16 others at the Australian Botanic Garden Mt Annan. Charlie the Botanical Horticulturist and Wollemia the Vital Scientist are pictured.
Hello Koalas Gift Shop
Have you visited our Hello Koalas Gift Shop at 16/10 Bellbowrie St, Port Macquarie, with lots of fantastic gifts and souvenirs, as well as Hello Koalas sculptures to meet?
Usual opening hours are 10am-3pm Tuesday-Thursday at 16/10 Bellbowrie St (between Bay St and Hastings River Dr) but we recommend you check on this website and our Facebook page for changes to opening hours.
Hello Koalas Gift Shop is just 5 minutes walk from Settlement City Shopping Centre or 5 minutes drive from the Town Centre. Come and say Hello! We are happy to tell you more about our Hello Koalas and help you with any questions you have.
Extended hours for school holidays and events.
Alternatively, you can log on to www.hellokoalas.com and shop online anytime anywhere! 
Our Purpose
Hello Koalas is a public art project created to bring joy, creativity and a sense of fun to our local area, to foster a sense of community and wellbeing, and to encourage visitors to Greater Port Macquarie and wherever Hello Koalas sculptures weave their magic through touring exhibitions.
Our purpose is to enlighten and educate the world on the urgent plight of Koalas and our endangered fauna and flora, through the talent of local Australian artists.
We work closely with local businesses, government and non-government organisations to co-ordinate tourism, environmental and community cultural development opportunities.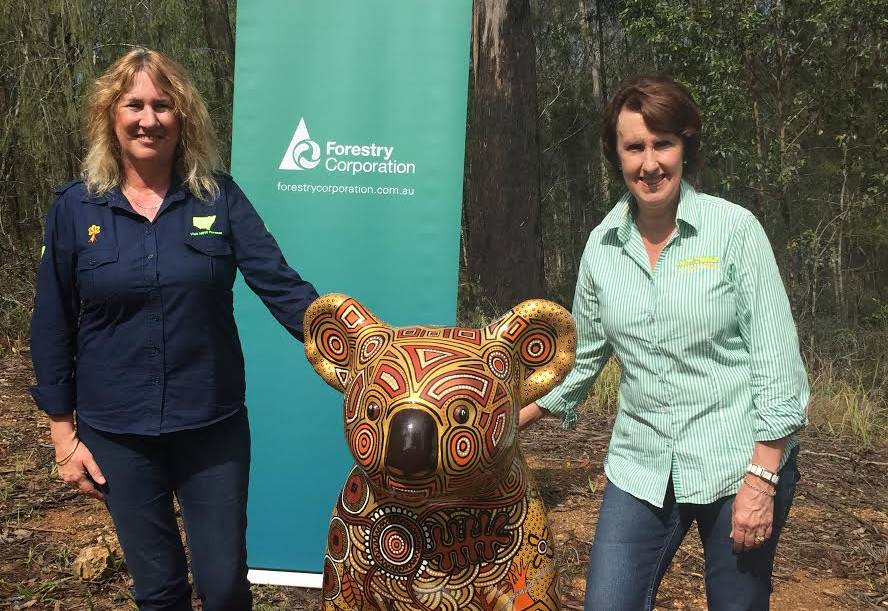 We are part of the national organisation Arts and Health Australia, with funds raised from projects and events distributed among essential environmental causes.
The award-winning Hello Koalas Sculpture Trail provides fun and entertaining days out for people of all ages, perfect for families to enjoy together.
It is also a unique and creative way to raise awareness of the importance of protecting our koalas and our environment, such as through the Cowarra State Forest tourism precinct and koala refuge (Guula pictured at launch).
Port Macquarie is lucky to have one of the largest koala populations on Australia's east coast. But this Aussie icon is endangered everywhere by land clearing for roads and houses, by vehicle strikes, dog attacks, disease, drought and climate change. The recent bushfires highlighted the dangers that koalas face.
Hello Koalas is proud to be a national leader in koala conservation advocacy and promotion.
See the magic of Hello Koalas sculptures at play when they visited the Royal Botanic Garden Sydney in October-November 2019.
Always something new
Established as a permanent exhibition in Port Macquarie in 2014, we welcome more Hello Koalas to the family each year, so there is always someone new to meet. Two of the newest additions to the Hello Koalas Sculpture Trail are Frankie Firefighter  and Chief The Westpac Rescue Helicopter Pilot, and Asha The Tree of Life Koala, resident at Belle Property Port Macquarie.
Download the latest Hello Koalas Sculpture Trail Guide here:
HelloKoalas_Summer_Jan-March2021_Trail_Guide
The Hello Koalas Guide also features Hello Koalas' band of Wildlife Warriors, spreading the conservation message far and wide that we must care for our koalas and all native fauna and flora as they tour Australia and overseas.
If your organisation would like to host a promotional exhibition or have our Hello Koalas sculptures visit a special event, please contact: Hello Koalas on 0416 641 482 or email info@hellokoalas.com
Hello Koalas Moves and Grooves:
Sometimes it is hard to keep up with these busy Hello Koalas, so please check this page for updates before you visit the Hello Koalas Sculpture Trail.
Tully the Celtic Koala moved to headspace in April.
Carramar is holding the fort at Wauchope Train Station, while a new sculpture, Kas Koala, has taken up residence at Kempsey Train Station. Kas was painted by the staff and students of Kempsey Adventist School, whose inspiring design won a Secondary Schools competition. 
The Slim Dusty Centre in Kempsey has reopened and Nulla is enjoying seeing everyone again!
Hello Koalas sculptures at new locations are Shelly at Seasalt Cafe at the Port Macquarie Marina, 18 Park Street, Chi at Chop n Chill by the Town Green,  Gum Blossom at Taree Train Station, Koala Z at KFC at the Port Macquarie Pacific Highway Service Centre, and Australiana Below the Surface is at Ocean Breeze Motel, near Town Beach.
Koalatron has become a very popular stop at Car Clean Port Macquarie, at 8 Bellbowrie Street, next door to the Hello Koalas Gift Shop at 10 Bellbowrie Street.  
Willow is enjoying her stay at Pipeworks Cafe, Bay Park Plaza and is an important Hello Koalas sculpture for the Bicentenary in her classic blue and white design.
Happy Haven is now resident at North Haven Primary School and during holidays you can view and photograph the sculpture behind the glass doors of the School Office.
Wildlife Warrior has returned to the newly renovated BP Station at the Pacific Highway Service Centre (locally known as The Donut).
Hello Koalas Gift shop is based next door to Car Clean at Unit 16, 10 Bellbowrie Street
The three Hello Koalas sculptures who were longtime residents at the Koala Hospital, have now moved – Jimmy, Captain Koala and Scoop – and enjoyed visiting Sydney for the Campbelltown exhibition in April.
To register to receive your free copy by email please contact info@hellokoalas.com
Text 0416 641 482 with queries or find us on Facebook
"Hello Koalas is unique – it has taken the concept of multiple sculptures and really run with it – much farther than anyone else.
As a permanent and constantly updating public sculpture trail, there is nothing else like it in the world. Its ambition and scale is huge – and wonderful to experience."
Elaine Burke, Project Manager, Larkin with Toads – the award winning sculpture trail in Hull, UK which inspired Hello Koalas Sculpture Trail. (Email May 2019)

Discover Magazine

Port Macquarie Museum

Wauchope District Memorial Hospital

Urban Grain Bakery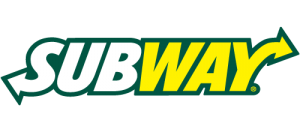 Subway Port Macquarie

Port Macquarie Hastings Heritage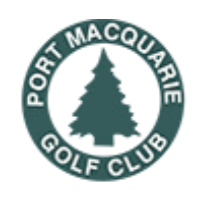 Port Macquarie Golf Club

Pace Hiab Services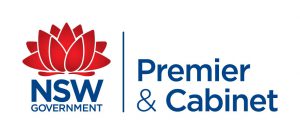 NSW Govt Premier and Cabinet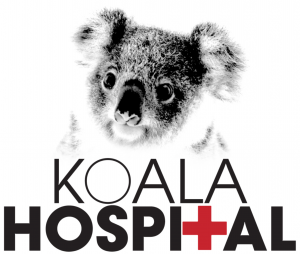 Port Macquarie Koala Hospital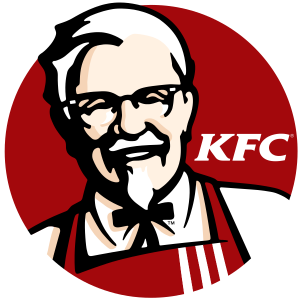 KFC Port Macquarie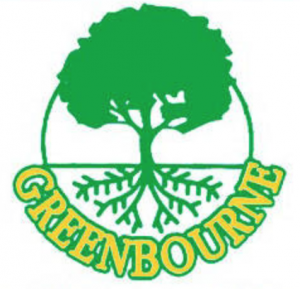 Greenbourne Nursery

Greater Port Macquarie Tourism Association

Douglas Vale Historic Homestead and Winery

Donna's Pool and Spa Centre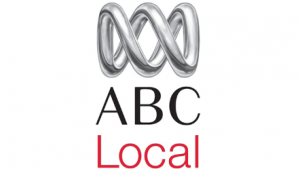 ABC Mid North Coast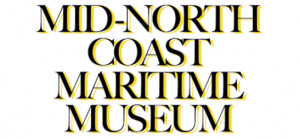 Mid North Coast Maritime Museum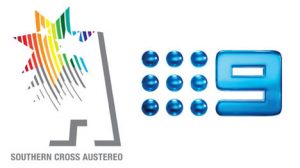 Southern Cross Austereo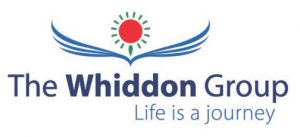 The Whiddon Group, Laurieton NSW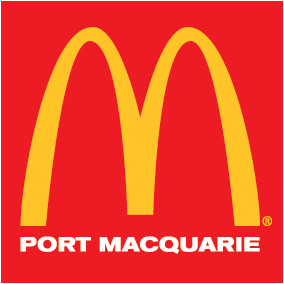 McDonalds Port Macquarie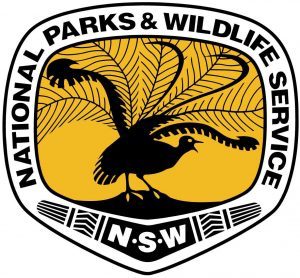 Sea Acres Rainforest Centre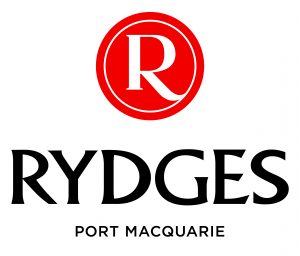 Rydges Port Macquarie

Ricardoes Tomatoes & Strawberries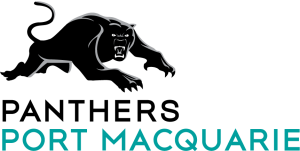 Port Macquarie Panthers Club

Port Macquarie News

Observatory Hotel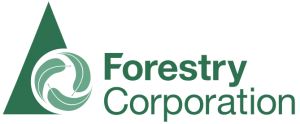 Forestry Corporation of NSW

Focus Magazine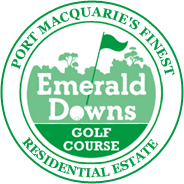 Emerald Downs Residential Estate and Golf Course

Charles Sturt University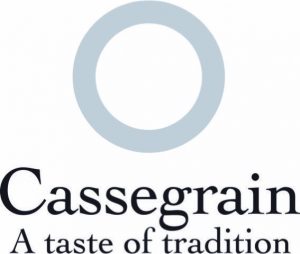 Cassegrain Wines