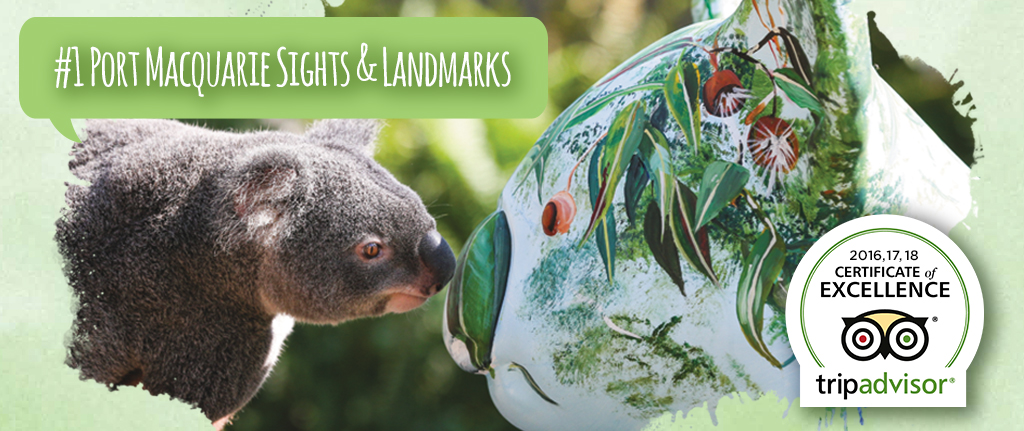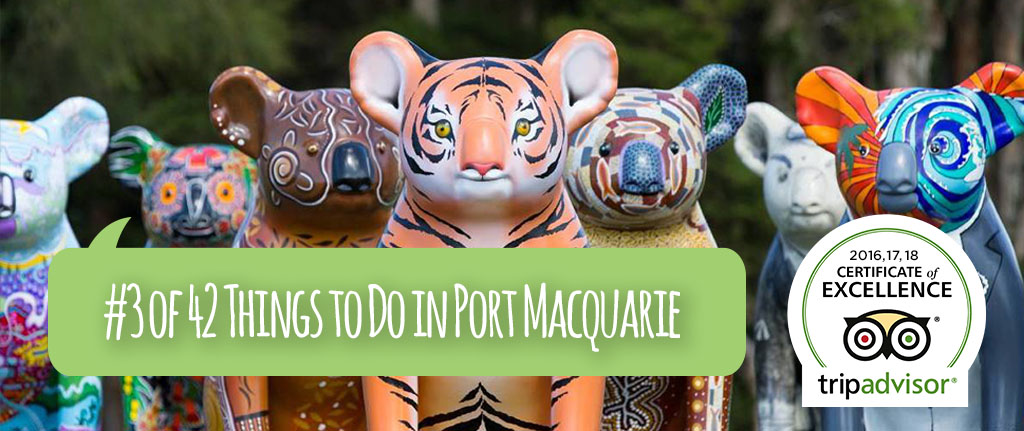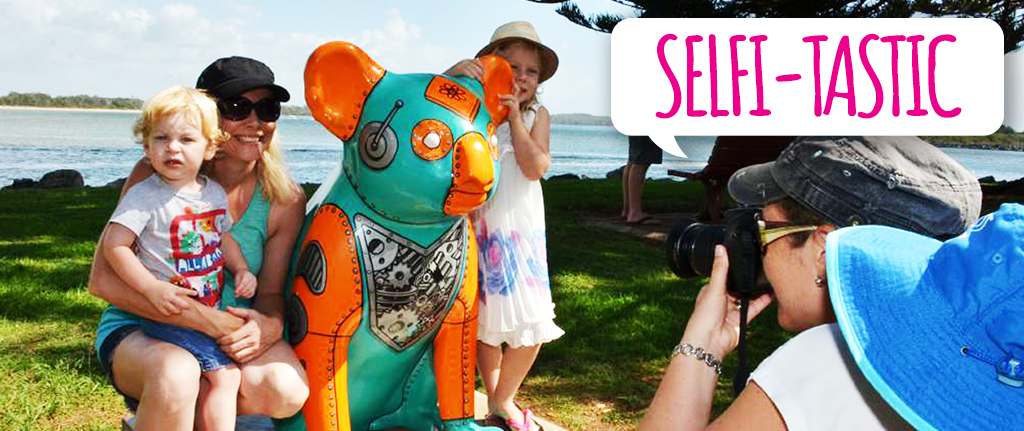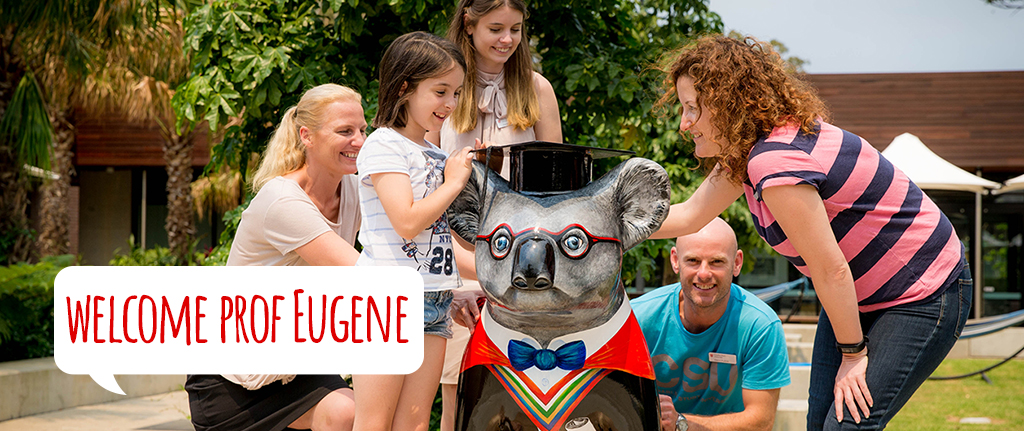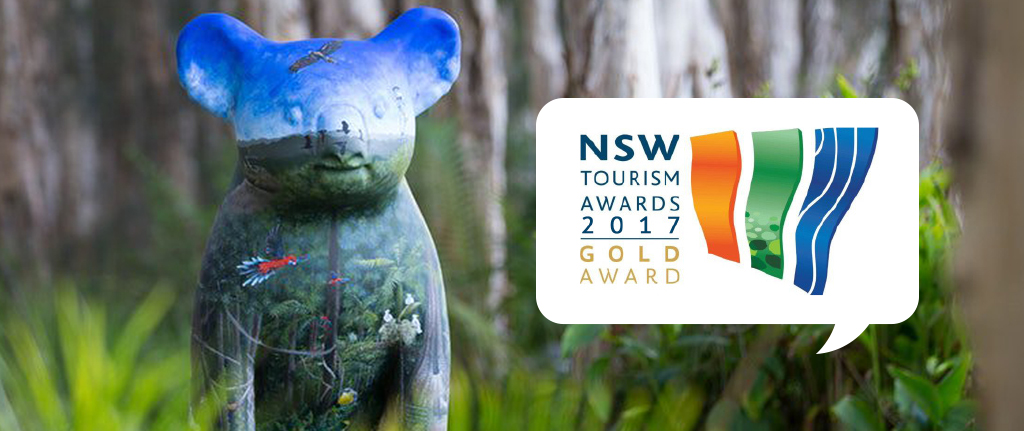 Hello Koalas News – Moves and Grooves
Sometimes it can be hard to keep up with these busy Hello Koalas sculptures so please check this page before you visit the Hello Koalas Sculpture Trail. 
Please text 0416 641 482 with any queries about Hello Koalas Sculptures.
REGISTER for Car for Koalas Show and Shine here.
The Carramar Koala Quest at the Australian National Botanic Gardens in Canberra has just completed a wonderful exhibition in March, in association with the Enlighten Festival and ACT Events, National Zoo and Aquarium, Tidbinbilla Nature Reserve and University House.
Twenty Hello Koalas sculptures were on show during the month of March. 
Ranger Riley, Scoop, Crusader Koala, Captain Koala, Buzzy Bee, Bushby, Gum Blossom, Alira, Komorebi, Koalatron, Benjamin The Return of the Thylacine, Percy Crossingsafe, Mandy the Mandala Koala, Shelly, Jimmy, Kalido, Guula, Koala Boy, Wildlife Warrior, and Carramar.  
Scoop was thrilled to be on the front cover of Canberra Weekly with its 96,000 readers!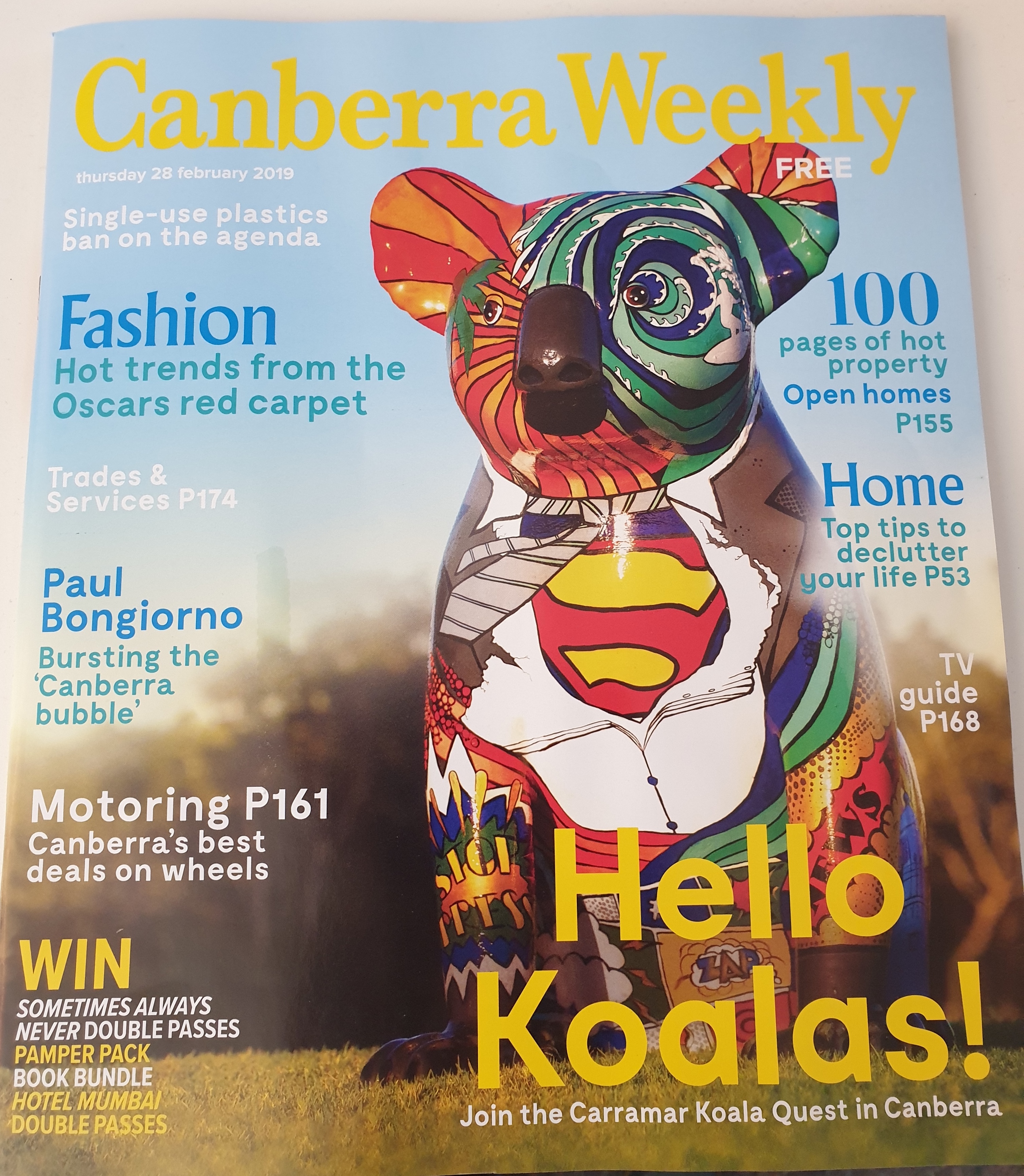 Here is a copy of the Carramar Koala Quest map on the Parks Australia website.
Meanwhile, more local Hello Koalas news:
The Mayor of the Koala Republic is appearing at the Royal Easter Show with Ranger Riley, Ambassador for NSW National Parks and Shelly, our National Parks marine life koala. All three koalas were painted by Pauline Roods who will be painting a new dinosaur koala on the Derivan Paints stand in the Arts area.
Alira has moved to Settlement City Shopping Centre and Nulla is taking up residence at Slim Dusty Centre in Kempsey.
Woody is located at the award winning tourist attraction, Sealy Lookout at Coffs Harbour and enjoying the new Tree Tops experience there. Watch out for the turn off from the Pacific Highway just past the Big Banana when you travel north from Port Macquarie.
Some Hello Koalas are having a holiday after their huge Canberra experience with record attendances and social media posts for the Australian National Botanic Gardens and partners. They include Gum Blossom, Bushby, Wildlife Warrior, Benjamin, Mandy, Komorebi, Buzzy Bee. 
But they will all be back for the Hello Koalas Festival (6 – 9 June) – the one time of the year when all the Hello Koalas sculptures gather together for an annual reunion. 
Buzzy Bee has stayed behind in Canberra to be a special guest at World Bee Day at the Swedish Embassy on 23 May at the invitation of the Swedish Ambassador. Buzzy, our native bee koala, is honoured. More details shortly. 
Don't forget to post your photos on Facebook, Instagram and TripAdvisor!

Discover Magazine

Port Macquarie Museum

Wauchope District Memorial Hospital

Urban Grain Bakery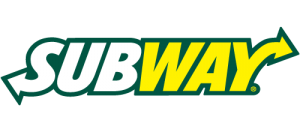 Subway Port Macquarie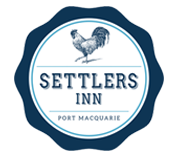 Settlers Inn

Port Macquarie Hastings Heritage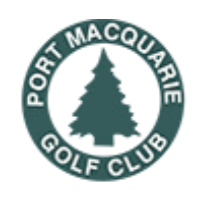 Port Macquarie Golf Club

Pace Hiab Services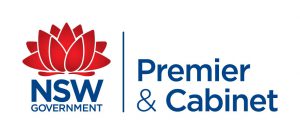 NSW Govt Premier and Cabinet

North Coast TAFE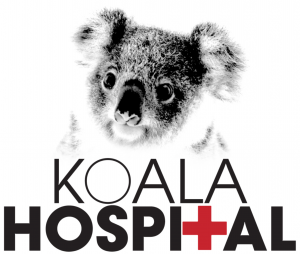 Port Macquarie Koala Hospital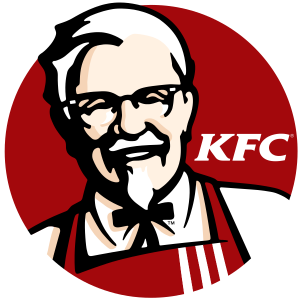 KFC Port Macquarie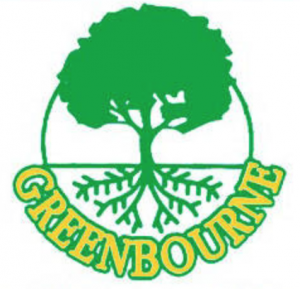 Greenbourne Nursery

Greater Port Macquarie Tourism Association

Douglas Vale Historic Homestead and Winery

Donna's Pool and Spa Centre

Byabarra Café. Bakehouse. Bar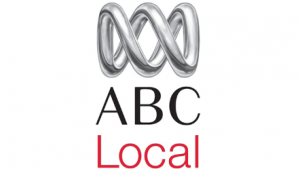 ABC Mid North Coast

Tyreright Port Macquarie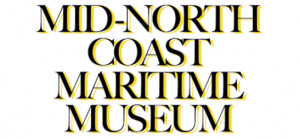 Mid North Coast Maritime Museum

Port Macquarie GP Super Clinic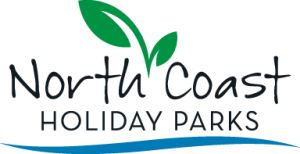 North Coast Holiday Parks Bonny Hills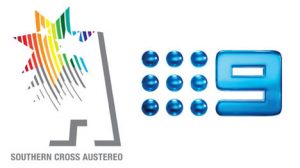 Southern Cross Austereo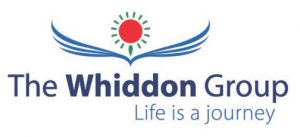 The Whiddon Group, Laurieton NSW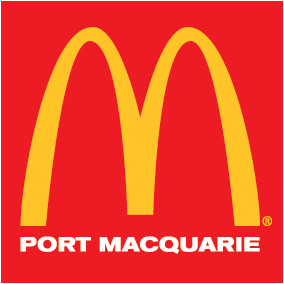 McDonalds Port Macquarie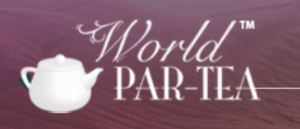 World Par-TEA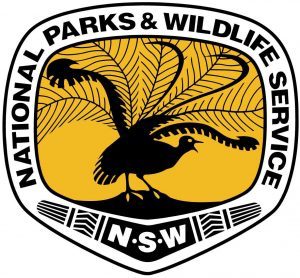 Sea Acres Rainforest Centre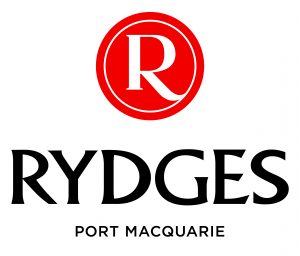 Rydges Port Macquarie

Ricardoes Tomatoes & Strawberries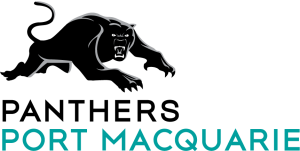 Port Macquarie Panthers Club

Port Macquarie News

Observatory Hotel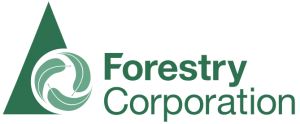 Forestry Corporation of NSW

Focus Magazine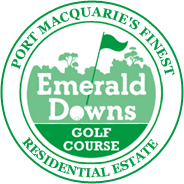 Emerald Downs Residential Estate and Golf Course

Charles Sturt University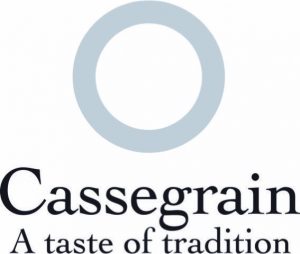 Cassegrain Wines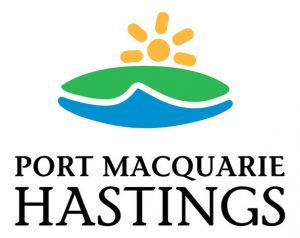 Port Macquarie Hastings Council