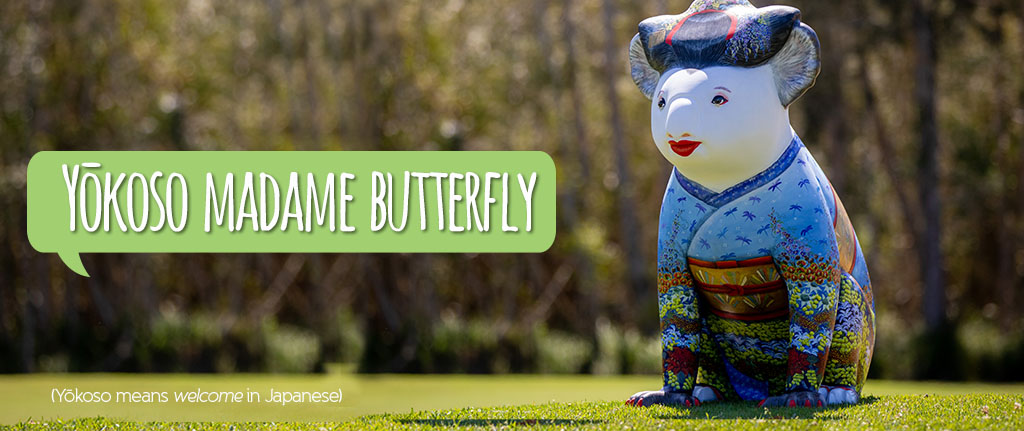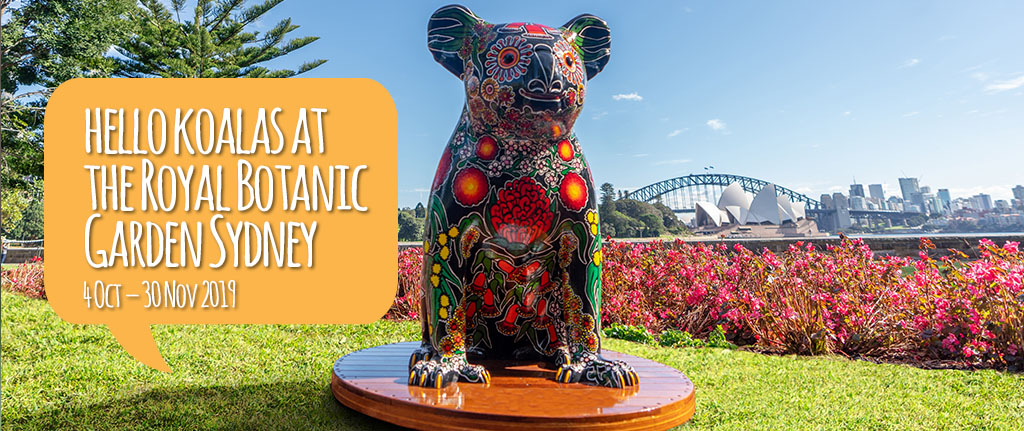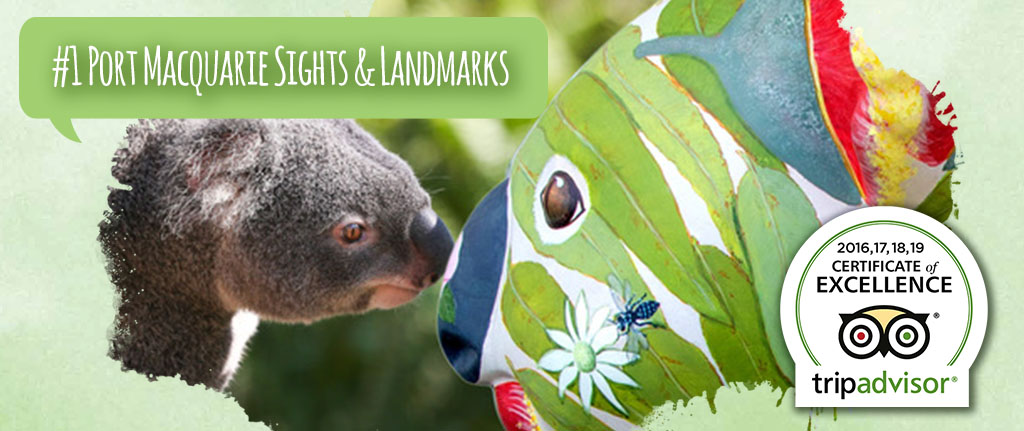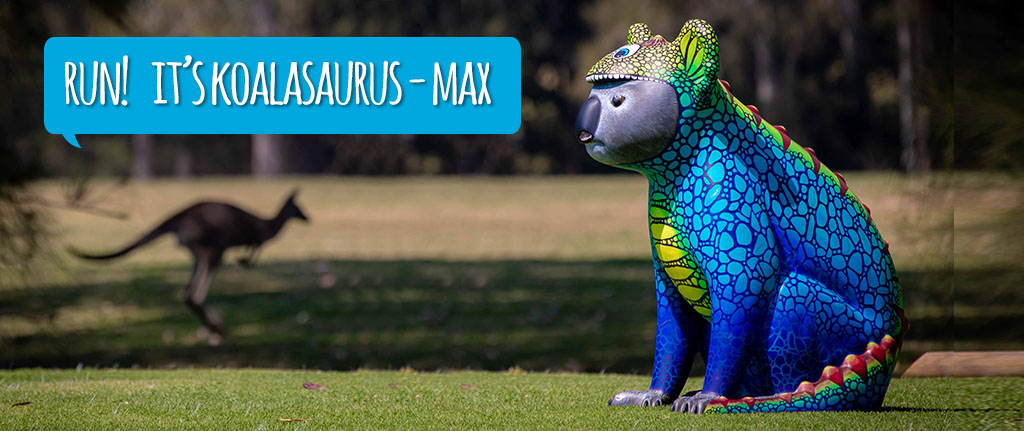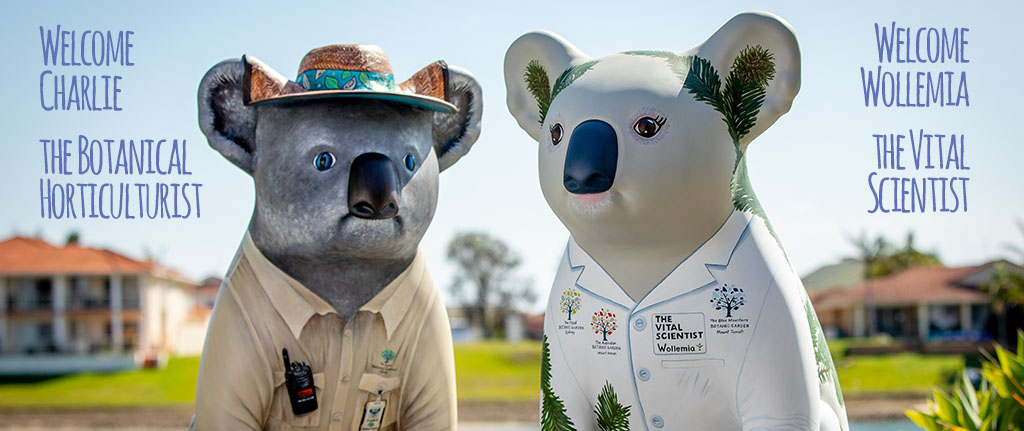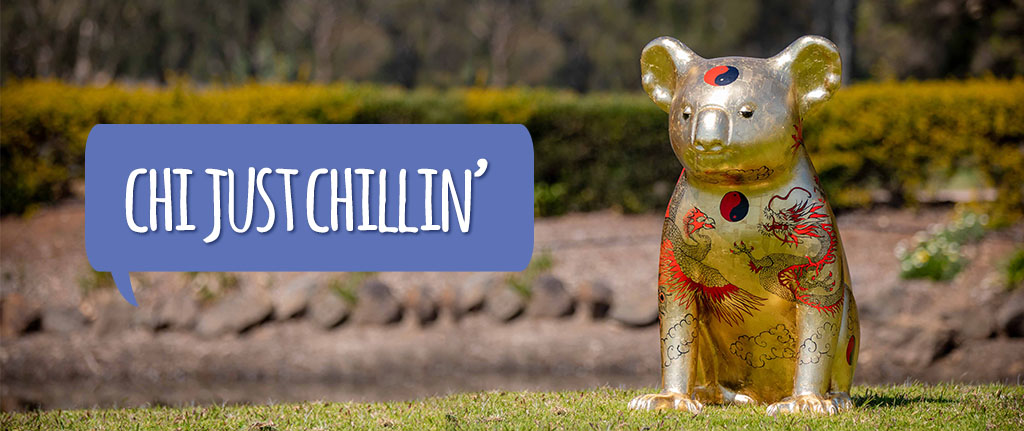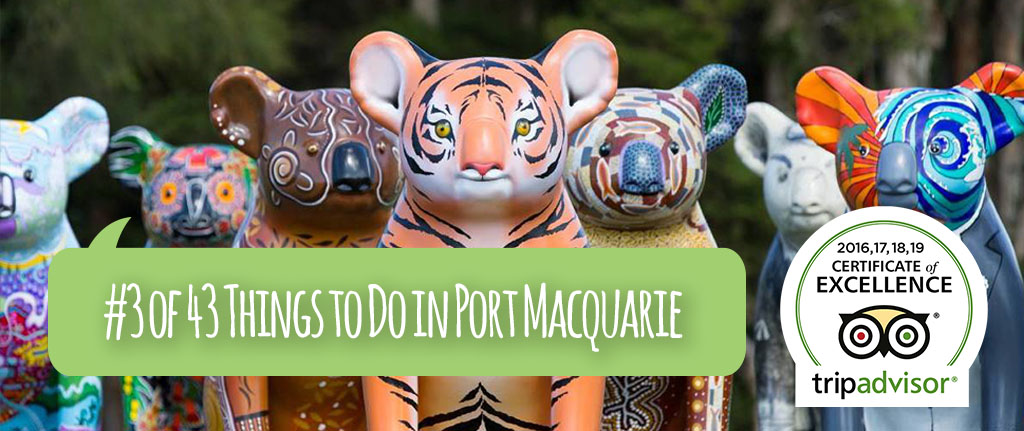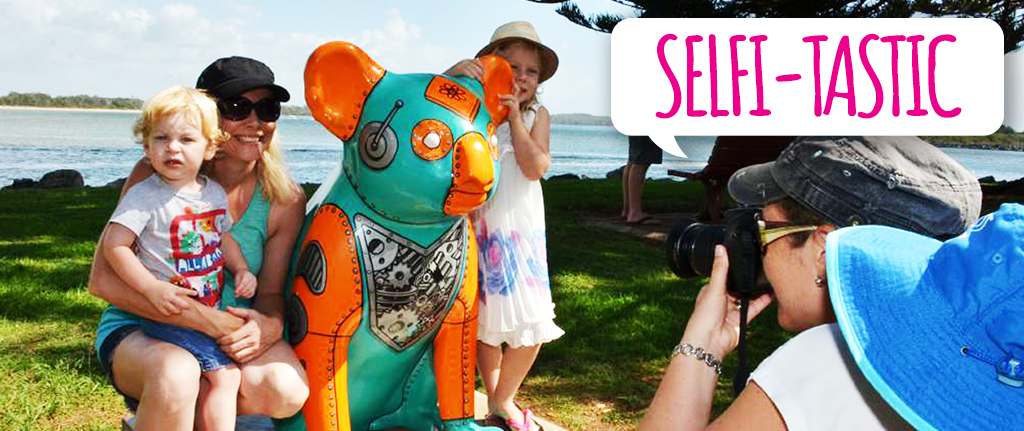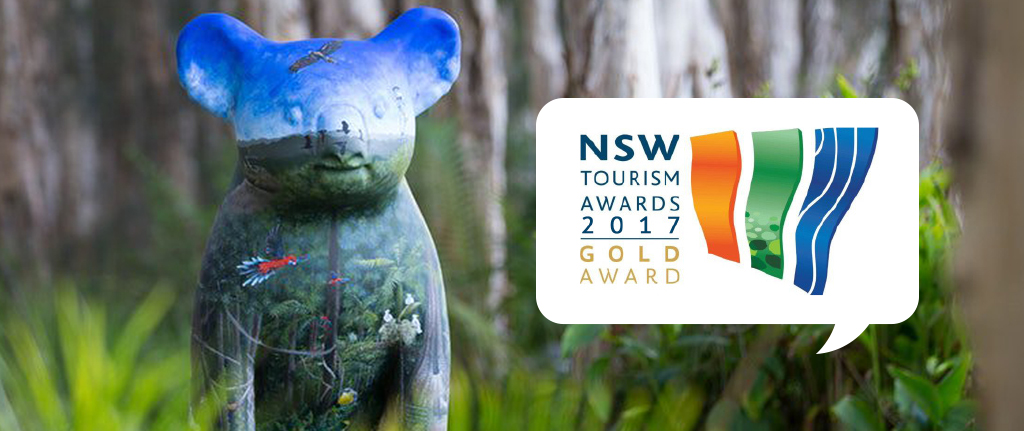 Welcome to the Hello Koalas sculpture trail!
The Hello Koalas Sculpture Trail is open every day of the year and is completely free!
It features over 70 individually designed one-metre high Hello Koala sculptures waiting for you to discover across the Port Macquarie district, on the NSW Mid North Coast.
Follow the trail guide map or just embark on your own adventure. How many can you find?
Each Hello Koala has its own unique character and personality, and everyone who visits has a favourite. What will yours be?
Lovingly hand-painted or mosaicked by talented Australian artists, every Hello Koala features environmental, wellbeing, heritage or cultural designs to fall in love with and get you thinking and talking.
Our Purpose
The award-winning Hello Koalas Sculpture Trail provides fun and entertaining day(s) out for people of all ages, perfect for families to enjoy together.
It is also a unique and creative way to raise awareness of the importance of protecting our koalas and our environment.
Port Macquarie is lucky to have one of the largest Koala populations on Australia's east coast. But this Aussie icon is endangered everywhere by land clearing for roads and houses, by vehicle strikes, dog attacks, climate change and disease.
Always something new
Established as a permanent exhibition in Port Macquarie in 2014, we welcome more Hello Koalas to the family each year, so there is always someone new to meet.
You can download the Port Macquarie Guide here. Just make sure you cross off the Koala sculptures that have moved to Sydney before you go searching for the, it will be a long walk!
Hello Koalas announces its own band of Wildlife Warriors, spreading the message far and wide that we must care for our koalas and all native fauna and flora.
Hello Koalas on Tour is a travelling exhibition of Hello Koalas sculptures, selected from our environmental champions featured here.
If your organisation would like to host a promotional exhibition or have our Hello Koalas sculptures visit a special event, please contact: Hello Koalas o 0416 641 482 or email info@hellokoalas.com
Below are the Hello Koalas on Tour. Stay tuned for our next adventure.
Bushby

Komorebi

Mandy The Mandala Koala

Australiana below the surface

Topiary

Koalatron

Koala Z

The Cyclist

Kalido

Koala Boy

Kenny koala

Chi

The Mayor of the Koala Republic

Madame Butterfly

Benjamin

Charlie the Botanic Horticulturist

I'm no bear

Shelly
Hello Koalas Moves and Grooves:
Sometimes it is hard to keep up with these busy Hello Koalas, so please check this page for updates before you visit the Hello Koalas Sculpture Trail. 
Mark the June long weekend in your diaries as we hold our annual Hello Koalas Festival over the June long weekend, celebrating all things Koala and bringing live music, classic cars, markets and ALL of our Hello Koalas together.
Off the trail for updates
Cyclist, Kenny, Willow, Australiana below the surface

Percy has moved to Percival Property

Ranger Riley and Con are currently off the trail for now but returning to Sea Acres and Historic Courthouse respectively early in 2020.
The Hello Koalas Sculpture Trail Guide is available on our website and printed at most local tourism outlets, including the Visitor Information Centre at The Glasshouse, Clarence St, Port Macquarie.
Text 0416 641 482 with queries or find us on Facebook
Don't forget to post your #hellokoalas photos on
Facebook, Instagram and TripAdvisor!
"Hello Koalas is unique – it has taken the concept of multiple sculptures and really run with it –

much farther than anyone else.


As a permanent and constantly updating public sculpture trail, there is nothing else like it in the world.

Its ambition and scale is huge – and wonderful to experience."
Elaine Burke, Project Manager, Larkin with Toads – the award winning sculpture trail in Hull, UK which inspired Hello Koalas Sculpture Trail. (Email May 2019)

Discover Magazine

Port Macquarie Museum

Wauchope District Memorial Hospital

Urban Grain Bakery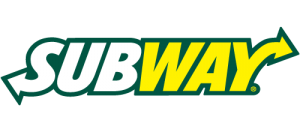 Subway Port Macquarie

Port Macquarie Hastings Heritage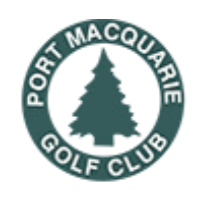 Port Macquarie Golf Club

Pace Hiab Services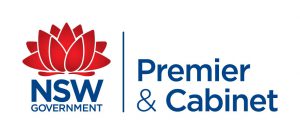 NSW Govt Premier and Cabinet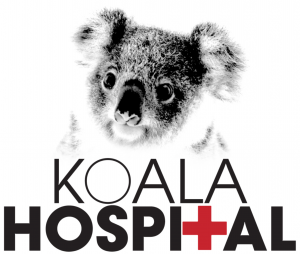 Port Macquarie Koala Hospital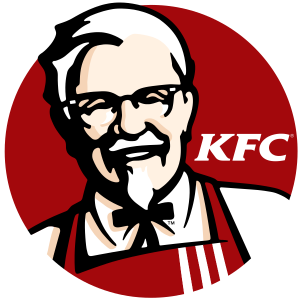 KFC Port Macquarie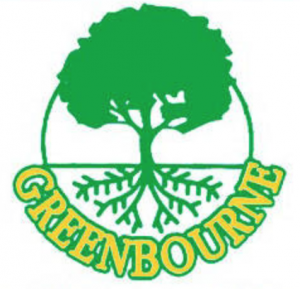 Greenbourne Nursery

Greater Port Macquarie Tourism Association

Douglas Vale Historic Homestead and Winery

Donna's Pool and Spa Centre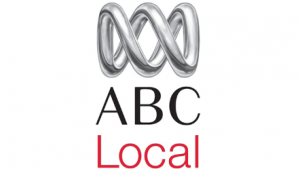 ABC Mid North Coast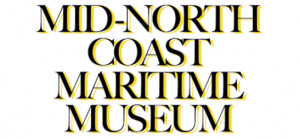 Mid North Coast Maritime Museum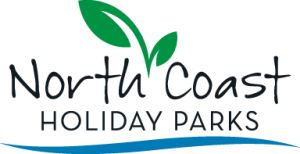 North Coast Holiday Parks Bonny Hills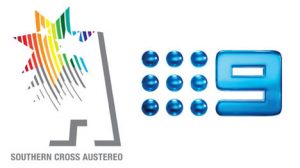 Southern Cross Austereo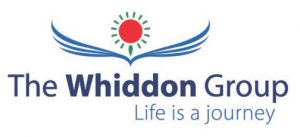 The Whiddon Group, Laurieton NSW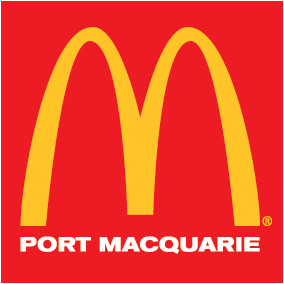 McDonalds Port Macquarie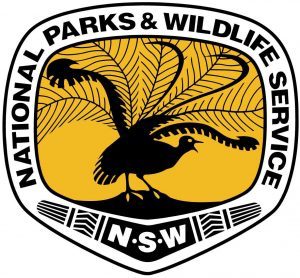 Sea Acres Rainforest Centre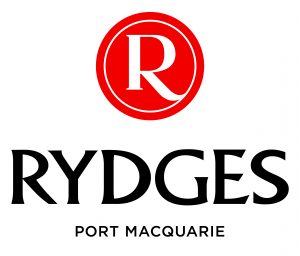 Rydges Port Macquarie

Ricardoes Tomatoes & Strawberries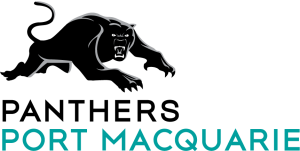 Port Macquarie Panthers Club

Port Macquarie News

Observatory Hotel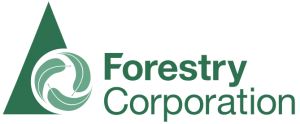 Forestry Corporation of NSW

Focus Magazine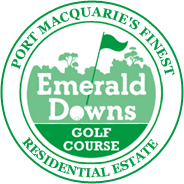 Emerald Downs Residential Estate and Golf Course

Charles Sturt University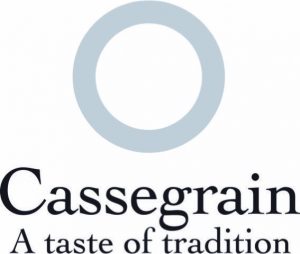 Cassegrain Wines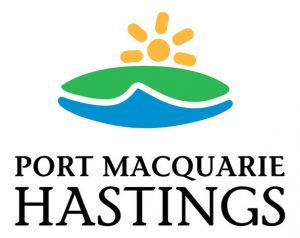 Port Macquarie Hastings Council