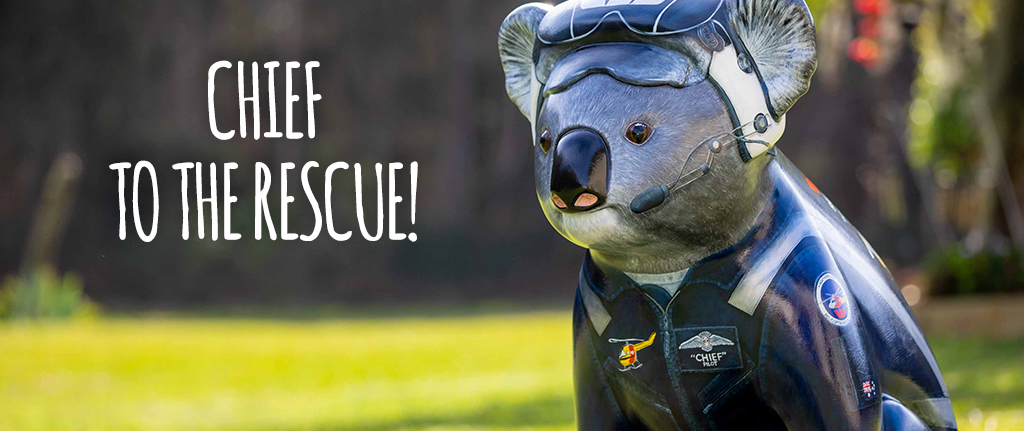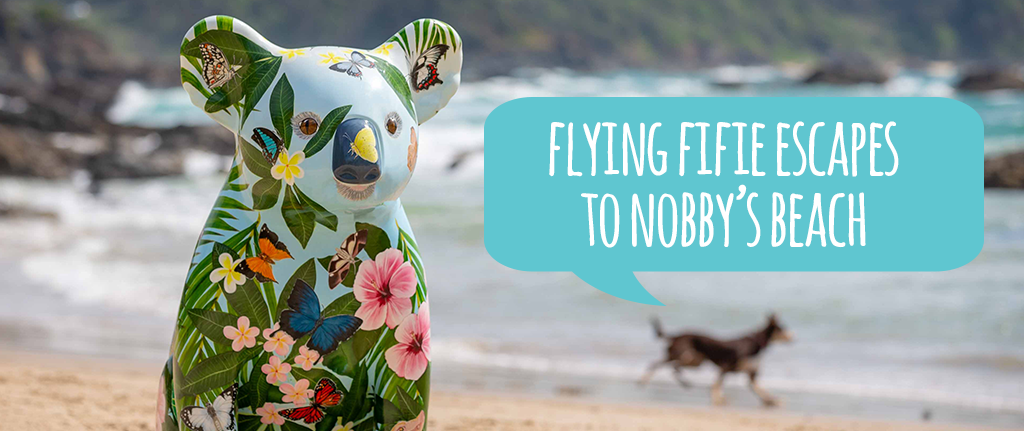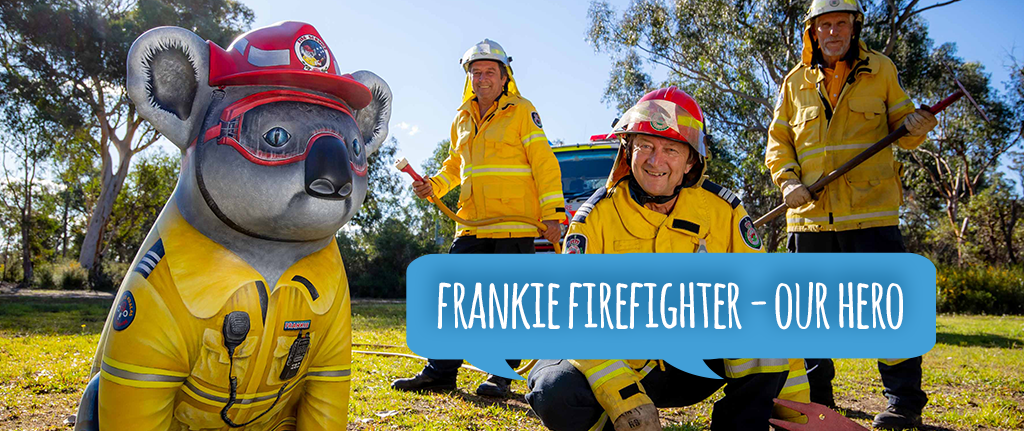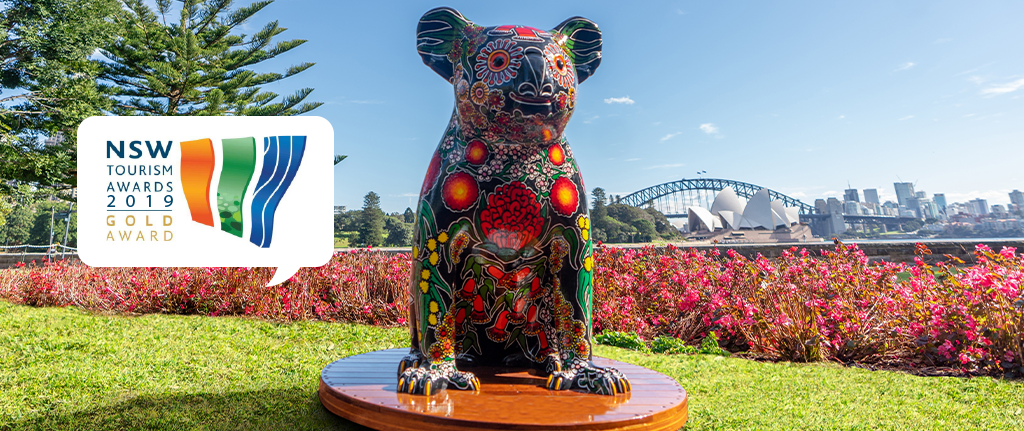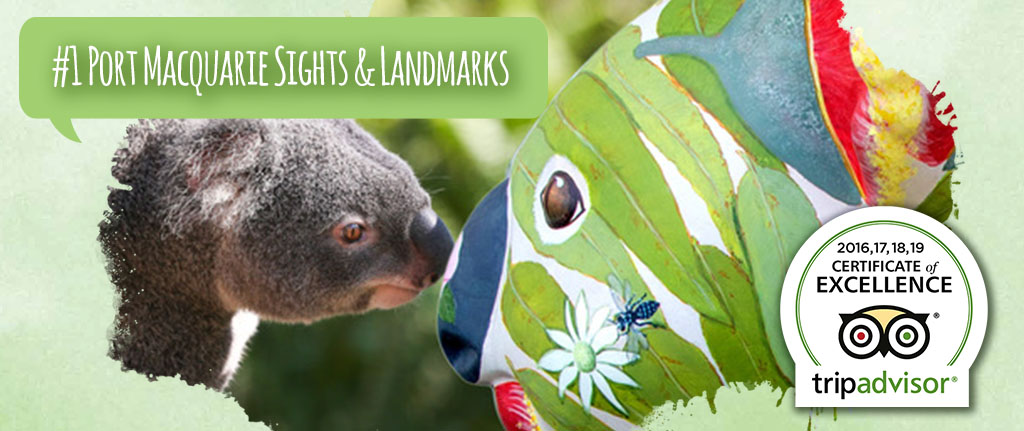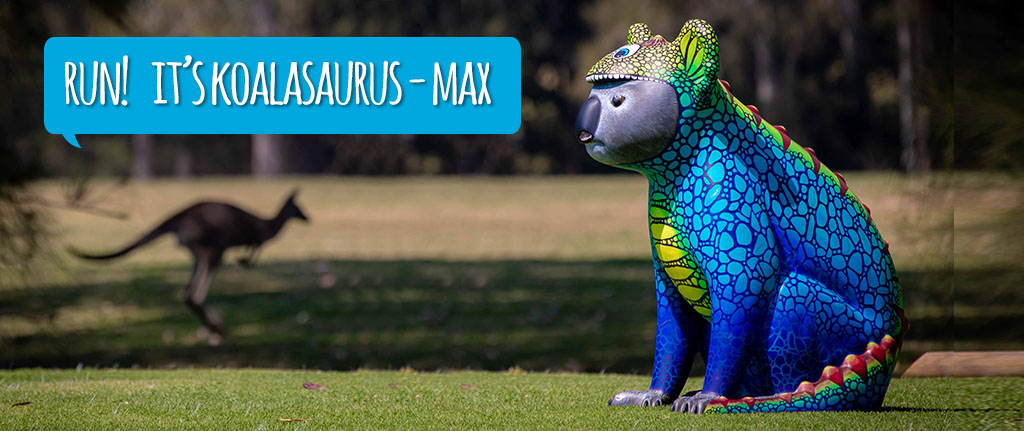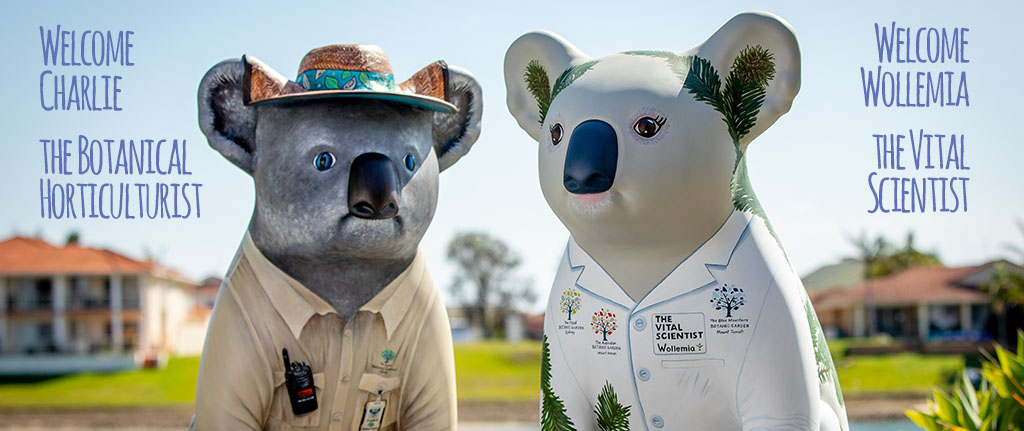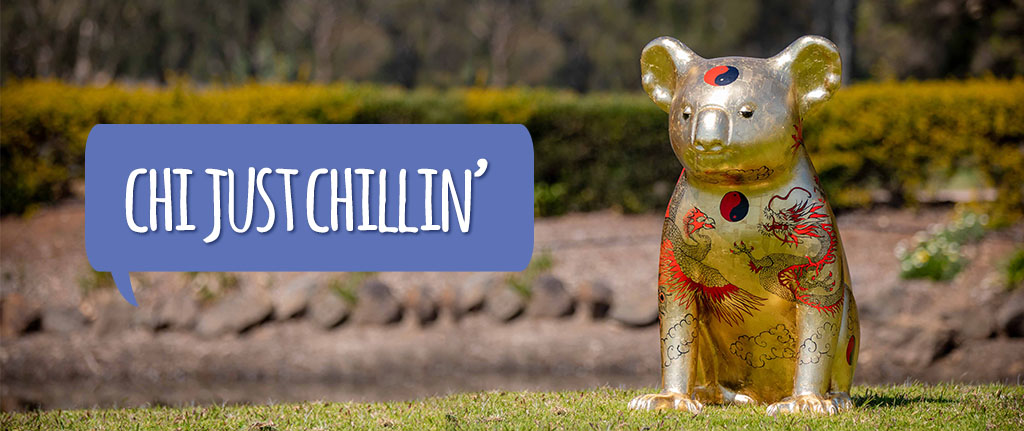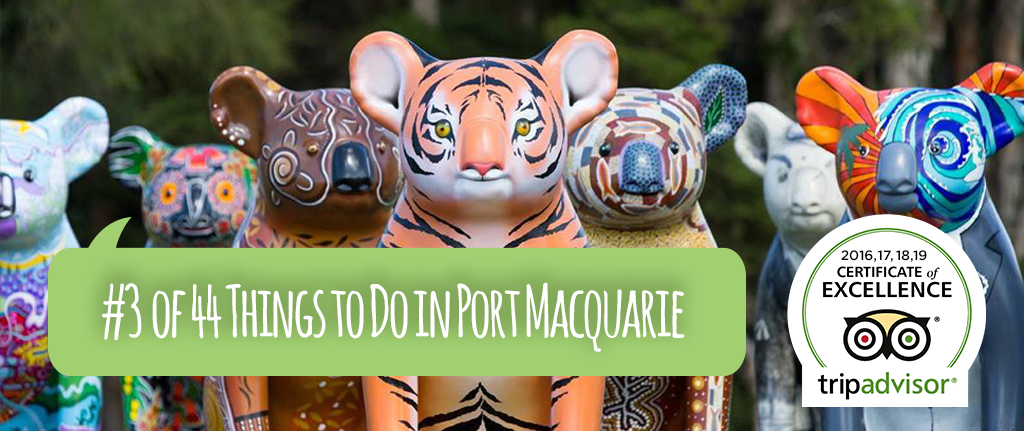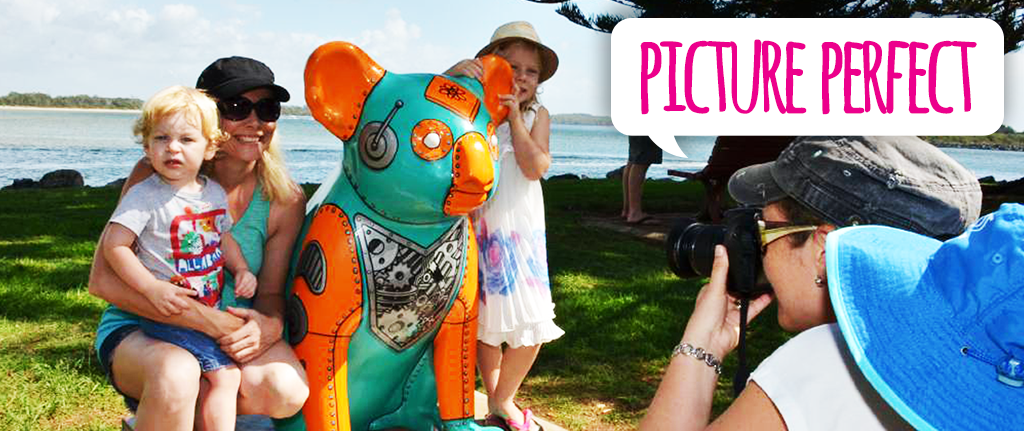 'Wild Honey' by Leanne Prussing, 'Vik The Viking' by Pauline Roods and 'Unity' by Francessca O'Donnell are now on display at Hello Koalas Sculpture Gallery and Gift Shop, Bellbowrie Park, 16/10 Bellbowrie Street, Port Macquarie.
Usual hours of opening Monday to Friday, 9am to 4pm.
'Koala Boy' is now at Wauchope Creative Hub and the Chief Helicopter Pilot is at Wauchope District Memorial Hospital.  Hello Koalas Cub Reporter 'Scoop' is moving to Port News' new premises very soon.
Our new FREE 
Hello Koalas Sculpture Trail Guide & Map
comes out 11 May with two new Hello Koalas sculptures to celebrate! Call into Hello Koalas Gallery & Gift Shop to pick up your new edition.
Latest News – Unity The Pride Koala
Hello Koalas released the 85th Hello Koalas Sculpture called 'Unity' to promote inclusion and diversity in 

association

 with WorldPride Sydney 2023. 
With funding from the NSW Government through its arts and culture agency Create NSW, Hello Koalas Sculpture Trail new Pride sculpture has been designed and painted by Francessca O'Donnell. Francessca is now working on a one metre 

high

 mosaic koala inspired by Unity planned for release in June 2023.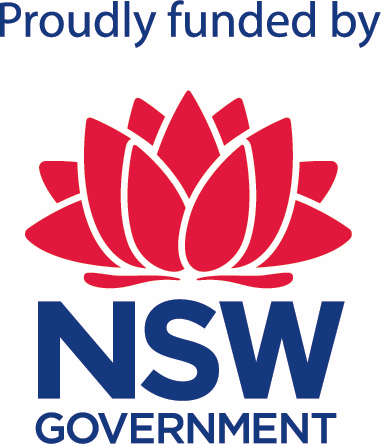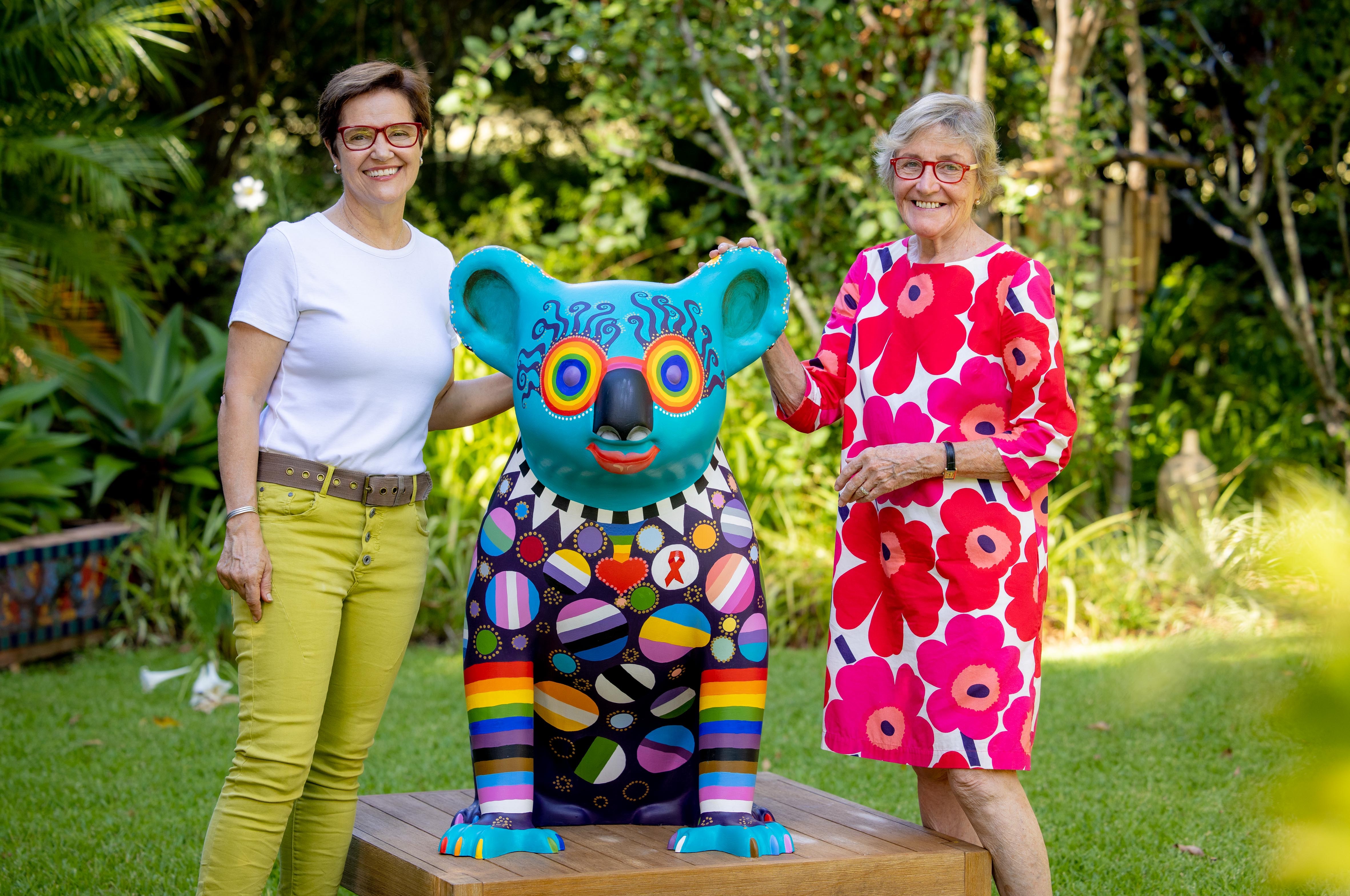 More Awards News
2022 Australian Street Art Awards – It's Official
Hello Koalas Sculpture Trail won Gold in the Australian Street Art Awards for "Best Sculpture Trail or Park".
Silver for 'Best Landmark Sculpture' for The Big Koala, created by industrial artist John Belfield and painted by Pauline Roods.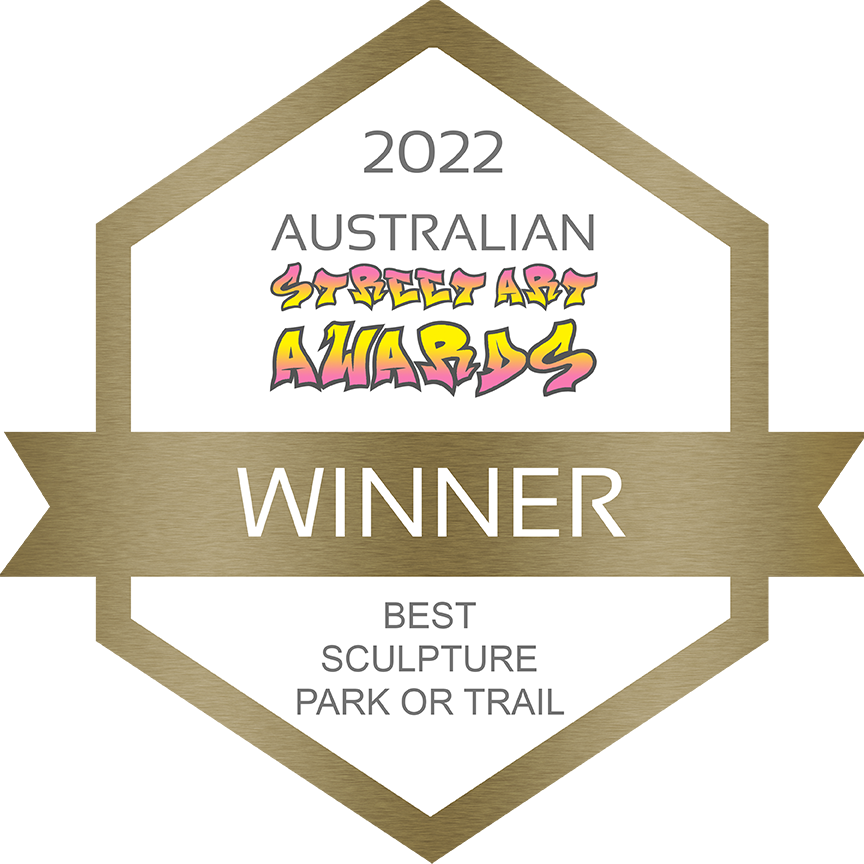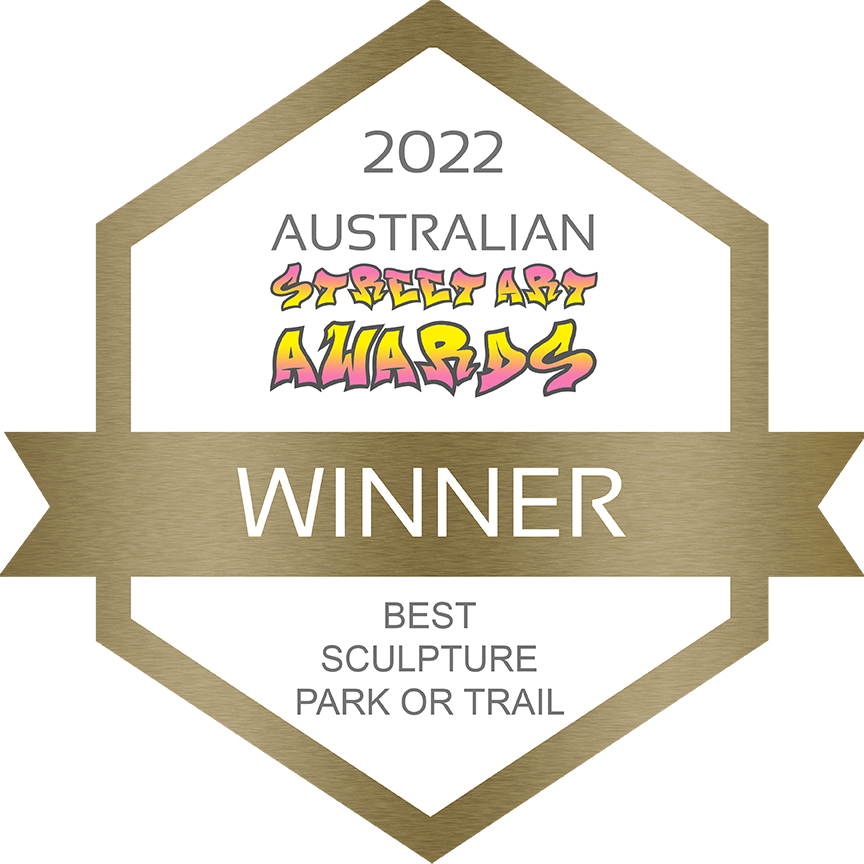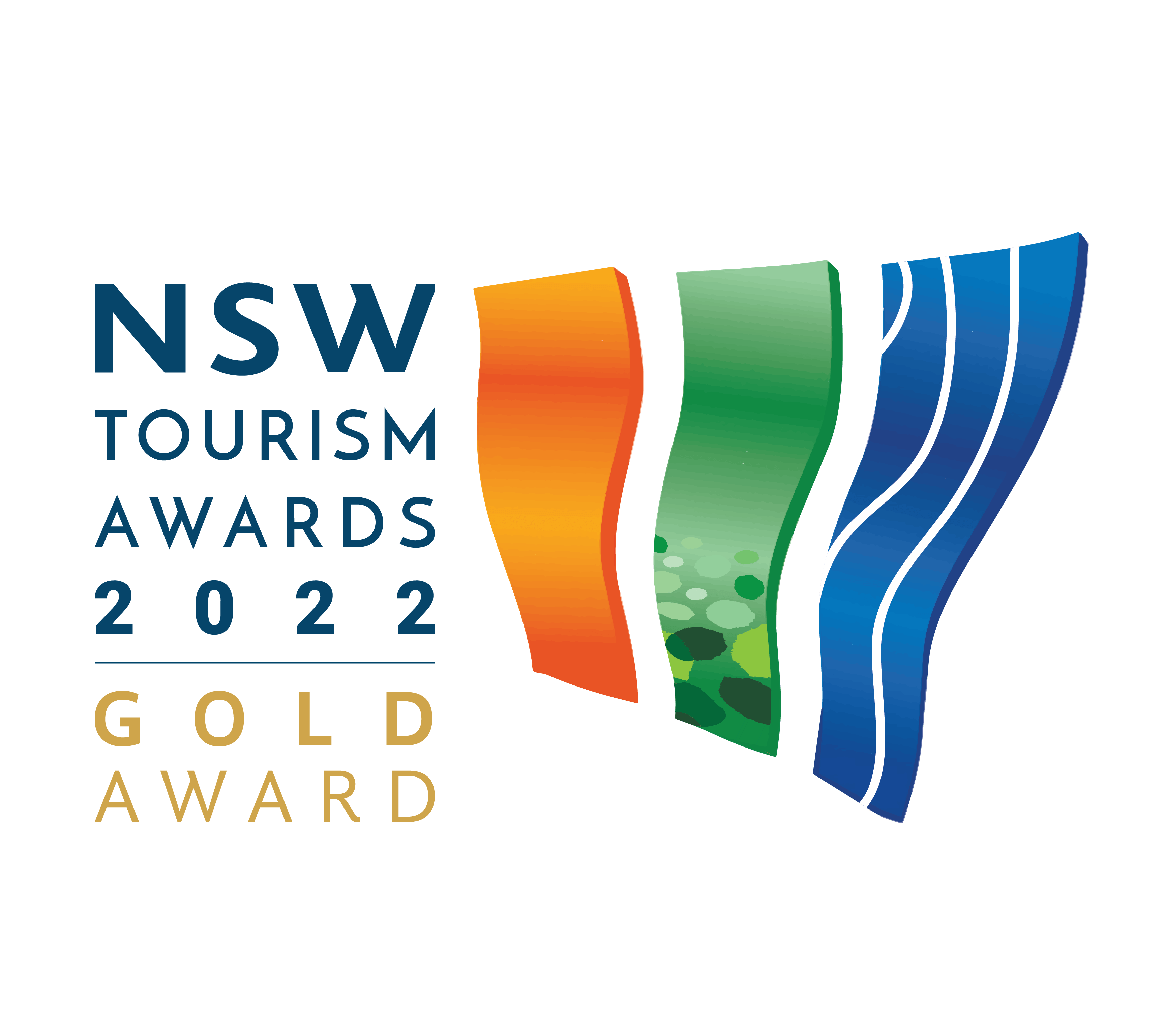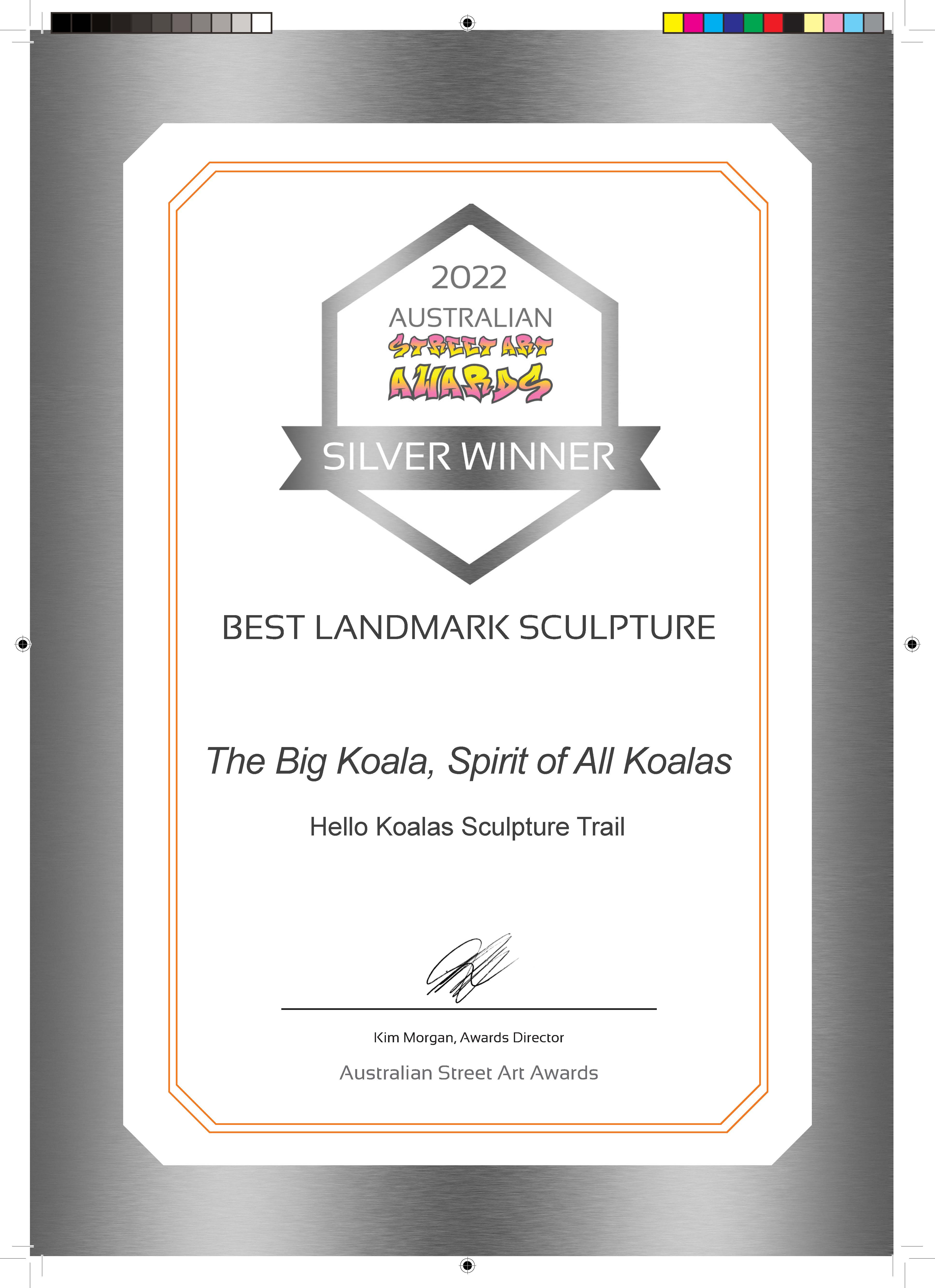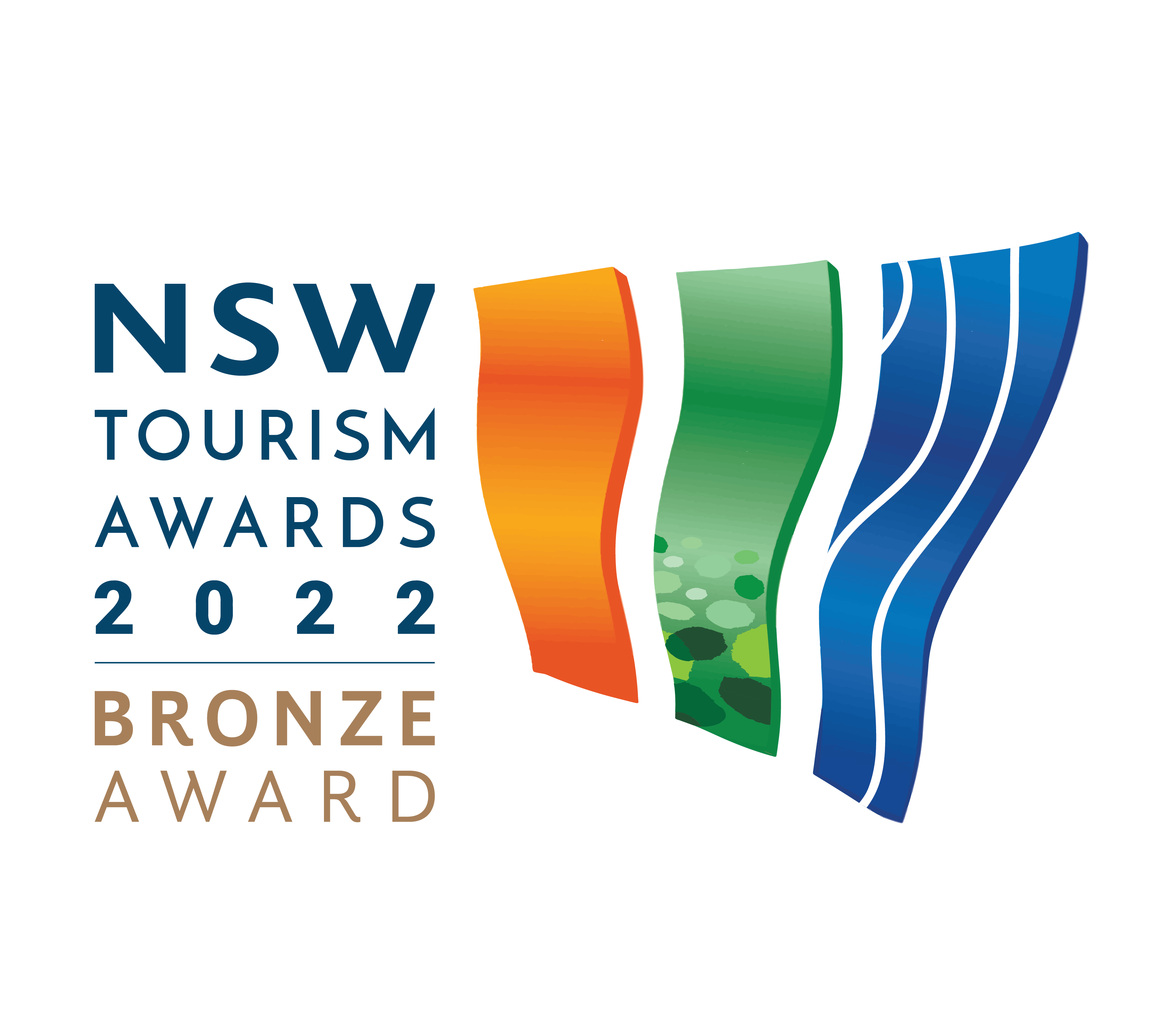 Thank you to all our wonderful artists, sponsors, partners and supporters.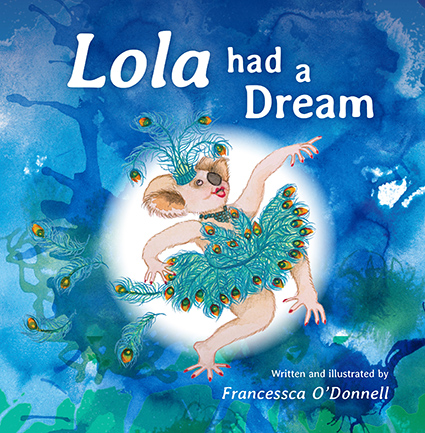 Hello Koalas first children's book prepares for French edition!
Francessca O'Donnell's long awaited new children's book is at the Hello Koalas Gift Shop in Port Macquarie. 'Lola had a Dream' has been inspired by the Hello Koalas sculpture Lady Lola The Dancing Koala at the Glasshouse Arts Centre in Clarence Street. As Francesca says: "This book is dedicated to all those children who dare to dream, and those who believe in them.
Thanks to our publishing consultant Claire Grady from Bottlebrush Books for her invaluable advice and unfailing courtesy and to her graphic designer Emma Bennetts. They both transformed the manuscript into a beautiful children's book.
Purchase a copy of 'Lola had a Dream' RRP $24.99 (plus postage) online Shop Online at www.hellokoalas.com or collect your copy direct from Hello Koalas Gift Shop.
All copies of the book are signed by Francessca O'Donnell.
STOP PRESS:  Hello Koalas has discovered there are many supporters of koalas in France and amongst French speaking communities in Australia and New Caledonia. Responding to this level of interest, Hello Koalas is publishing a special French edition!
Hello Koalas Gift Shop, Bellbowrie Park Business Centre, Shop 16, 10 Bellbowrie Street, Port Macquarie – between Bay Street and Hastings River Drive – just 5 minutes from Settlement City Shopping Centre. Hours of Opening: Monday to Friday 9am to 4pm.
The free Hello Koalas Sculpture Trail Guide & Map provides phone numbers and opening hours for sculpture locations so please check and if in doubt, telephone them. Pick one up at the Hello Koalas Gift Shop, Glasshouse Arts and Visitor Centre in Clarence Street and many hotel and motel tourism brochure racks.
Go for an "ArtWalk" – with Hello Koalas sculptures. More news shortly.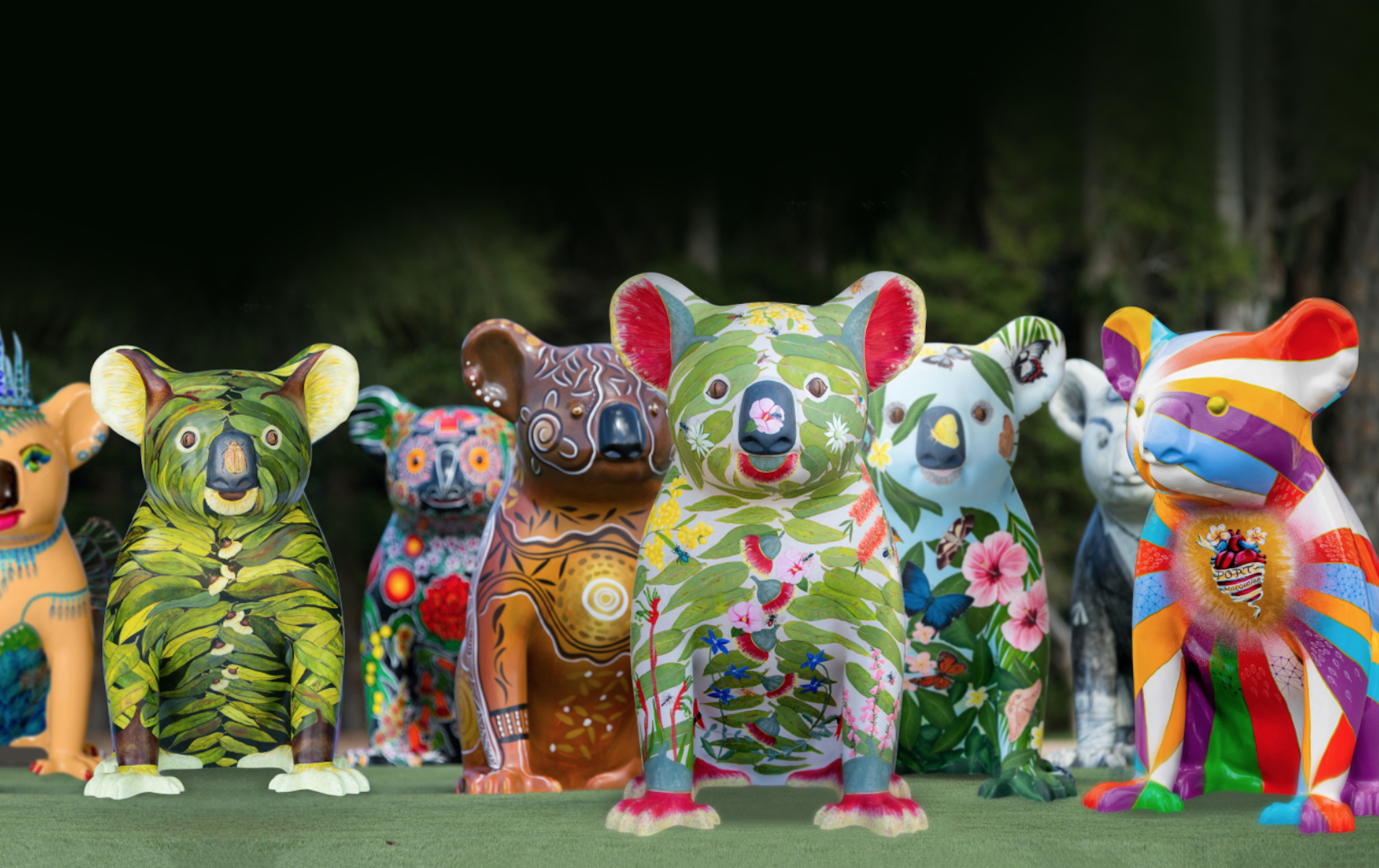 Take a one hour self-guided walking tour of 10 artworks on the Hello Koalas Sculpture Trail around the CBD.
Capture photos of Gum Blossom (Suzanne Pride), Glenfern Thrumster, Garage Girl (Leanne Prussing), Wiseberry Real Estate; Kirralee (Beverley Coleman), Regional Australia Bank; Forest (Pauline Roods), Port Macquarie Museum; Ziggy (Kim & Wayne Staples), Rydges Hotel; Lady Lola the Dancing Koala & PK Sparkles (Francessca O'Donnell), Glasshouse; Con the Koala (Jill Williams), Port Macquarie Historic Courthouse; Chi (Pauline Roods), Chop 'n Chill; Asha (Yvonne Kiely), Belle Property Port Macquarie.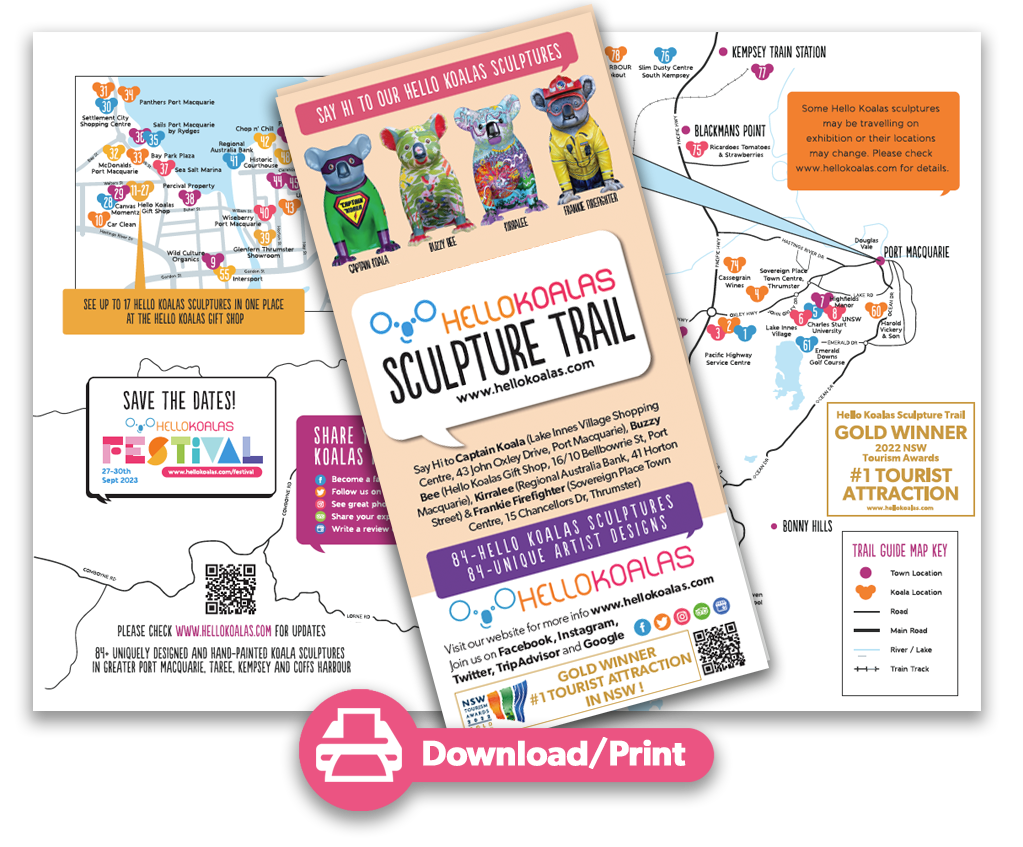 We have exciting news too about The Big Koala (2.5 metres high) now based in Guulabaa, Place of Koala, a new tourism and educational precinct being developed by Forestry Corporation of NSW.
Created by local artisan John Belfield and painted by Pauline Roods.
The Big Koala enjoyed her ride into town from Johns River where the sculpture was created and headed for the artist's studio in Port Macquarie. The Big Koala is proud to be "Made in Australia".  
Check out "Hello Koalas – The Making of The Big Koala" on You Tube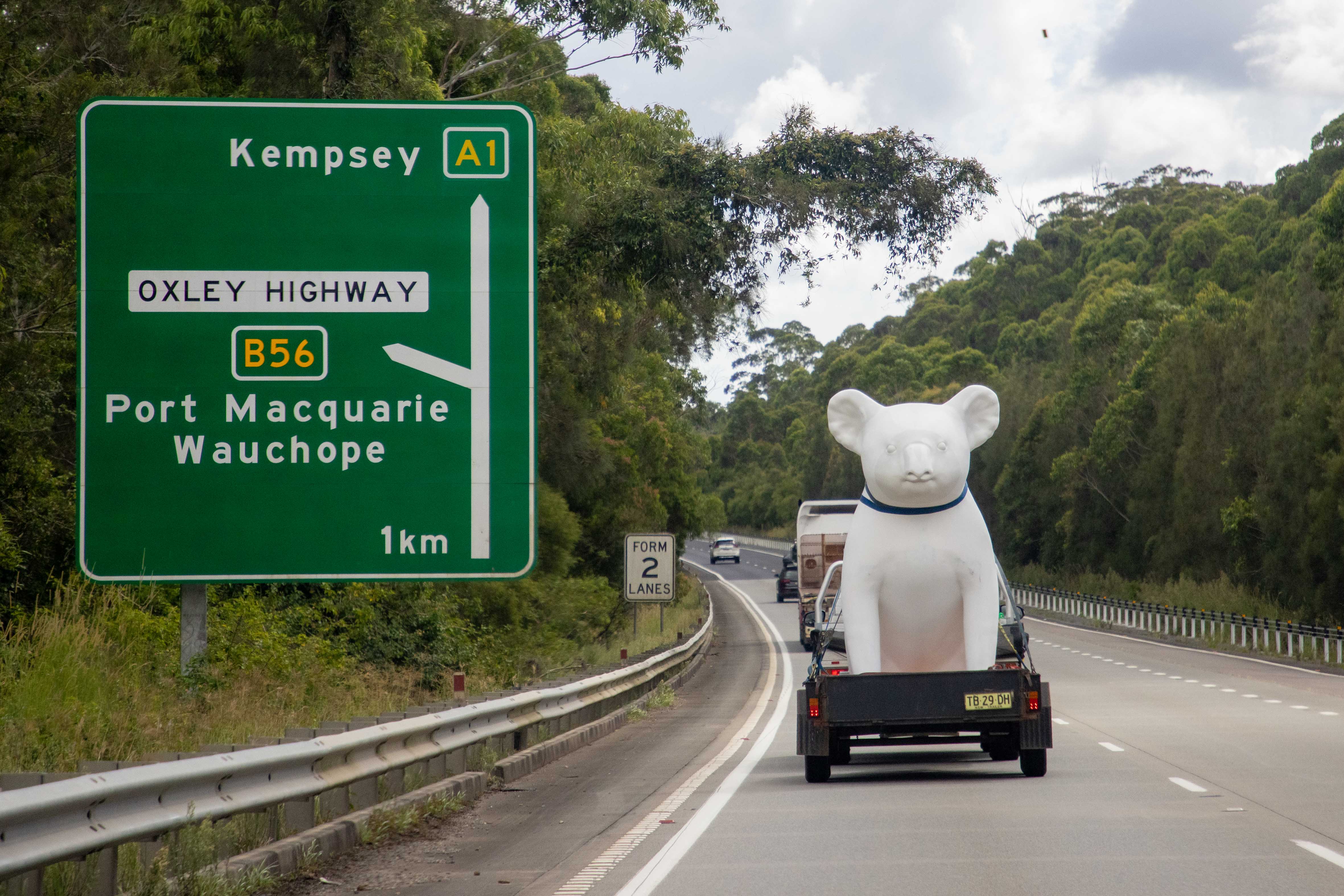 Welcome to Hello Koalas Sculpture Trail & Gift Shop
 SCULPTURE TRAIL: Open EVERY DAY of the year COMPLETELY FREE!

HELLO KOALAS GIFT SHOP: Open Monday to Friday 9am-3pm 
Bellbowrie Park Business Centre, Unit 16, 10 Bellbowrie St, Port Macquarie –  Just 5 minutes from Settlement City where you will see more Hello Koalas!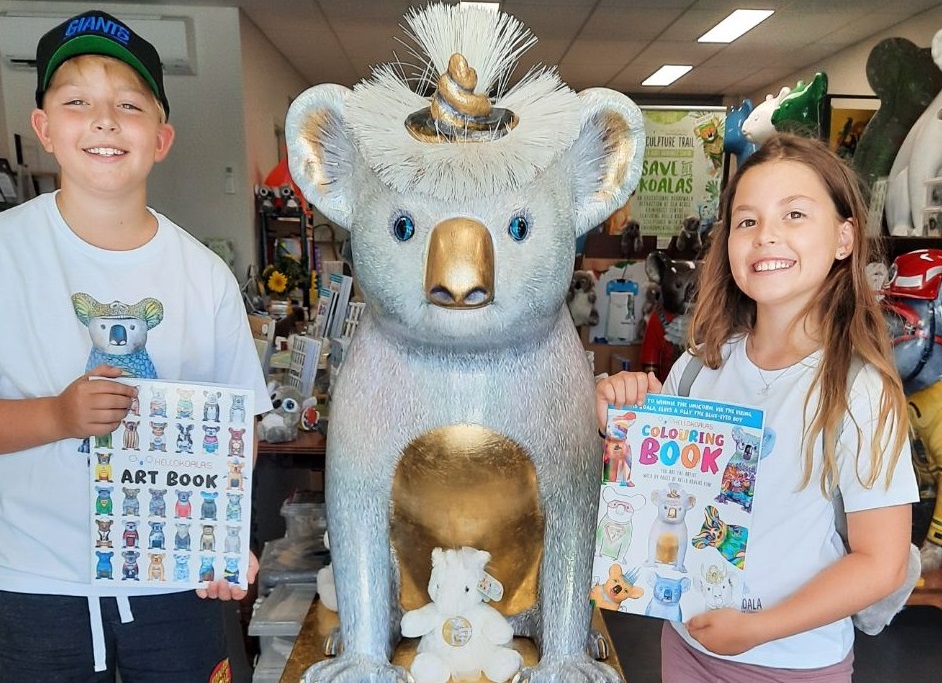 Unique Port Macquarie gifts + 15 Hello Koalas sculptures on display 
Award-winning Hello Koalas Sculpture Trail features 84+ individually designed one-metre high Hello Koalas sculptures plus The Big Koala  to discover across the Port Macquarie district, on the NSW Mid North Coast.
Each Hello Koalas sculpture has its own unique character and personality, and everyone who visits has a favourite. Which one will yours be?
Lovingly hand-painted by talented Australian artists, every Hello Koalas sculpture features environmental, wellbeing, heritage or cultural designs to fall in love with and get you thinking and talking.
For enquiries, please phone 0416 641 482 or email info@hellokoalas.com
Say Hello to Recent 

Sculptures

 Wild Honey, Olly the Blue-Eyed Boy & Vik The Viking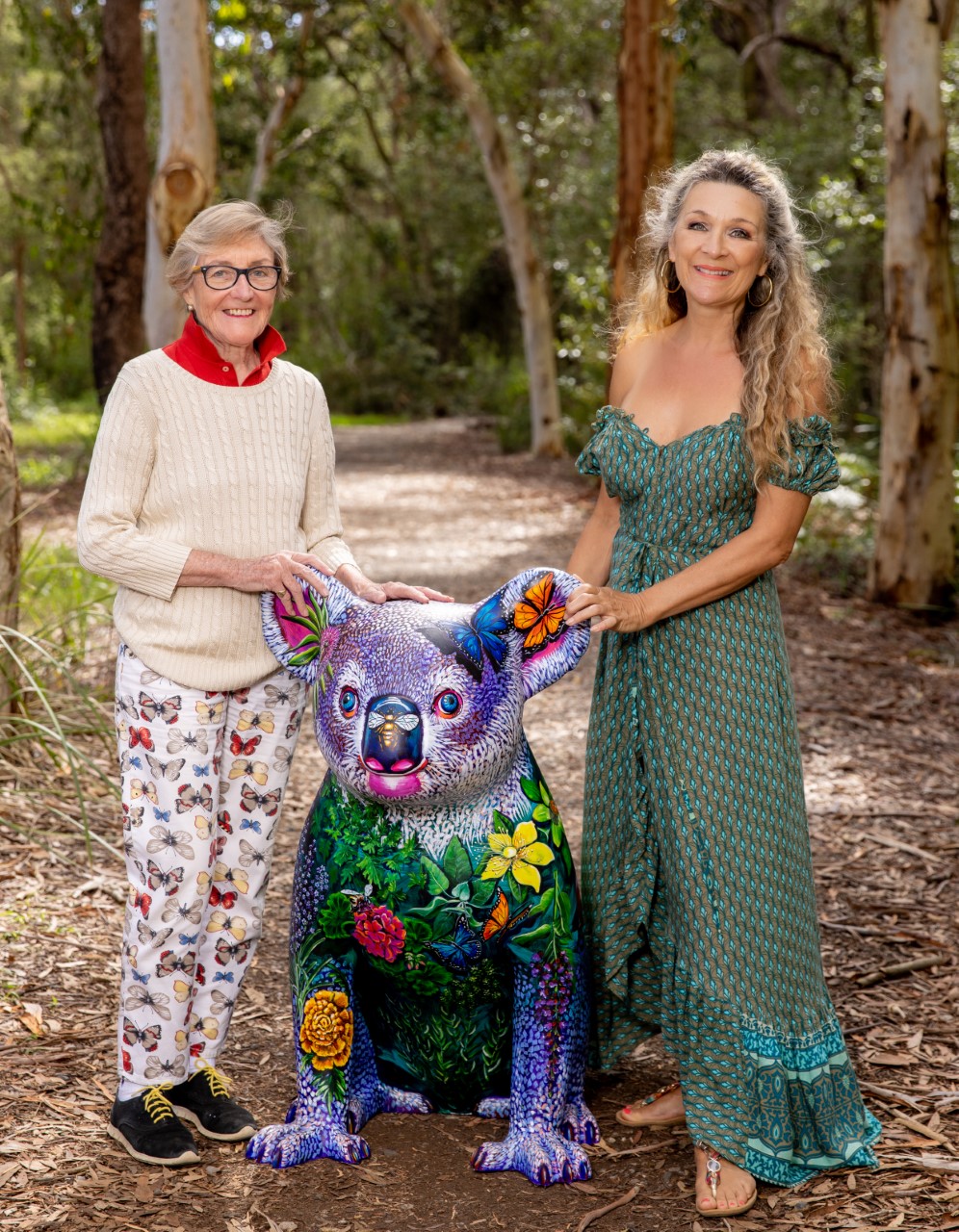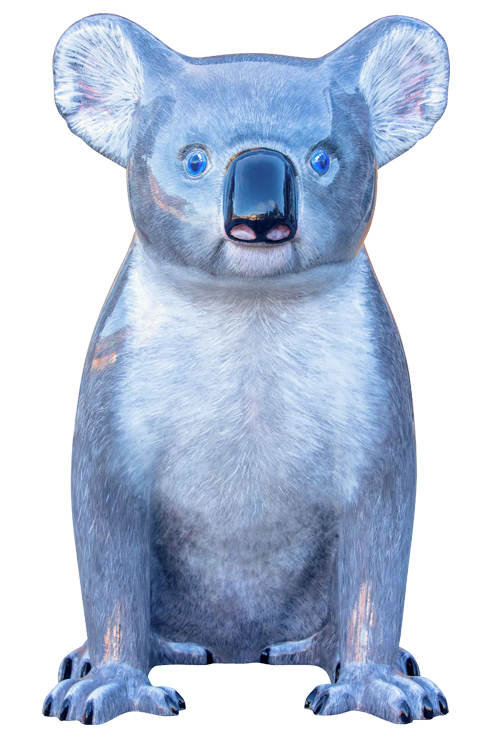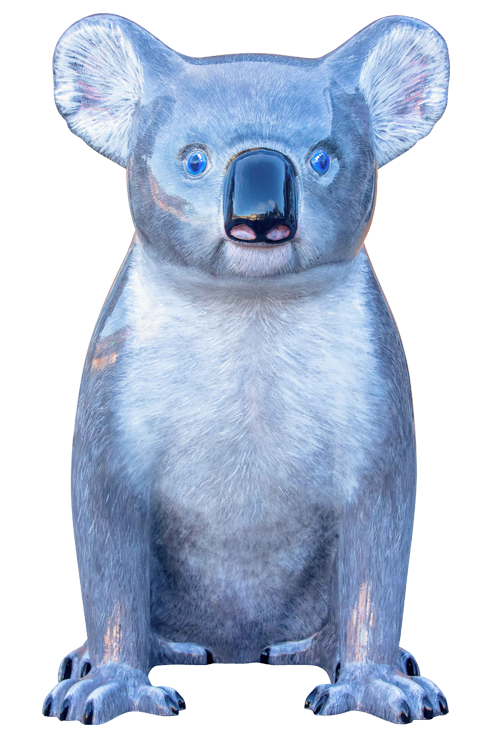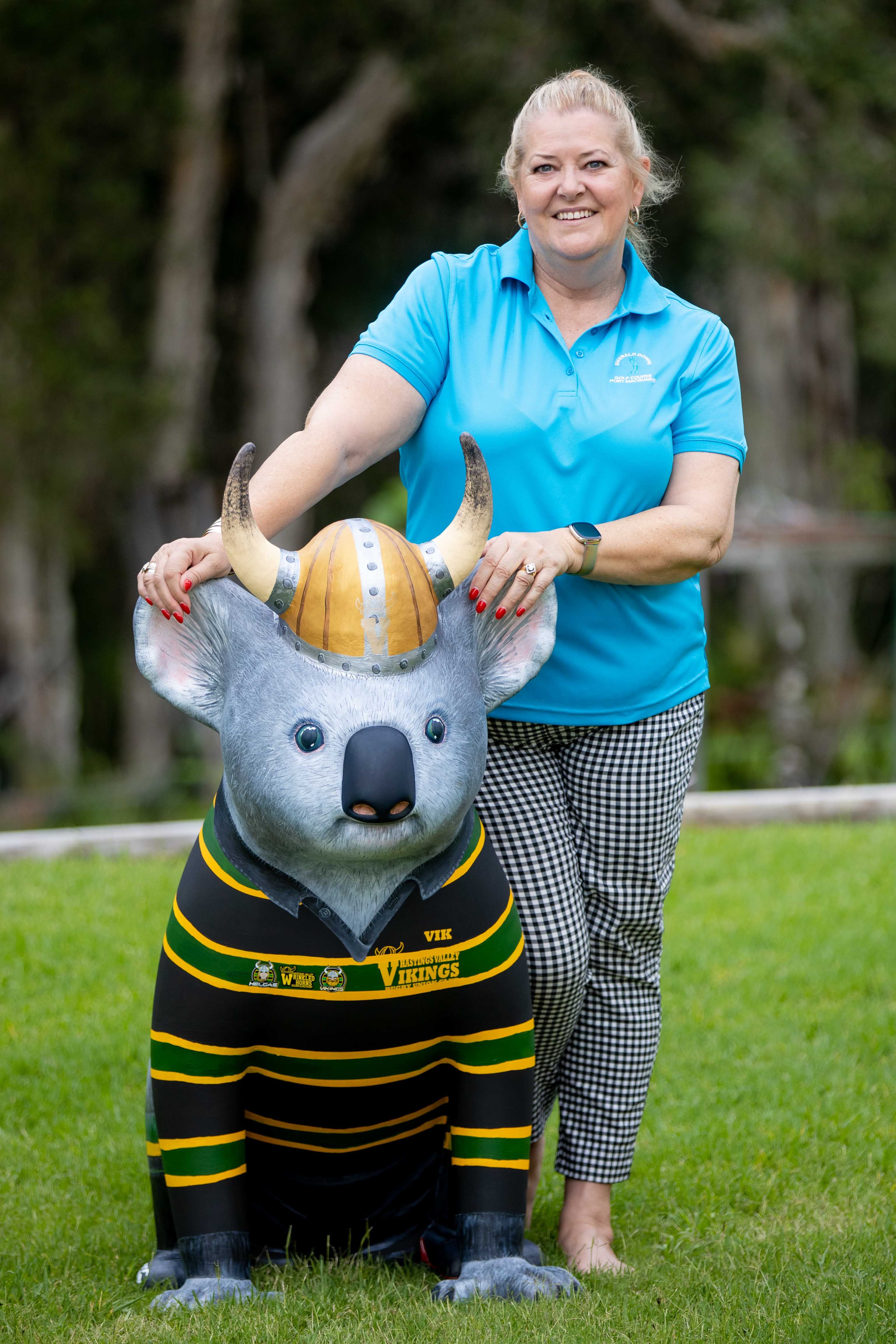 Established as a permanent exhibition in Port Macquarie in 2014, Hello Koalas Sculpture Trail welcomes more Hello Koalas to the family each year, so there is always someone new to meet.
Call in to the Hello Koalas Gift Shop and say hi to Wild Honey, by artist Leanne Prussing,  Olly The Blue-Eyed Boy, by artist Pauline Roods and another by Pauline Vik the Viking, the mascot for the mighty Hastings Valley Vikings Rugby Union Club.
INTRODUCING THE BIG KOALA!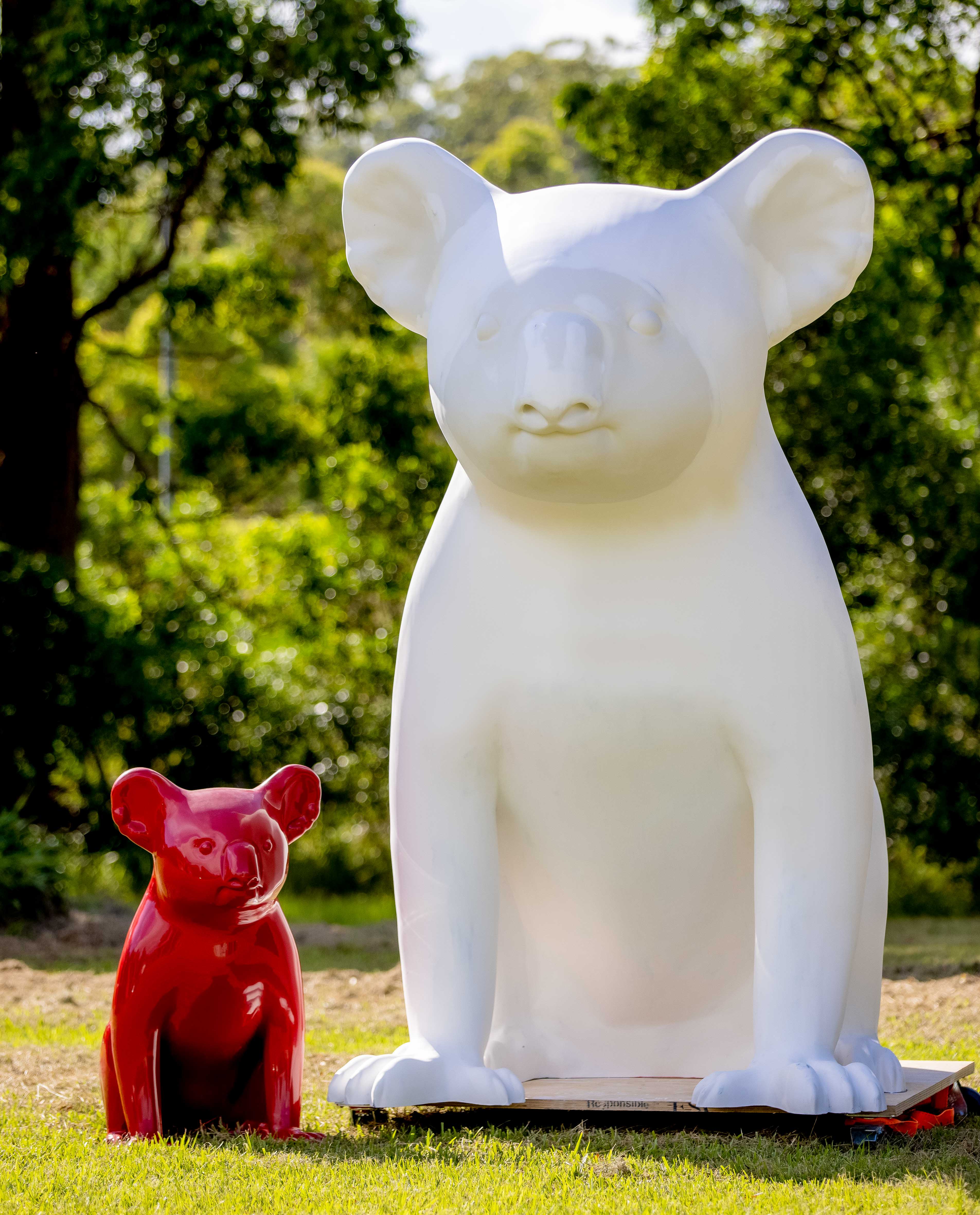 The Big Koala, measuring 2.5 metres, is painted by a favourite Hello Koalas sculpture artist Pauline Roods, for the new Guulabaa (Place of Koala) tourism precinct being developed in Cowarra State Forest by Forestry Corporation NSW. The precinct will include the Koala Hospital's wild koala breeding centre, Bunyah Local Aboriginal Land Council's gallery and cafe, WildNets forest canopy experience and our very own Big Koala as the iconic landmark.
The sculpture has been created by local fibreglass specialist John Belfield from Johns River and has taken 18 months to construct.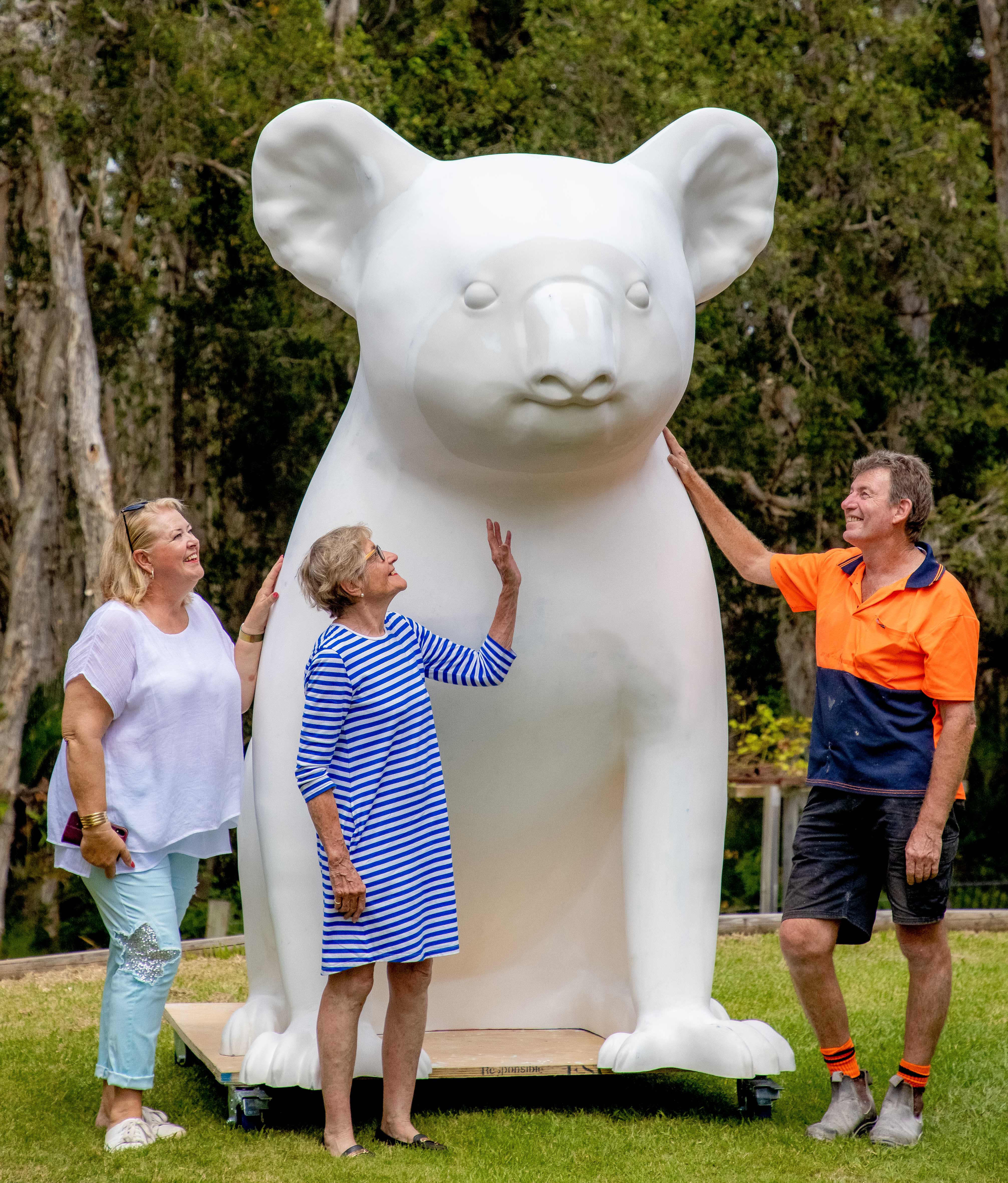 Artist Pauline Roods, Hello Koalas Project Director Margret Meagher, Fibreglass Specialist John Belfield
say "Hello" to the latest Hello Koalas Sculpture. Photo Lindsay Moller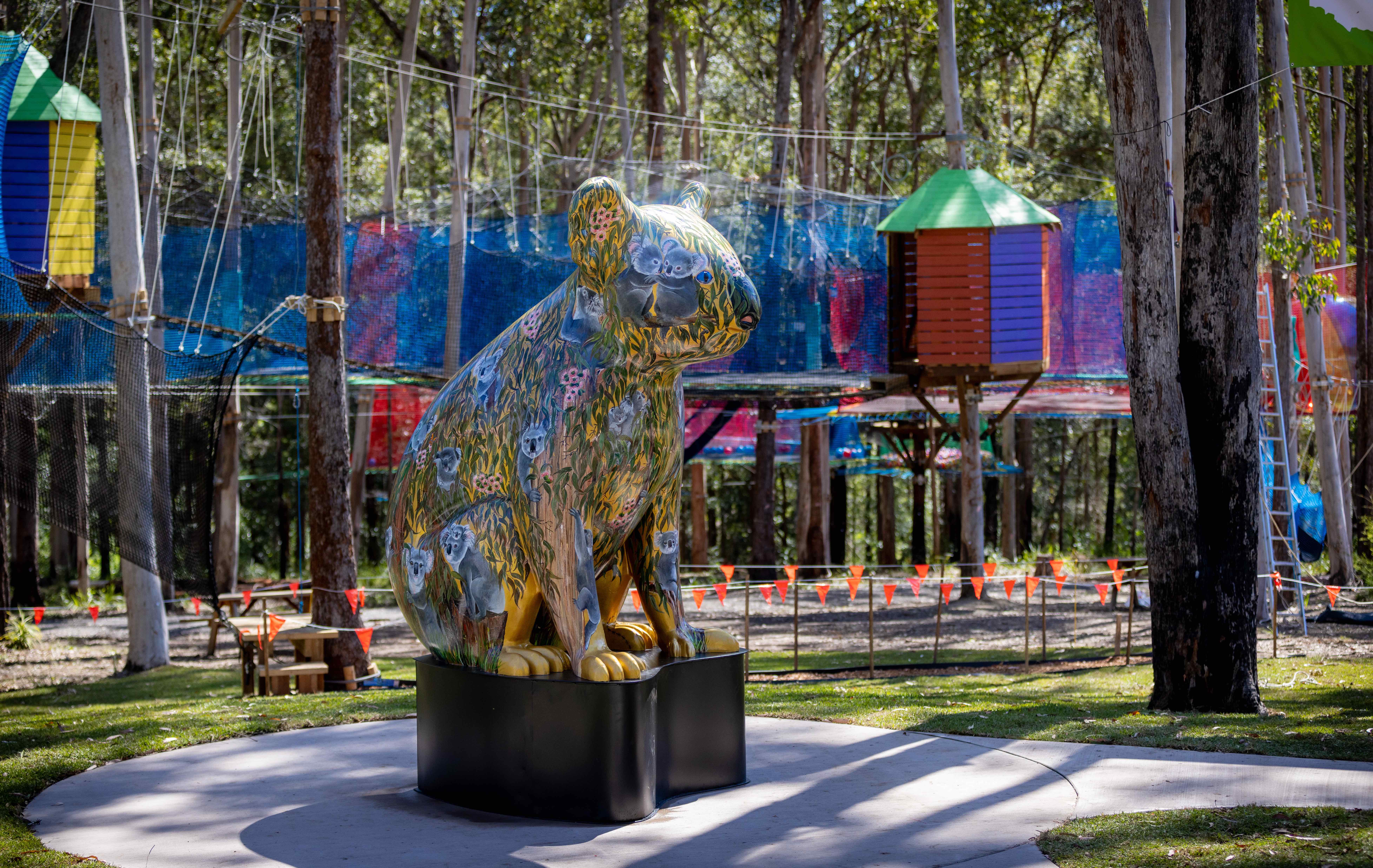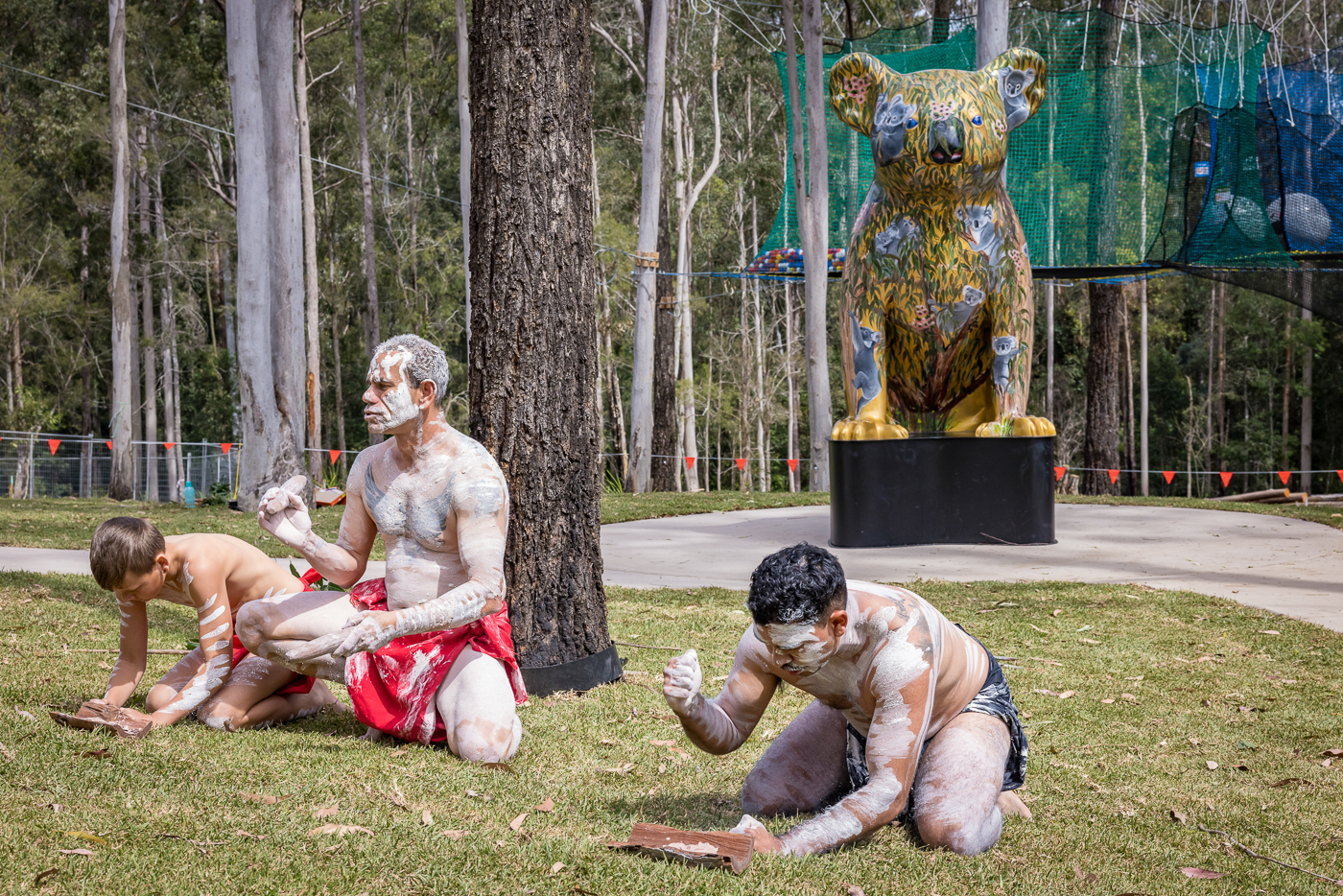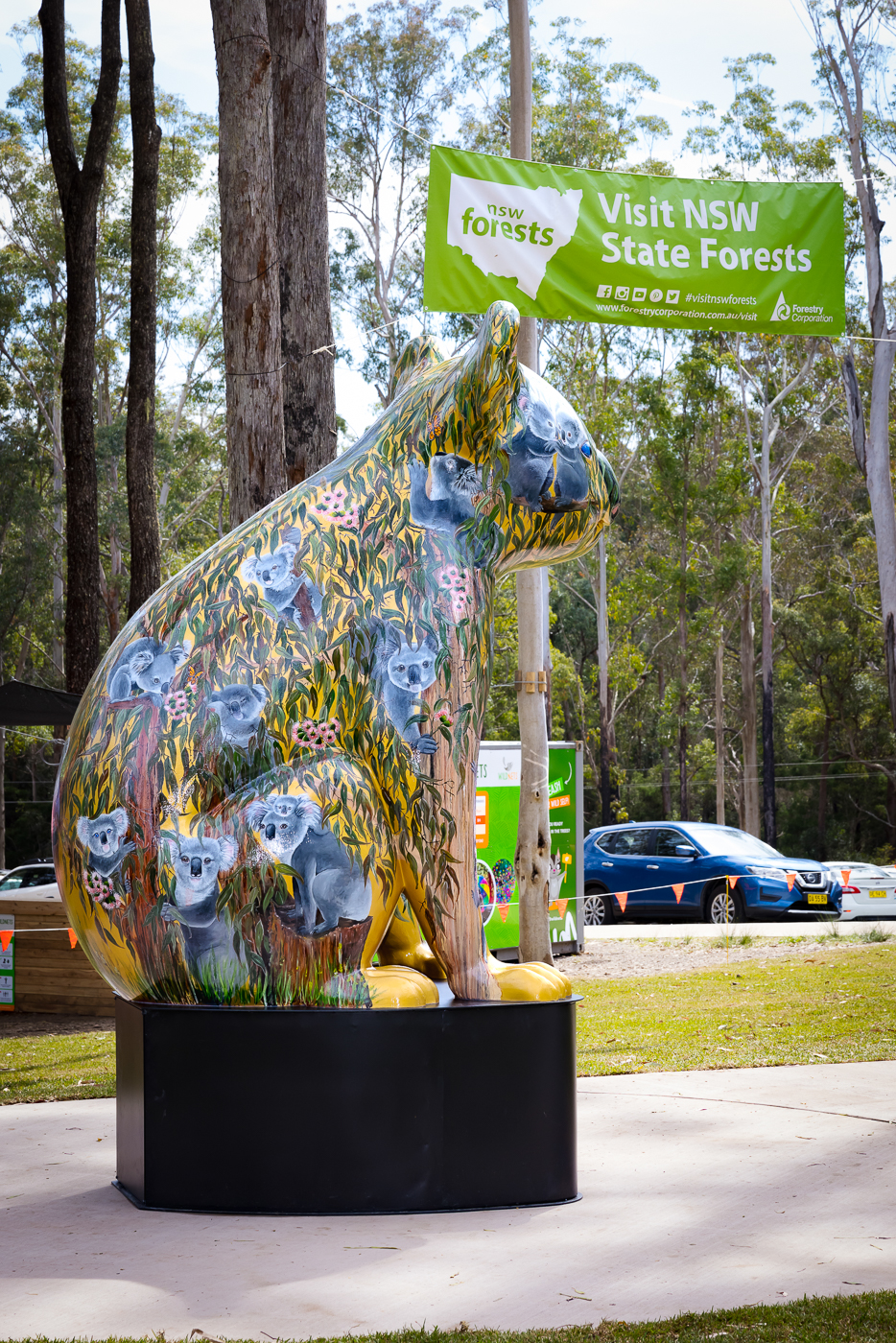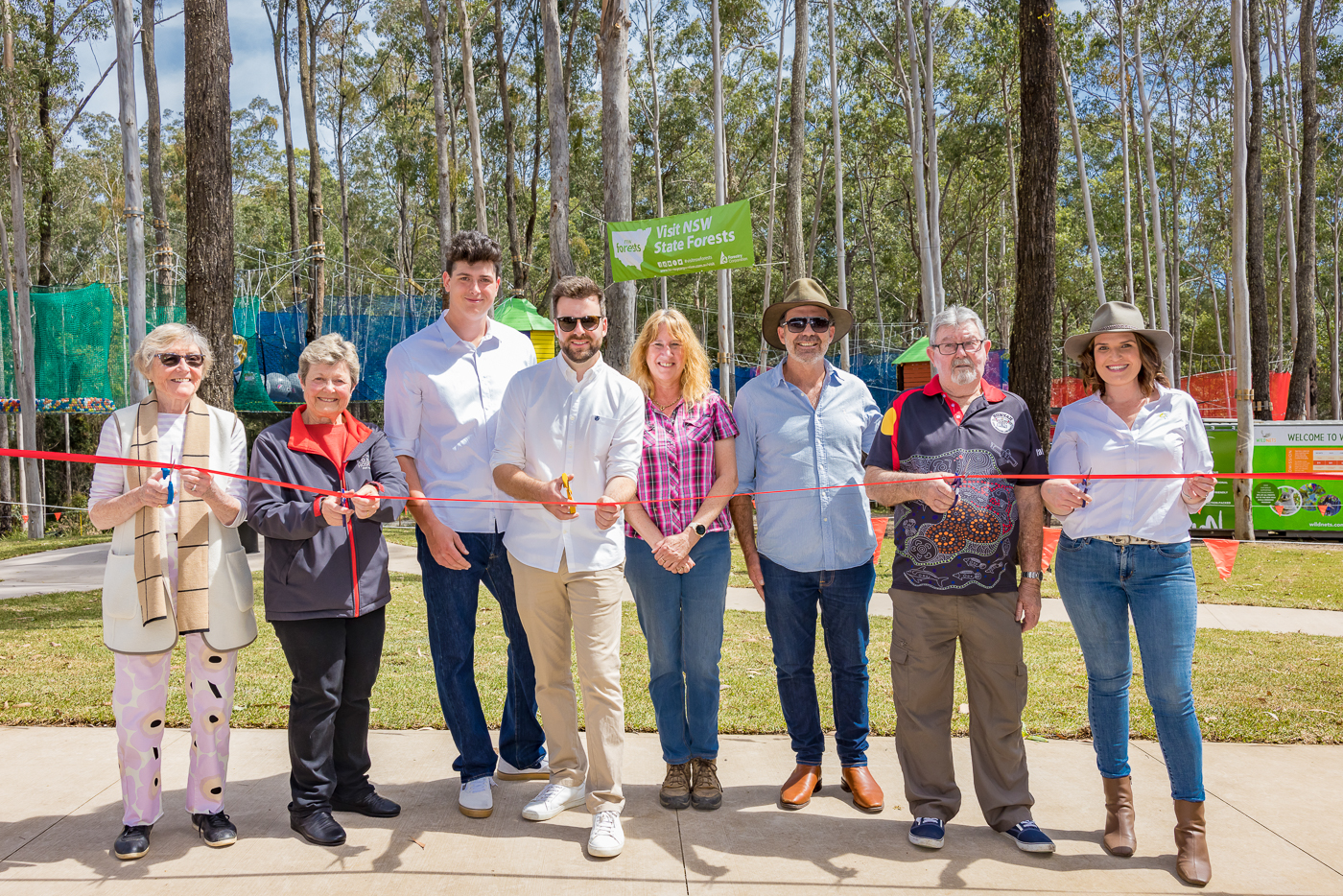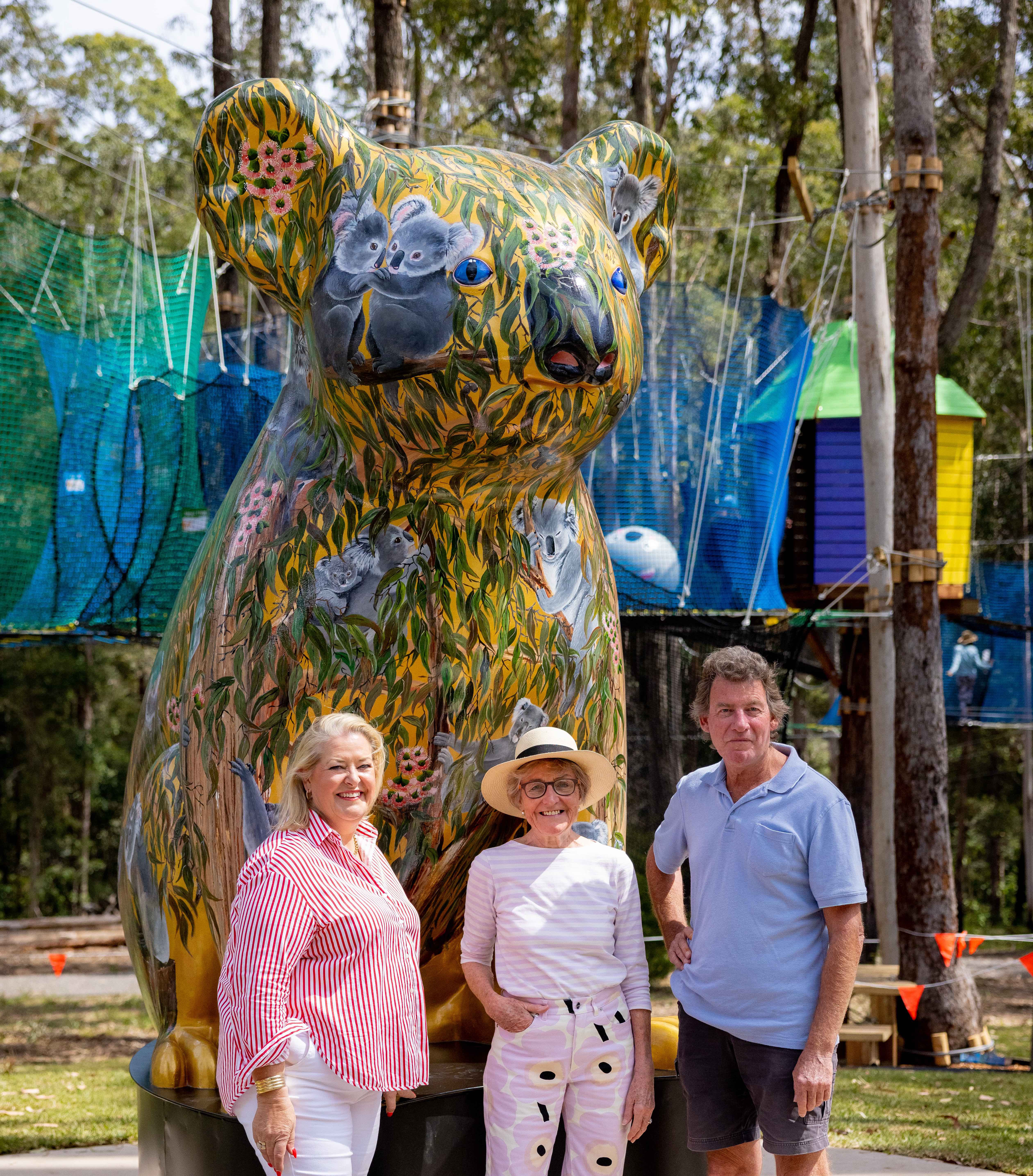 Hello Koalas Gift Shop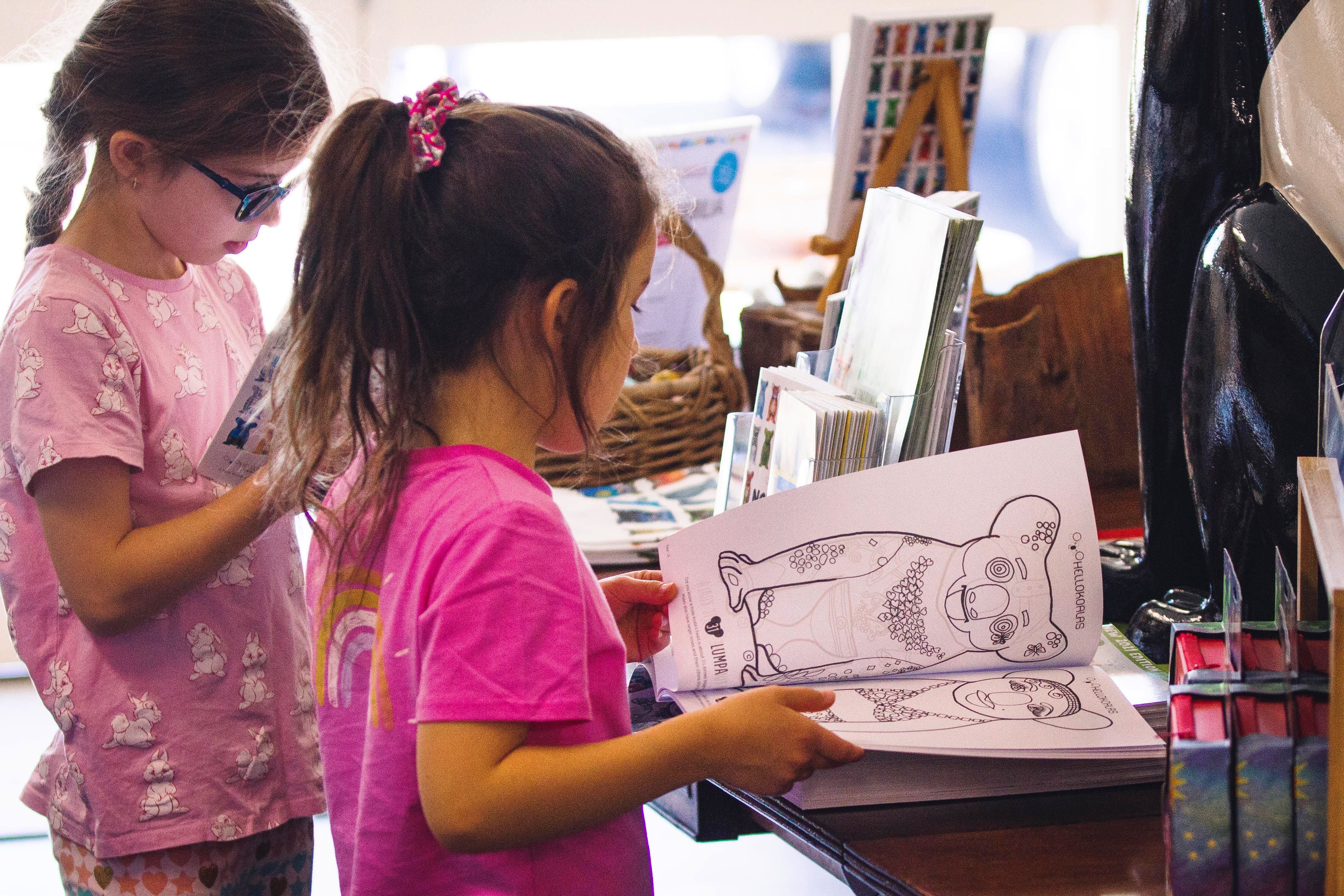 Discover our boutique range of gifts at Hello Koalas Gift Shop at 16/10 Bellbowrie St, Port Macquarie
T shirts, calendars, colouring books, notebooks, art books, backpacks, stickers, magnets, badges, tea towels,  tote bags, postcards, koala soft toys, koala themed Australian sheepskin accessories for the home, Eco Koala sustainable products for the home, local Baba Lila handmade chocolates including a range of sensational Australian native flavours, lens cloths featuring favourite Hello Koalas characters  and the best way to keep your glasses, phone and other screens clean.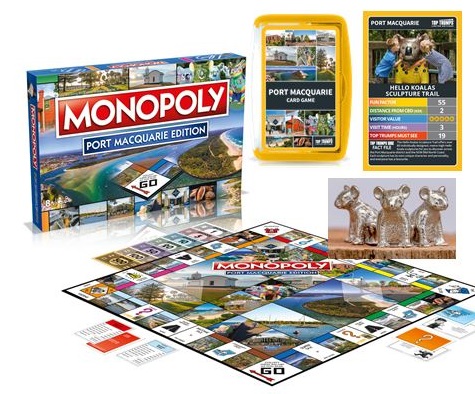 Plus

exclusively to Hello Koalas Gift Shop and online

, the 

SPECIAL EDITION MONOPOLY PORT MACQUARIE

(including unique Koala token) +

Top Trumps

card game.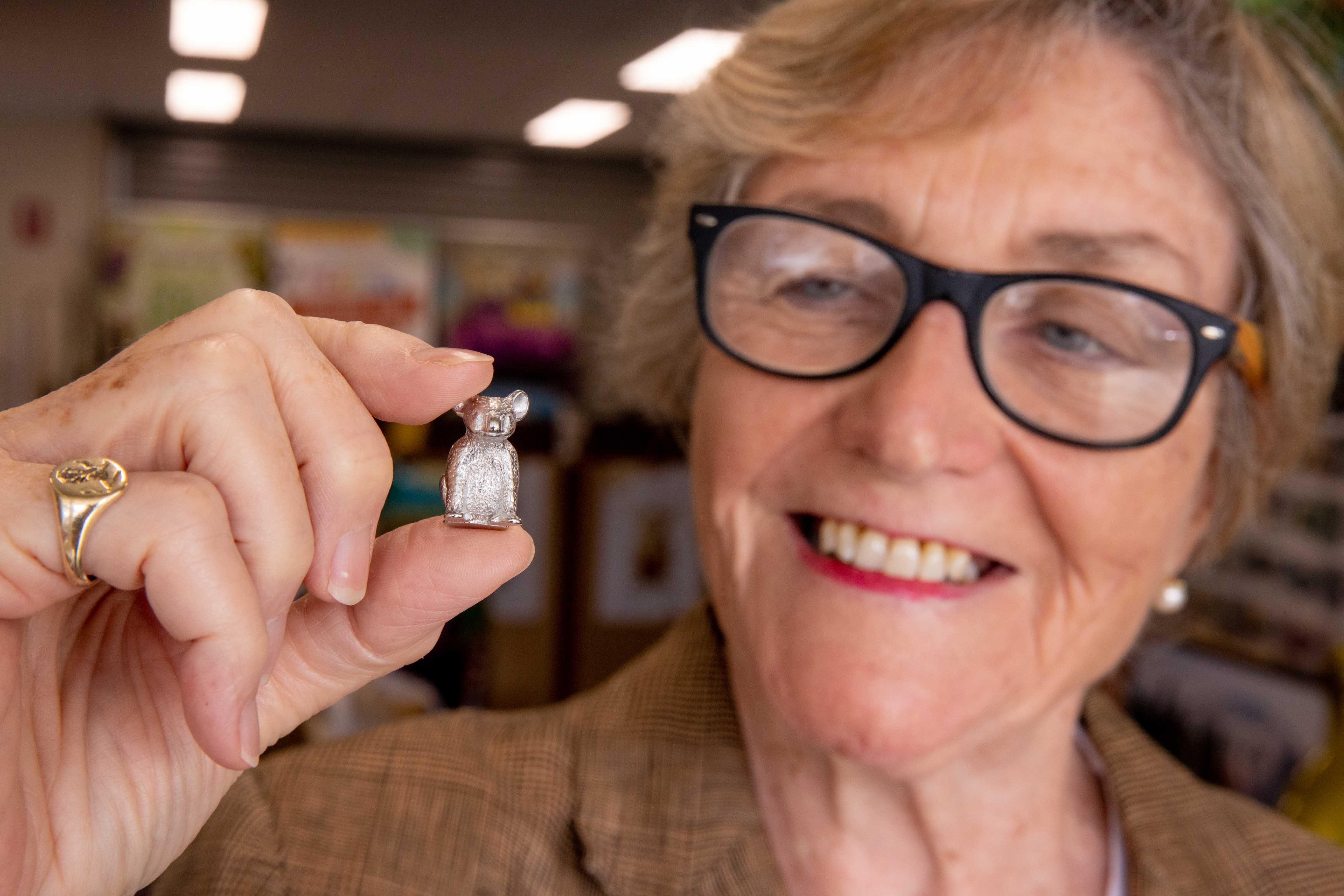 Making your purchase of this collector's edition even more worthwhile, funds raised from Monopoly sales at Hello Koalas are helping to create The Big Koala, and its dedicated educational program, at the ground-breaking Guulabaa (Place of Koala) tourism precinct in Cowarra State Forest.  Your name will join the "Friends of the Big Koala Honour Roll" on our website (www.hellokoalas.com). Enquiries 0416 641 842.
Hello Koalas Gift Shop is just 5 minutes walk from Settlement City Shopping Centre or 5 minutes drive from the Town Centre – between Bay St and Hastings River Drive. Come and say Hello!
Meet Margret Meagher, who created Hello Koalas, and Vicki Eslick the Shop Manager who will be happy  to tell you more about our Hello Koalas and help you with any questions you have.
Alternatively, you can log on to https://shop.hellokoalas.com/ and shop online anytime anywhere! 
Our Purpose
Hello Koalas is a public art project created to bring joy, creativity and a sense of fun to our local area, to foster a sense of community and wellbeing, and to encourage visitors to Greater Port Macquarie and wherever Hello Koalas sculptures weave their magic through touring exhibitions.
Our purpose is to enlighten and educate the world on the urgent plight of Koalas and our endangered fauna and flora, through the talent of local Australian artists.
We work closely with local businesses, government and non-government organisations to co-ordinate tourism, environmental and community cultural development opportunities.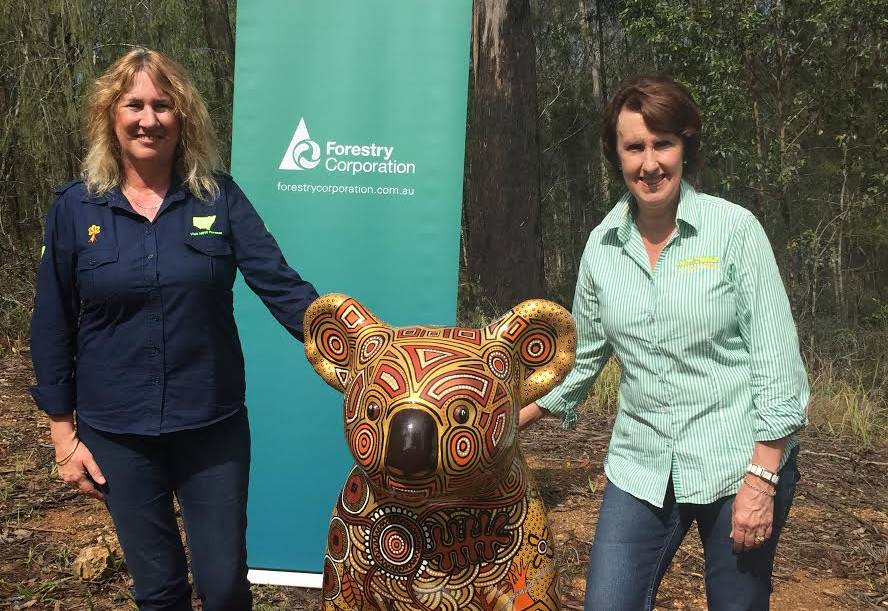 We are part of the national organisation Arts and Health Australia, with funds raised from projects and events distributed among essential environmental causes.
The award-winning Hello Koalas Sculpture Trail provides fun and entertaining days out for people of all ages, perfect for families to enjoy together.
It is also a unique and creative way to raise awareness of the importance of protecting our koalas and our environment, such as through "Guulabaa", the Cowarra State Forest tourism precinct and koala refuge. Pictured above at the launch: Forestry Corporation NSW's Kathy Lyons, NSW State member Leslie Williams and Hello Koalas' Guula (Gathang word for 'Koala'), painted by North Coast TAFE Aboriginal arts students. 
Port Macquarie is lucky to have one of the largest koala populations on Australia's east coast. But this Aussie icon is endangered everywhere by land clearing for roads and houses, by vehicle strikes, dog attacks, disease, drought and climate change. The recent bushfires highlighted the dangers that koalas face.
Hello Koalas is proud to be a national leader in koala conservation advocacy and promotion and is leading the way with travelling exhibitions of selected sculptures from the Hello Koalas Sculpture Trail
Enquiries about how your organisation can host a Hello Koalas exhibition, please contact Margret Meagher, 0416 641 482 or margret@hellokoalas.com
Check out this video to see what fun you can have with Hello Koalas and see your visitor numbers zoom upwards. 
Hello Koalas sculptures at play at the Royal Botanic Garden Sydney – October-November 2019
We are proud to have toured some of our Hello Koalas to:
The Australian National Botanic Gardens Canberra (March 2019)
The Royal Botanic Garden Sydney (October-November 2019
The Australian Botanic Garden Mount Annan, in Sydney's West.
Here is a glimpse of our visit to the Royal Botanic Garden Sydney.
Text 0416 641 482 with queries or find us on Facebook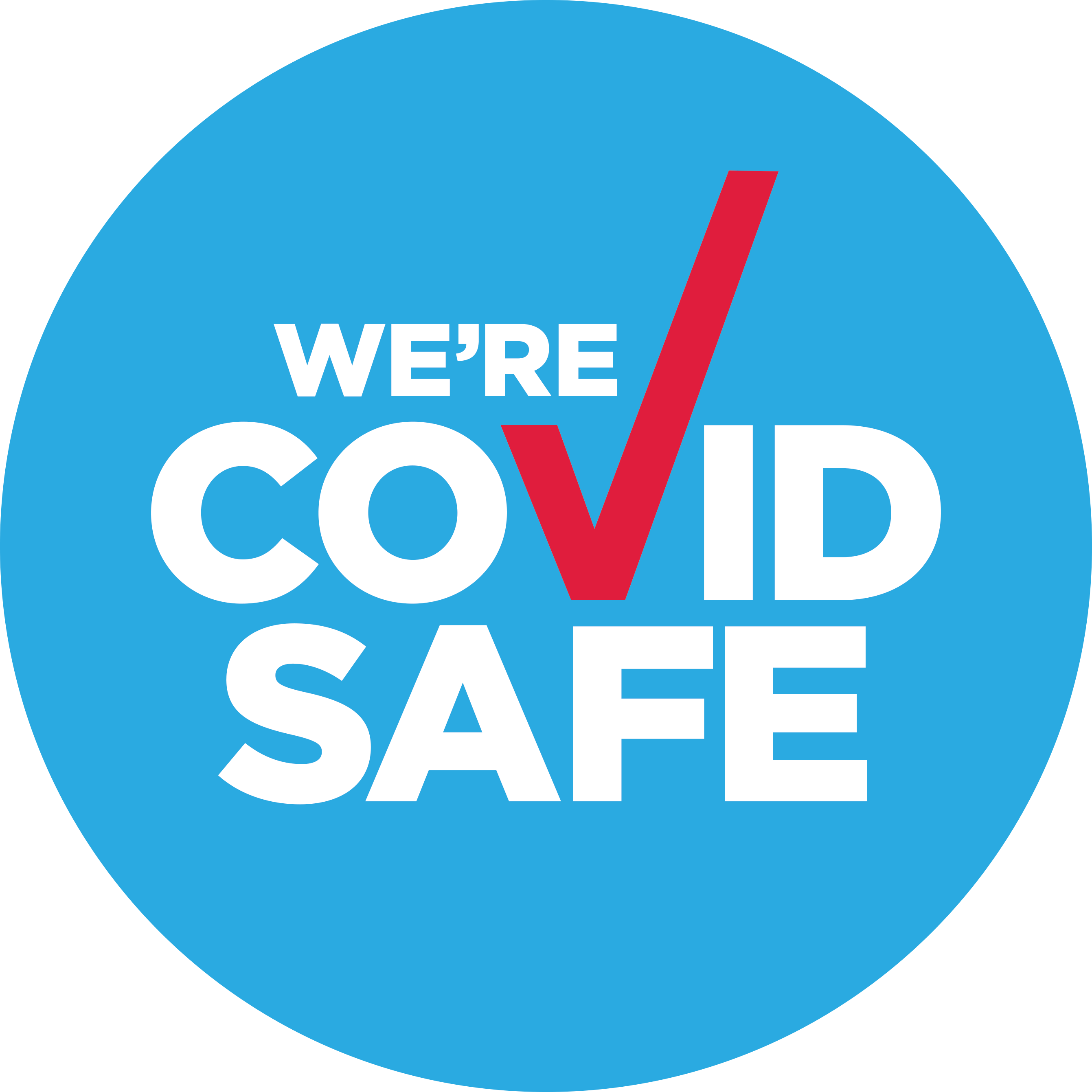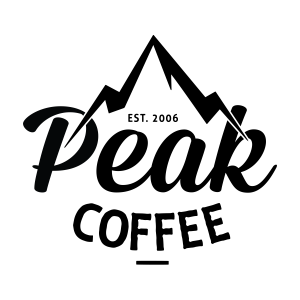 Auto Draft
Auto Draft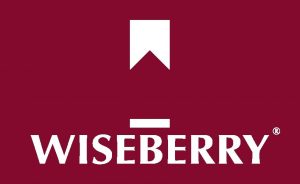 Auto Draft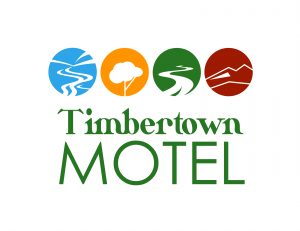 Auto Draft

Discover Magazine

Port Macquarie Museum

Wauchope District Memorial Hospital

Urban Grain Bakery

Port Macquarie Hastings Heritage

Pace Hiab Services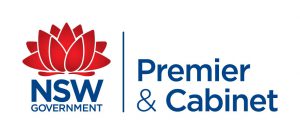 NSW Govt Premier and Cabinet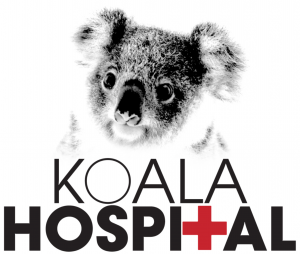 Port Macquarie Koala Hospital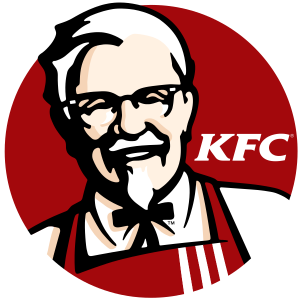 KFC Port Macquarie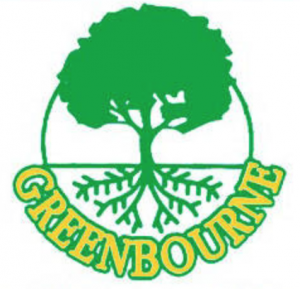 Greenbourne Nursery

Greater Port Macquarie Tourism Association

Donna's Pool and Spa Centre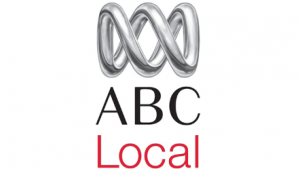 ABC Mid North Coast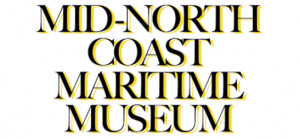 Mid North Coast Maritime Museum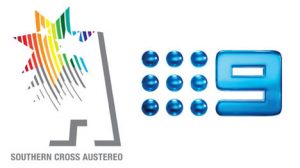 Southern Cross Austereo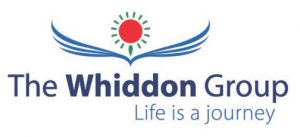 The Whiddon Group, Laurieton NSW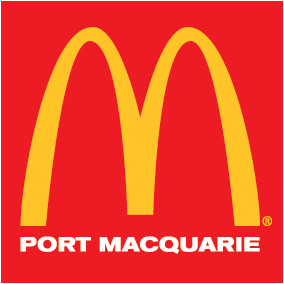 McDonalds Port Macquarie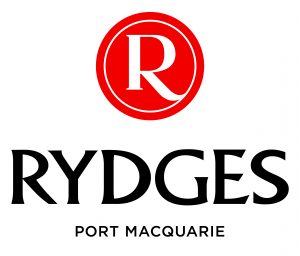 Rydges Port Macquarie

Ricardoes Tomatoes & Strawberries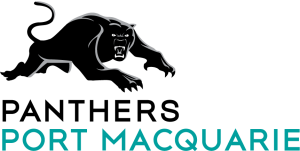 Port Macquarie Panthers Club

Port Macquarie News

Observatory Hotel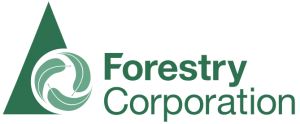 Forestry Corporation of NSW

Focus Magazine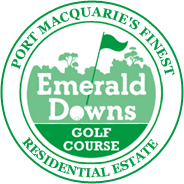 Emerald Downs Residential Estate and Golf Course

Charles Sturt University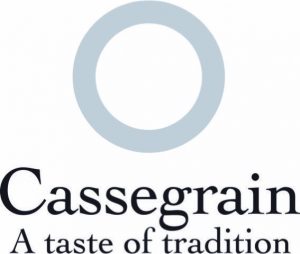 Cassegrain Wines