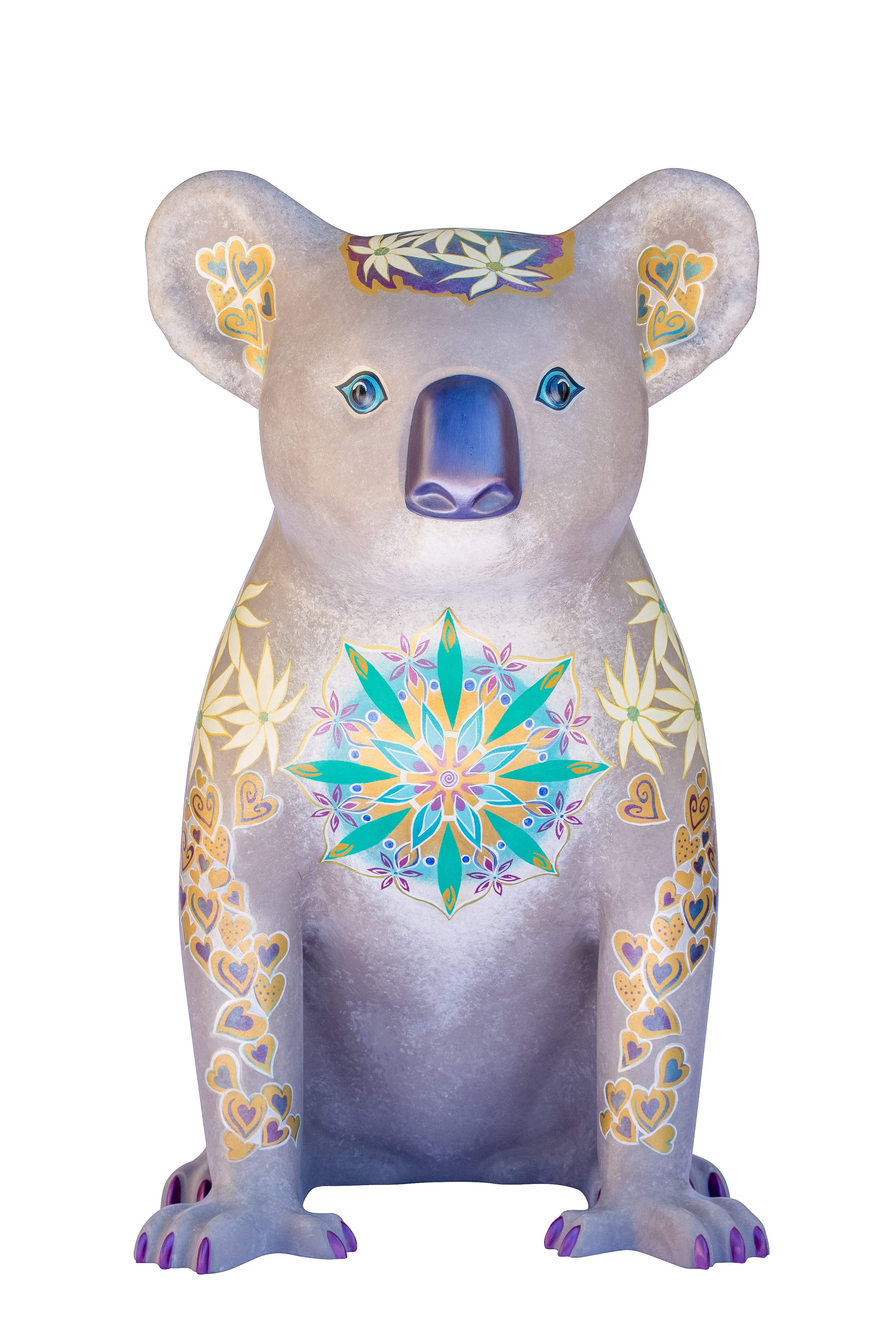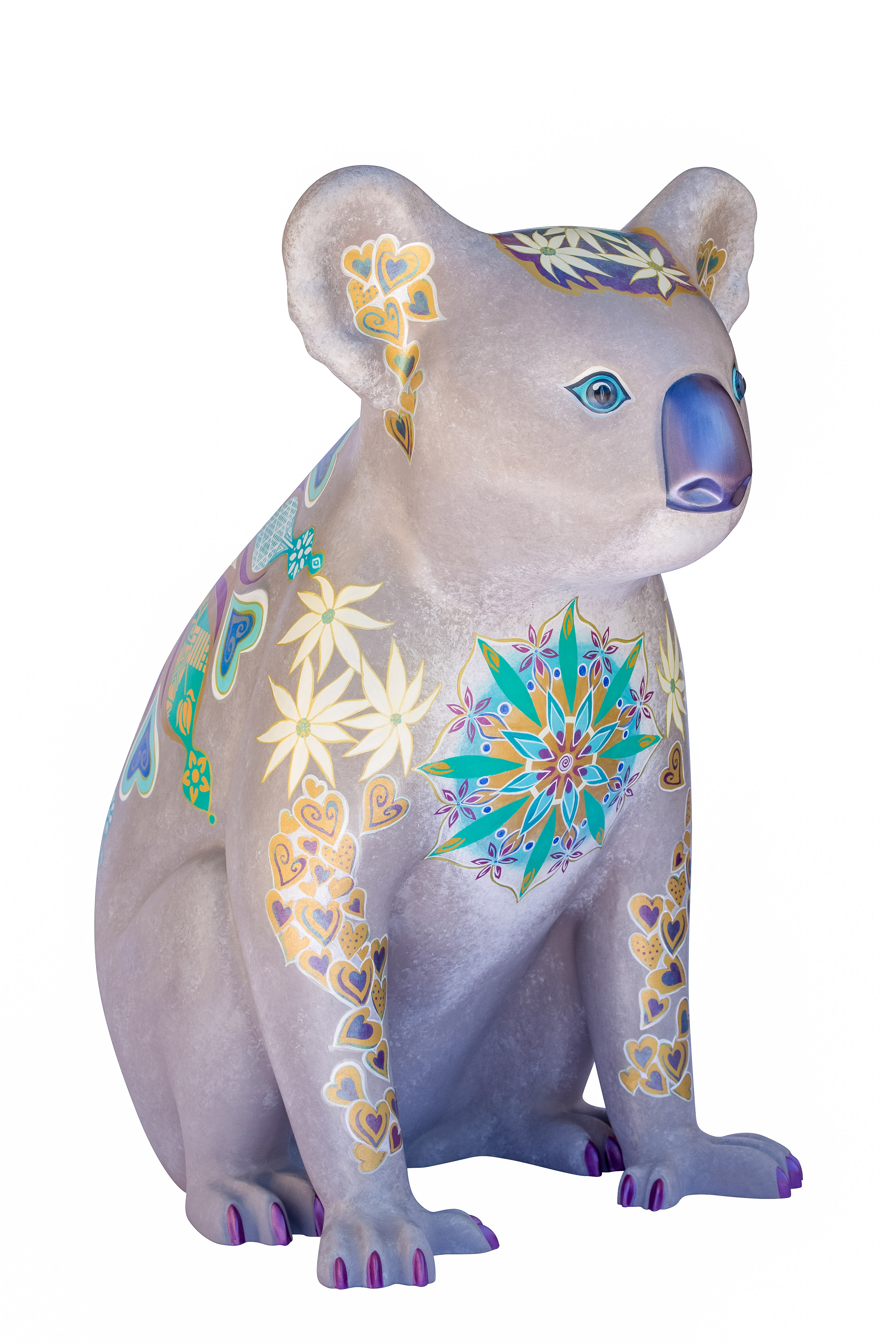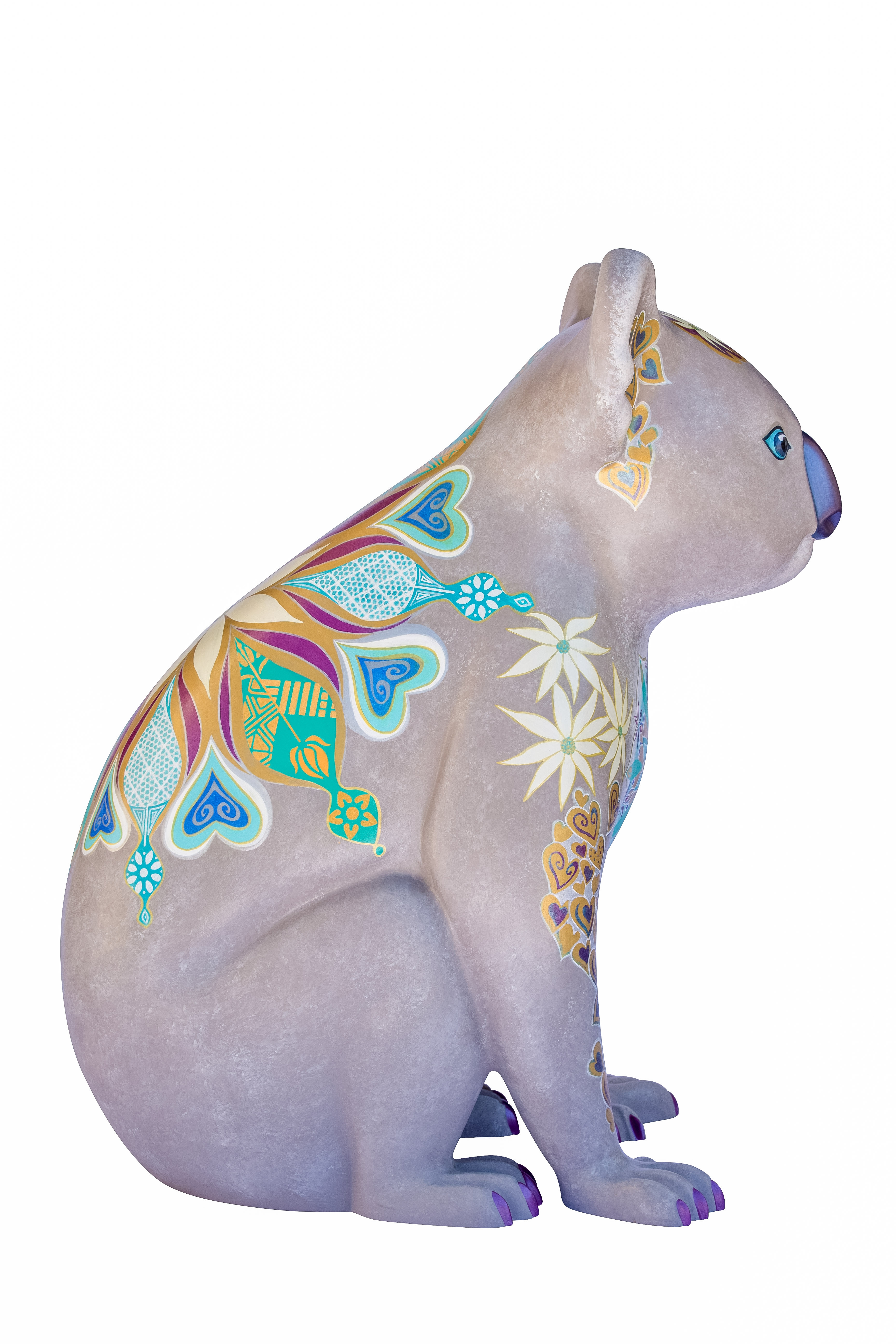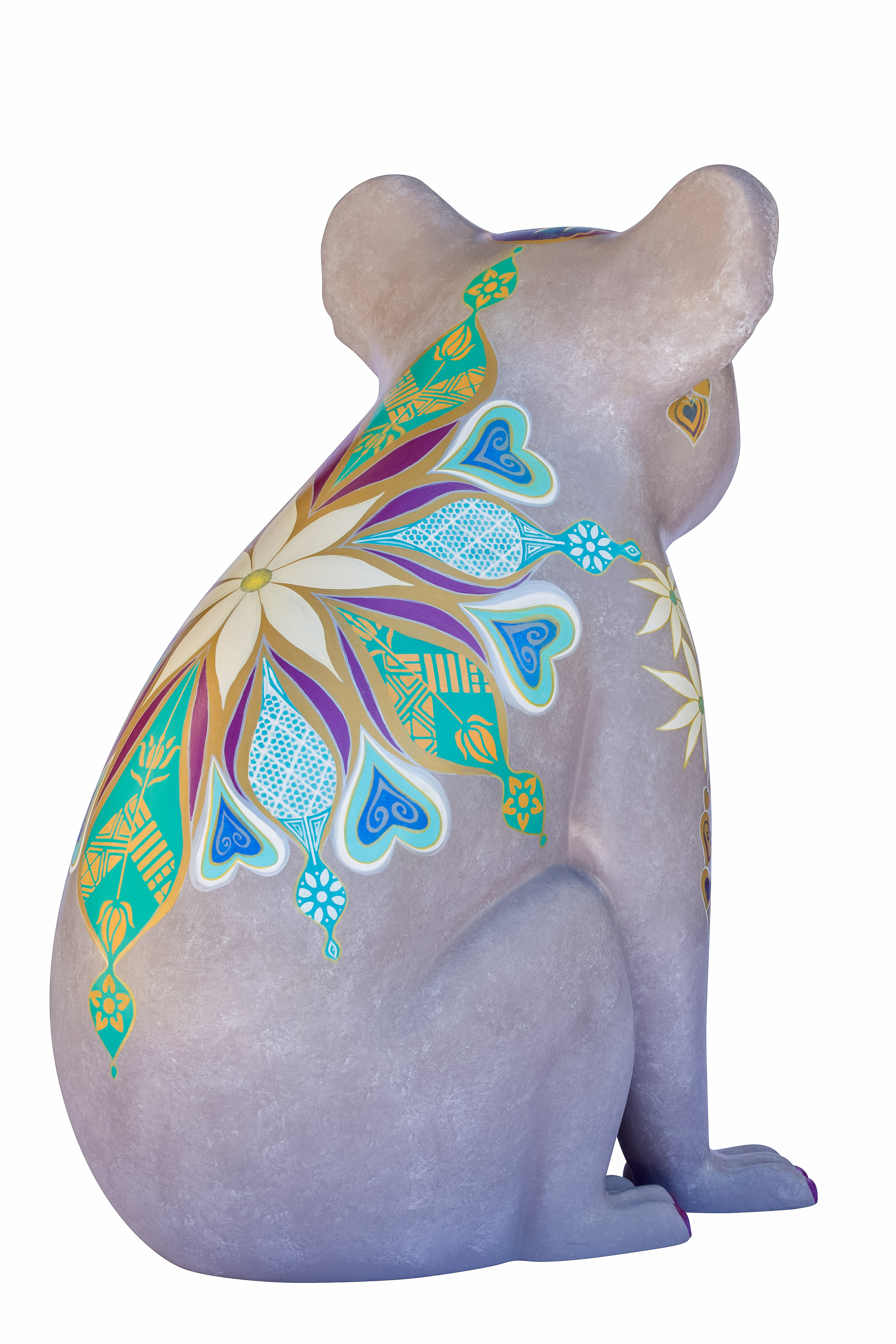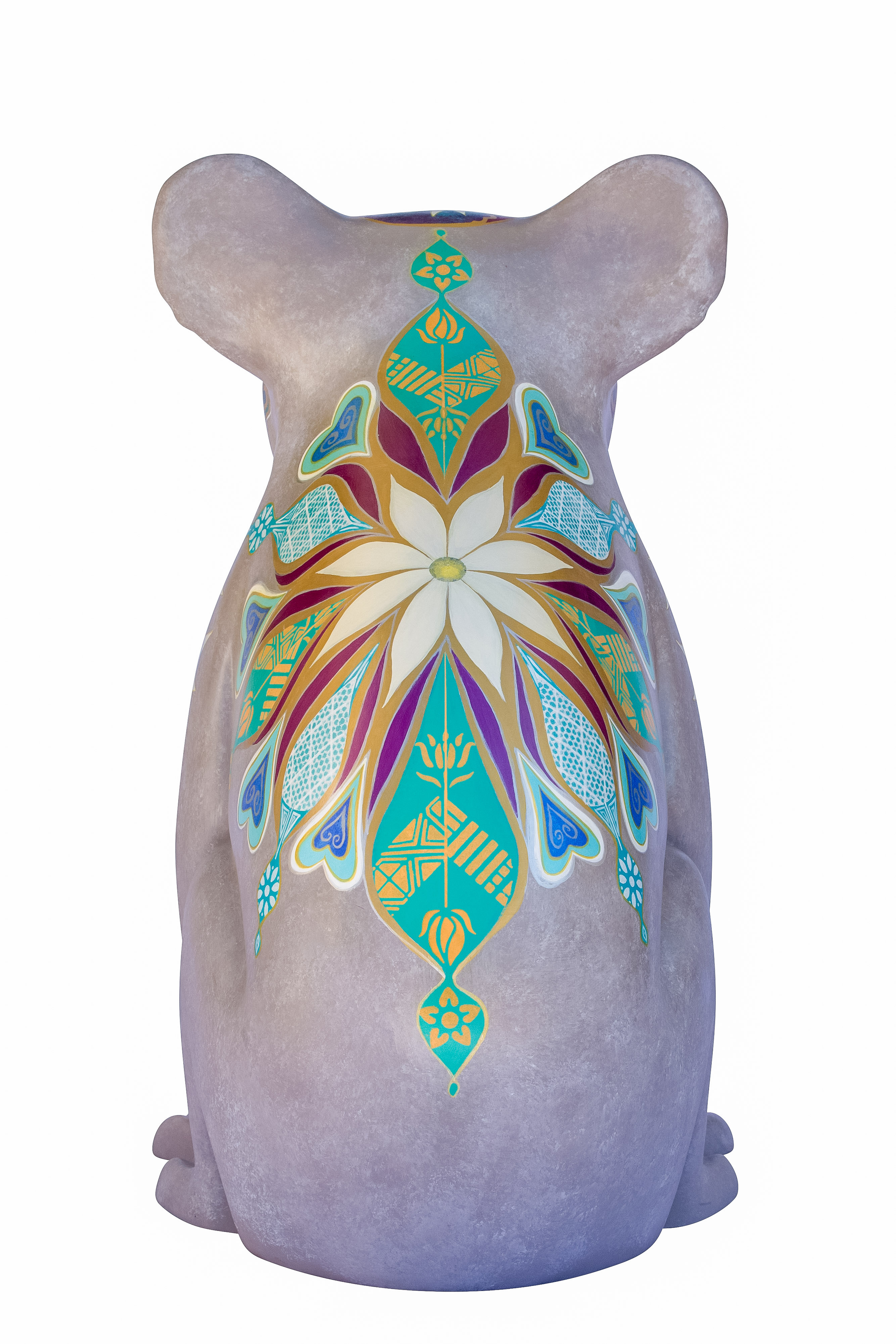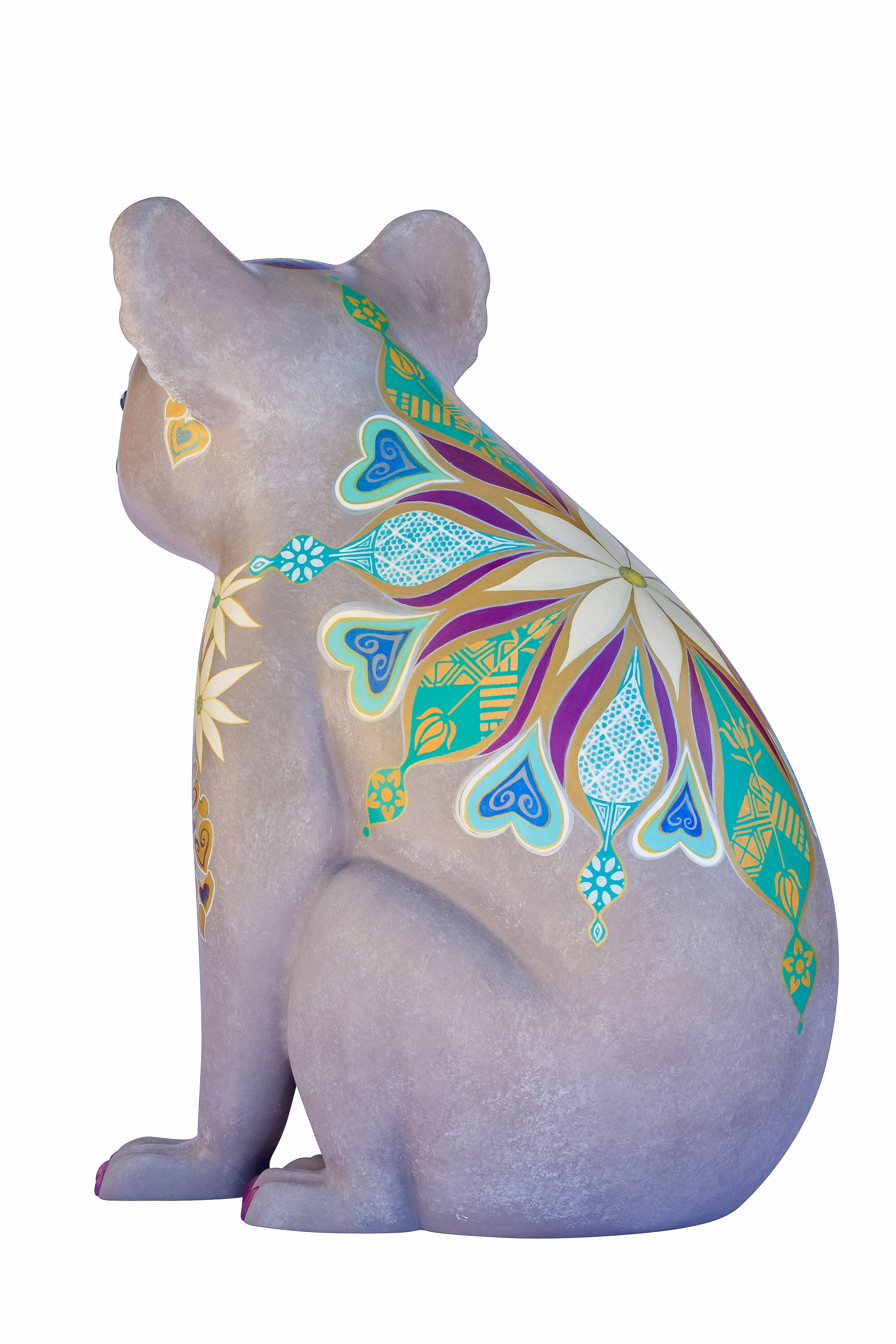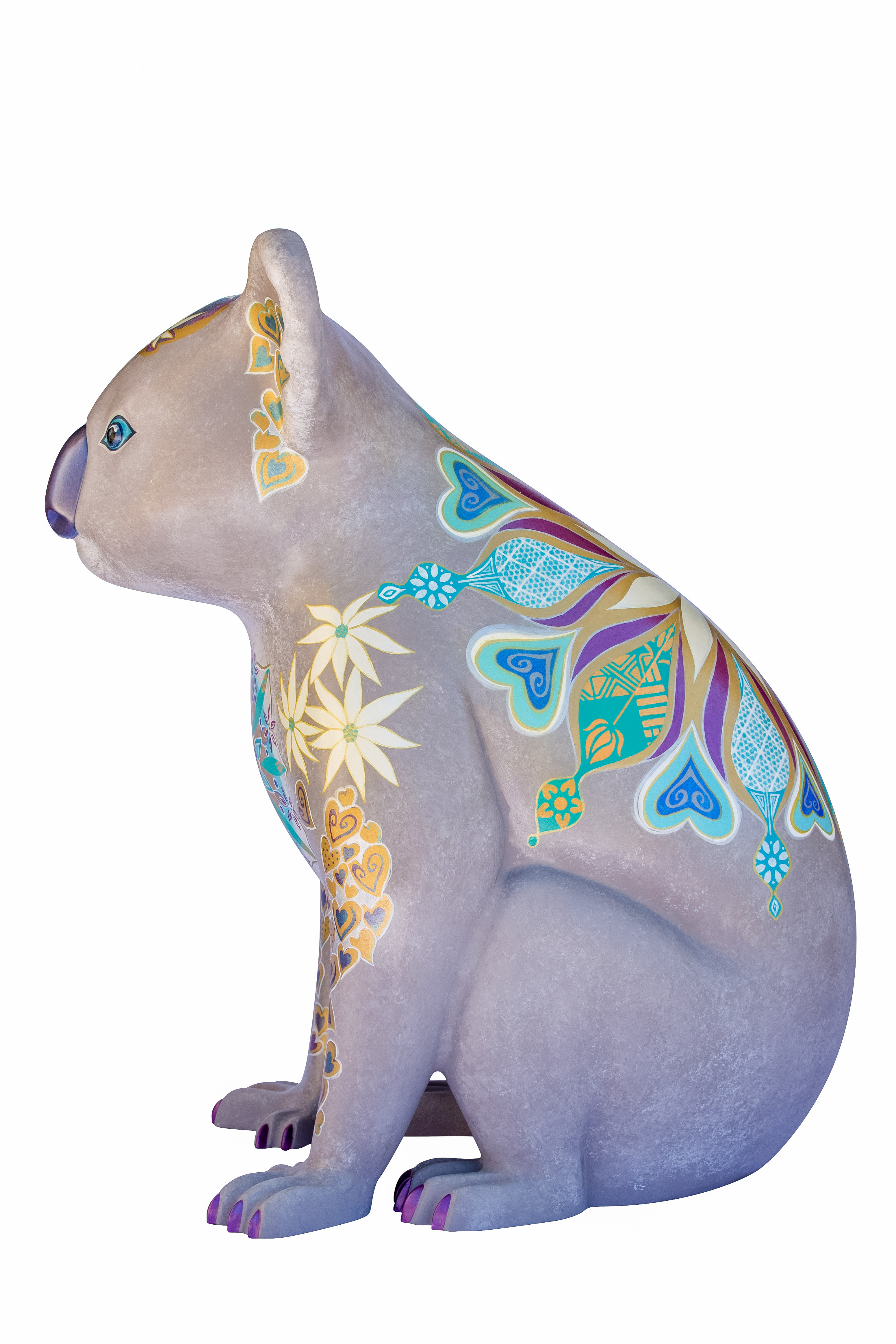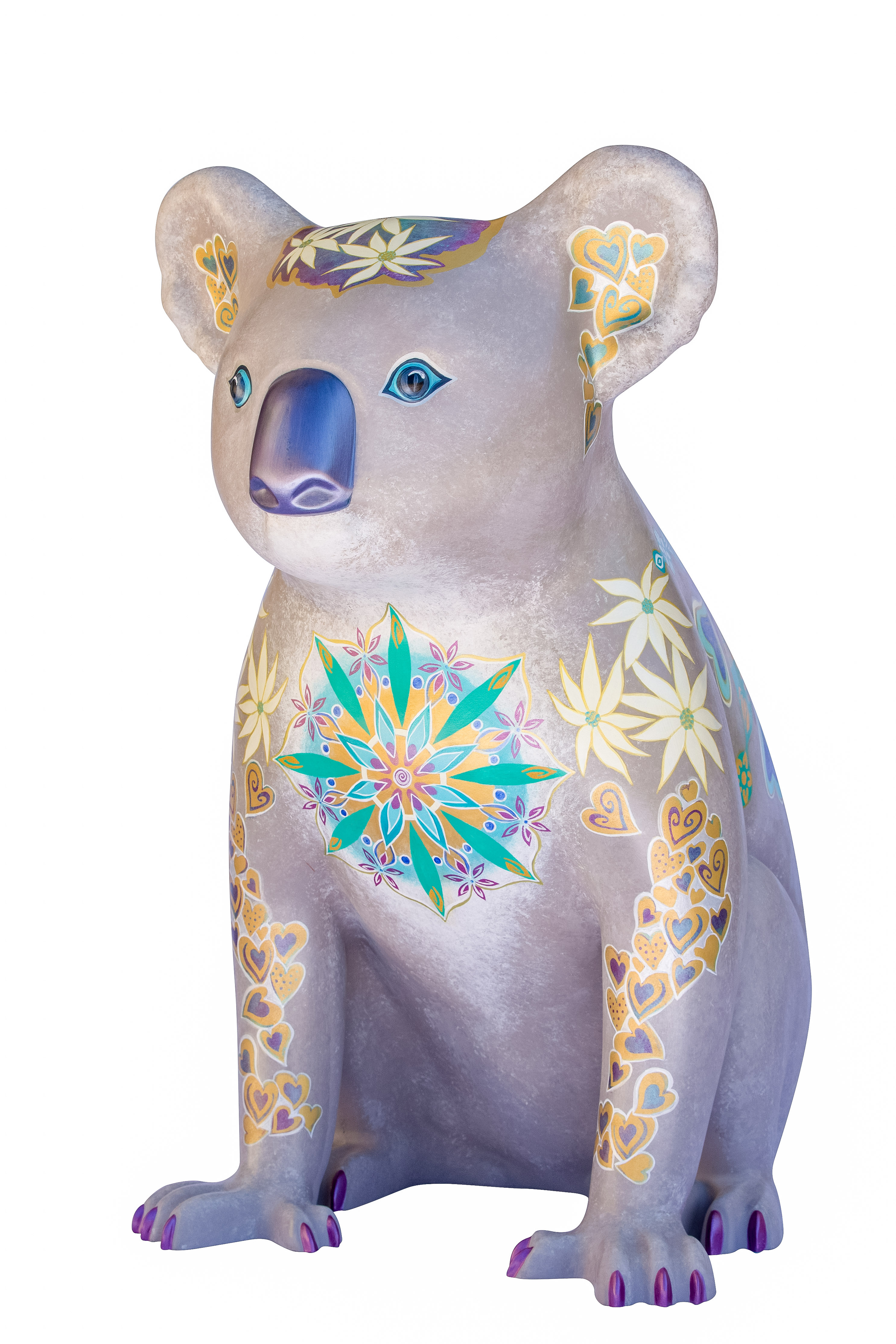 Artist : Yvonne Kiely
Sponsor: headspace Port Macquarie
Location: Suite 4, 10 - 12 Short Street, Port Macquarie NSW 2444
Description / Inspiration
According to artist Yvonne Kiely:

Mandy is all about love and healing.

I have created large chalk mandalas on the Glasshouse forecourt for Port Macquarie's annual community Art Walk and felt inspired to design a Mandala Koala. Mandalas are sacred pieces of artwork used in Art Therapy to evoke healing. The word 'Mandala' means 'sacred circle' and is derived from the word 'mandra' which means 'container of essence'.

The Flannel Flower, Australia's symbol for Mental Health Awareness, is at the centre of the large mandala on Mandy's back. The pattern evolved with eucalyptus leaves encased in gold, separated by containers and love hearts. Blue and white containers hold the seeds for planting koala trees. Green and gold containers hold brickwork and flowers, a combination of manmade and organic matter reminding us that the plight of our much loved koalas lies in our ability to balance their environment. The smaller mandala on her chest is a celebration of nature: seeds, flowers and leaves.

On her head, a bonnet of flannel flowers with mystical colours. Mandy wears her hearts on her sleeves in iridescent colours. Through the hearts in her ears she listens with love to secrets and stories whispered by children. Her kind eyes see only with love all who come to visit. People of all ages love mandalas and I hope they will love Mandy too.
Artist Biography
Resident in Port Macquarie, Yvonne Kiely is an artist from Ireland who has been aware of the profound benefit of the Arts in Health since early in her art career. Yvonne has a Diploma in Art Therapy and has been working as an Art Therapist in Aged Care since 2008. For many years now Yvonne has run short classes in TAFE as part of Leisure and Health and also loves working with children.