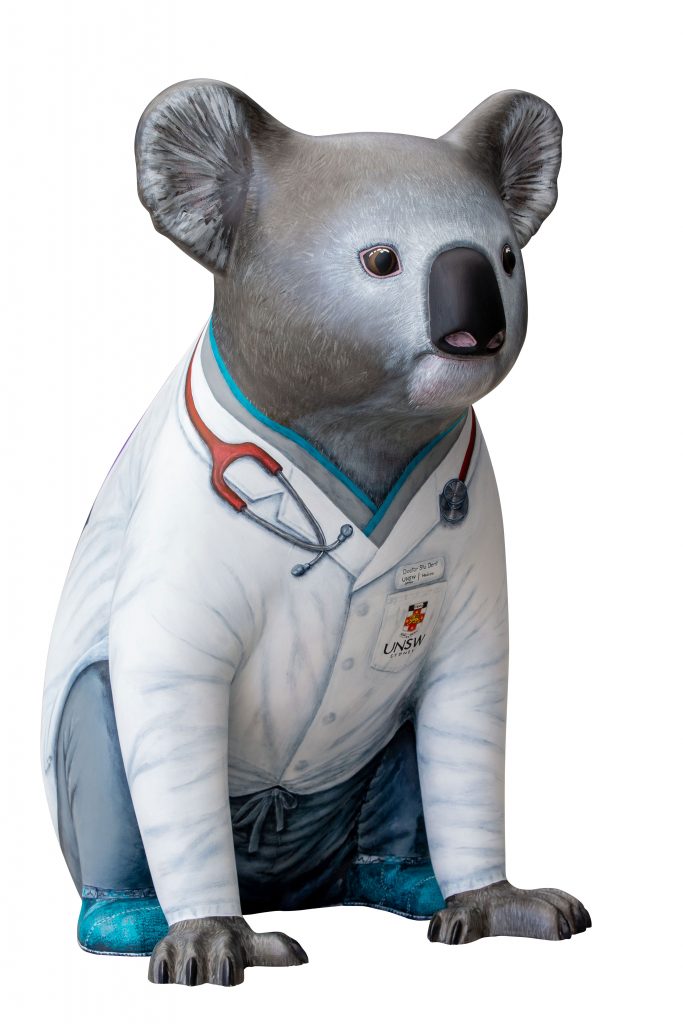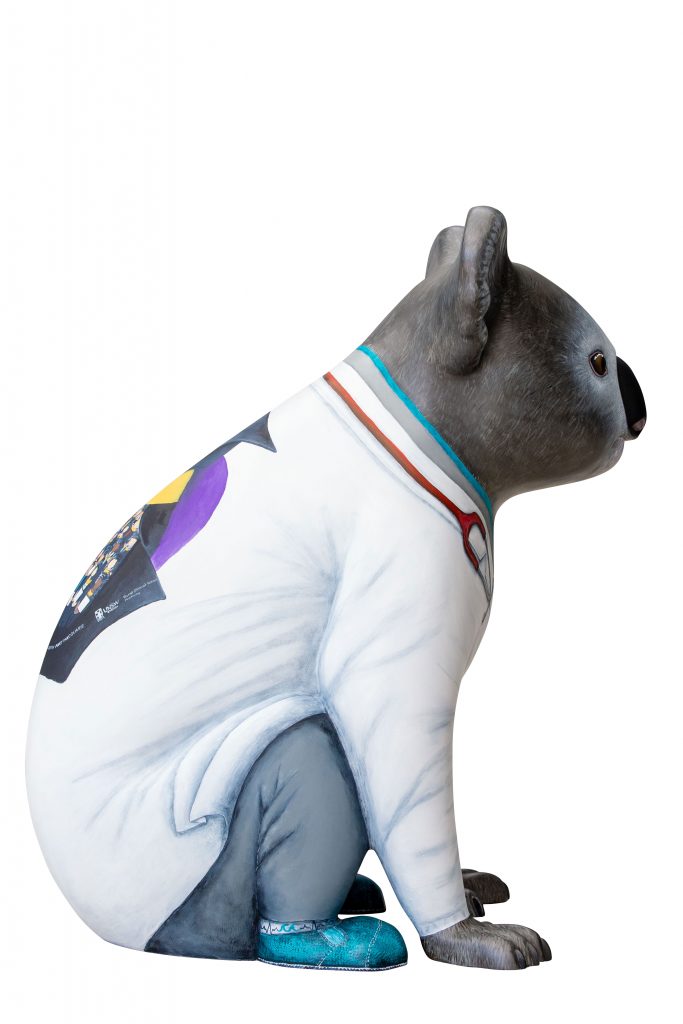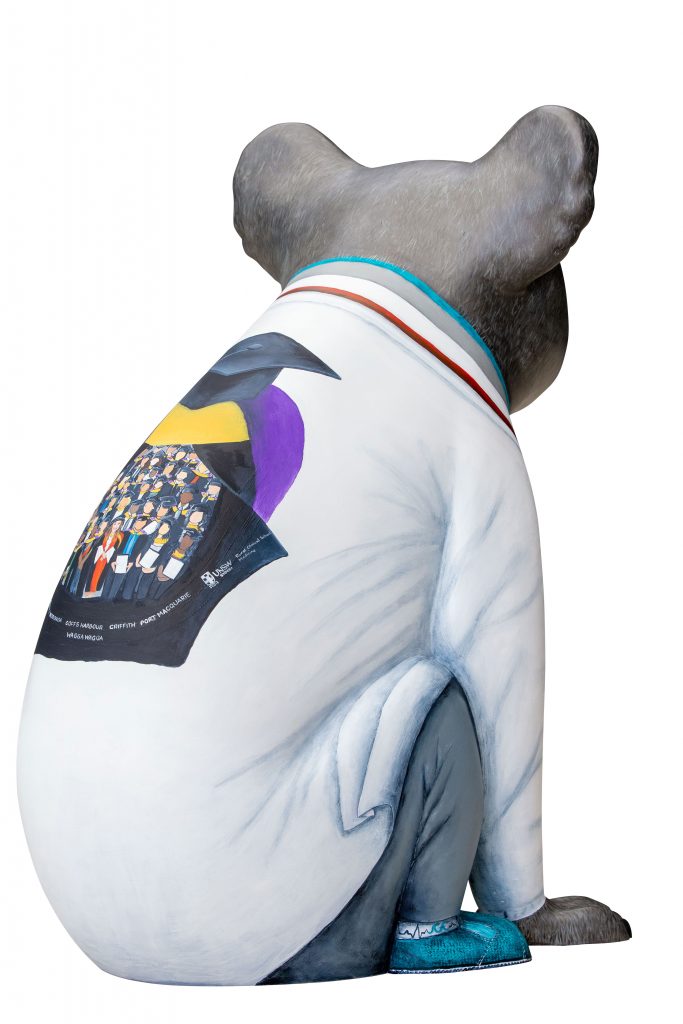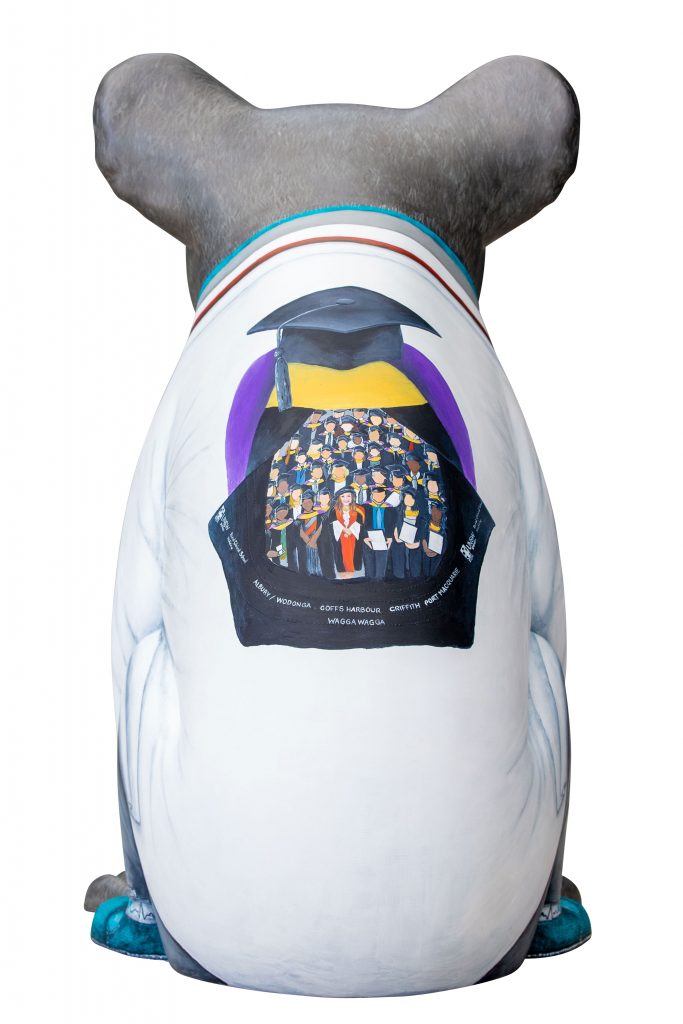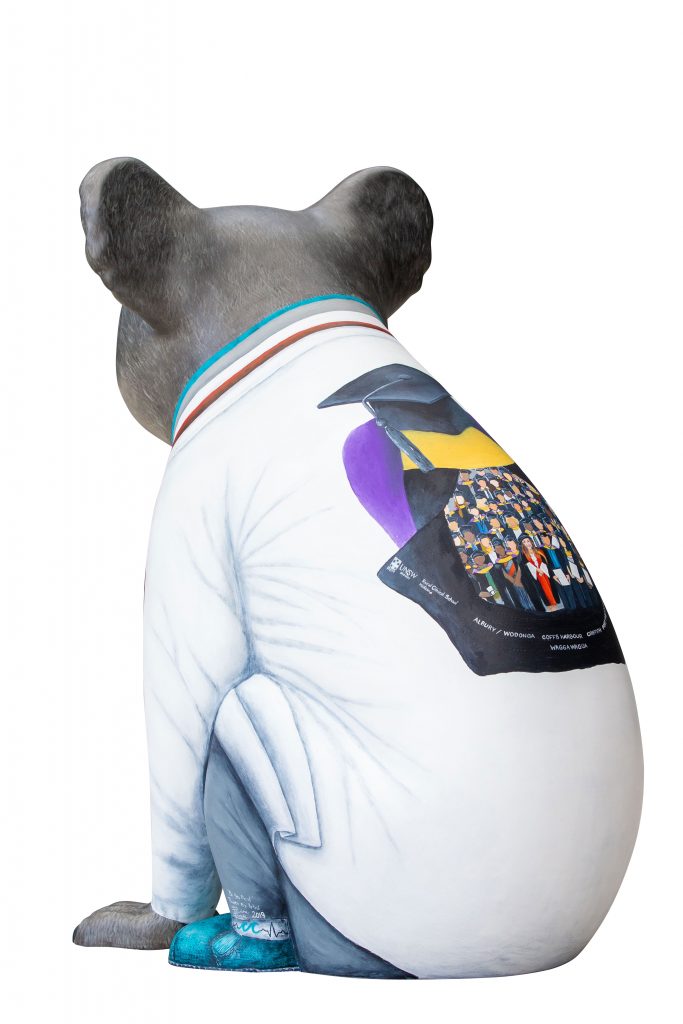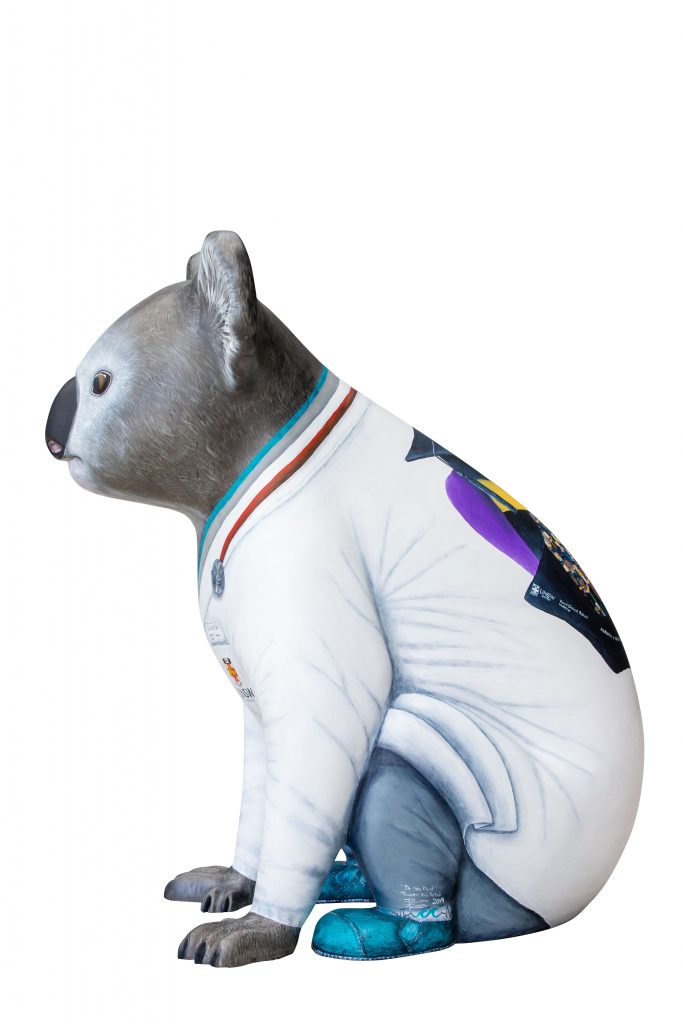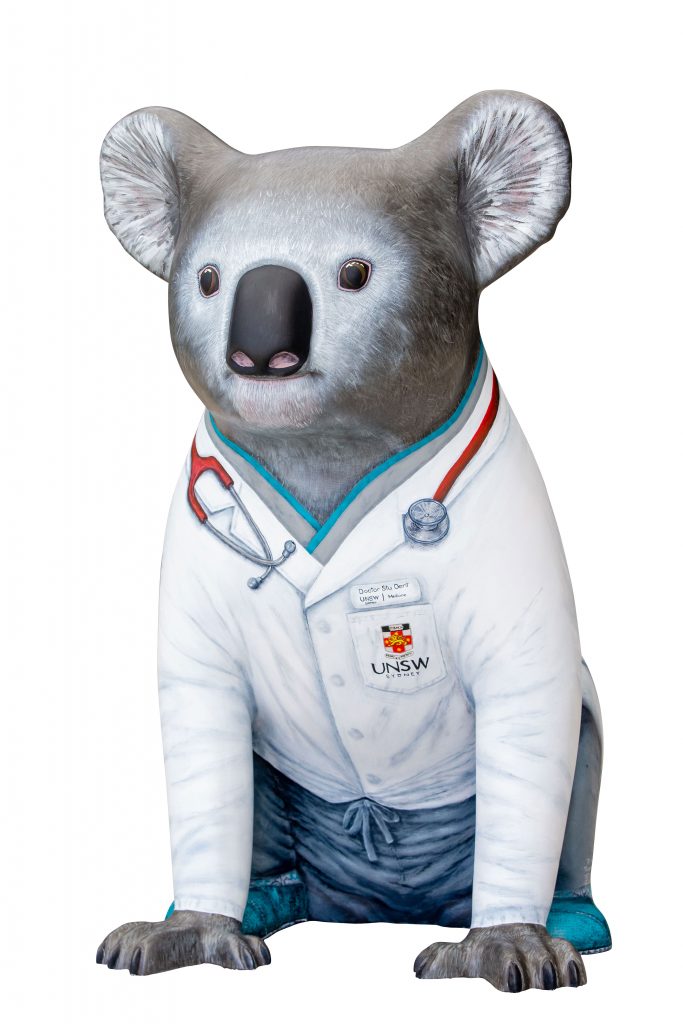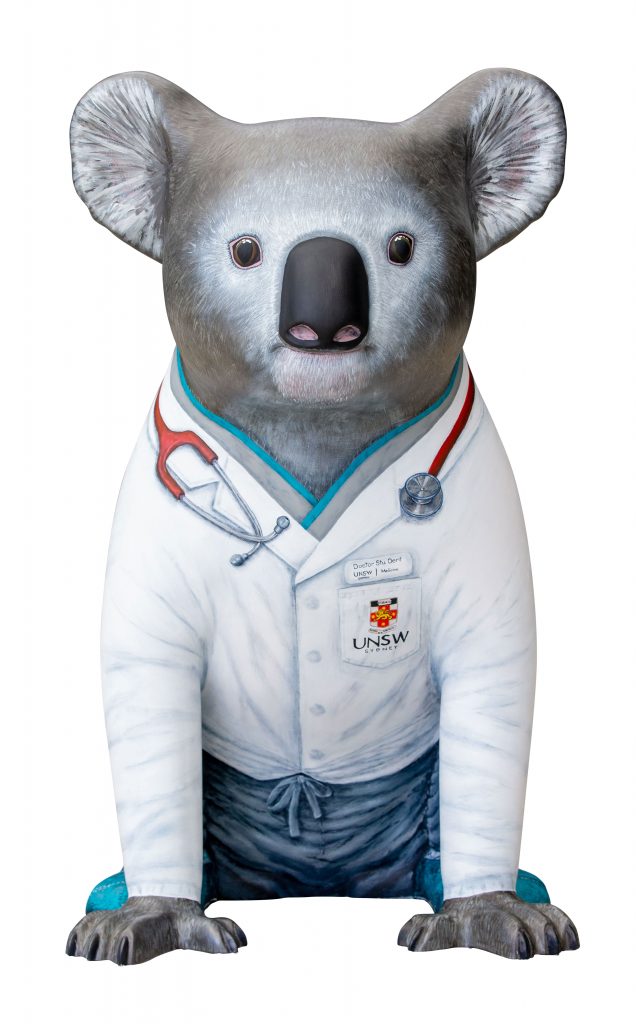 Artist : Pauline Roods
Sponsor: UNSW Medicine Rural Clinical School
Location: Shared Health Research and Education Centre (SHREC), 20 Highfields Circuit, Port Macquarie NSW 2444
Description / Inspiration
Dr Stu Dent is a proud new member of the Rural Clinical School campus at the University of NSW, Port Macquarie, one of 5 UNSW Rural Clinical School campuses which provide medical training for undergraduate
students who want to be doctors in rural and regional areas, including Albury/Wodonga, Coffs Harbour, Griffith and Wagga Wagga.

Established in 2000, the Rural Clinical School has also been responsible for the UNSW Indigenous special entry medical student program. At his university home, Dr Stu Dent has local koalas for neighbours so the good doctor takes their health seriously too, making sure there are water bowls around if the koalas get thirsty during this long dry season, when gum trees might not have sufficient moisture in their leaves.
Artist Biography
Every painting is individual, placing the viewer within that scene. Pauline's original artworks are created to awaken the viewer's imagination and stimulate their senses. Pauline's paintings are highly sought after and hang in private, commercial and public collections in Australia and around the world.

Pauline has had 5 recent exhibitions in Italy, has numerous awards, and is a regular guest artist in various art publications. Pauline has been commissioned to paint 9 Hello Koalas Sculptures.
Location Info
Close by Port Macquarie Base Hospital.