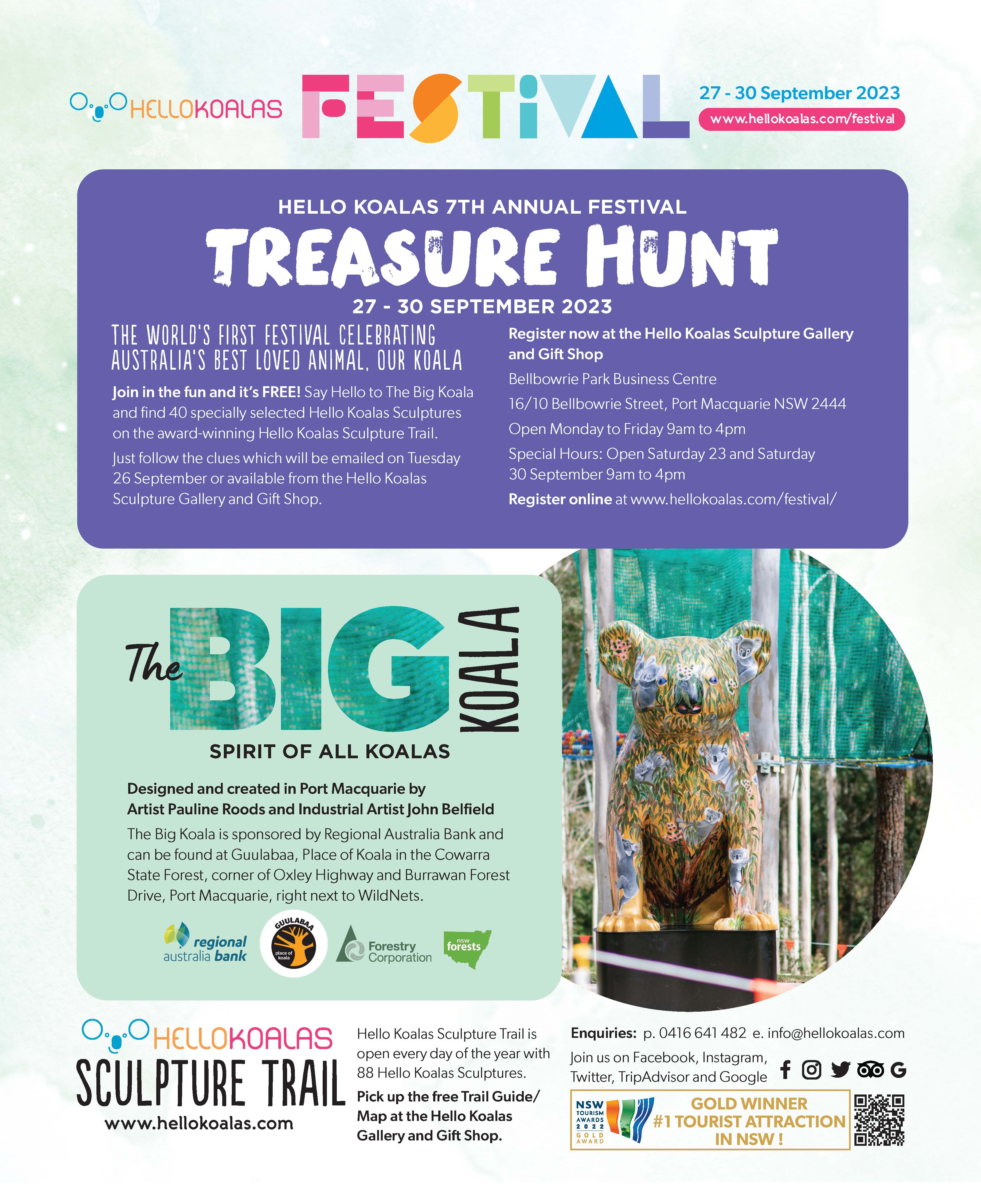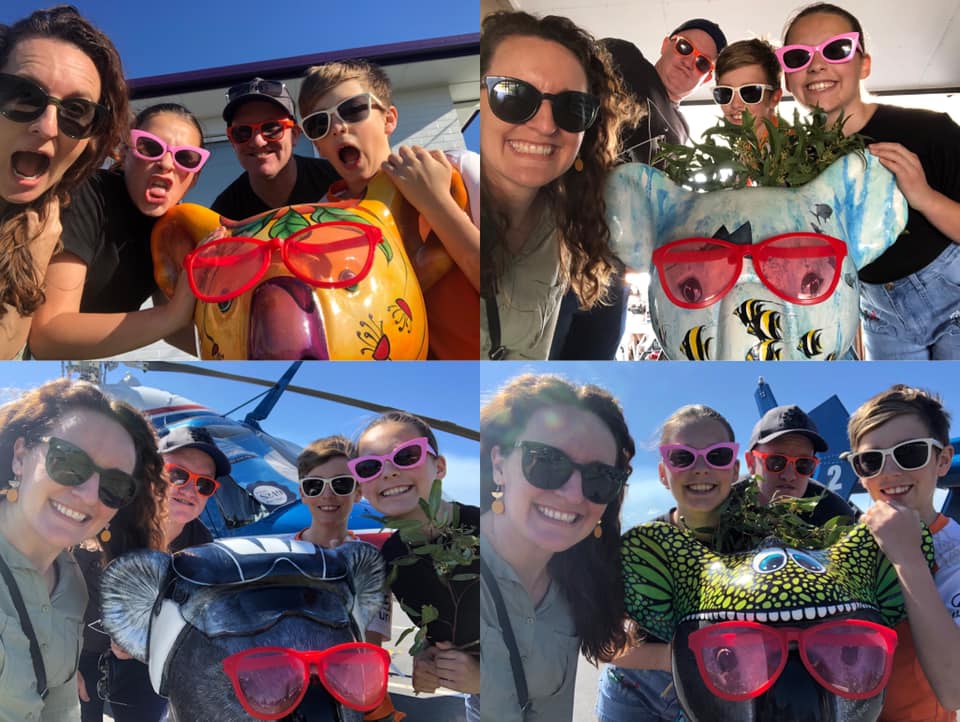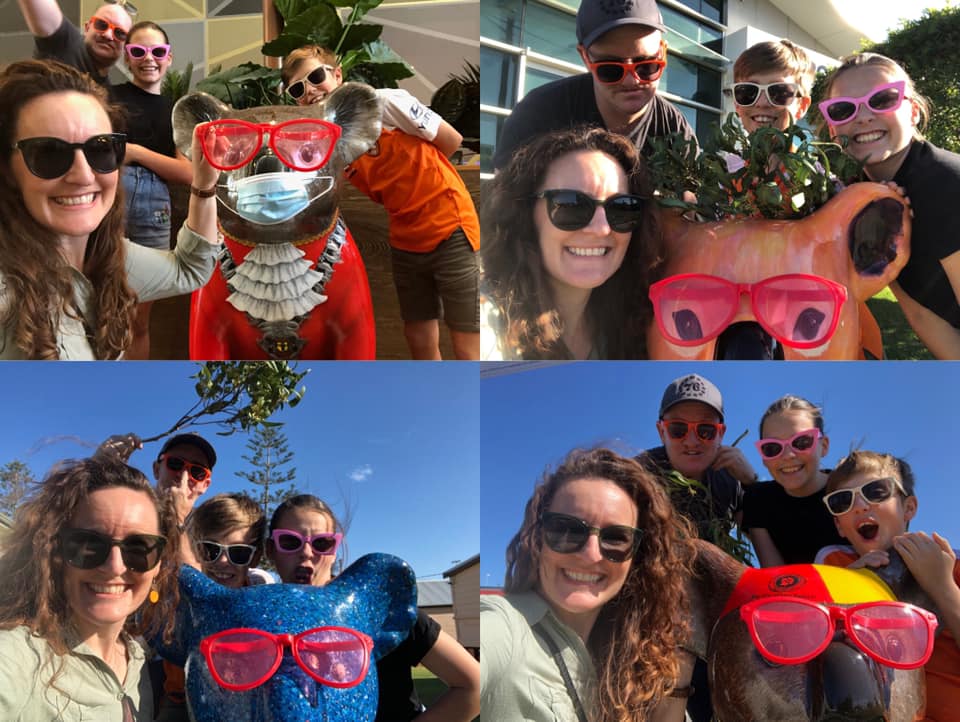 Photos thanks to Catherine Oehlman (from The Nature School) and family, with their own fun 'vision' for our 2020 Hello Koalas Festival Treasure Hunt!
HELLO KOALAS FESTIVAL TREASURE HUNT
Wednesday 27 September to Saturday 30 September 2023 
Our annual Hello Koalas Festival is the WORLD'S FIRST festival celebrating Australia's best-loved animal, the koala.
It's free to follow the Trail and a large number of our 88 Hello Koalas sculptures are in outdoor locations, while others have homes at local businesses and community organisations. 
Here are the Details for 7th Hello Koalas Festival Treasure Hunt 
Discover 40 specially selected Hello Koalas sculptures around Greater Port Macquarie plus "The Big Koala, Sp[irit of All Koalas"(2.5 metres) sponsored by Regional Australia Bank.
And receive a Hello Koalas Festival Treasure Hunt Certificate of Achievement, collectible from the Hello Koalas Gift Shop in Port Macquarie until the end of September.
Please take lots of photos and post on social with the tag #hellokoalas or #hellokoalassculpturetrail to spread the message around koala conservation.
Call in to the Hello Koalas Gift Shop when you have ticked off all 40 koalas and we will reward you with your personalised Certificate of Achievement to put on your fridge in pride of place.
The Hello Koalas Gift Shop address is Bellbowrie Park Business Centre, Shop 16  10 Bellbowrie Street, Port Macquarie.
We are open just before and during the Festival Treasure Hunt including Saturday 23 Sept and Saturday 30 Sept, from 9am to 4pm or you can call us on 0416 641 482 or email info@hellokoalas.com with any enquiries.
It's exciting for all ages – discovering beautifully painted Hello Koalas sculptures dotted across the landscape and learning more about the koala and how we can all protect and preserve Australia's most iconic animal.
We will be publishing the Clues to discover the 40 special koalas selected for this year and a directory of all the 88 Hello Koalas so you can line up the answers to the clues and plan your adventure.
Printed editions of the Hello Koalas Sculpture Trail Guide & Map are freely available from the Gift Shop too and other key outlets including The Glasshouse Arts and Visitors Centre.
We will also have a printed sheet detailing the 40 Clues at the Hello Koalas Gift Shop from Monday 25 September 2023.