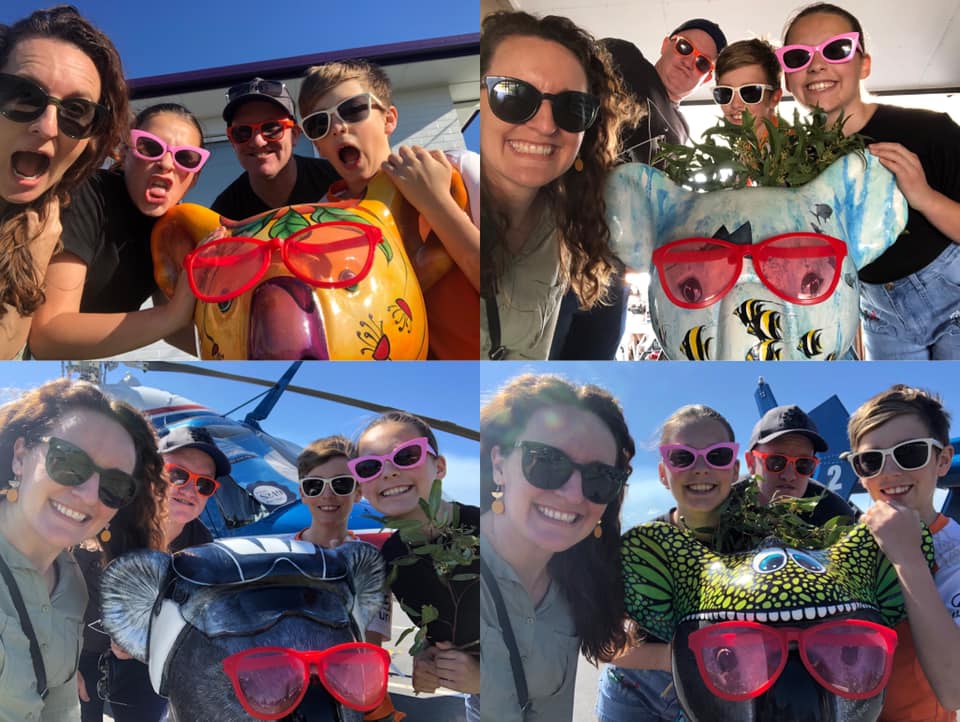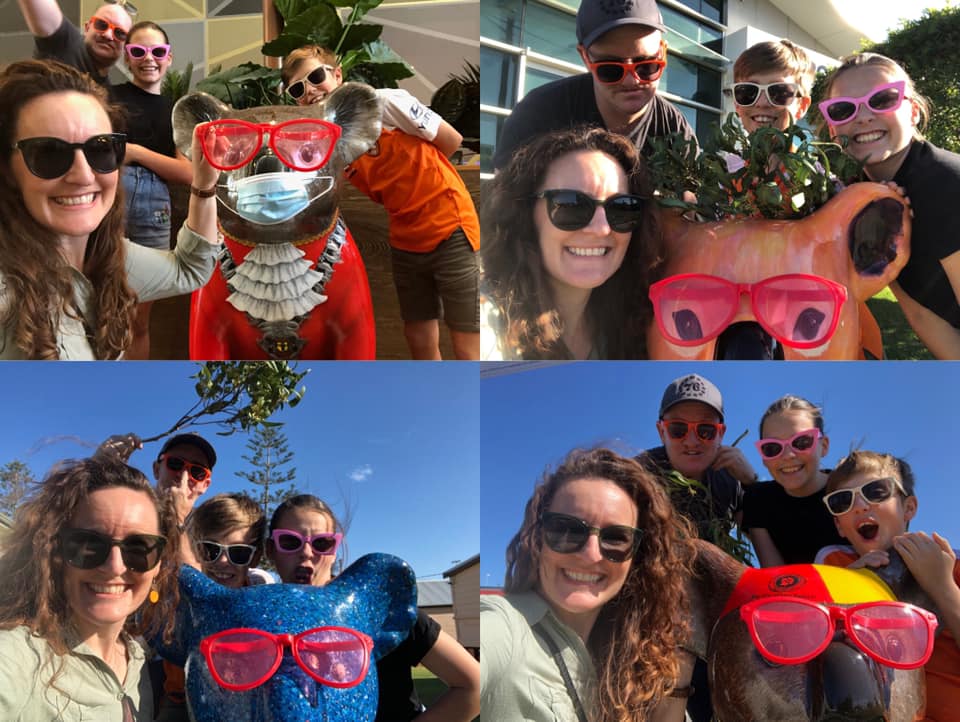 Photos thanks to Catherine Oehlman and family, with their own fun 'vision' for our 2020 Hello Koalas Festival Treasure Hunt!
Saturday & Sunday 24-25 September 2022
The first weekend of the NSW school holidays
Our annual Hello Koalas Festival is the WORLD'S FIRST festival celebrating Australia's best-loved animal, the koala. And while the pandemic has forced some changes,  we go on raising awareness of the need to protect our koalas, to enjoy the outdoors, art and life in general.
The key activity for the event is the Hello Koalas Festival Treasure Hunt.
To receive more information about the Festival Treasure Hunt and updates about Hello Koalas, sign up for the new complimentary monthly online newsletter "Friends of Hello Koalas and the Big Koala" by filling in the form below.
You can also follow us on Facebook, Instagram and/or Twitter for updates on everything that is happening for Hello Koalas.
And all year round you can visit our Hello Koalas Sculpture Trail.
It's free to follow the Trail and a large number of our 83 Hello Koalas sculptures are in outdoor locations, while others have homes at local businesses who can really use your support at this challenging time.
Hello Koalas Festival Treasure Hunt 24 & 25 September 2022
Spring is a great time to recharge in sunny, beautiful and relaxing Port Macquarie and join in the fun of the annual Hello Koalas Festival Treasure Hunt.
Take part in this "Search and Rescue" adventures, in collaboration with our Festival charity partner, Westpac Rescue Helicopter Service.
Find the elusive "Chief" Westpac Rescue Helicopter Pilot, sponsored by Westpac Bank and created by local artist Pauline Roods.
Search and rescue 30 other specially selected Hello Koalas sculptures in unusual and unexpected places around Port Macquarie and the hinterland including The Big Koala!
Family groups welcome. Lots of prizes.
Discover the delights of Port Macquarie along the way, sampling local produce, stopping for refreshments, taking a dip in the sea.
All participants receive a Hello Koalas Festival Certificate of Achievement, collectible from the Hello Koalas Gift Shop in Port Macquarie, the home of Hello Koalas Sculpture Trail.
It's exciting for all ages – discovering beautifully painted koala sculptures dotted across the landscape and learning more about the koala and how we can all protect and preserve Australia's most iconic animal.
And it's a COVID safe way to have a holiday!
Read about the latest news here –

Please sign up below to hear about new Big Koala and Hello Koalas adventures and receive our complimentary email newsletter!