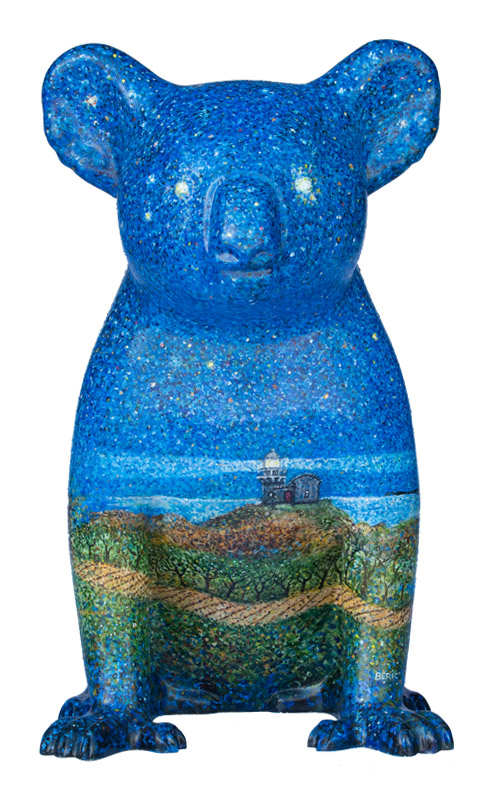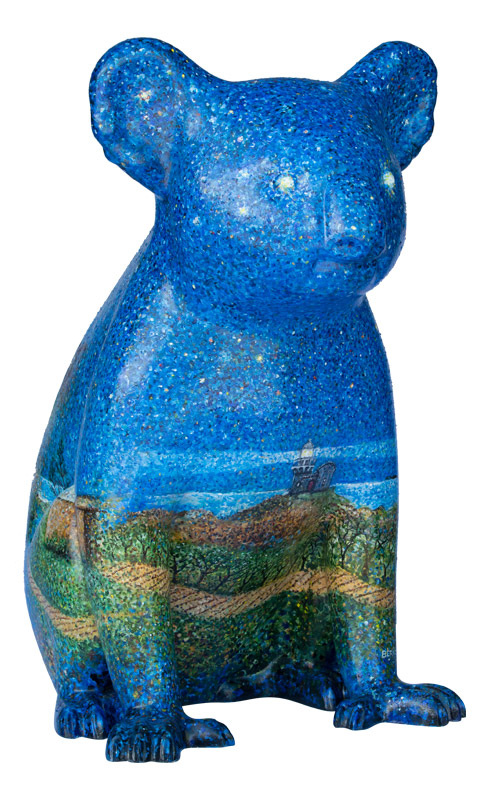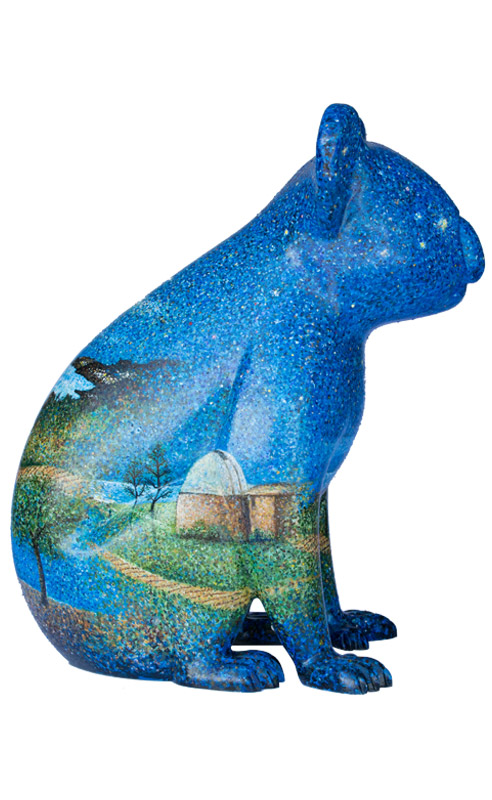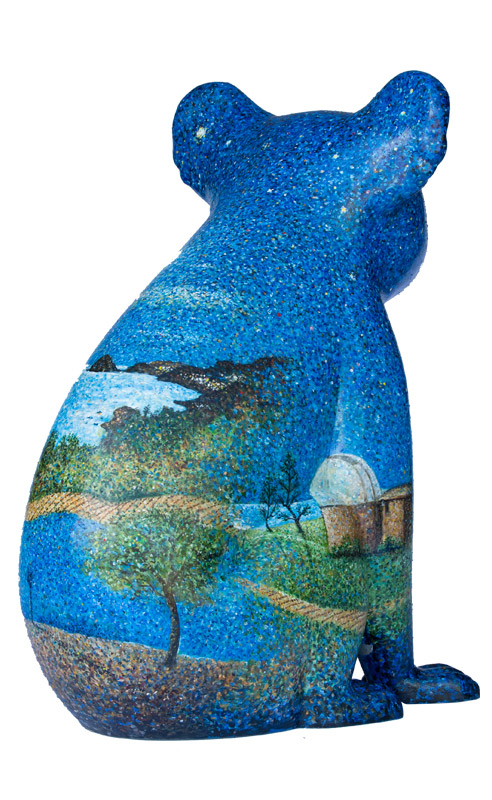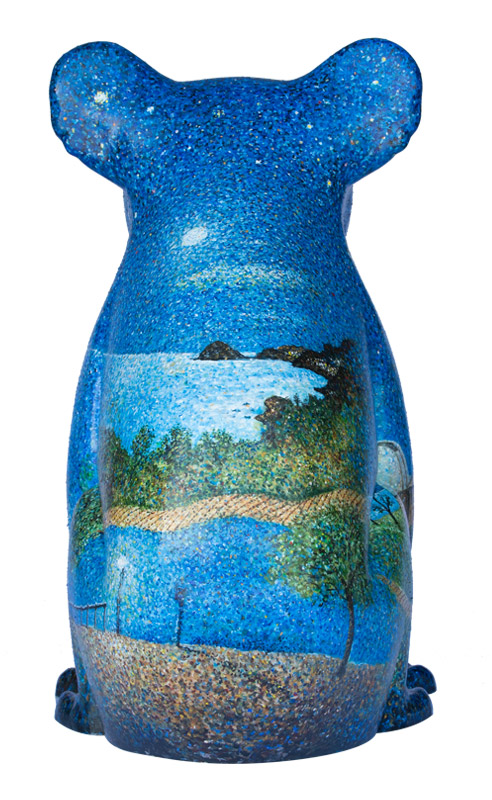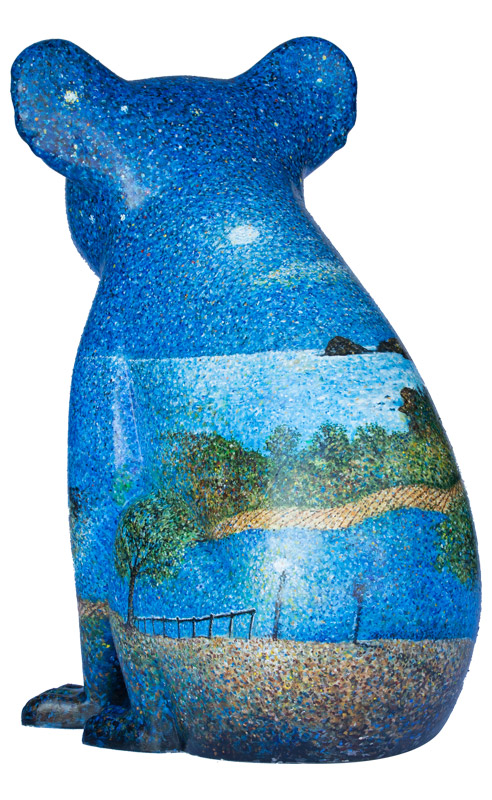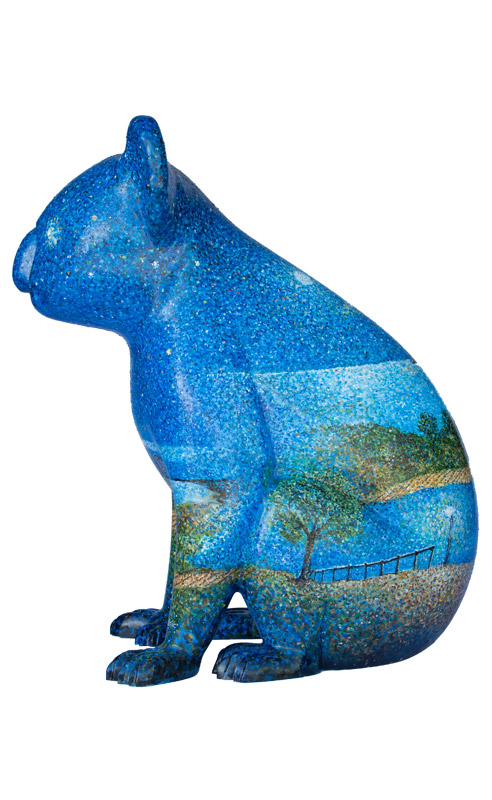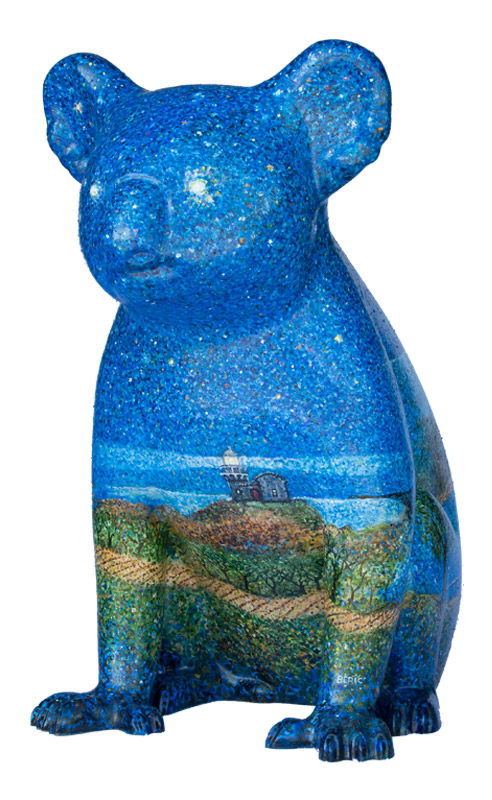 Artist : Beric Henderson
Sponsor: The Denny's
Location: 6 William Street, Port Macquarie NSW 2444
Description / Inspiration
The Artist uses a pointillist technique to highlight some of his favourite beaches and walkways, even at night. These include the lighthouse, the view uphill from Oxley Beach, Nobby Hill and the wonderful starry night sky.
Artist Biography
Beric is a painter of moody and unique images. His approach involves constant sketching and exploration of ideas and concepts prior to executing the final acrylic paintings on canvas. The compositions are often surrealistic in nature, and influenced by a range of experiences including the cinema and a vivid imagination. He has exhibited regularly since 2003, and more recently has begun to include more portraiture in his repertoire.

The many diverse influences on Beric's work include Alberto Giacometti, Alfred Hitchcock, Franz Kafka, Raymond Chandler, H. R. Giger and Tim Burton. In keeping with the influence of cinema on his artwork, he was previously recruited by film director Alex Proyas to his Sydney artspace the Wallspace Gallery (opened 2006-2007).

Beric is based in Sydney and available for commissioned work including portraits, and would enjoy the chance to contribute to group shows with like-minded artists. For more information on his work, please contact him below or visit his website www.berichenderson.com. Gallery enquiries welcome.