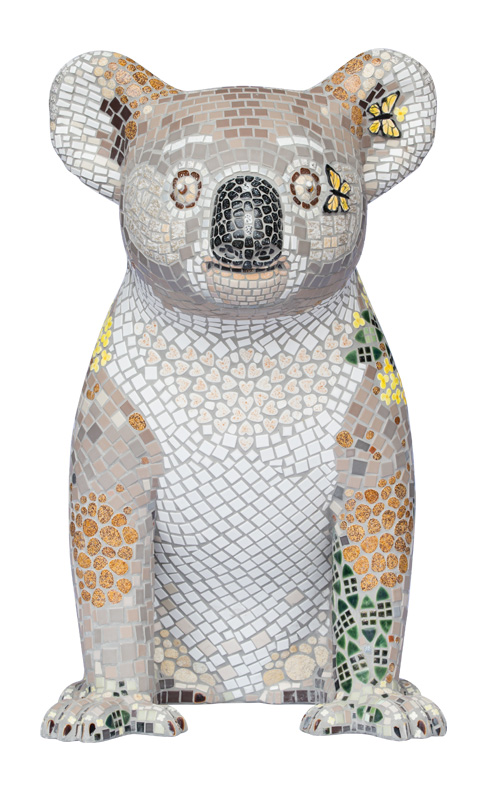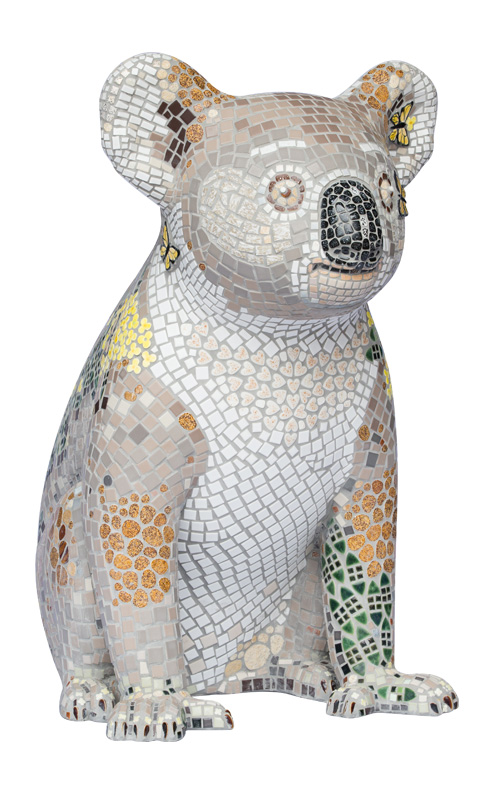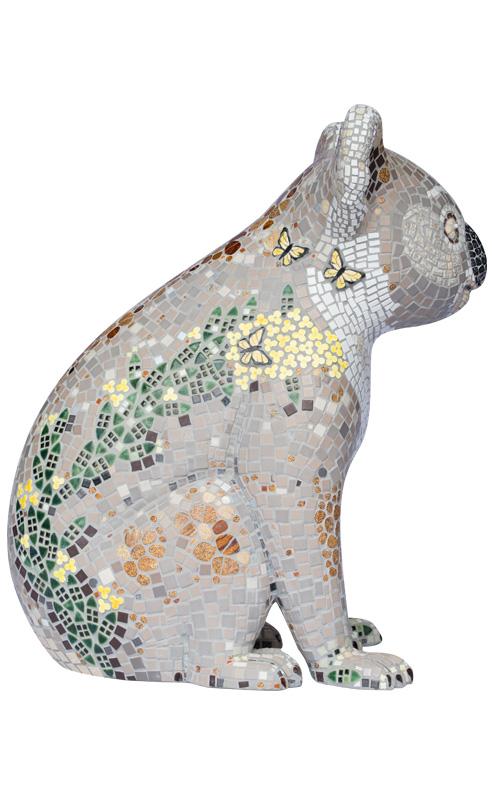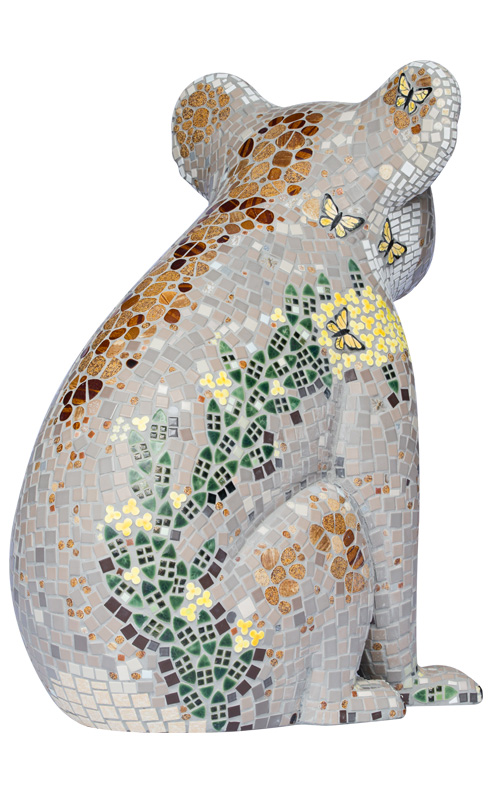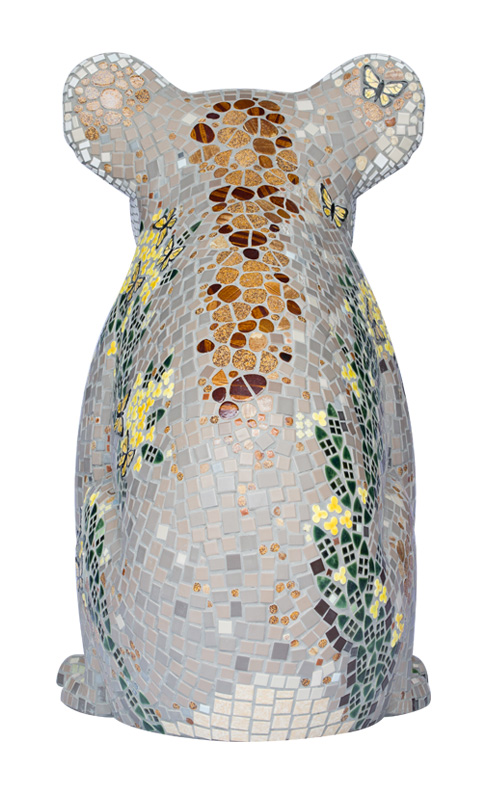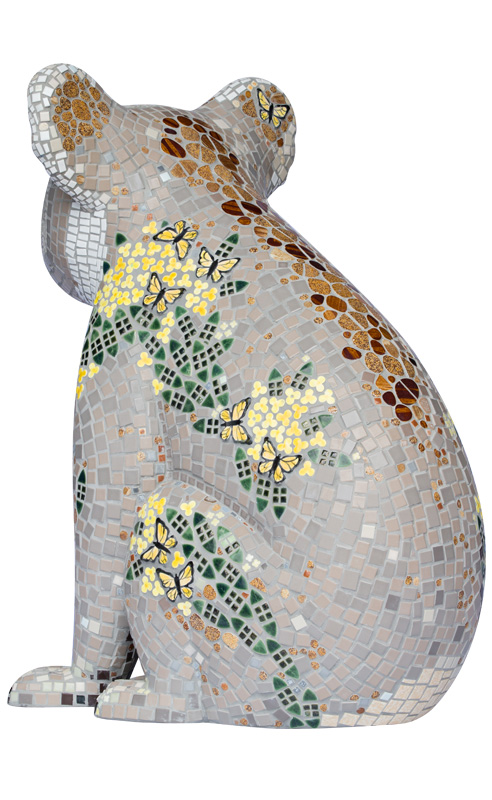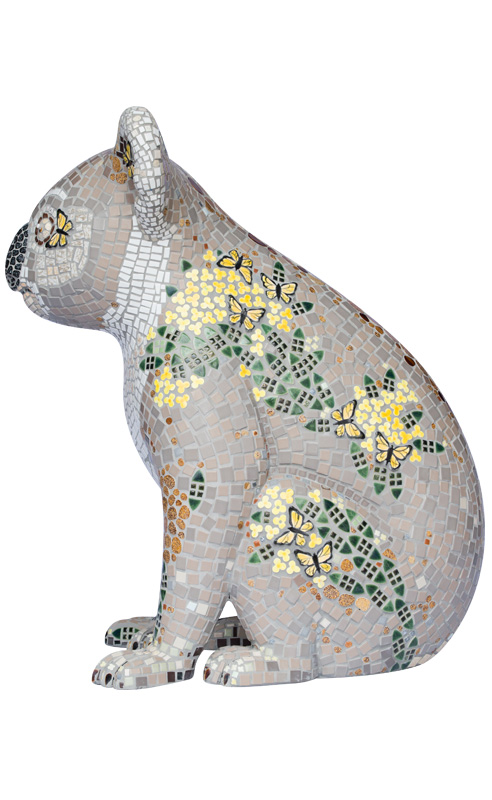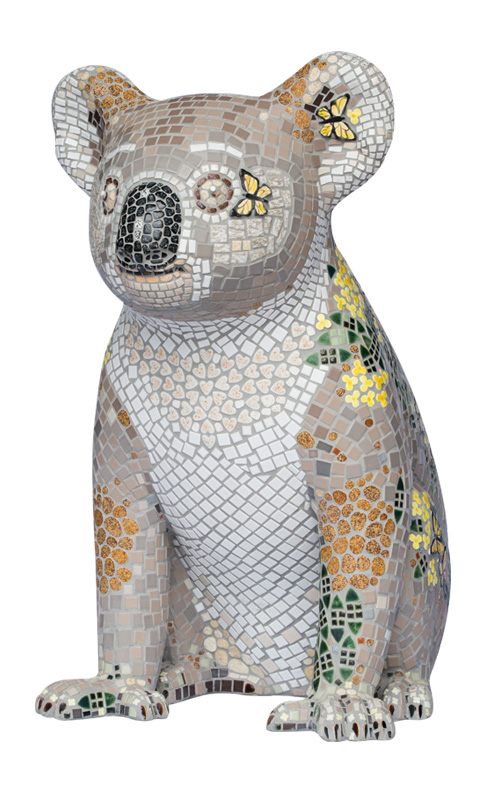 Artist : Patricia Philp
Sponsor: Pace Hiab Services
Location: Rotary Park, Stewart Street, Port Macquarie NSW 2444
Description / Inspiration
"Lumpa" will be mosaiced with antique and recently handmade mosaic tiles in the colours of her natural fur coat and the shapes and colours of the gum leaves she eats.
Artist Biography
Patricia is a local Port Macquarie School Art Teacher who delights in having Koalas regularly visit the trees near where she lives close to the CBD.

Patricia says: "Art is a wonderful way to bring awareness to all ages and cultural groups and it has been a great experience to take part in the Hello Koalas Sculpture Project. My mosaiced Koala 'Lumpa' is a compilation of several Koalas who have visited the trees and park where we live quite close to Port Macquarie town centre. Seeing Koalas visit the really busy area of town was a big surprise for me and when one visits I am always very concerned about their safety with the traffic. 50 Hello Koalas sculptures placed in the region will help remind people to be aware that they are definitely here, mobile and to keep an eye out for them."

Patricia's favourite art practice is mosaics so she decided to decorate her koala with ceramic tiles that she has been collecting. Patricia found that Port Macquarie Koalas can have quite different coloured fur to each other so she used many different types of tiles (including flowers and butterflies) she has made herself. As 'Lumpa' will also be out in the elements Patricia is hoping the tiles will protect the sculpture and give it a long and useful life.