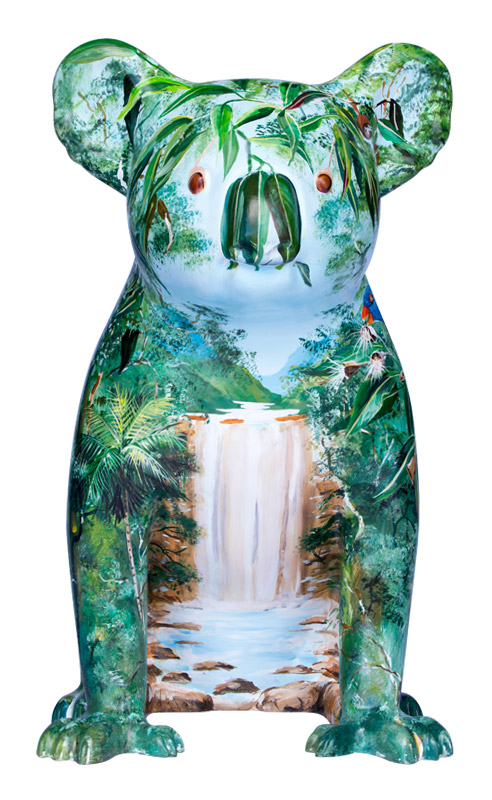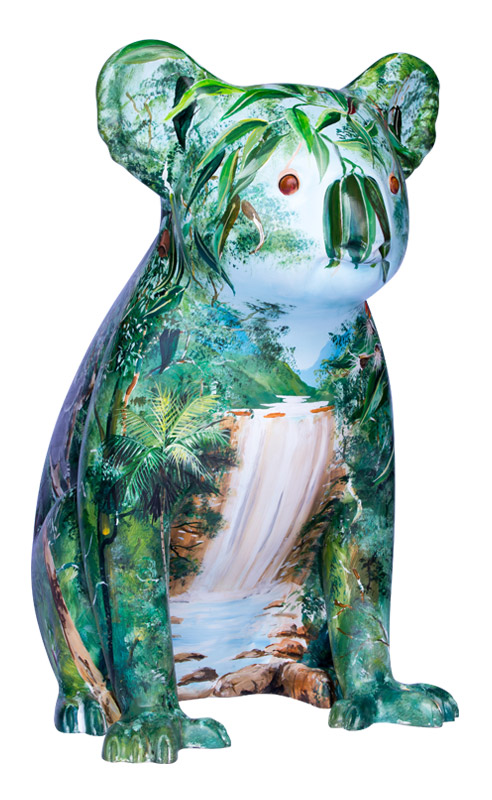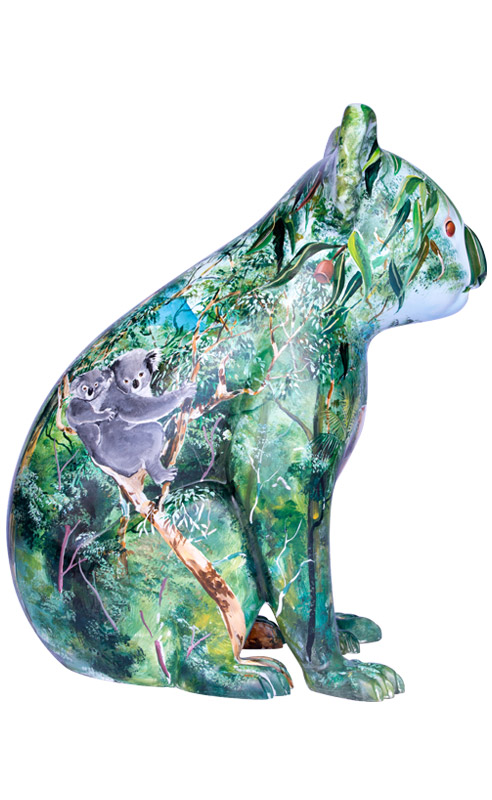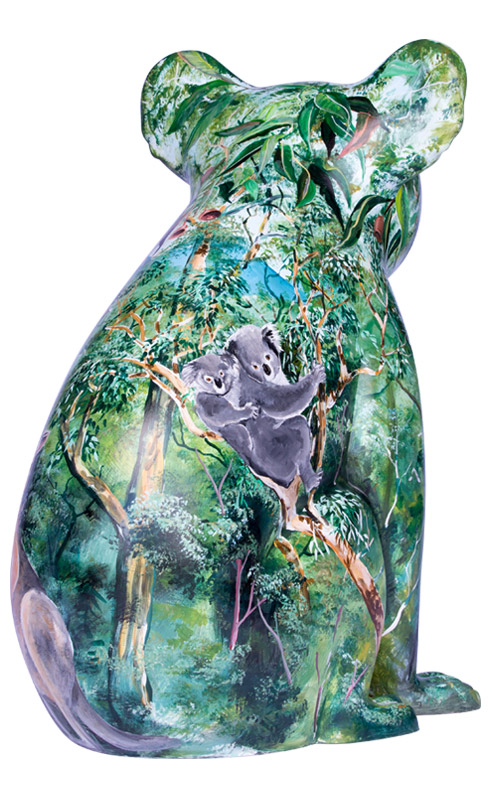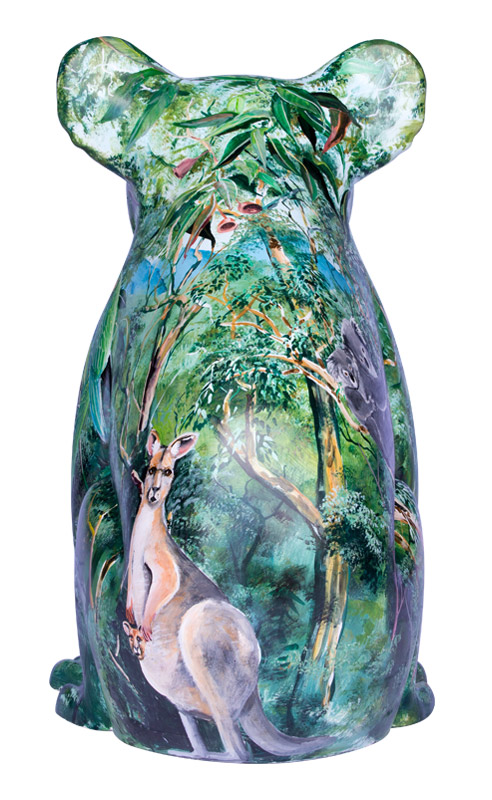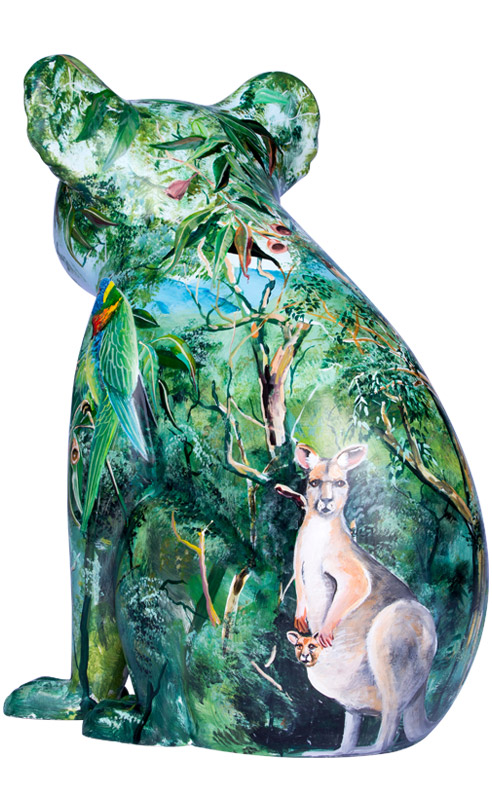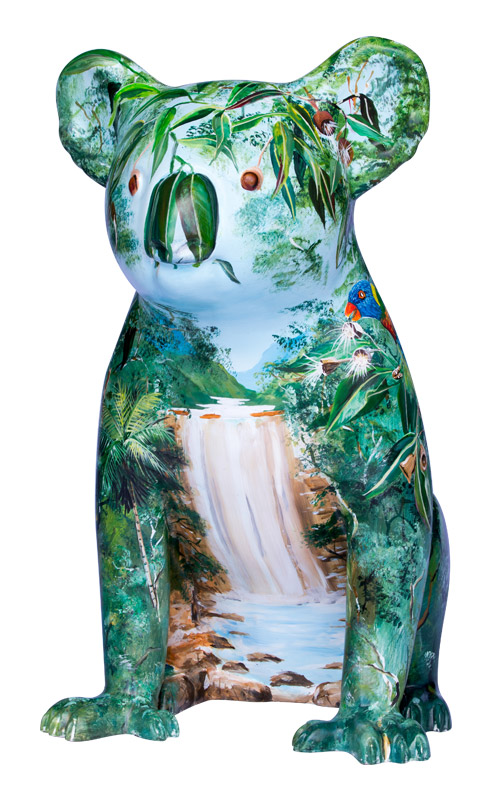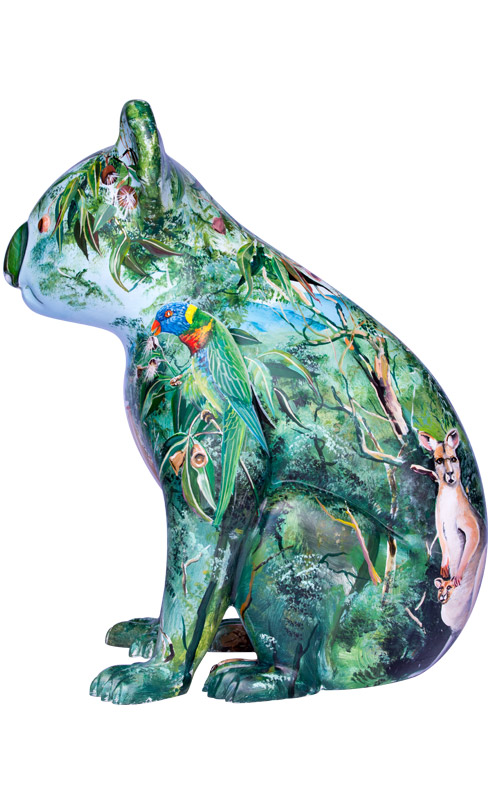 Artist : Bruce Whittaker
Sponsor: Koala Glass
Location: Koala Glass, 167 Maitland Road, Sandgate NSW 2304
Description / Inspiration
The Hello Koalas design, painted by Queensland artist Bruce Whittaker, reflects the Australian landscape and the animals that inhabit it with a beautiful waterfall.

According to the artist, when painting the sculpture he was conscious how important it was not to compromise the integrity of the koala image itself.

The Hello Koalas design was the result of 9 months of digital refinement to create a sculpture which is representative of the sub-species of koala found on the NSW North Coast. This koala is true blue!
Location Info
Koala Glass is on the main road leading into Newcastle and "Jimmy" sits outside the Koala Glass showroom on a special grassy patch prepared especially for him. Established in 1986, this longtime family business, Koala Glass has supported koala conservation for many years. Koala Glass replaces and repairs glass windows, glass doors, windscreens, glass shelves and glass shower screens in Newcastle and in the Hunter Valley. The office is open Monday to Friday, 8am to 4.30pm and offers a 24 / 7 emergency glass repairs service. Phone 02 4067 4961