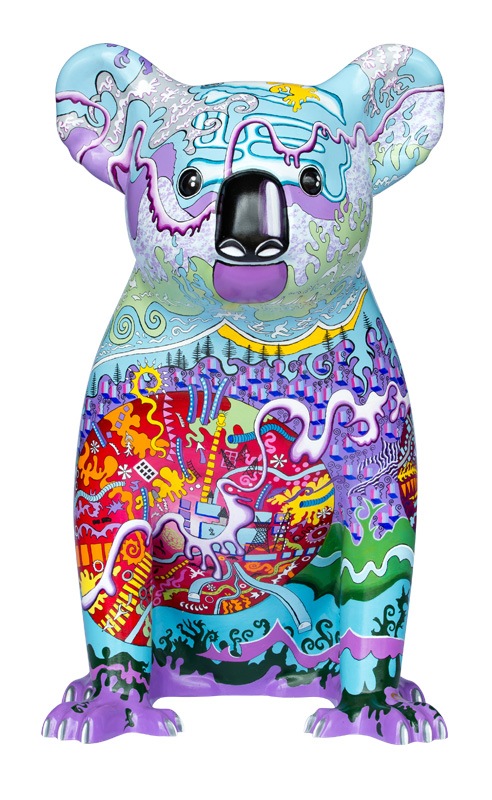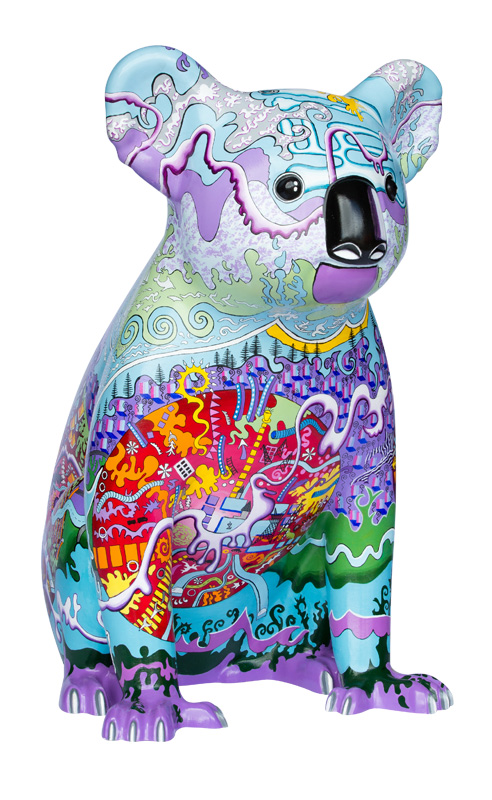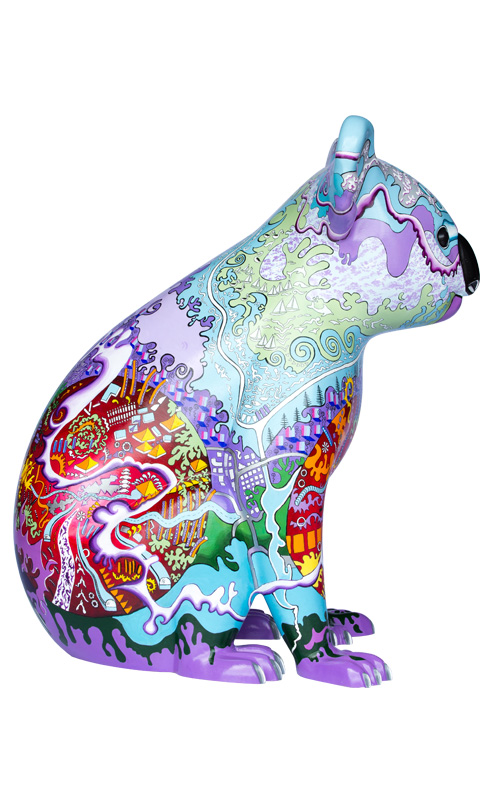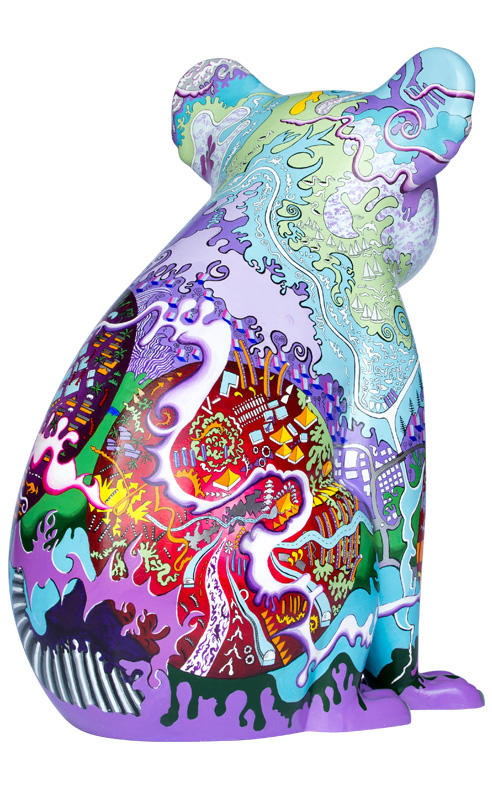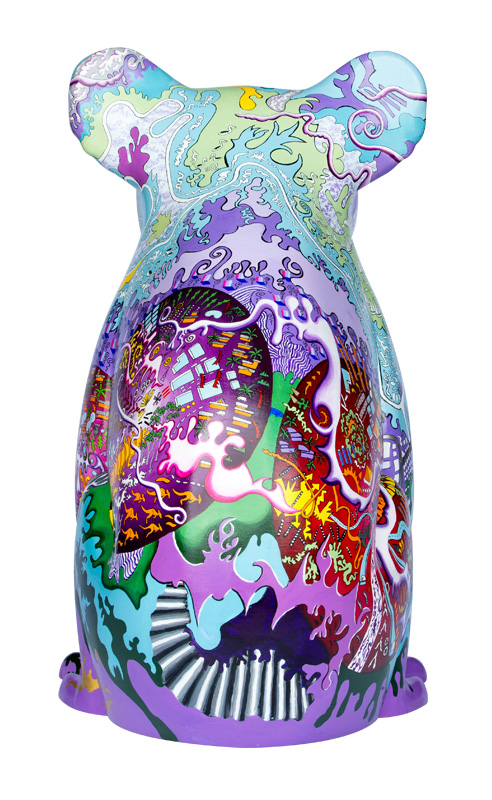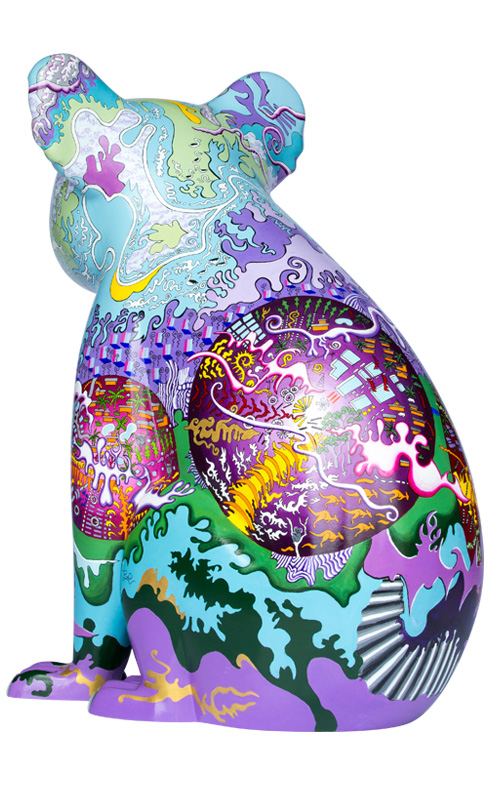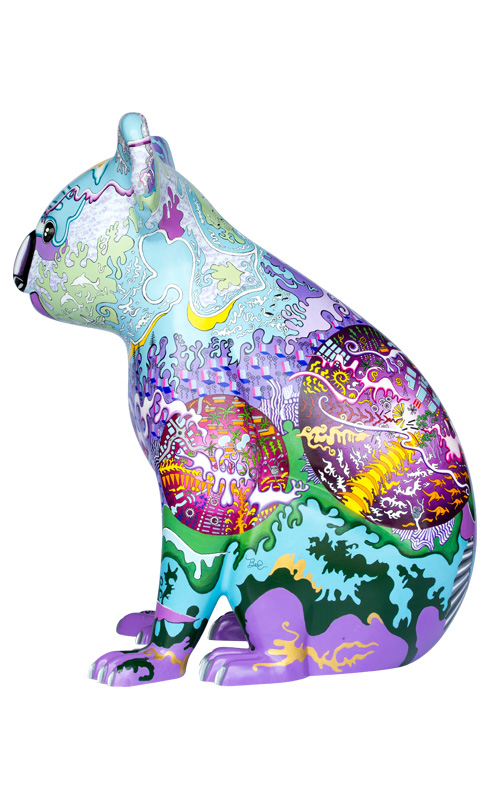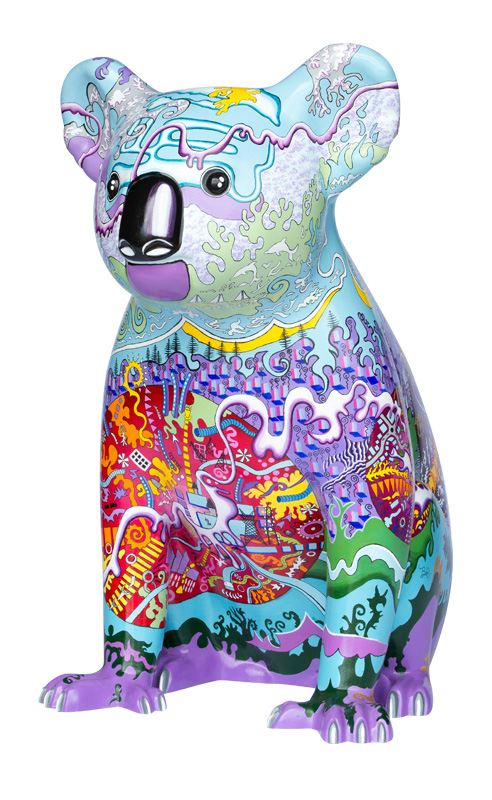 Artist : Beverley Coleman
Sponsor: Hello Koalas Sculpture Trail
Location: Hello Koalas Gift Shop, 16/10 Bellbowrie Street, Port Macquarie NSW 2444
Description / Inspiration
"Kirralee", designed by Beverly Coleman, is an abstract version of a map of Greater Port Macquarie and includes many motifs representing local trees, buildings, houses, swimming pools and people engaged in activities (surfing, swimming, sailing), with diverse waterways, ocean beaches and wildlife (kangaroos, koalas, pelicans, dolphins, birds).

This design is a vibrant and colourful representation of the diversity of life in Port Macquarie and the wide range of natural and cultural attractions available to the community and to visitors.

Kirralee is moving to a new location in the centre of Port Macquarie mid year and has an exciting new sponsor. More news shortly on facebook and this website.