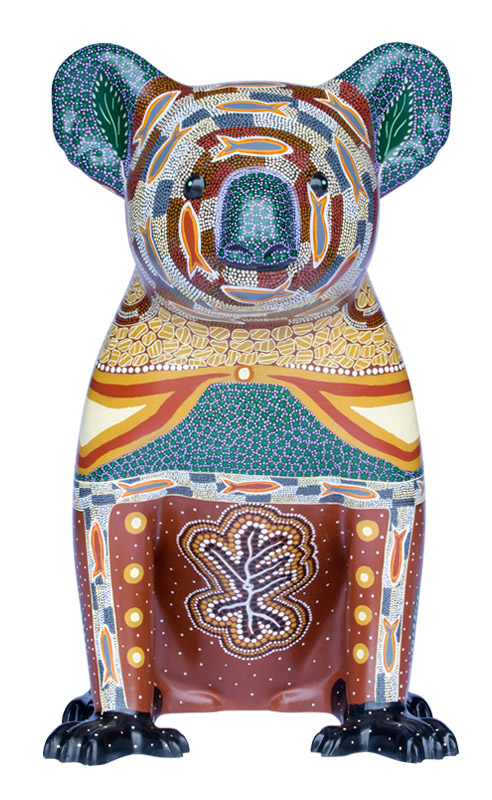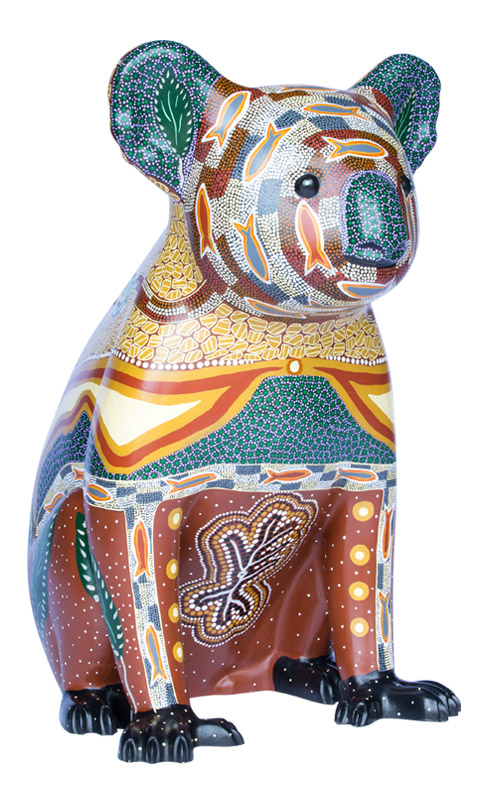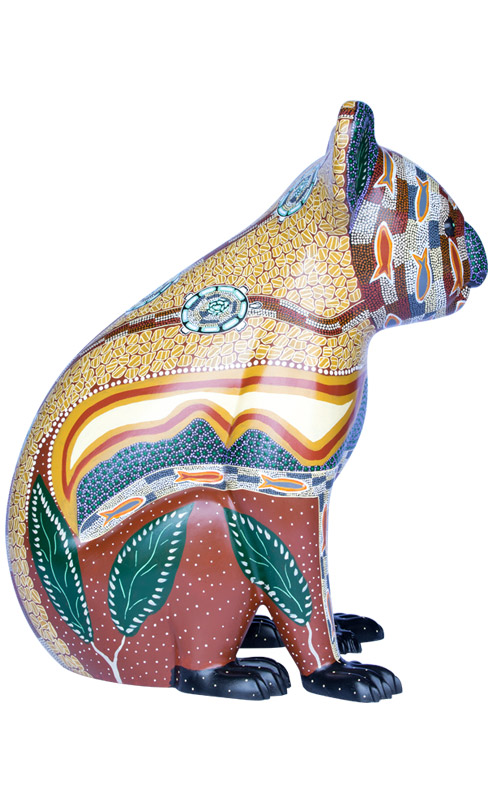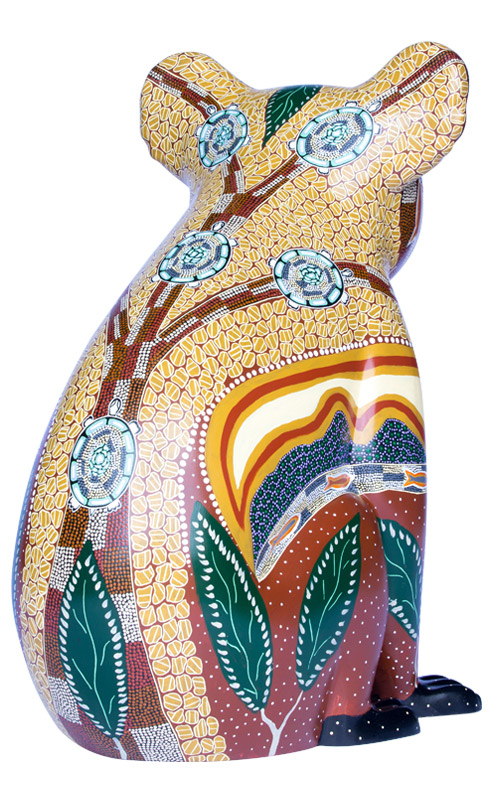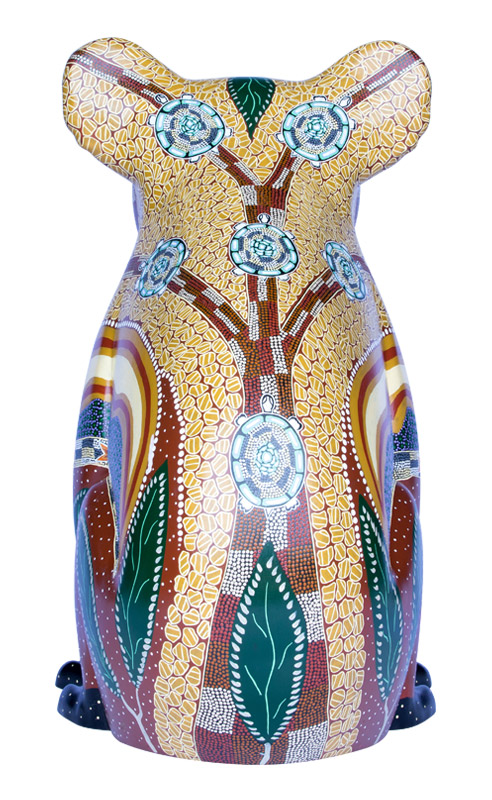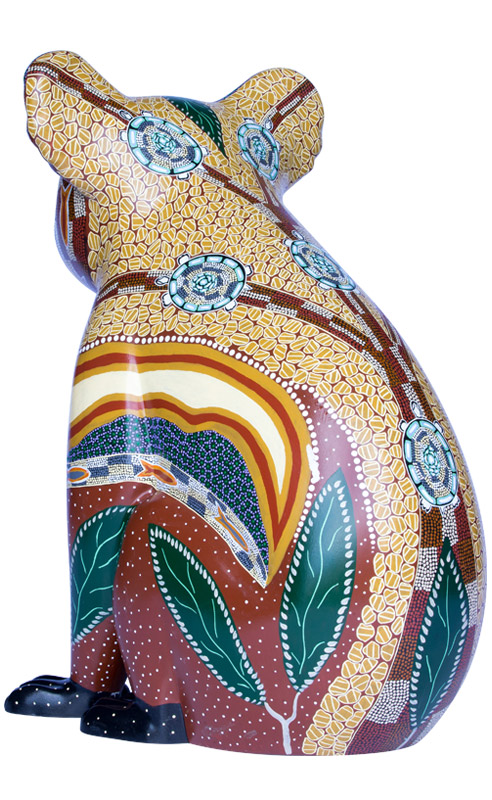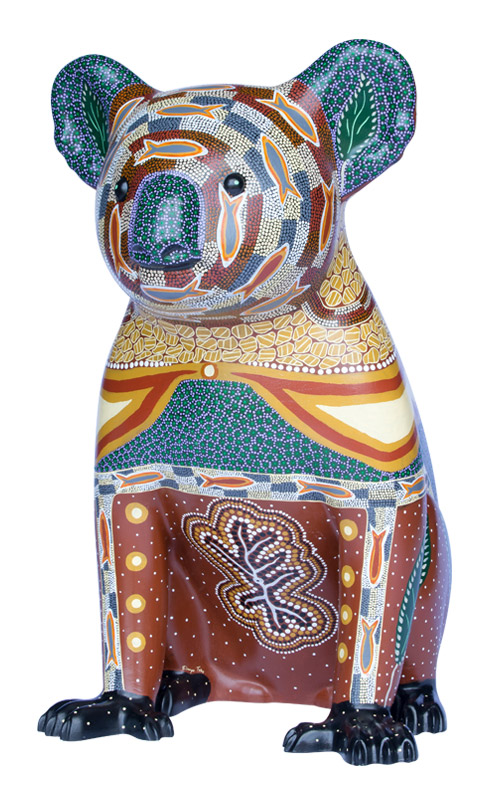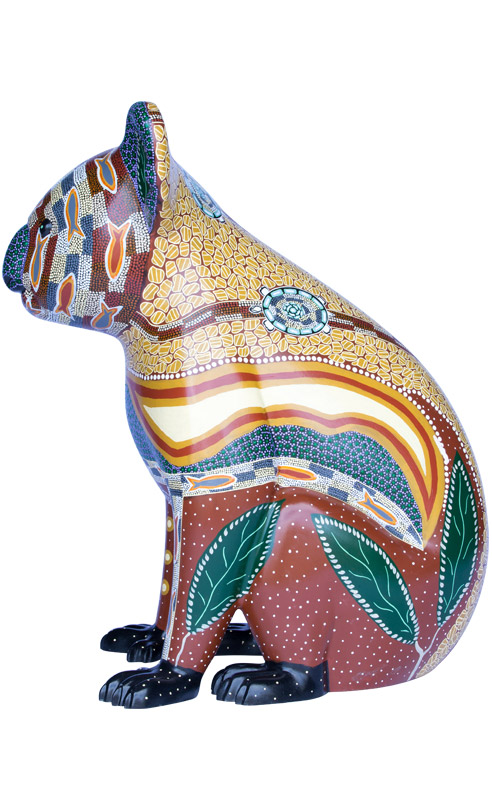 Artist : Elwyn Toby
Sponsor: Slim Dusty Centre
Location: 490 Macleay Valley Way, South Kempsey NSW 2440
Description / Inspiration
As we have been growing up through the generations there have been koala habitats in the Thunghutti area, also known as Nulla Nulla.

This Koala is all about Thunghutti area. On the front is Barralbarayi (Anderson's Mount Sugarloaf) the mountain that guards Thunghutti mission.

The large dots represent the homes at the mission.

The fish on Koala's face represent the pinkeye mullet (a freshwater fish) that we have been catching for many generations.

We have also had a lot of fun chasing and catching turtles and eating them as well.
The leaves are of great significance for the koalas.

Artist Biography
Elwyn is a descendant of the Thunghutti tribe of Bellbrook. He has lived on the mission all his life. Elwyn's art practice has been within him since a child from having watched his uncles' paint. He has been developing his works more seriously over the past 5 years out of a desire to share his history and culture of the land with his people.

As a child Elwyn's father and uncles taught him the art of survival through fishing. He has many fond memories of spending days by the Macleay River and Nulla Nulla Creek. They would head down to the river in the morning, catch fish, cook them on the fire and not return home until dark.

It is now Elwyn's time to share these skills with his family, not only in showing them how to fish but by recording this into artworks. For Elwyn it is all interconnected. He says: "By looking after the land, the land rewards us by providing fish and bush tucker".

COLLECTIONS
Wollotuka University – Newcastle
Local, interstate and international collections Seven Day Adventist School, Kempsey Gladstone Primary School, Gladstone Bellbrook Primary school, Bellbrook
Durri Aboriginal Corporation Medical Service