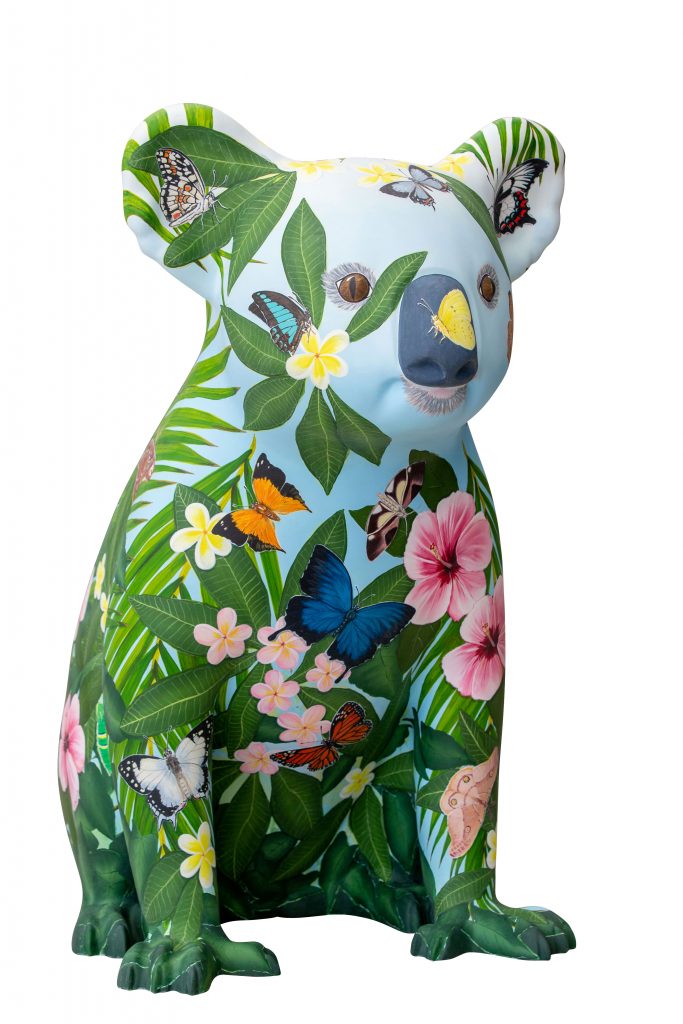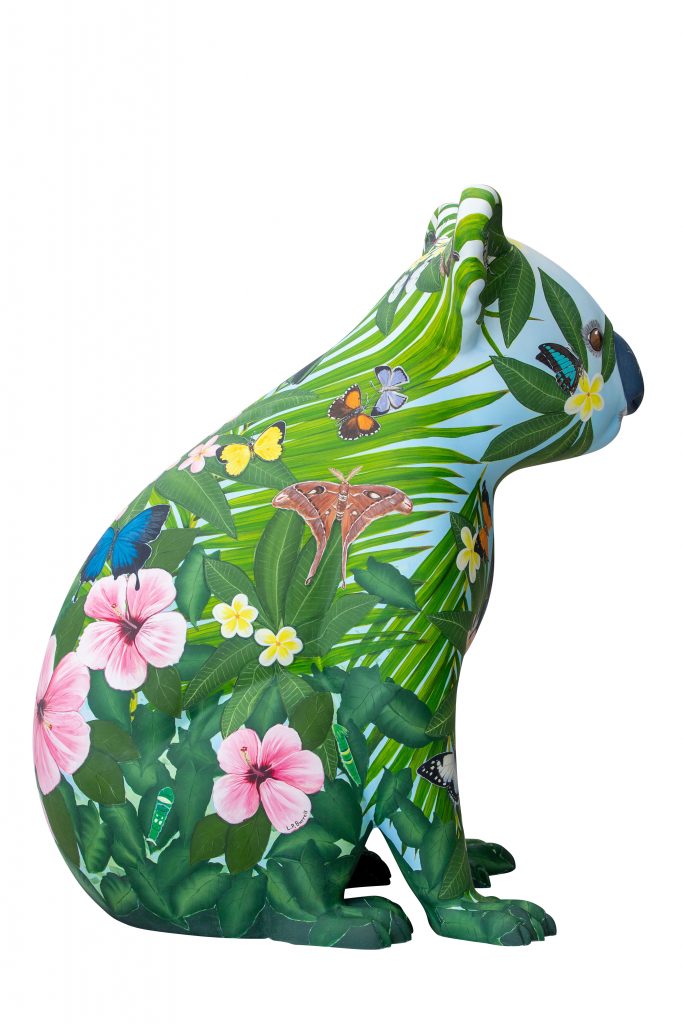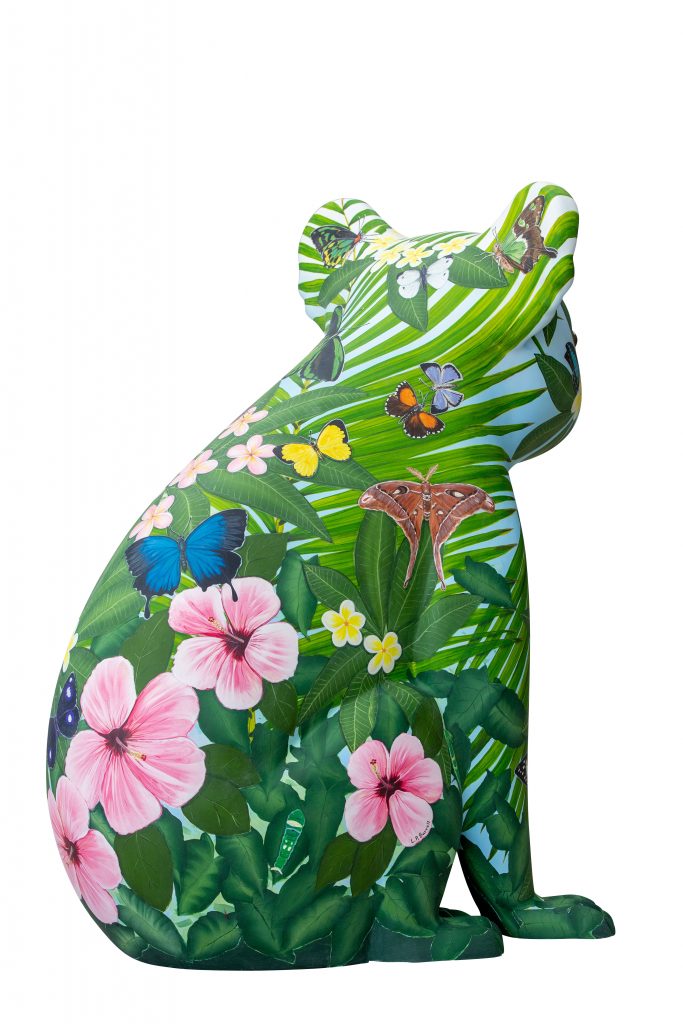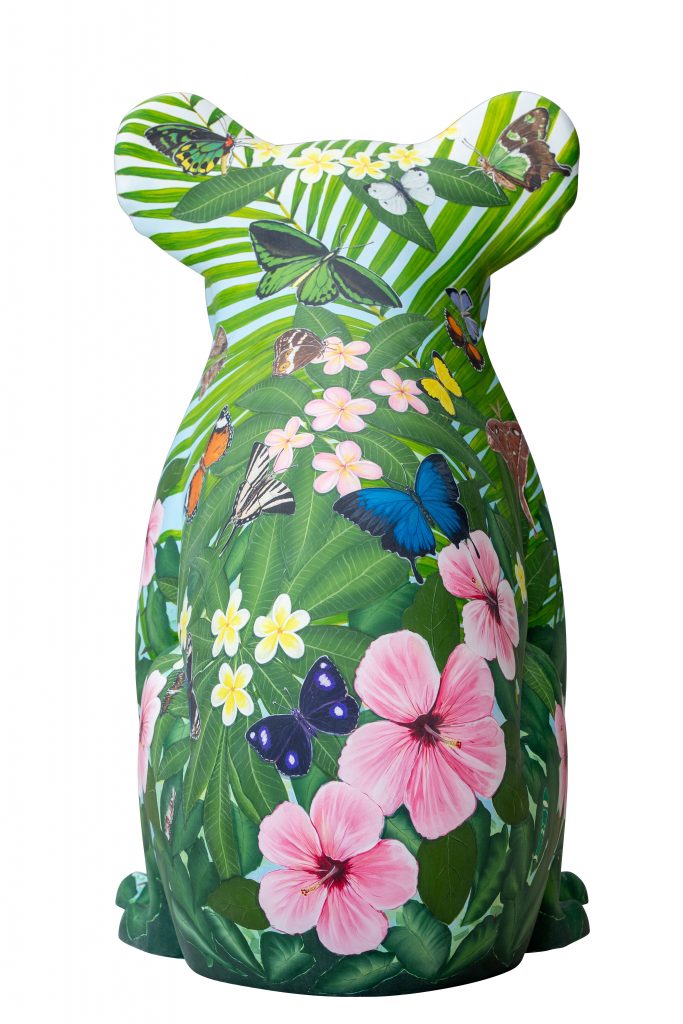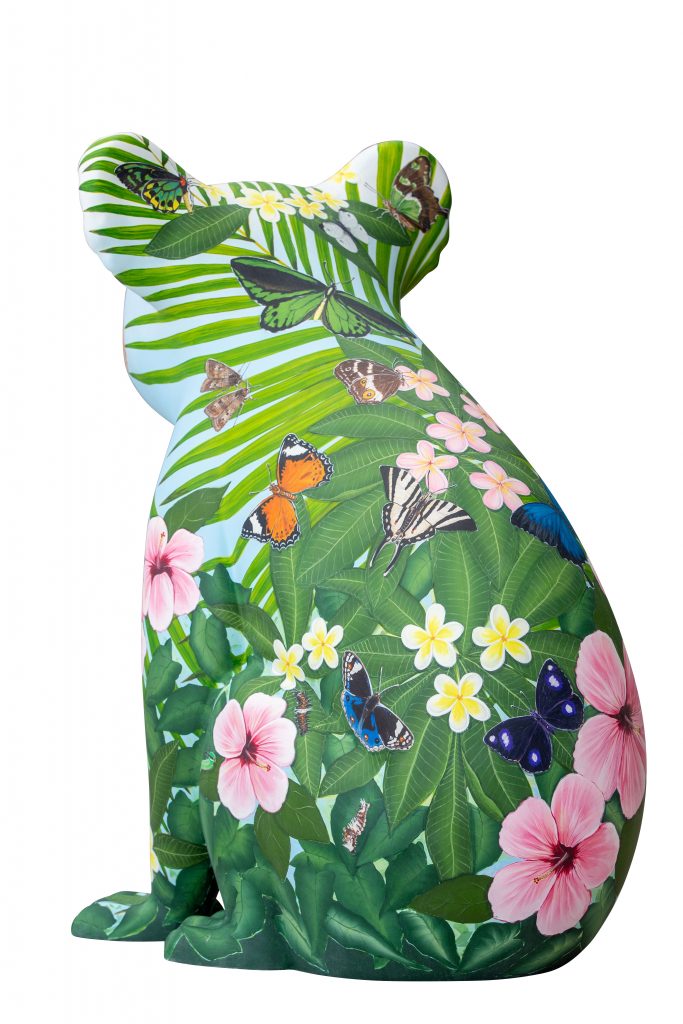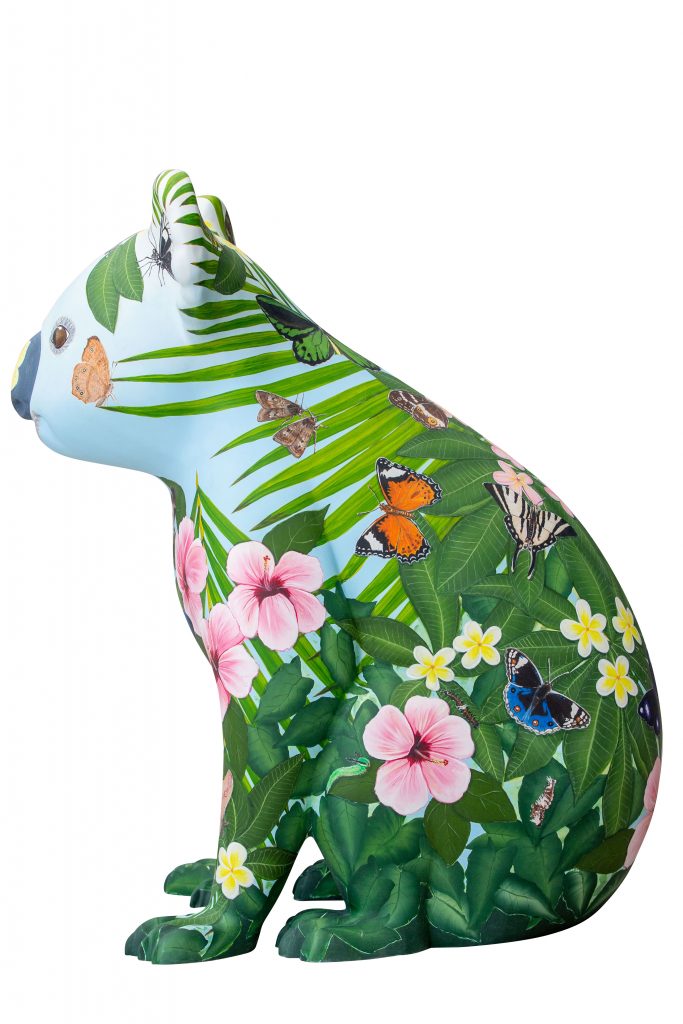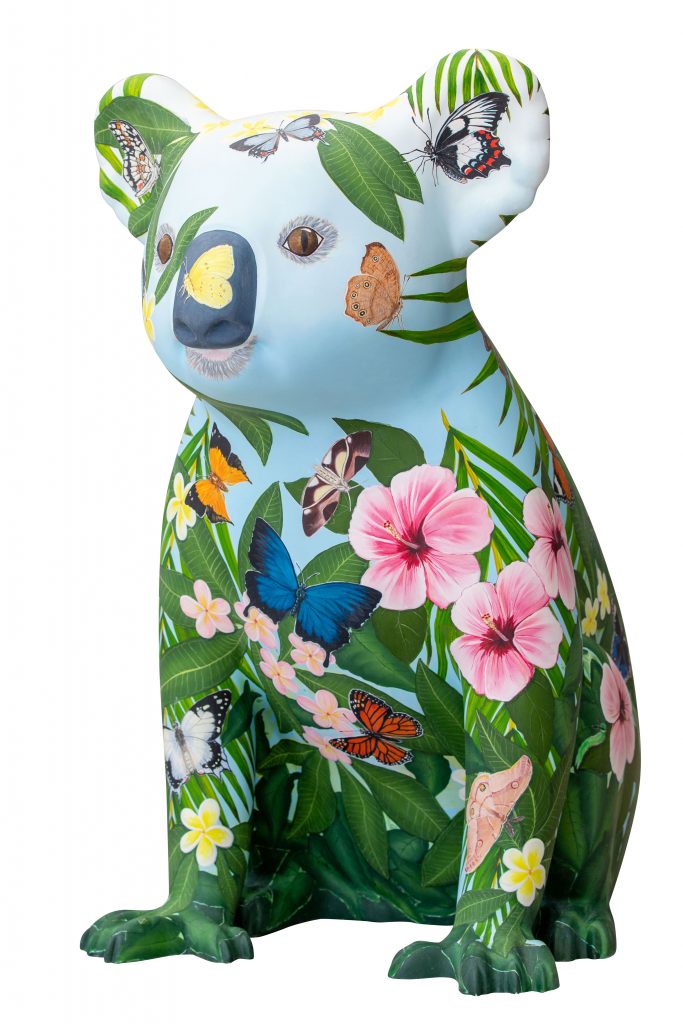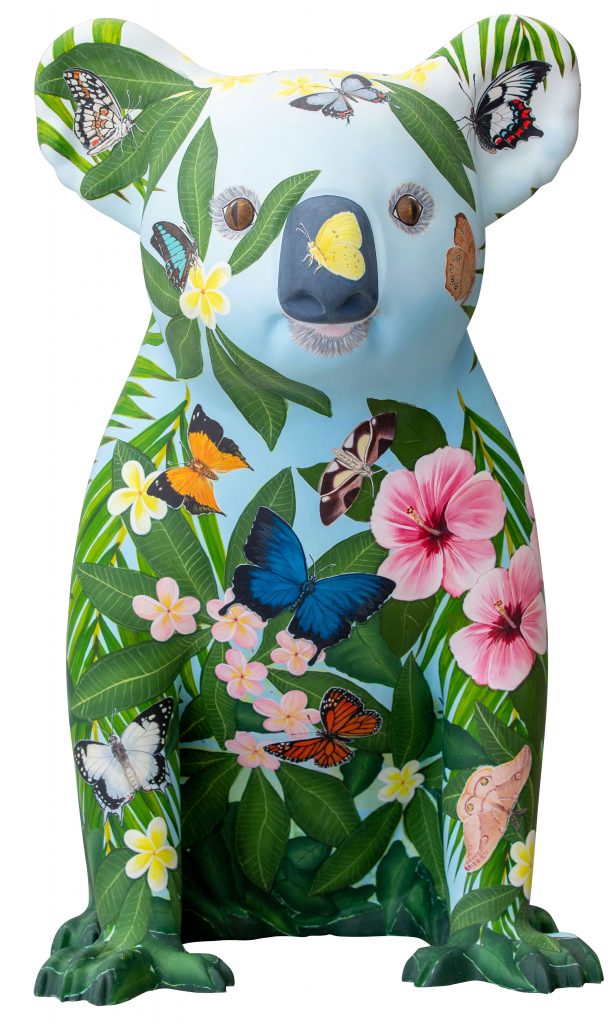 Artist : Lisa P Burrell
Sponsor: Hello Koalas Sculpture Trail Travelling Exhibitions
Location: Hello Koalas Gift Shop, 16/10 Bellbowrie Street, Port Macquarie NSW 2444 - when not on tour
Description / Inspiration
Butterflies, with their vividly coloured wings and fluttering flight pattern, lend a special touch of beauty to nature. Importantly, they help flowers pollinate, eat weedy plants and provide a food source for other animals.

There are about 17,500 species of butterflies in the world. Butterflies and moths are the only groups of insects that have scales covering their wings.

Flying Fife is a treasure trove and home to 23 butterflies, 5 moths and 5 caterpillars found in Australia.
Artist Biography
Lisa Burrel is an artist living on the Mid North Coast NSW since 2001.

Working in a wonderful childcare centre helping create artful minds for the future. Painting wall murals and encouraging a colourful world.

Always either drawing, painting or making something. I am inspired by the natural beauty of the little things in life, the joy of children and the wonder of nature.

Recently a ceramic artist making highly detailed and carved decorative work both functional and sculptural. With a focus on Native Australian Flora.

With recent work going to homes in New South Wales, Queensland, Victoria and Western Australia.


Location Info
Flying Fife resides at the Hello Koalas Gift Shop.