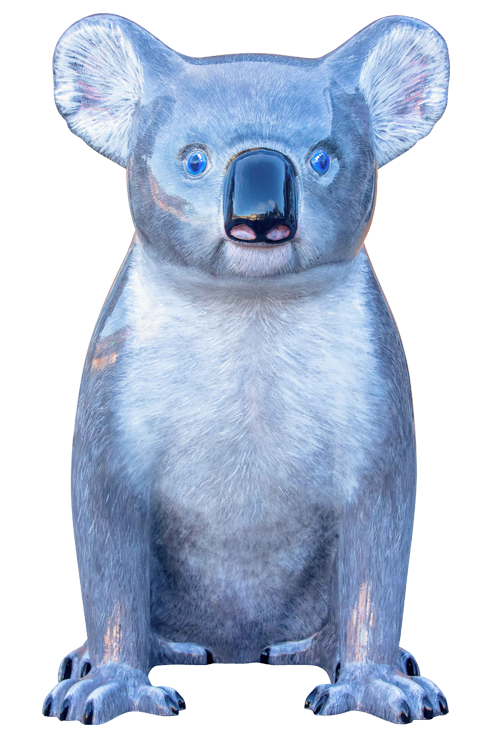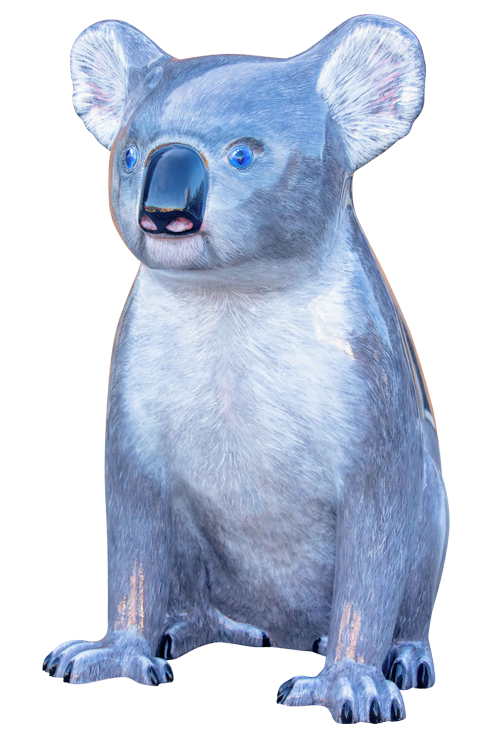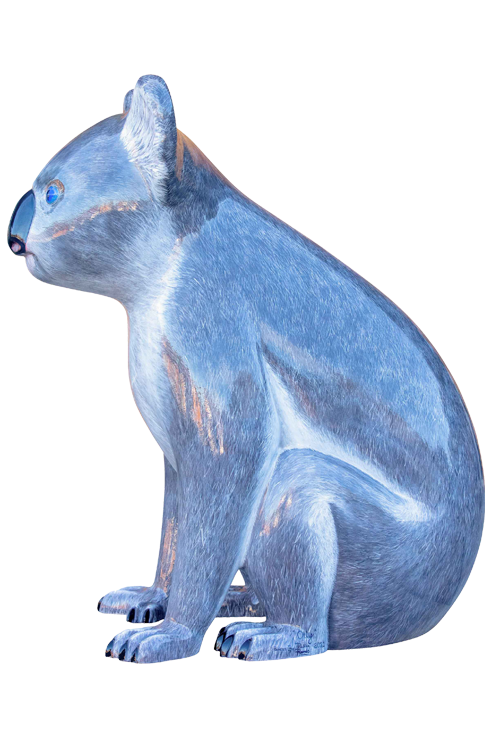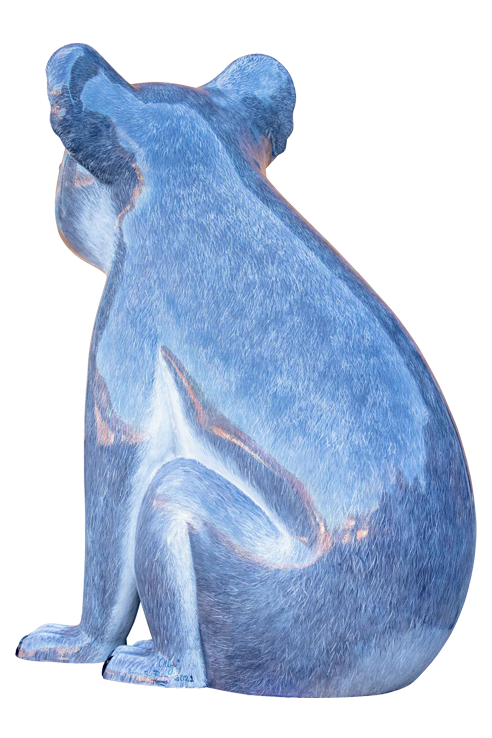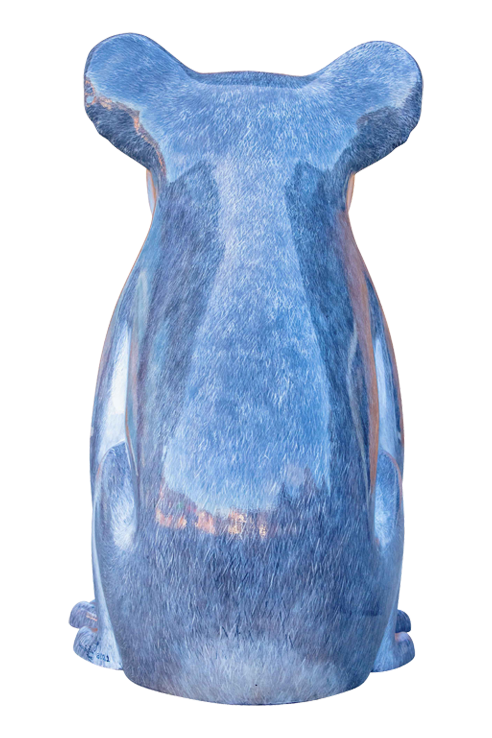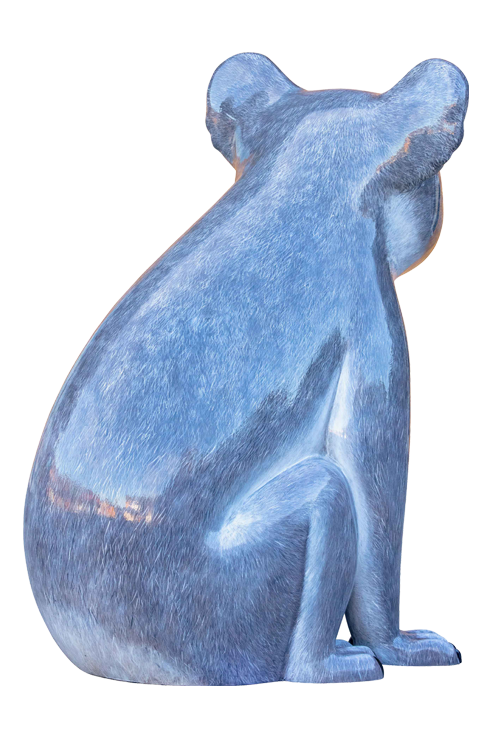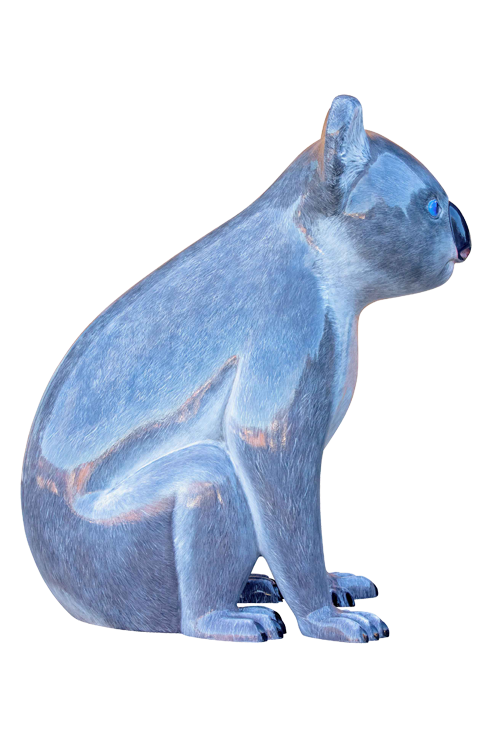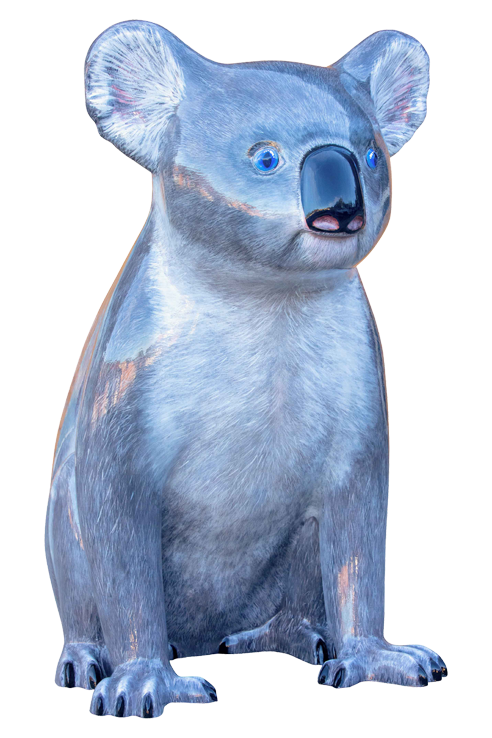 Artist : Pauline Roods
Sponsor: Hello Koalas Sculpture Trail
Location: Hello Koalas Gift Shop, Bellbowrie Park Business Centre, Shop 16, 10 Bellbowrie Street, Port Macquarie
Description / Inspiration
Olly is a very important Hello Koalas sculpture as he is the 80th sculpture we have created since the Hello Koalas Sculpture Trail was established in 2014. His bright blue eyes are an important feature as koalas generally don't have blue eyes. And this is a wild koala design - Olly is proud of his beautiful coat of fur and he has the most engaging whimsical smile. Olly is named after two little boys who have a special place in the Hello Koalas family!

Artist Biography
Pauline Roods is one of the leading artists on the Hello Koalas Sculpture Trail. Her designs include "Mack the Surf Lifesaver" at McDonalds, Settlement City; "Forest" at Port Macquarie Museum and "Woody" at Sealy Lookout in the Orara East State Forest in Coffs Harbour; "Dr Stu Dent" at the UNSW Medicine Rural Clinical School on Highfields Circuit near the Port Macquarie Base Hospital and "Koalasaurus-MAX" at the Hello Koalas Gift Shop.

Pauline's paintings of local marine life are highly prized and can be seen at the Hastings Valley Fine Art Gallery and "Shelly" featuring marine life found off Shelly Beach is loving her home at SeaSalt Cafe and Restaurant on the Port Macquarie Marina. Fish and chips outdoors by the boats moored nearby, with a chilled glass of wine, is a wonderfully relaxing experience for all the family.
Location Info
Olly is located at the Hello Koalas Gift Shop but he often travels to other locations to catch up with his Hello Koalas friends. Follow Hello Koalas on facebook and instagram to find out Olly's whereabouts. When you visit Olly at the Hello Koalas Gift Shop, call into Cassera's for the best coffee and pastries directly opposite and drop in to say hello to our amazing Aleisa Byfield, a ceramicist of great skill. Aleisa's studio is at Unit 13 and is a wonderful place for creative Christmas shopping. You can also collect a jar of home made honey from Aleisa's beehives!