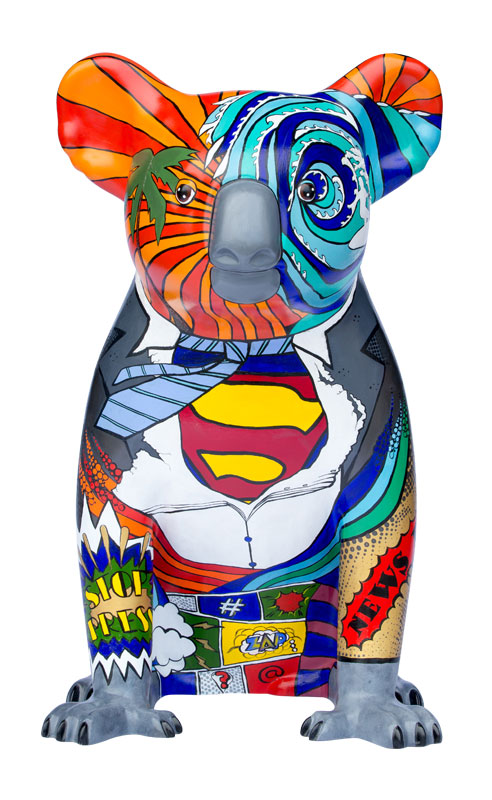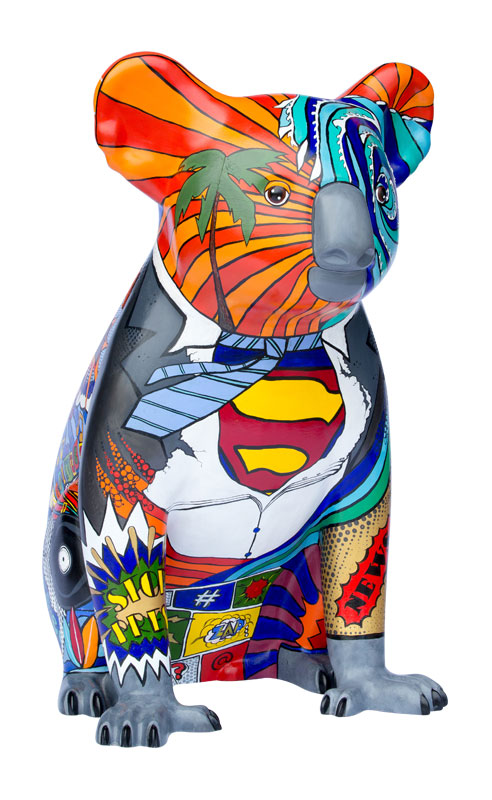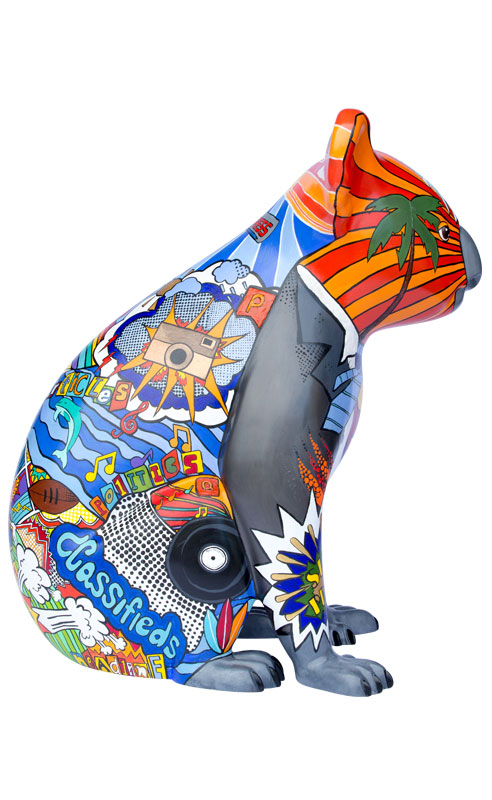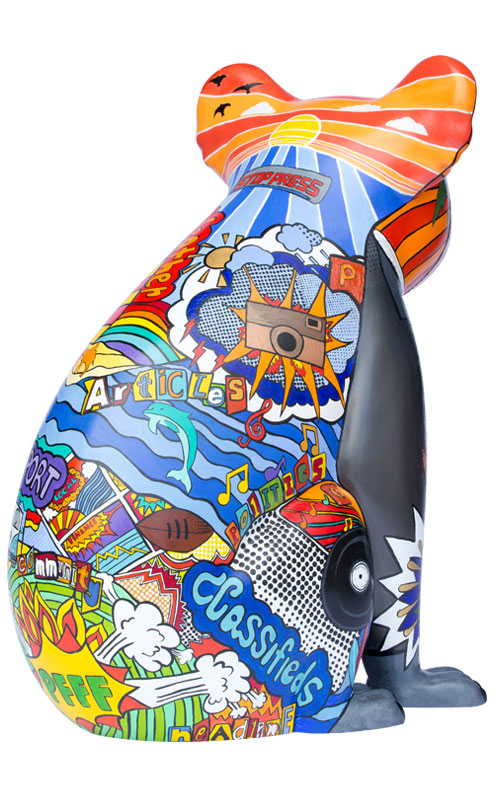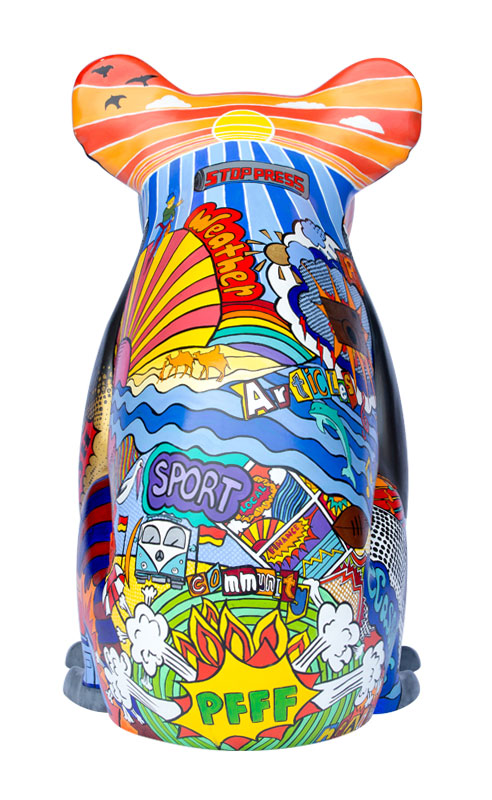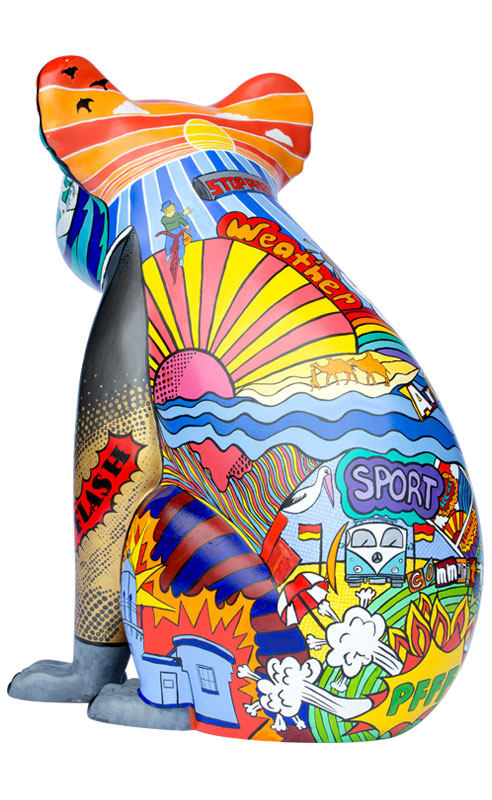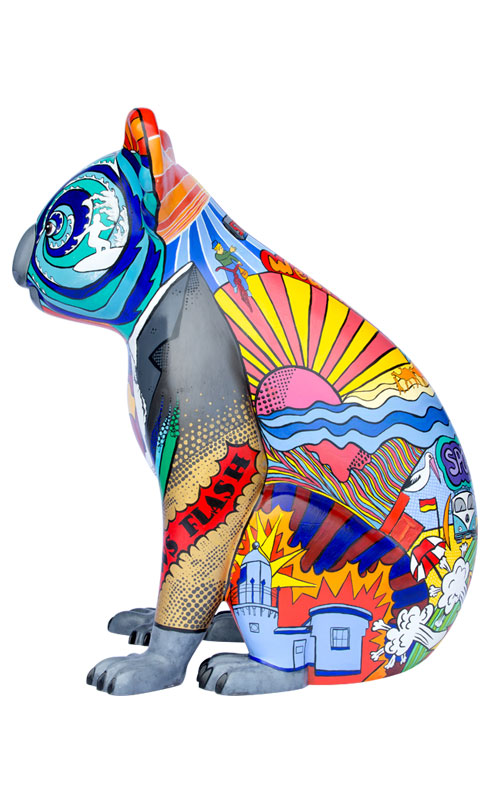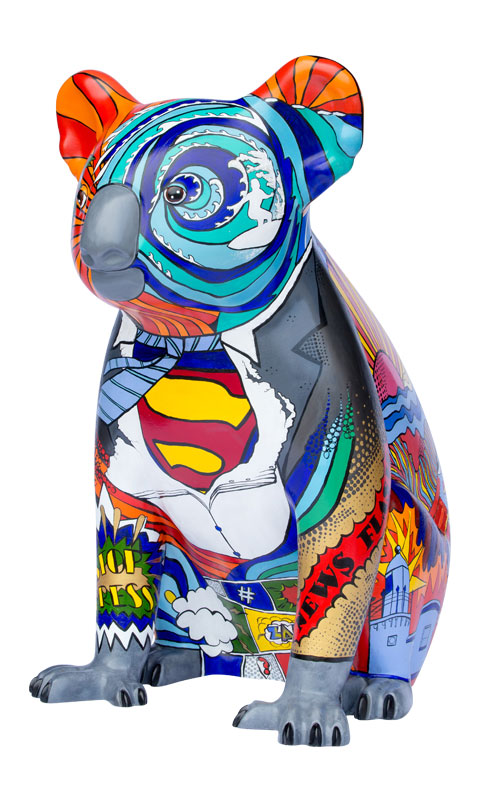 Artist : Rebekah Brown
Sponsor: Port Macquarie News
Location: Scoop is standing tall near the playground of the Australian Botanic Garden, Mt Annan, Campbelltown from 1 to 30 April 2021.
Description / Inspiration
This design, named Scoop, is a Pop art styled koala representing Port Macquarie and the surrounding areas. It depicts the culture of the area represented by the oceans, rivers, music, art and the vibrant colours used.