Wollemia, The Vital Scientist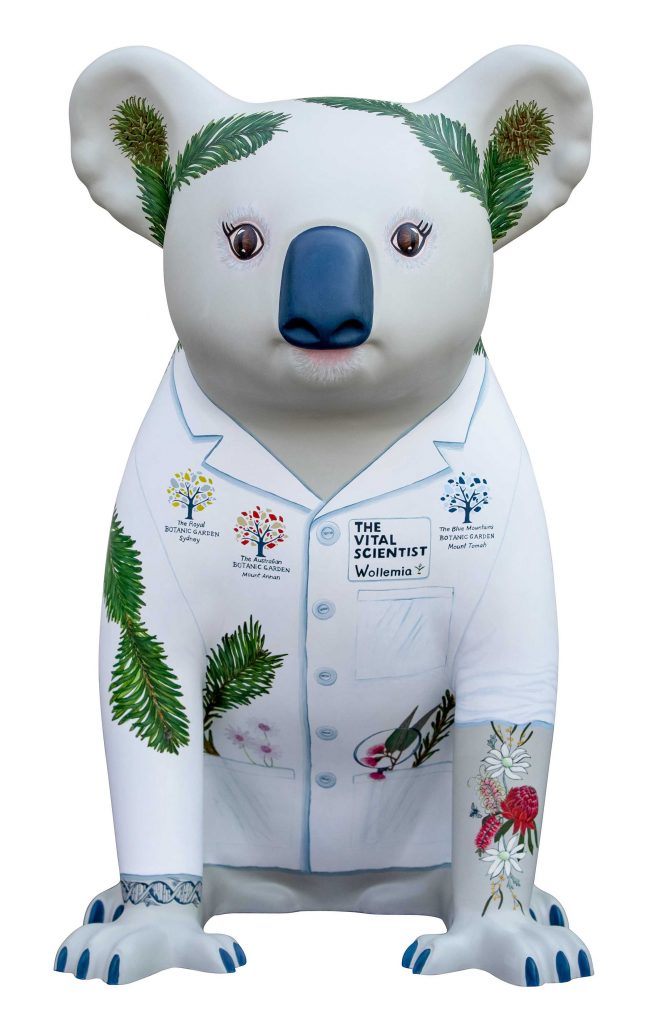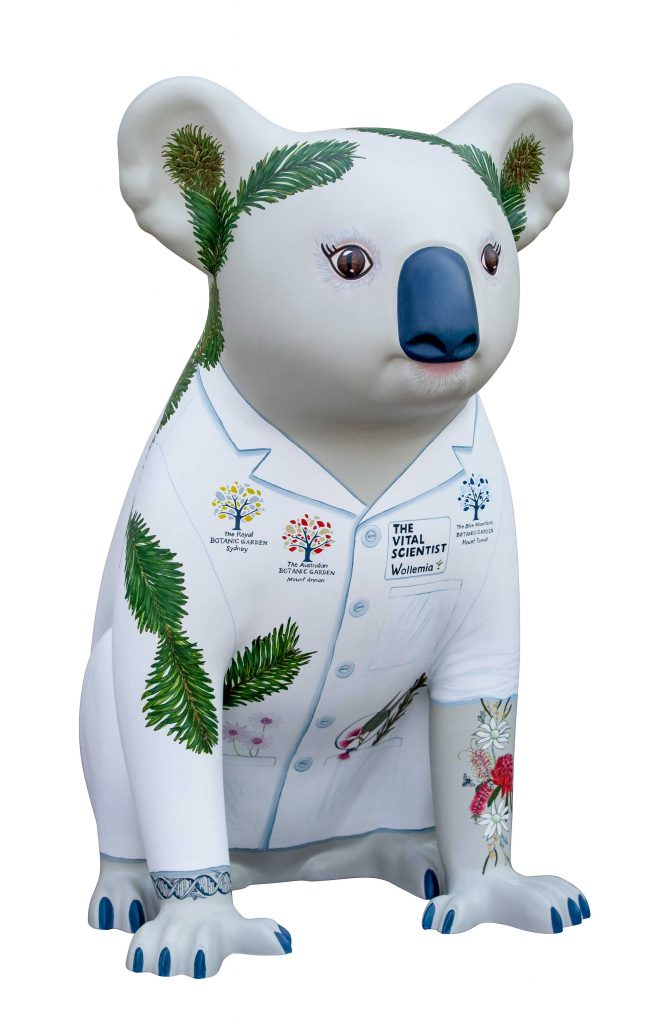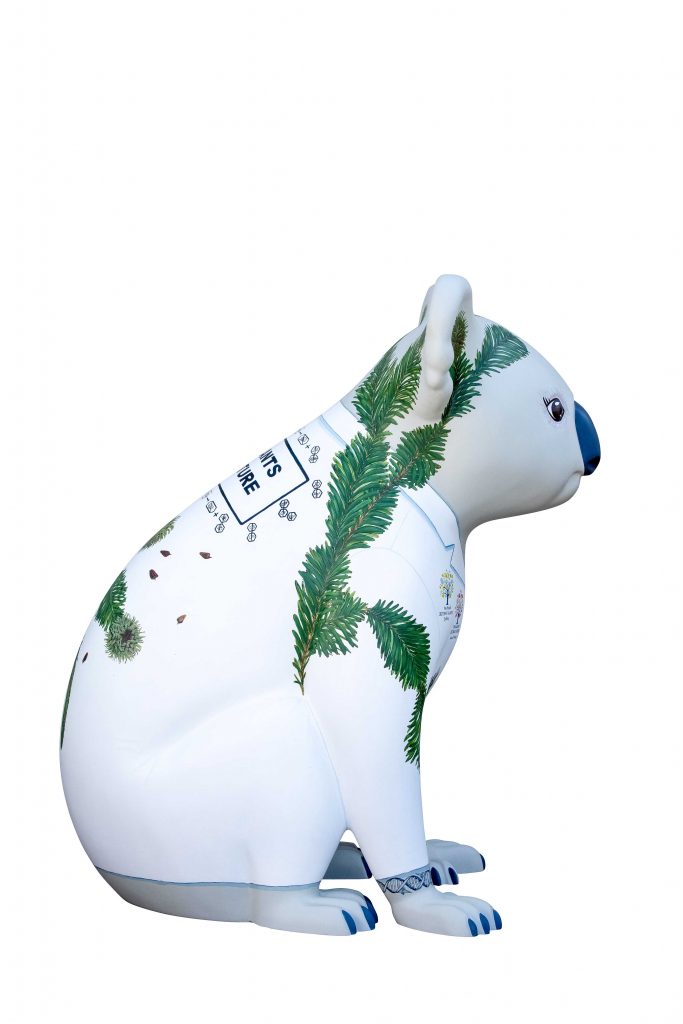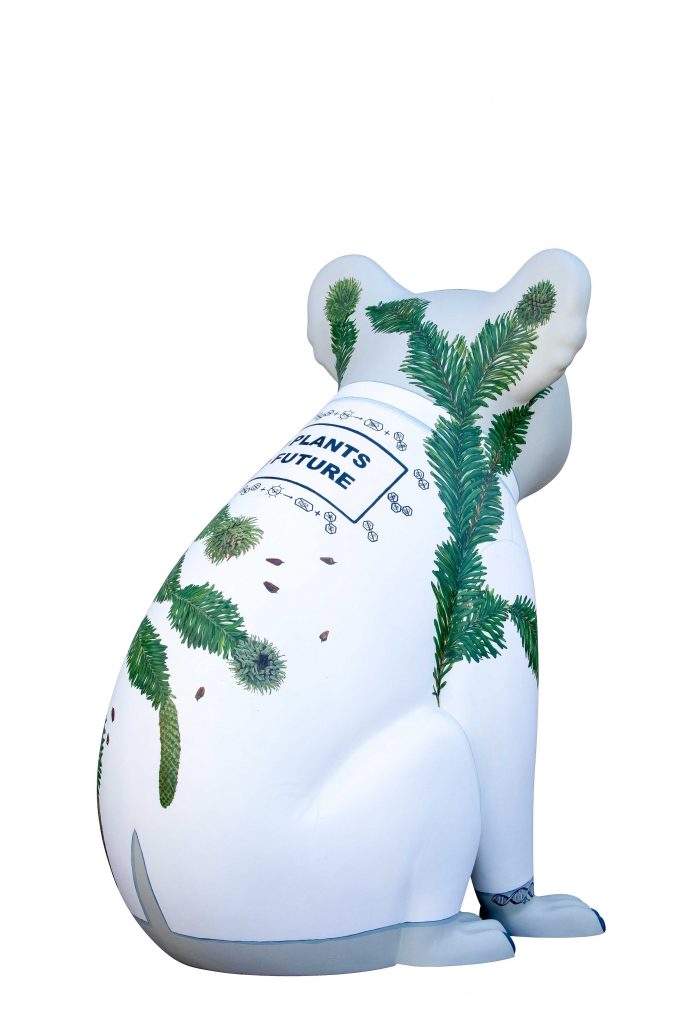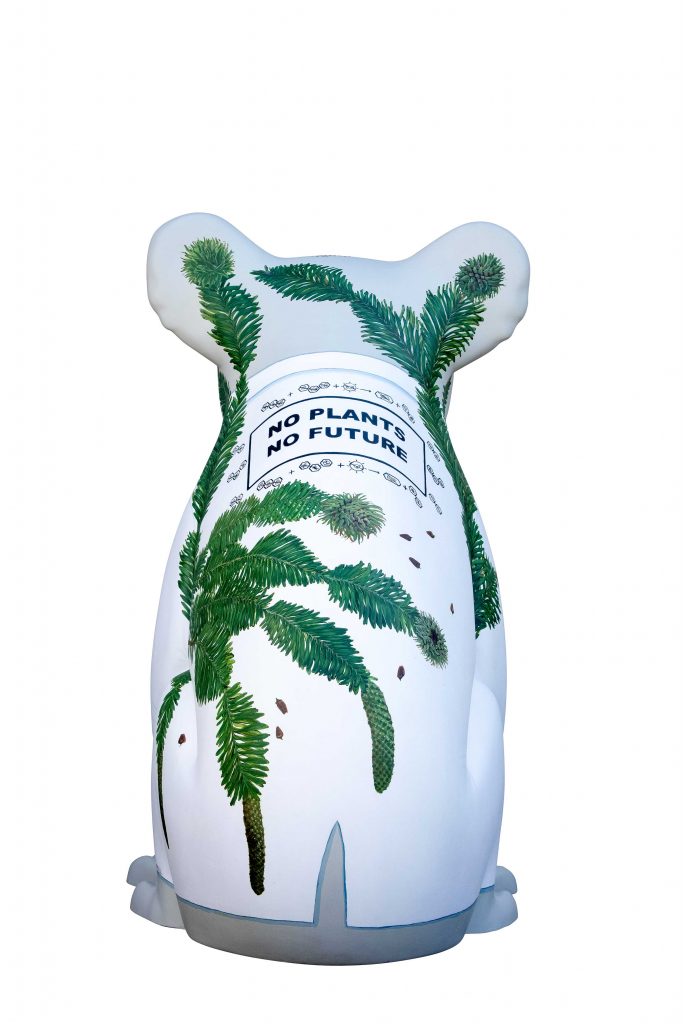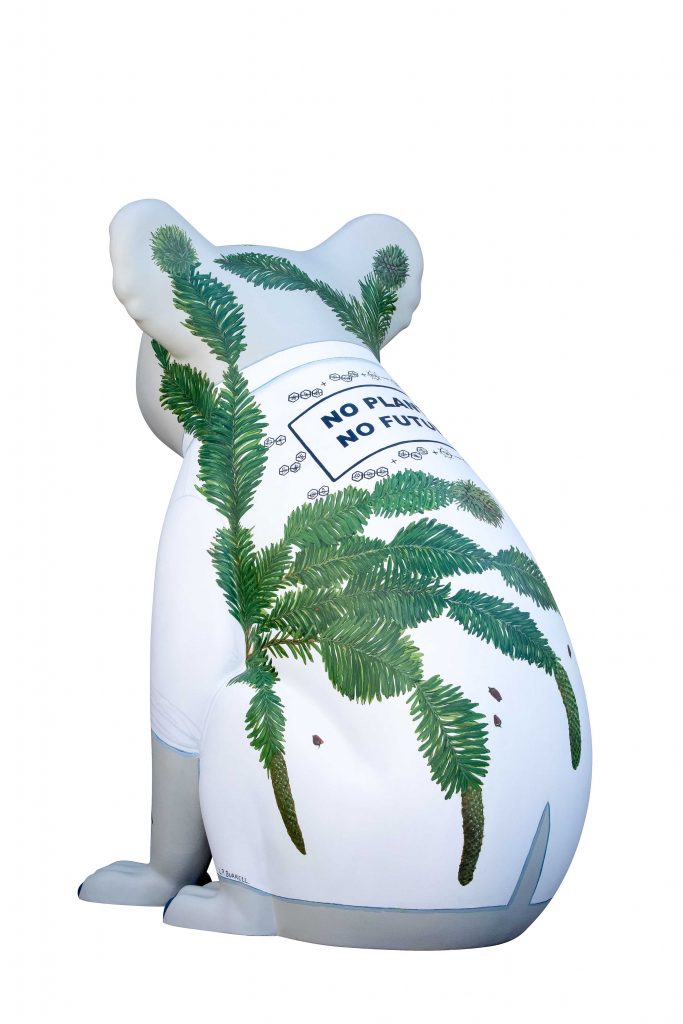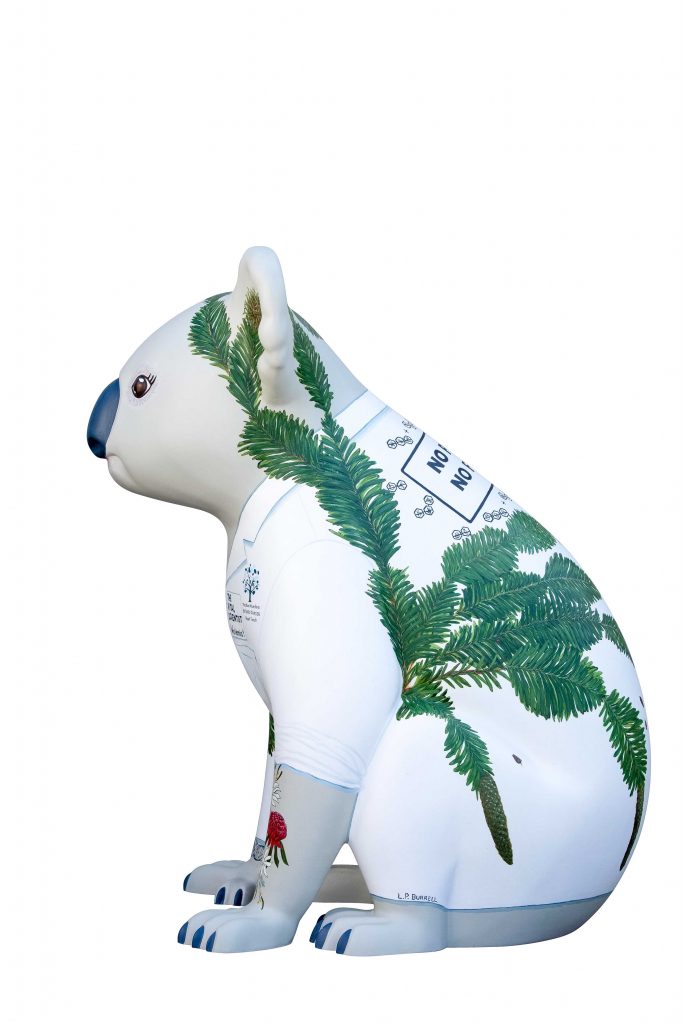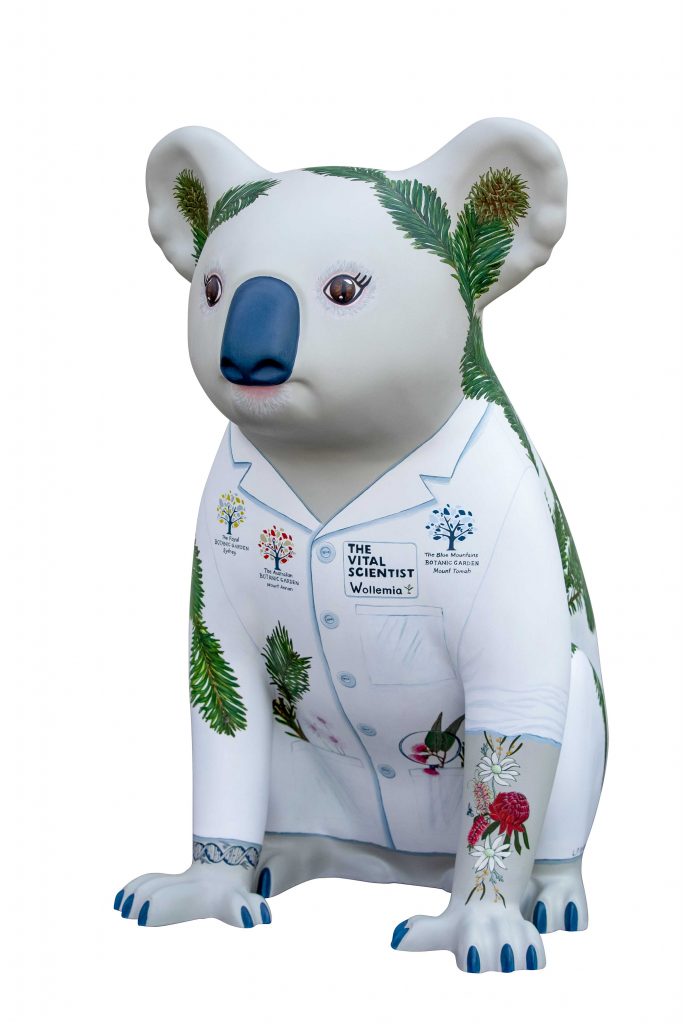 Artist : Lisa Burrell
Location: Hello Koalas Sculpture Gallery and Gift Shop, Unit 16, 10 Bellbowrie Street, Port Macquarie
Description / Inspiration
More than just a great place to visit, the Royal Botanic Garden Sydney and Australian National Botanic Garden are living labs. Through the focus on world leading scientific research the Gardens are helping to deliver real solutions to some of the world's most critical environmental and biodiversity issues, so vital to the quality of life for generations to come. This includes their research work on the Wollemi Pine (Wollemia nobilis). Wollemia the Vital Scientist celebrates this important environmental work and commemorates the discovery of the Wollemi Pine in 1994. Keep an eye out for the
Wollemi Pines growing in the Garden. What can you do to help our Vital Science work?
Log on rbgsyd.nsw.gov.au/shareandprotect and find out.
Wollemia has been painted to feature the Wollemi Pine and represent the modern day "Vital Science" aspect of the Botanic Garden. She carries her main focus of research with her. Tucked under her arms are branches of the Wollemi Pine. It is one of the world's oldest and rarest trees. Wollemi nobilis was only discovered to be in existence in 1994 by David Noble. Extensive research including genetic study is made by our scientists to ensure the survival of this living dinosaur. The branches show the Wollemi Pine's unusual male and female cones that grow on the one tree.
A Wildflower tattoo and a DNA strand tattoo are a nod to the importance of the science and research involved with the Garden.
On Wollemia's back surrounding her super important message of NO PLANTS NO FUTURE, are symbolic equations for photosynthesis and symbols for water and oxygen. These highlight many plant based items that would not exist without plants.
Wollemia wears a lab coat with the badges of The Royal Botanic Garden Sydney, The Australian Botanic Garden Mount Annan, The Blue Mountains Botanic Garden Mount Tomah.
Other Australian native plants found on Wollemia include :
Waratah
Flannel Flower
Grevillea
Bottlebrush
Wattle
Pink Flannel Flower
Red Iron Bark Eucalyptus.

There are also some creatures to find. They are :
A native stingless bee
A garden jumping spider
A lady bird beetle.



Artist Biography
Artist living on the Mid North Coast NSW since 2001.

Working in a wonderful childcare centre helping create artful minds for the future. Painting wall murals and encouraging a colourful world.

Always either drawing, painting or making something. I am inspired by the natural beauty of the little things in life, the joy of children and the wonder of nature.

Recently a ceramic artist making highly detailed and carved decorative work both functional and sculptural. With a focus on Native Australian Flora.

With recent work going to homes in New South Wales, Queensland, Victoria and Western Australia.