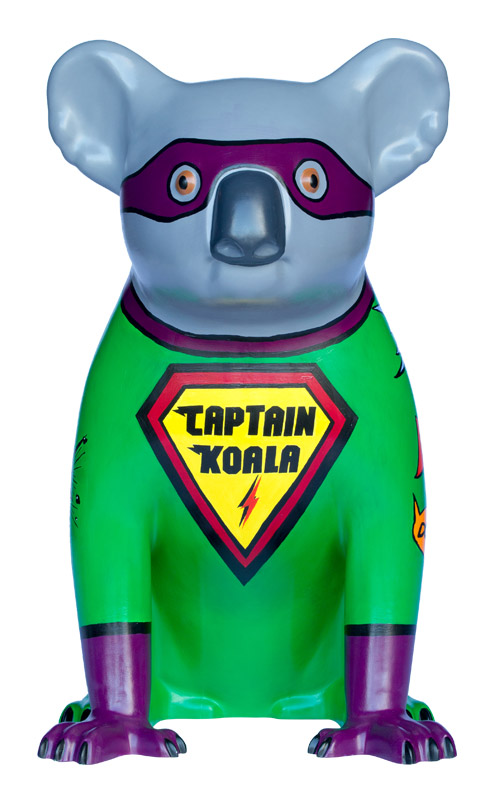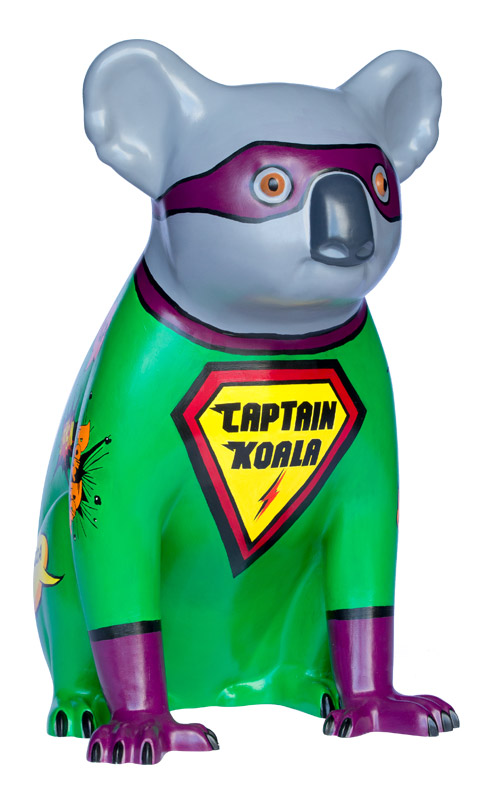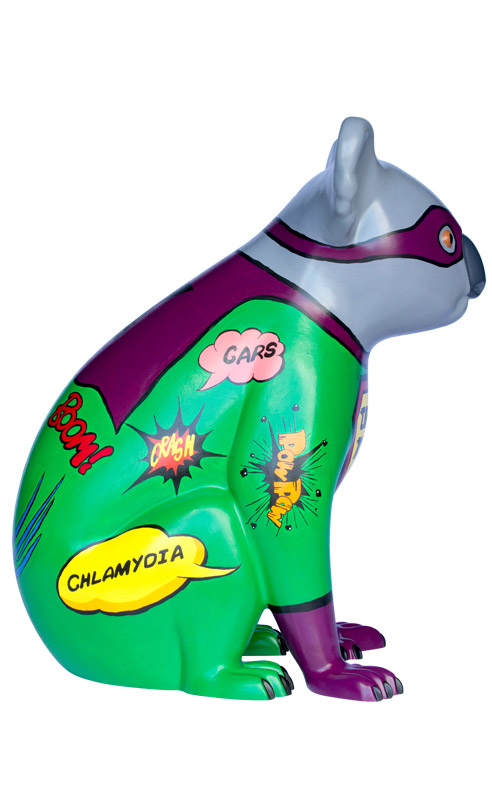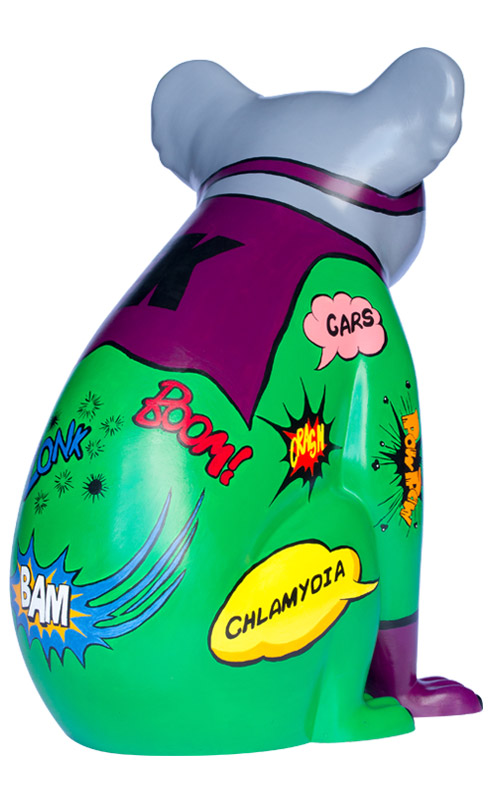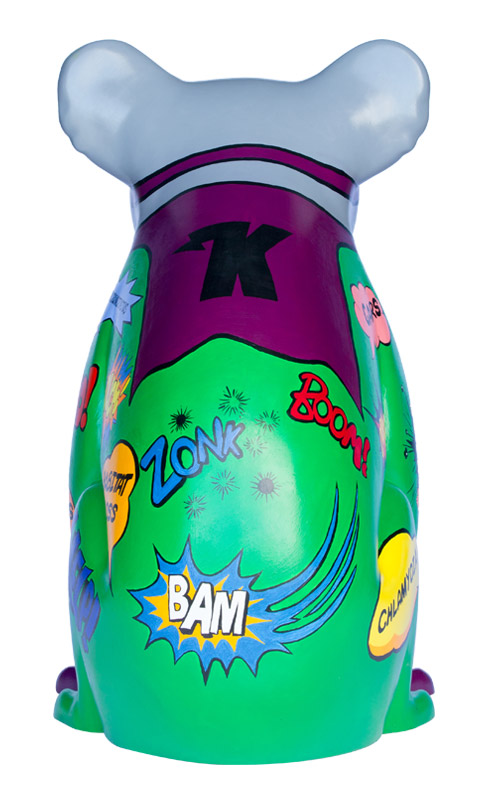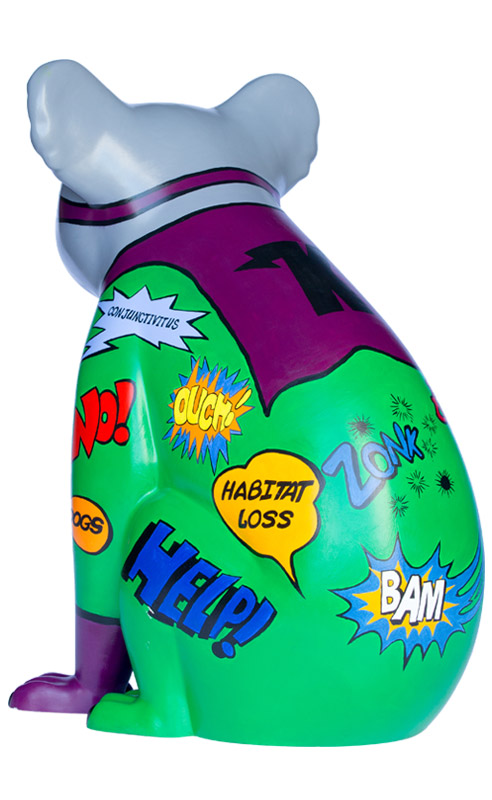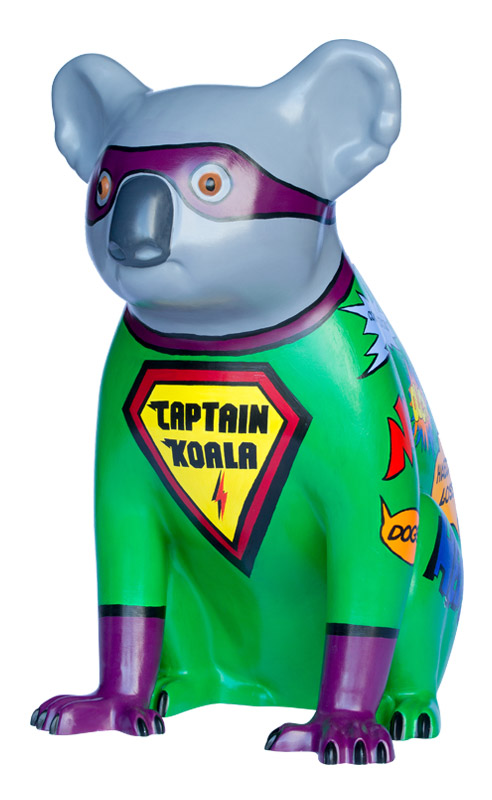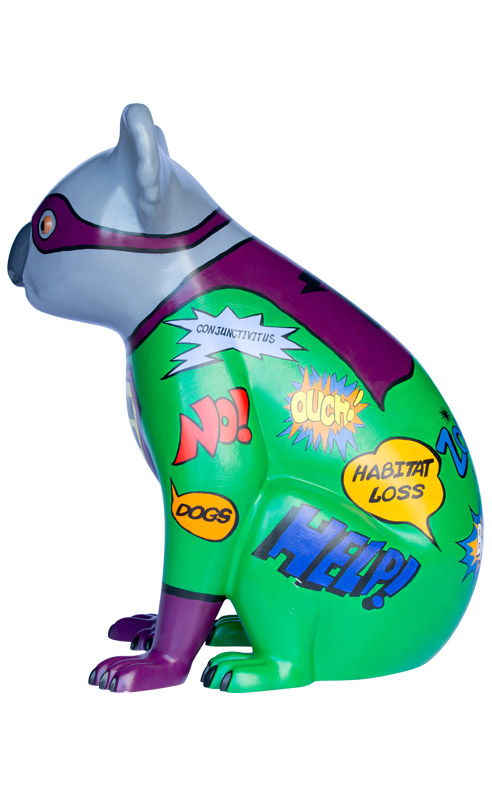 Artist : Tristan Murray
Description / Inspiration
Captain Koala is designed to be visually engaging to young children but also to let them learn about the threats facing our local koala population. It is hoped the piece would be the catalyst for a discussion between adults and children about those threats and what role children can play to help with koala conservation.

Captain Koala is a roaming ambassador for koala care - cautioning drivers to be aware of koalas crossing the roads, reminding people to keep their dogs and cats indoors at night to protect koalas who might be walking through their backyards, raising awareness of the dangers of climate change and understanding that these days, koalas may seek water to sip, highlighting the dangers of habitat loss for koalas through unregulated clearing of gum trees on public and private properties and the hazards of diseases such as chlamydia.
Location Info
Poolwerx is a specialist shop for services and products for maintaining swimming pools. Lake Innes Village Shopping Centre is conveniently located just off the Oxley Highway on the corner of John Oxley Drive and Major Innes Road, Port Macquarie. Open 7 days a week with free parking and WiFi, Lake Innes Village offers a fantastic range of fresh food stores plus great cafe and dining options. With a pharmacy, travel agent and banking all onsite - you really can get your "to do" list done in one convenient location.