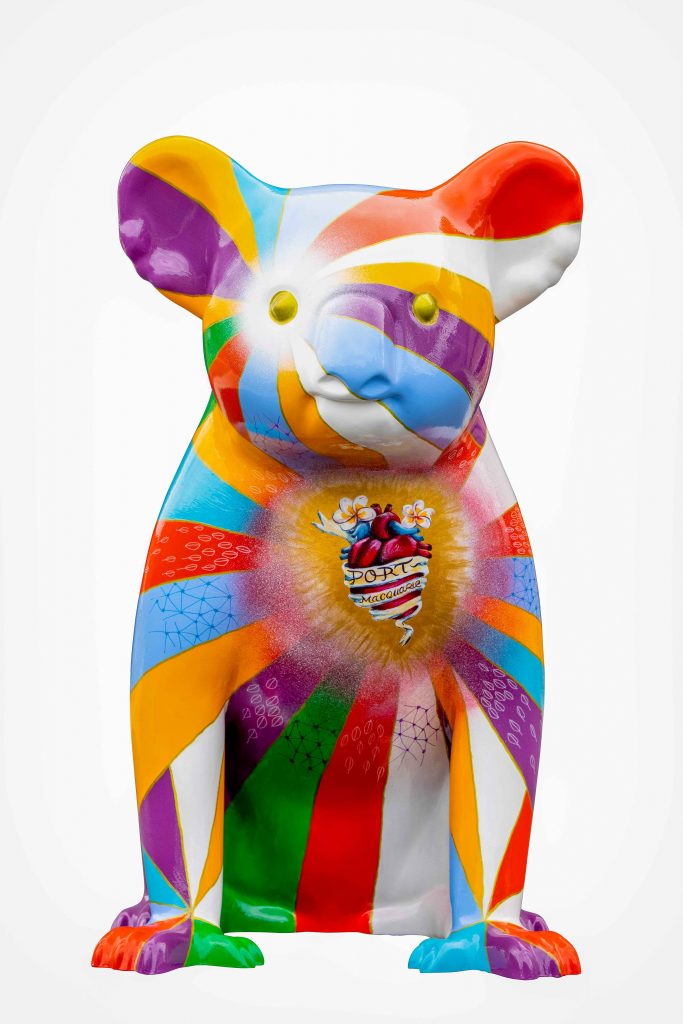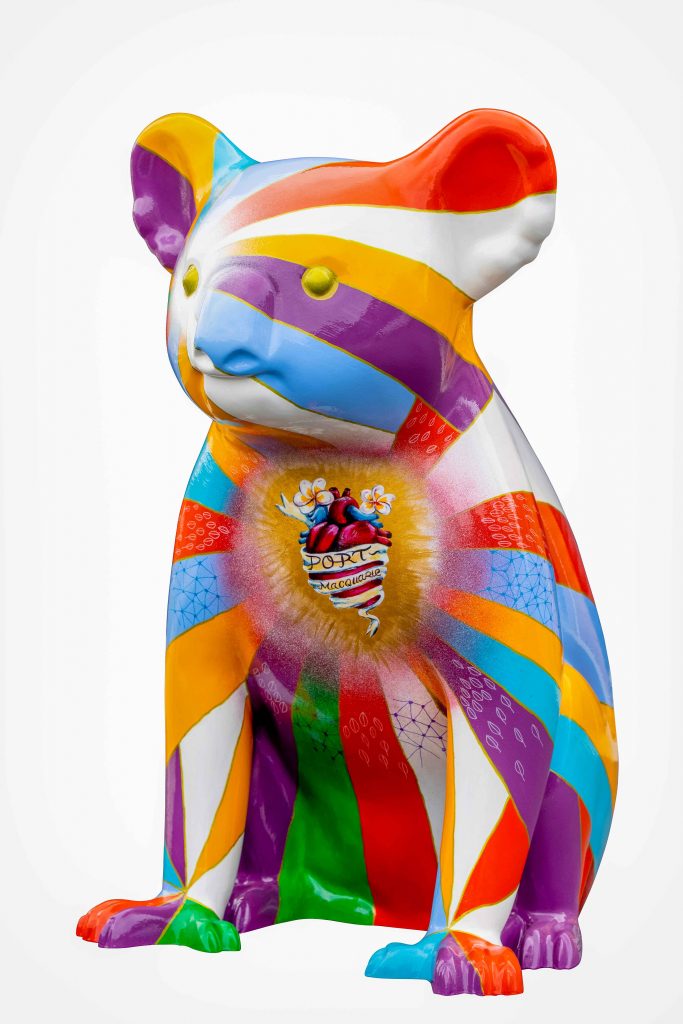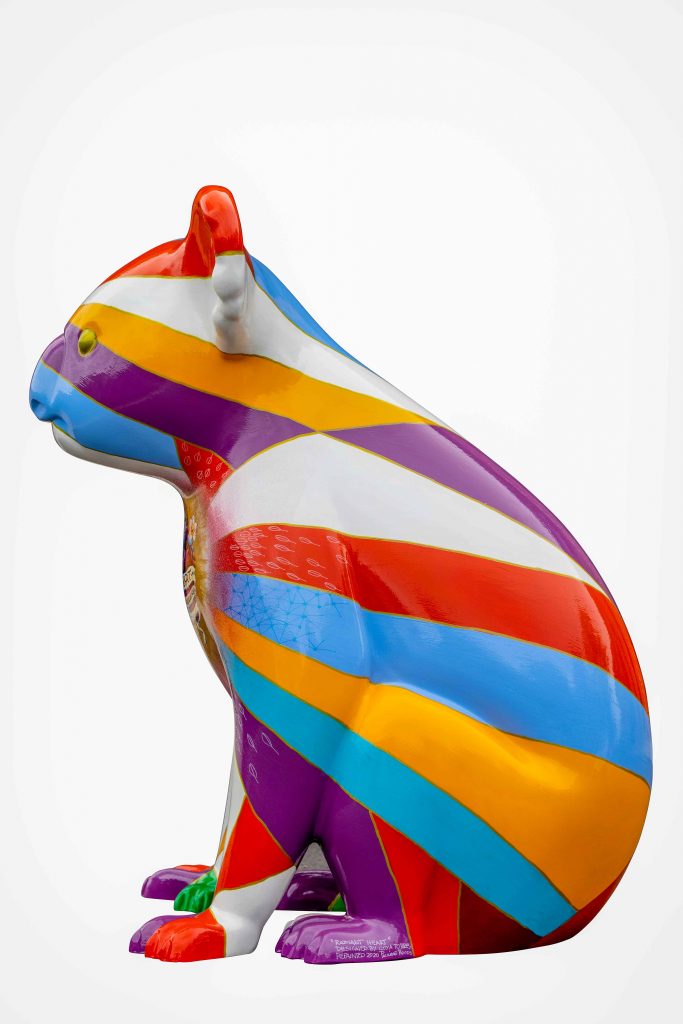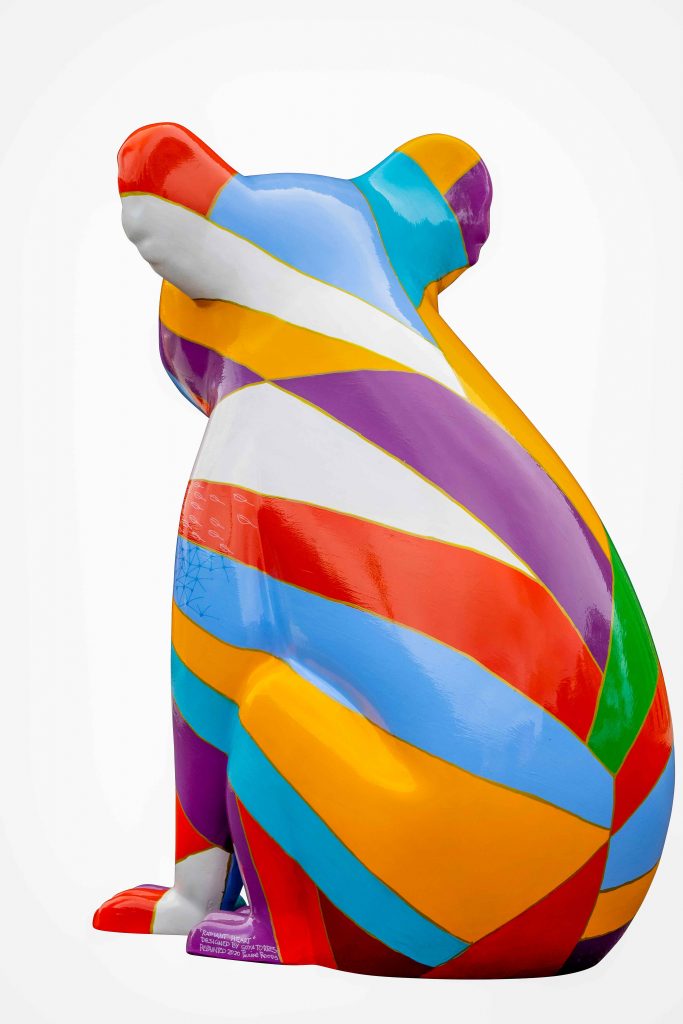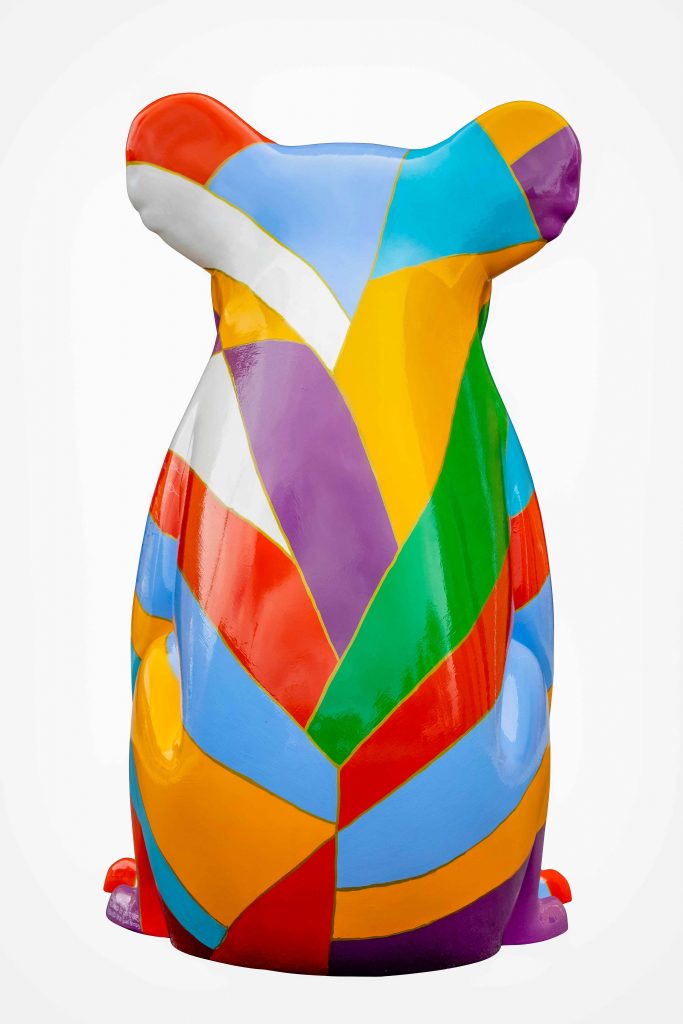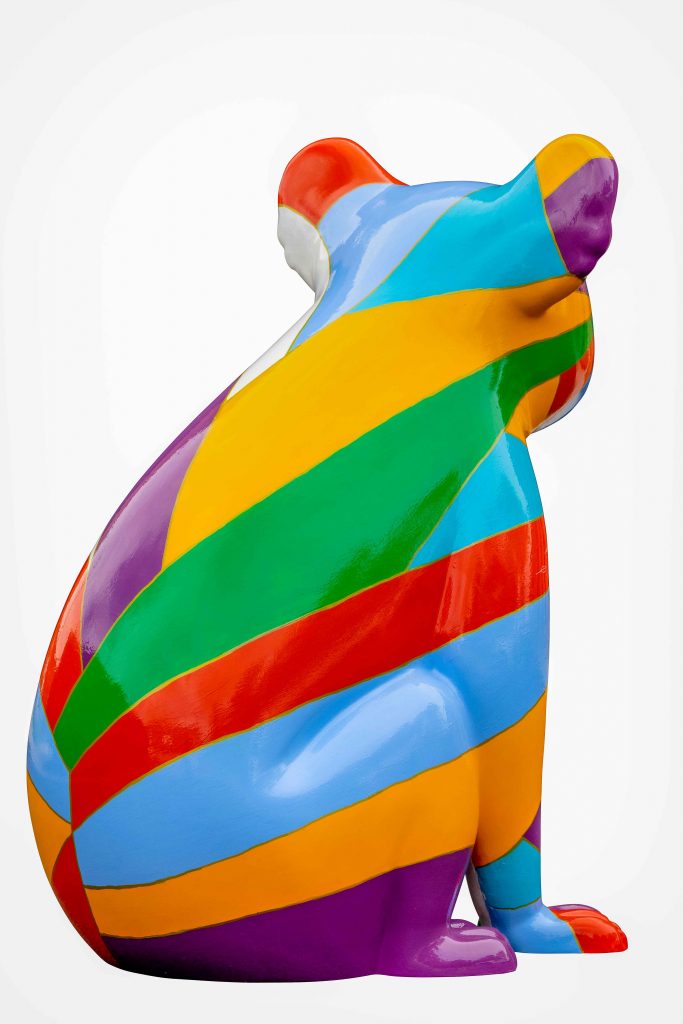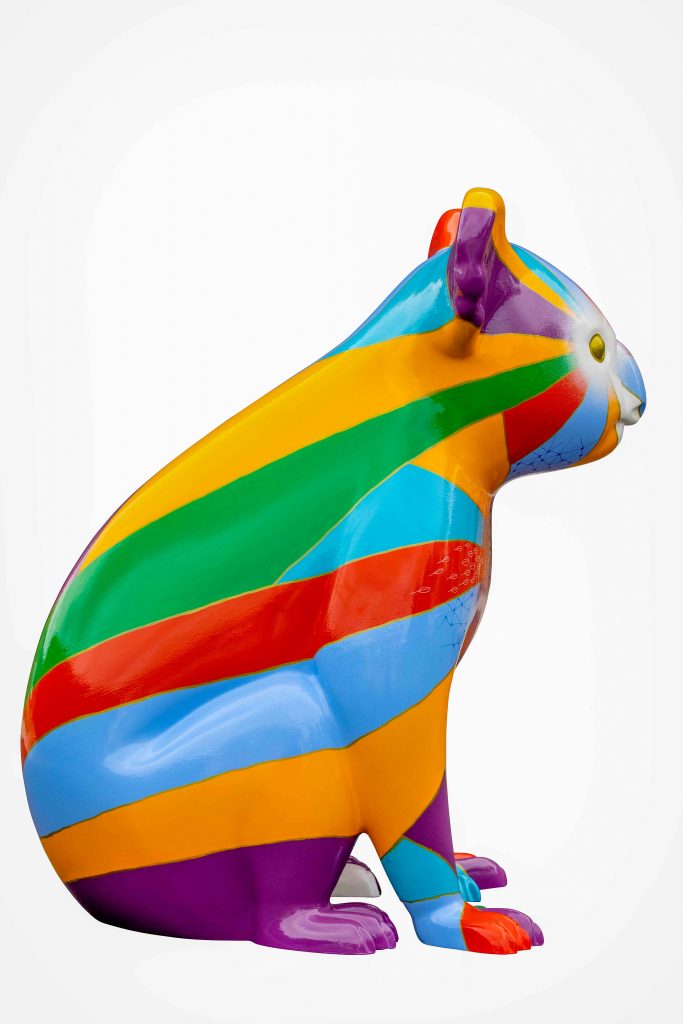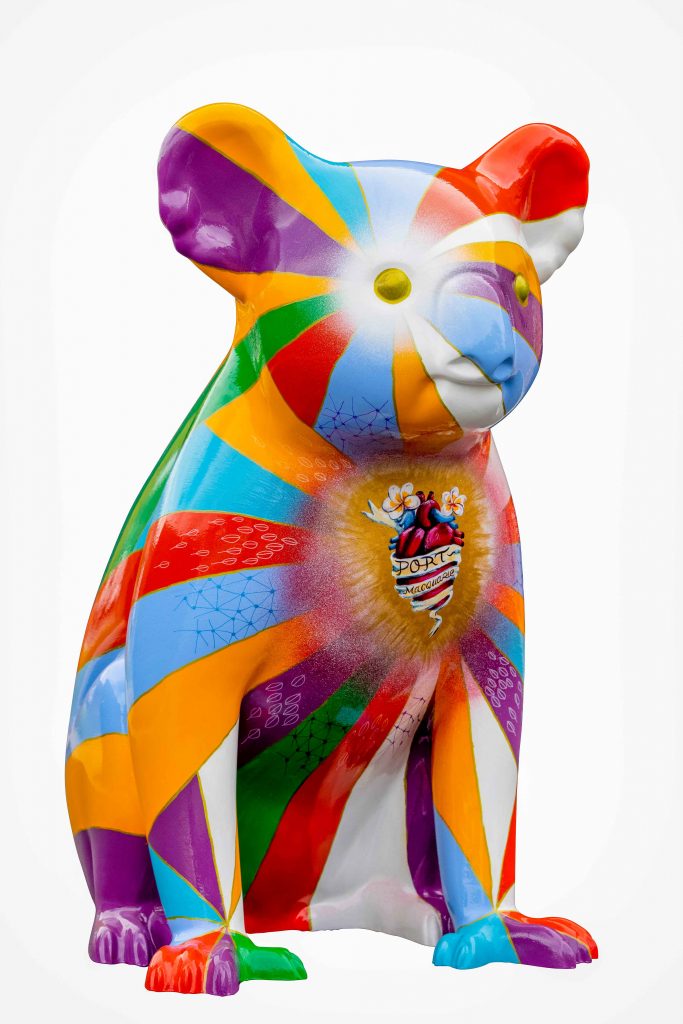 Artist : Goya Torres
Sponsor: Hello Koalas on Tour
Location: Bellbowrie Park Business Centre, Shop 16, 10 Bellbowrie Street, Port Macquarie
Description / Inspiration
This koala design symbolises Port Macquarie Hastings region using different rays of colours and shapes that speak for each of its attributes: relaxing, happy, passionate and environmentally friendly lifestyle. These rays irradiate like the sun and come together in the centre of the koala: its visionary, fuelled and lively heart that is Port Macquarie.
Artist Biography
Gloria Torres (aka Goya Torres) is an emerging visual artist and illustrator based in Sydney, who creates artwork with bright colours and vivid characters in a figurative-surrealist style.

Artistically, she draws inspiration from her mexican heritage, traditions and culture, as well as nature, street art and pop surrealism. She uses traditional media such as oils, pastels and pencils on canvas and paper, as well as spray paint and printmaking techniques.

Gloria has worked in publishing, game art, mural and public art. She has exhibited interstate (Australia) and internationally in Mexico, Latin America, USA and Germany. Goya participated in the Wild! Rhino project organized by Taronga Zoo in 2013 where she painted a life size rhino sculpture in order to raise awareness about extinction of the rhino.
Location Info
Radiant Heart is based at Hello Koalas Gift Shop at Shop 16, 10 Belbowrie Street, Port Macquarie.