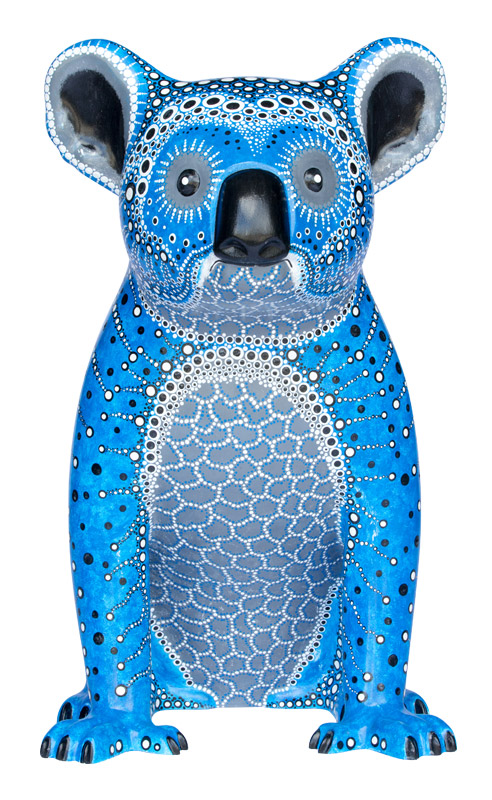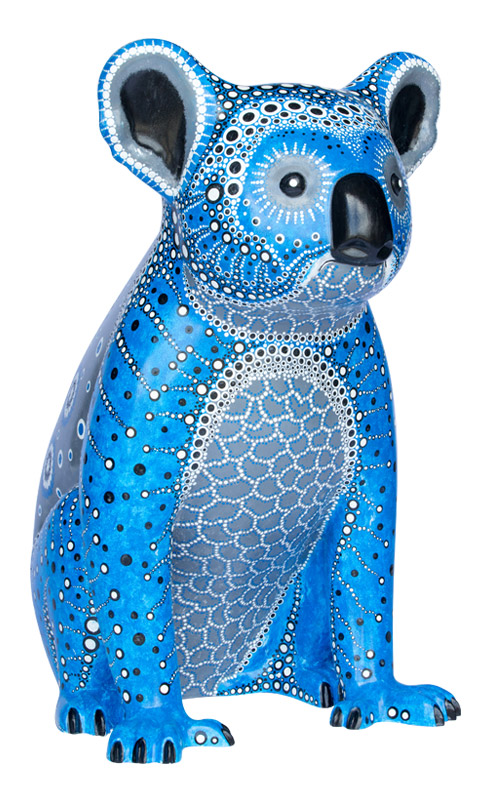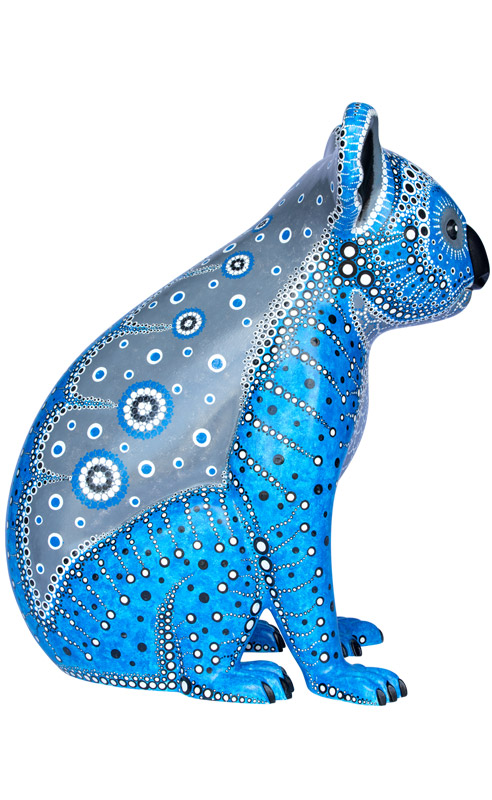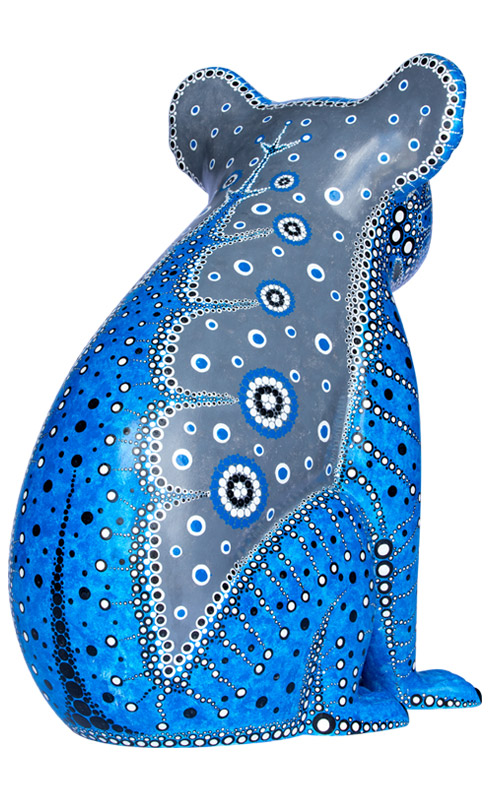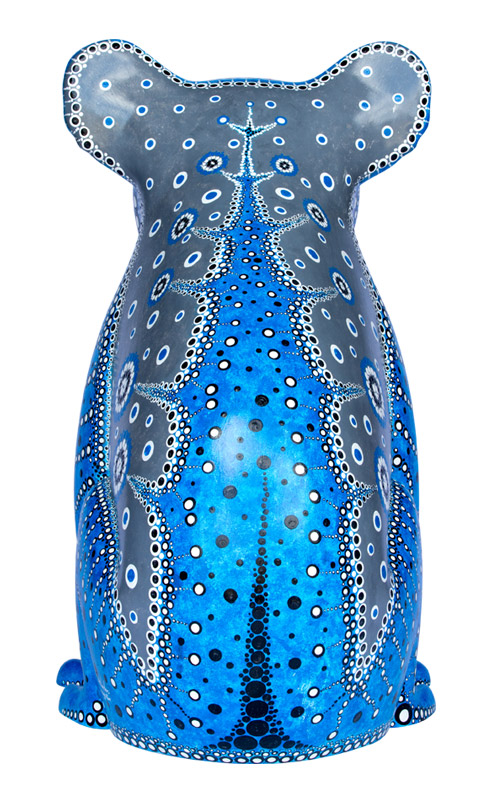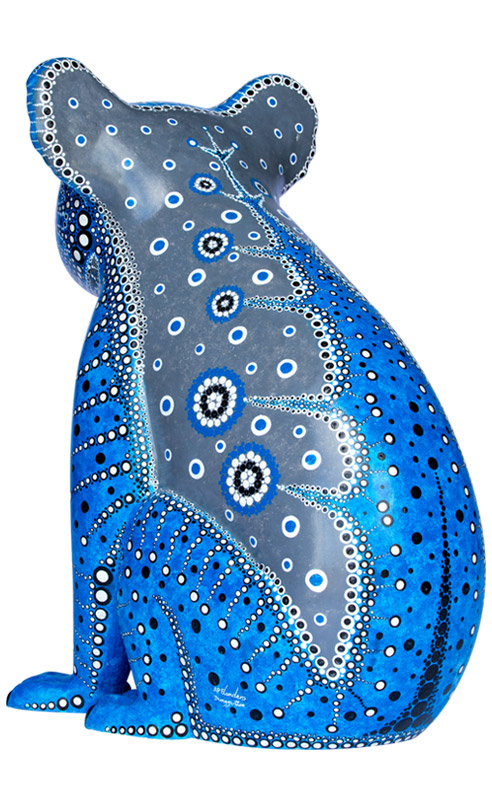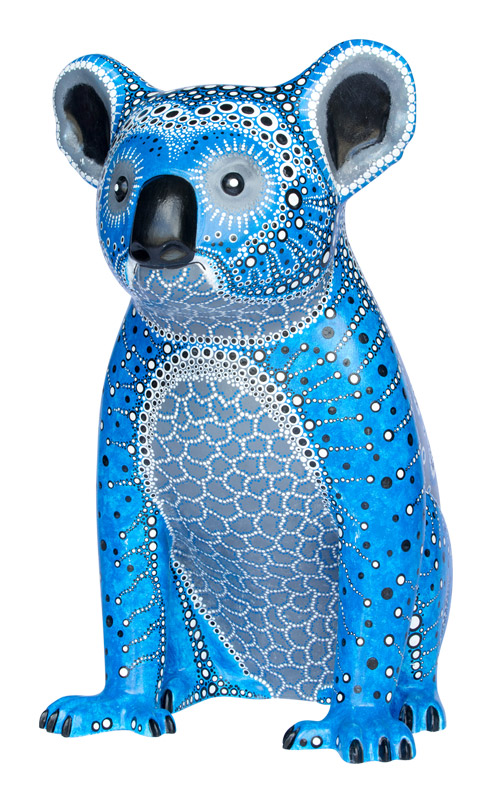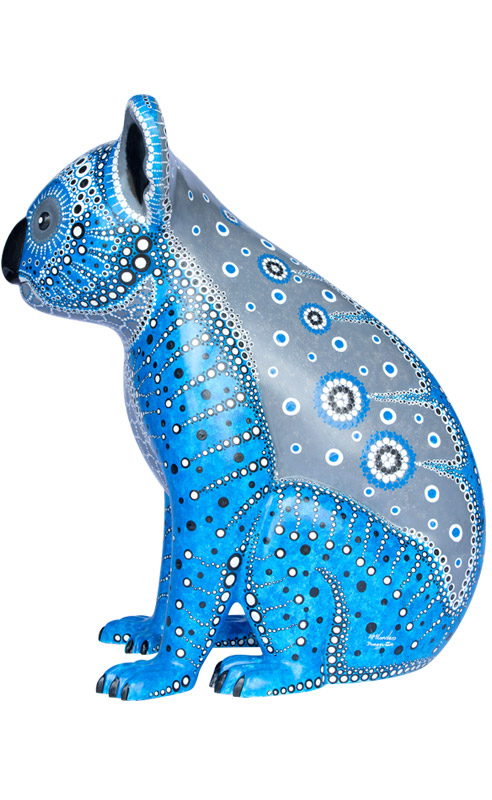 Artist : Anthony Flanders
Sponsor: McDonalds Port Macquarie
Location: Cnr. Pacific and Oxley Highways, Port Macquarie
Description / Inspiration
Oceania reflects the colours and spirit of the ocean. She is a lovely reminder of the joys of coastal living and also a timely reminder to all of us of the significance of the koala family who live on the East Coast of Australia.
Artist Biography
Dungguttie
Anthony started painting when he was 17 years old. He is inspired by two uncles, Milton budge & Robert Campbell Jnr. (decd).
Anthony's paintings relate to tucker, seafood, bush food, animals that can be eaten. Some are totems which are sacred and cannot be eaten.
Anthony likes to use colours related to the earth. Anthony says: "We belong to the earth, we do not own the land."