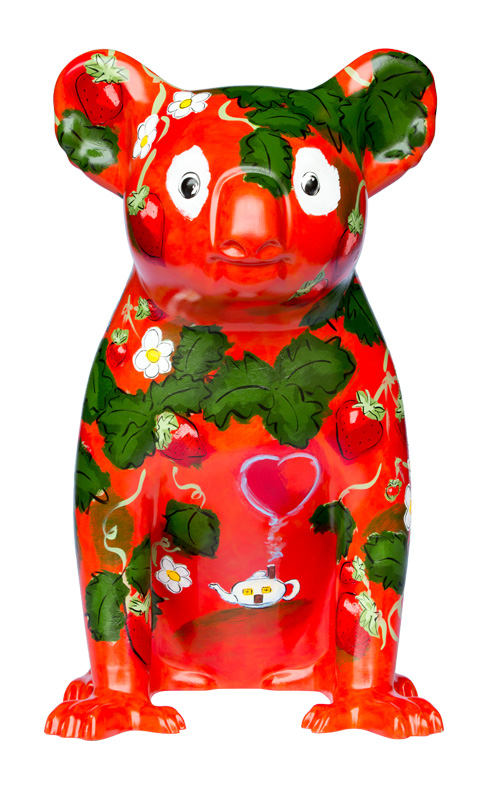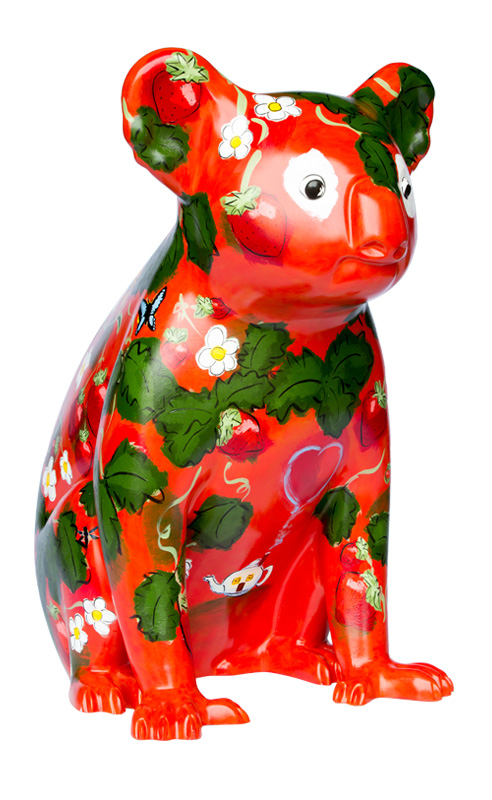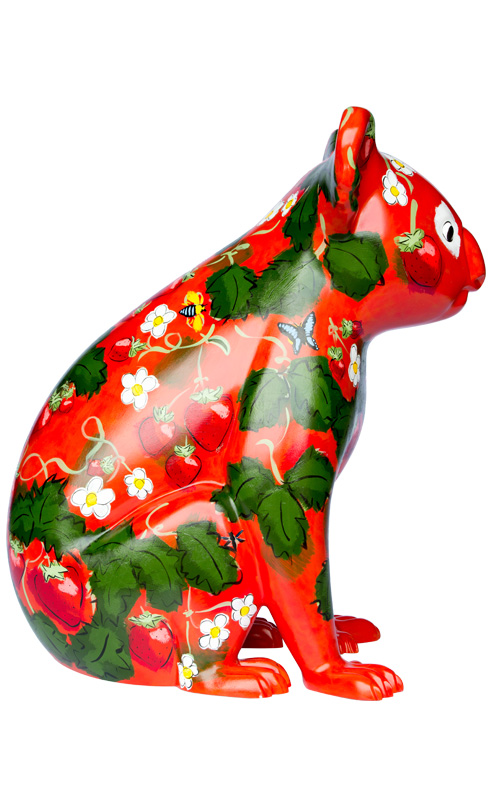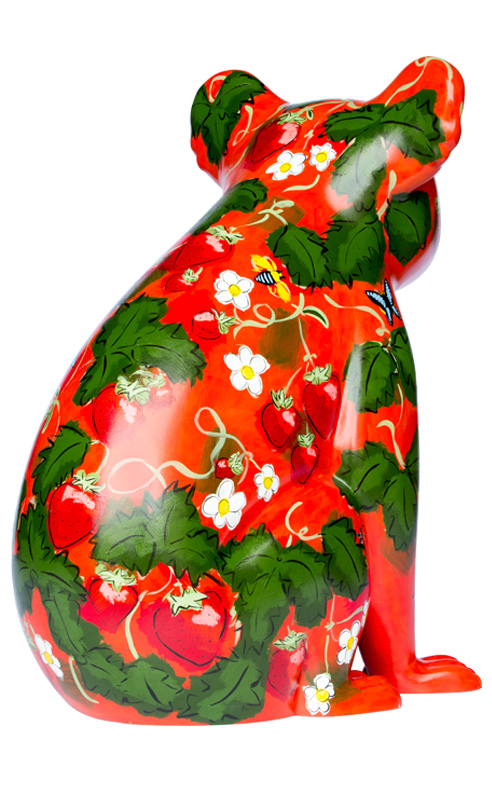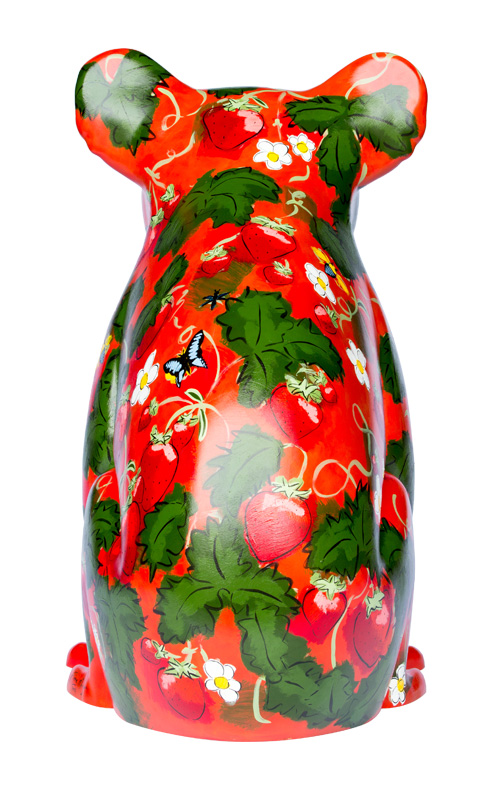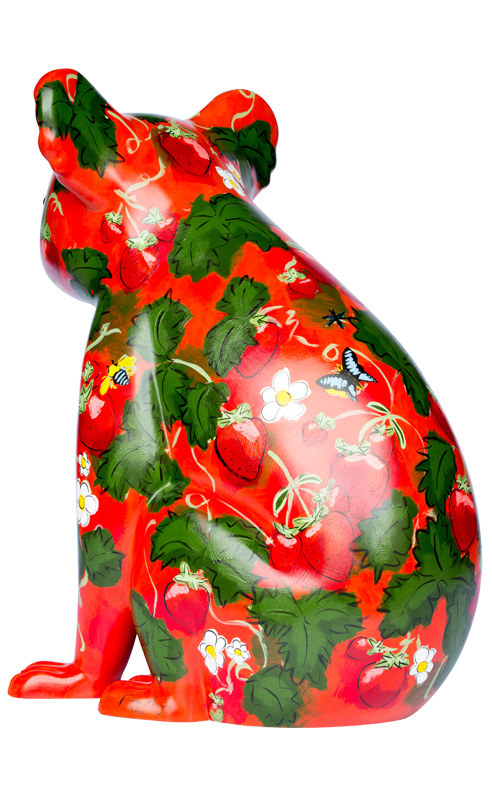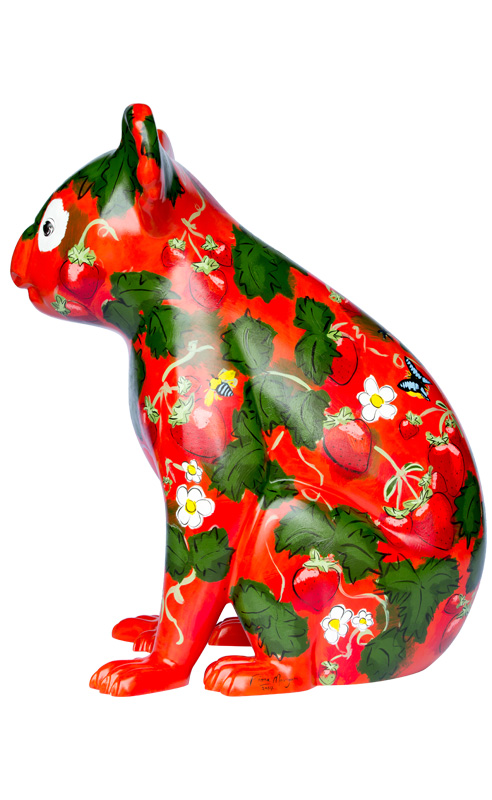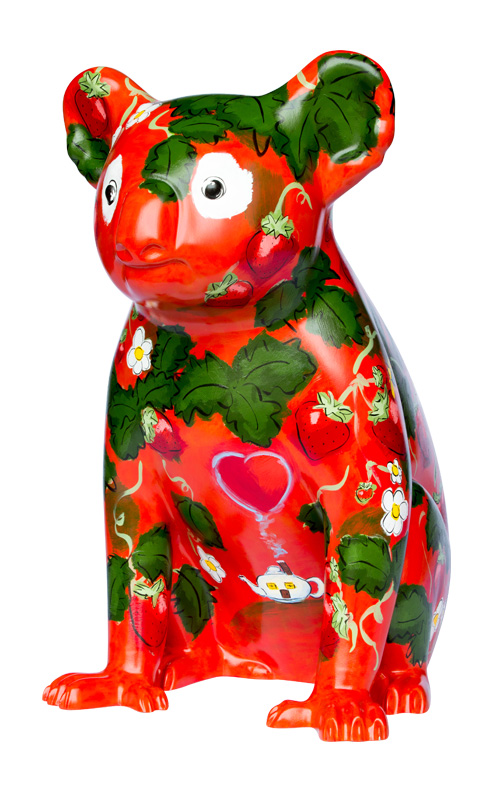 Artist : Fiona Morgan
Sponsor: Ricardoes Tomatoes & Strawberries
Location: 221 Blackmans Point Rd, Blackmans Point NSW 2444
Description / Inspiration
The design is a celebration of luscious, fresh fruit. It is a "berry" delicious strawberry delight! See if you can find some of our local garden helpers - the blue banded bee, the black flower wasp and the blue triangle butterfly.
Artist Biography
An Industrial Design degree, a knack with computers but an aversion to the advertising industry, and a family full of pharmacists led Fiona Morgan to a career in 3D medical modelling and animation. This via medical Industrial Design, Graphic Design, digitised traditional animation and web design.

Having spent over a decade working in the commercial art world in large cities in Australia and the UK, Fiona was unsatisfied and set out to work for herself in a smaller, friendlier location.

Hello tree change, hello slow lifestyle, a great step in the right direction living now in Bellingen, NSW.