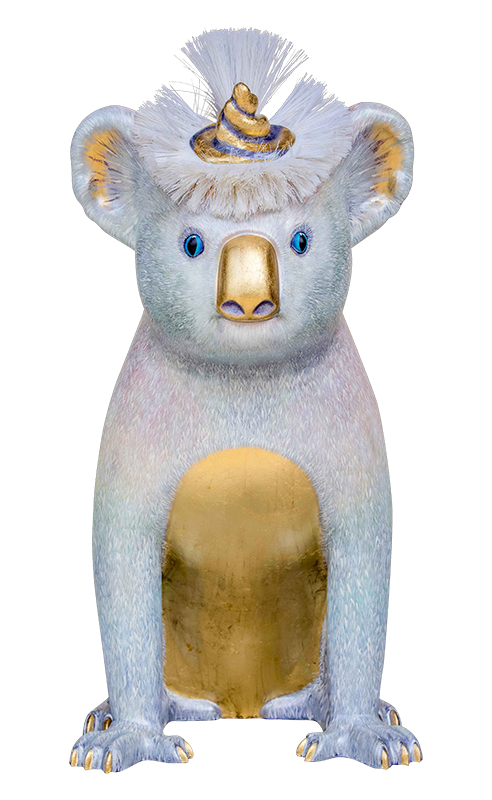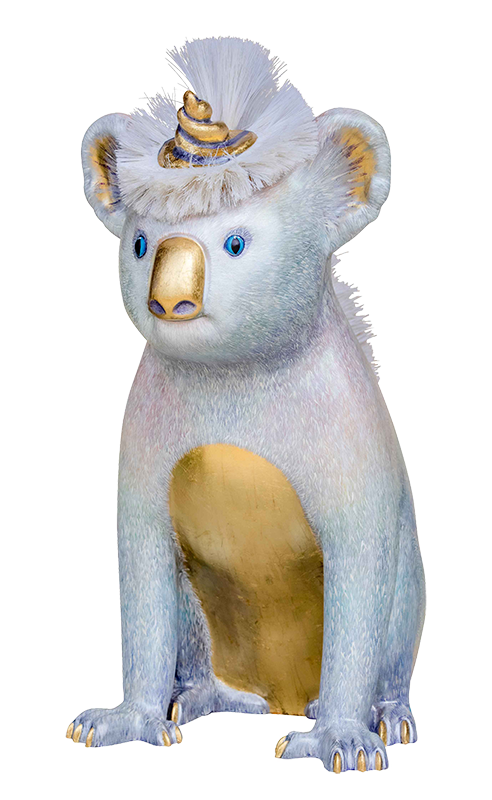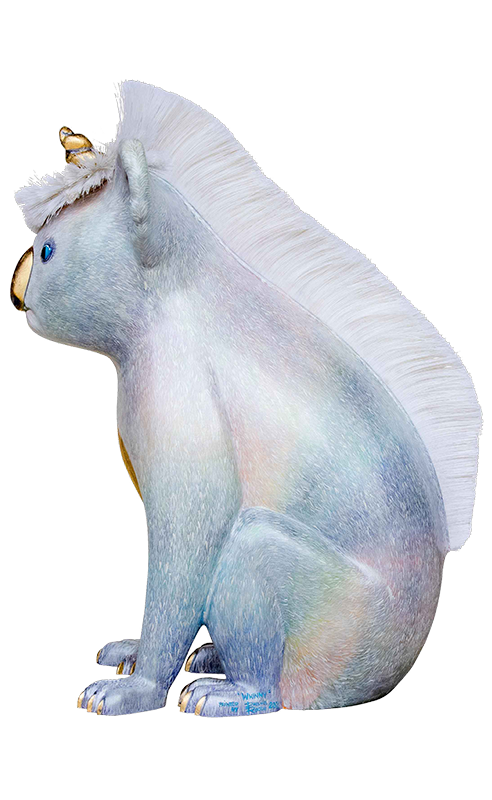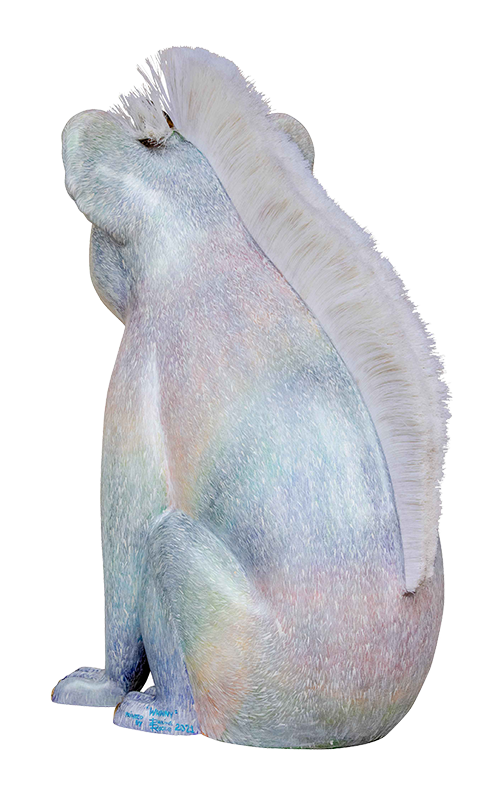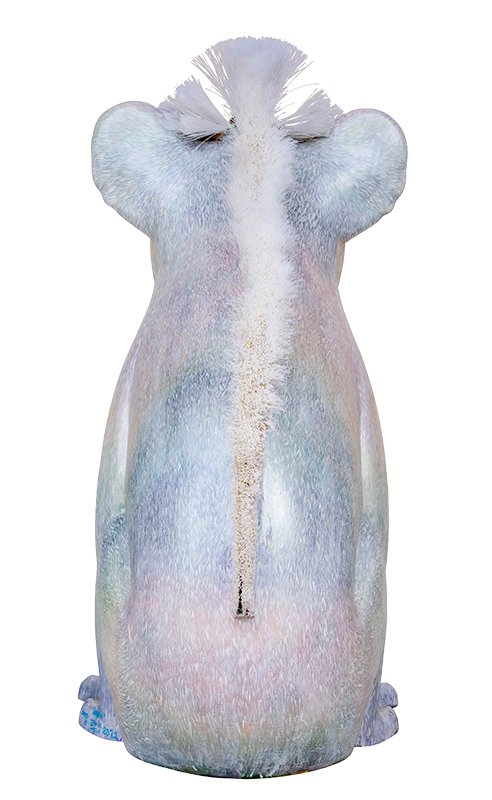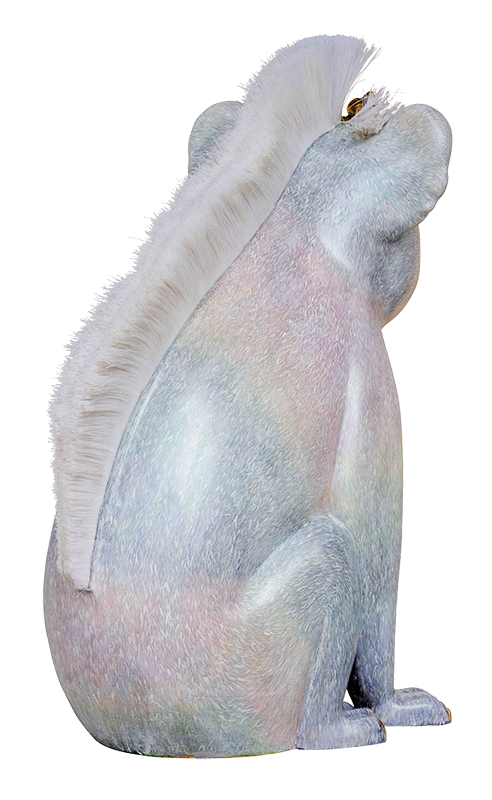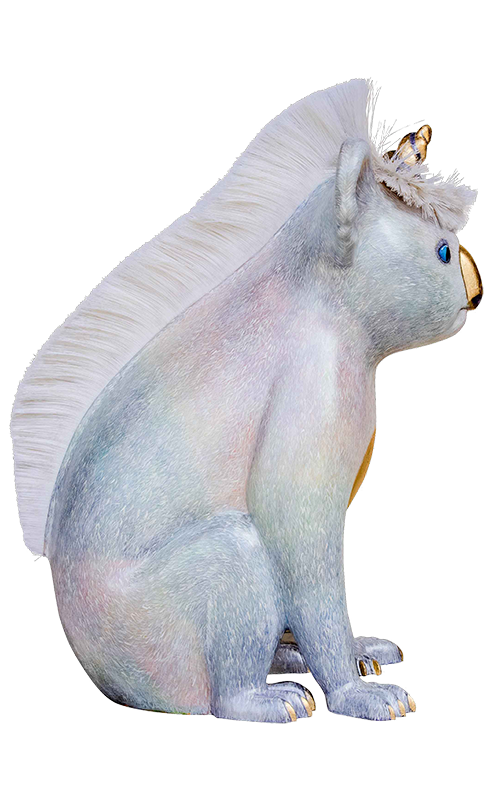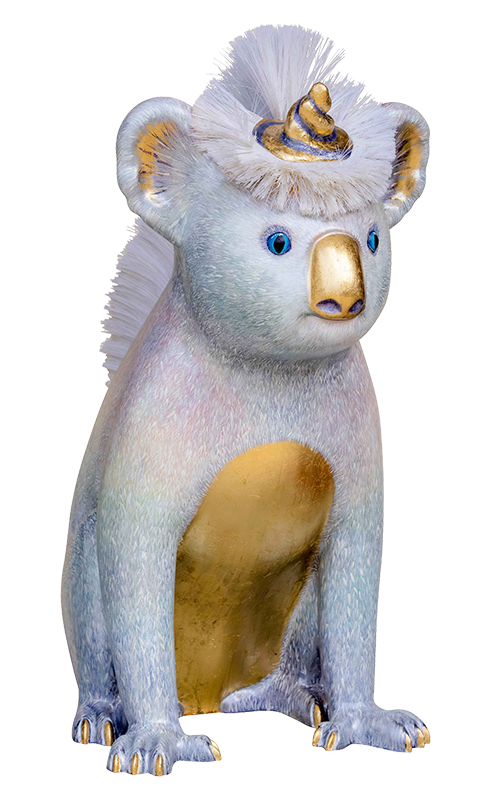 Artist : Pauline Roods
Sponsor: Hello Koalas Sculpture Trail
Location: Sails Hotel Port Macquarie
Description / Inspiration
Myths and legends of unicorns have captured human imaginations for more than 2000 years.

Now one of these elusive creatures, with its single spiralling horn and rainbow colours, has taken Koala form and can often be found at the Hello Koalas Gift Shop at Unit 16, 10 Bellbowrie St, Port Macquarie. The shop opens on Tuesday, Wednesday and Thursday from 10am-3pm or by appointment.

Make history with Hello Koalas Sculpture Trail by celebrating the special release of our brand new sculpture Winnie the Unicorn for Port Macquarie-Hastings' Bicentenary year in 2021

Designed and painted by Pauline Roods, with enhancements by fibreglass specialist John Belfield, and special effects by Thompsons Brushes, Winnie sprinkles a little magic dust on the area's history as the 79th sculpture to join Hello Koalas Sculpture Trail.


Artist Biography
Pauline's original artworks are created to awaken the viewer's imagination and stimulate their senses, placing the viewer within that scene.

Pauline's paintings are highly sought after and hang in private, commercial and public collections in Australia and around the world.

Pauline has had 5 exhibitions in Italy, has received numerous awards, and is a regular guest artist in various art publications. Pauline has been commissioned to paint 10 Hello Koalas Sculptures including her latest Winnie The Unicorn.
Location Info
Discover other Hello Koalas sculptures on the Trail too which feature heritage and cultural designs that celebrate the richness and diversity of the region. These include "Con the Koala" at the Historic Courthouse, "Forest" at Port Macquarie Museum, "Shelly" at Seasalt Restaurant at the Marina, "Lachlan Macquarie" at Mid North Coast Maritime Museum, and the classic blue and white "Willow" at Pipeworks Cafe at Bay Park Plaza. Don't miss the masked "Crusader Koala" helping to protect our wildlife at Sea Acres Rainforest Centre. Currently "Winnie the Unicorn" is enjoying a restorative stay with Sails Port Macquarie on the Hastings River.