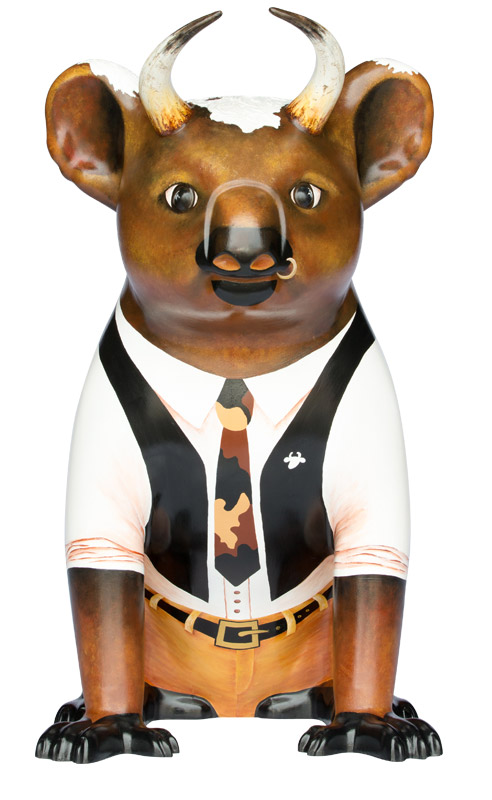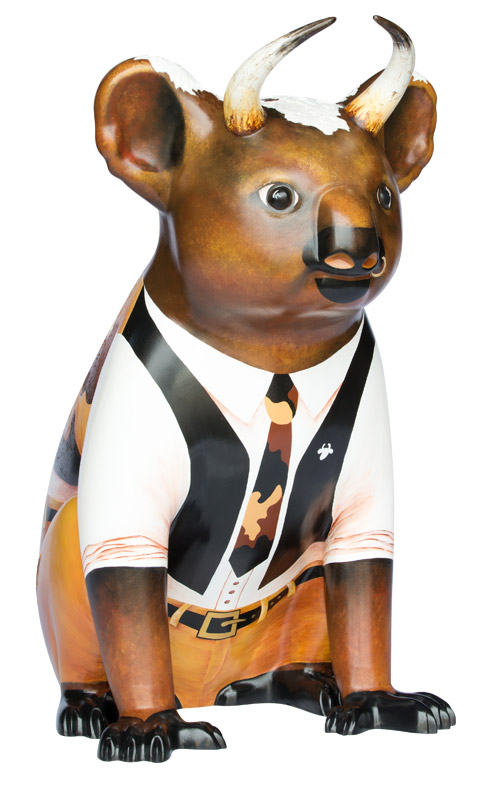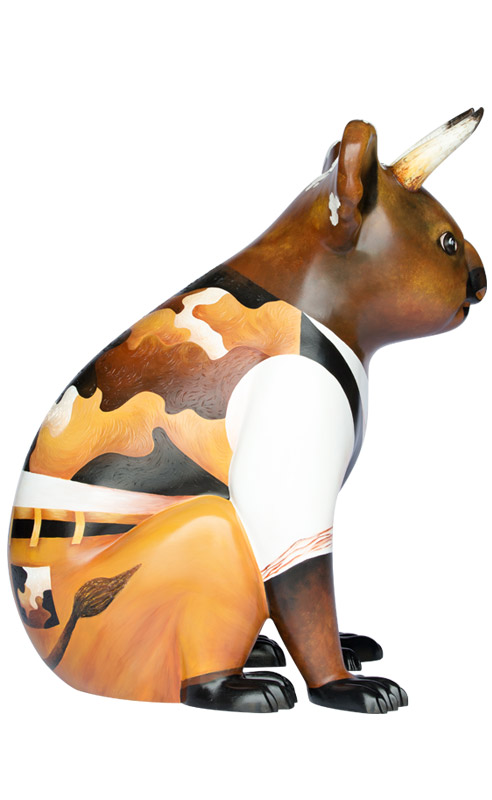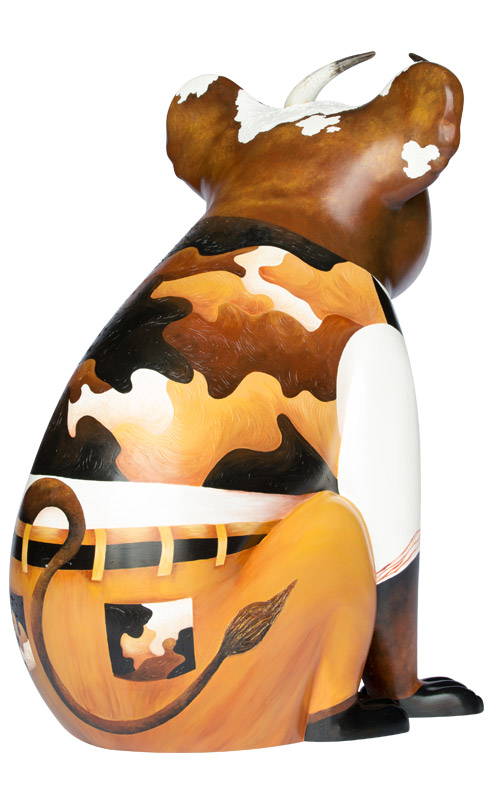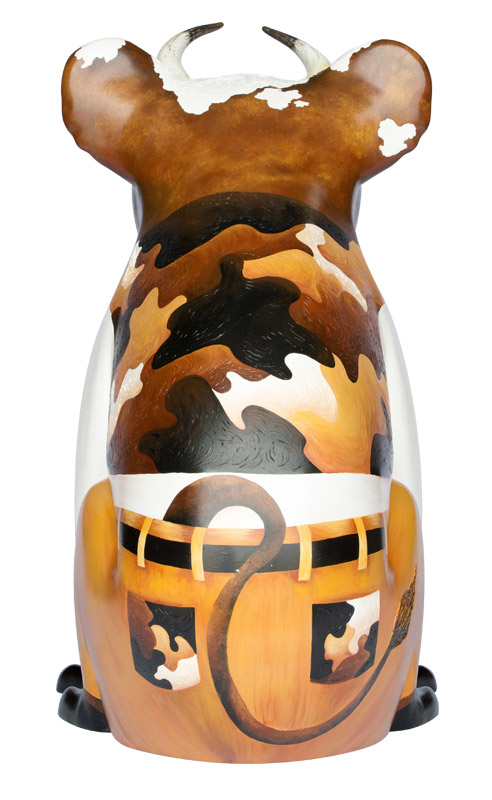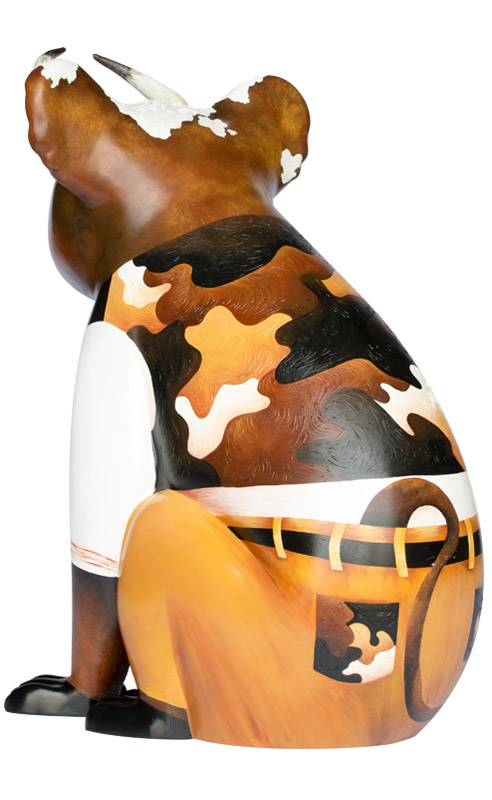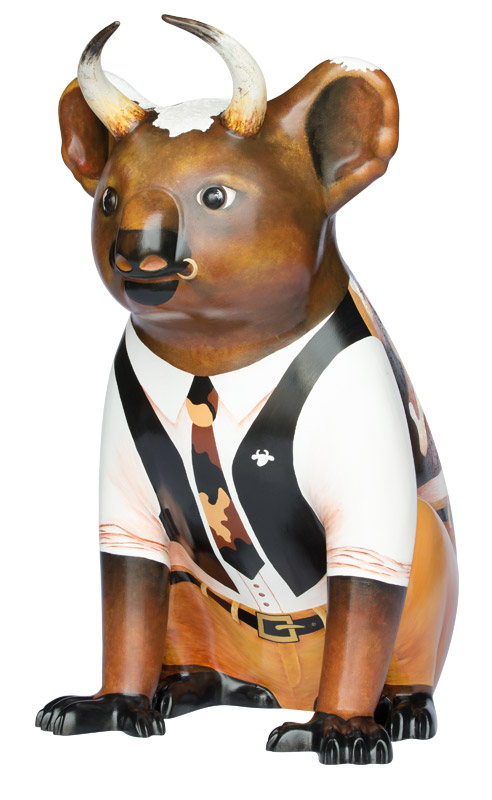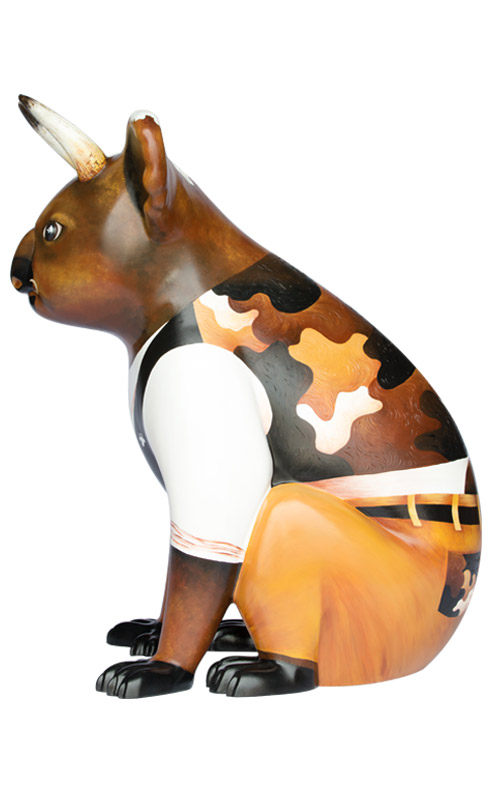 Artist : Kim and Wayne Staples
Sponsor: Zebu
Location: Rydges, 1 Hay Street, Port Macquarie NSW 2444
Description / Inspiration
Ziggy is a hotshot barman and part time actor who plays guitar and surfs the breaks in his spare time. He likes nothing more than whipping up a eucalyptus and vanilla infused vodka cocktail for the ladies in Zebu Bar and has been known to break a few hearts across town with his smooth moves on the dance floor and his irresistible good looks and laid back Koala charm - sure to leave the girls shaken not stirred!
Artist Biography
Kim Staples is an Australian Visual Artist, Art Tutor and Art Therapist who lives and works in Port Macquarie. In 2004 she founded Art of Life. Kim is committed to providing an art educational service to the community. Kim's art courses reflect the needs of local individuals including youth groups, alzheimer's sufferers, disabilities and other challenging conditions.

Kim's mission is to support people to achieve, improve and develop healthy emotions through the arts.
She feels artistic expression is the key to one's soul. Kim tries to reflect this in her artwork by connecting her inner world with her outer world. Her love of culture, nature, colour, texture and the unknown is captured in her diverse style of painting and sculpting.