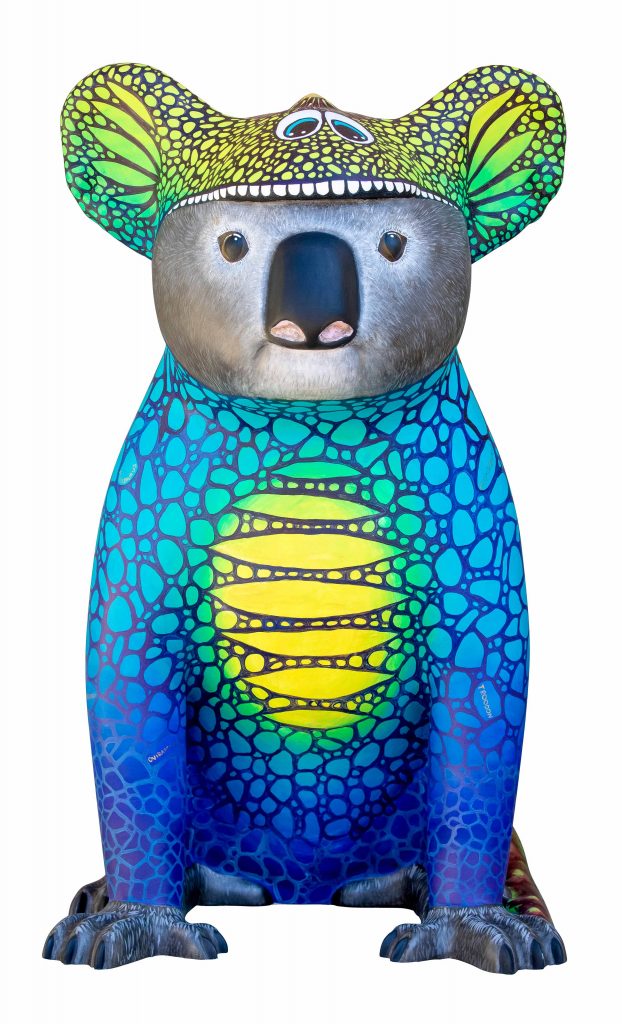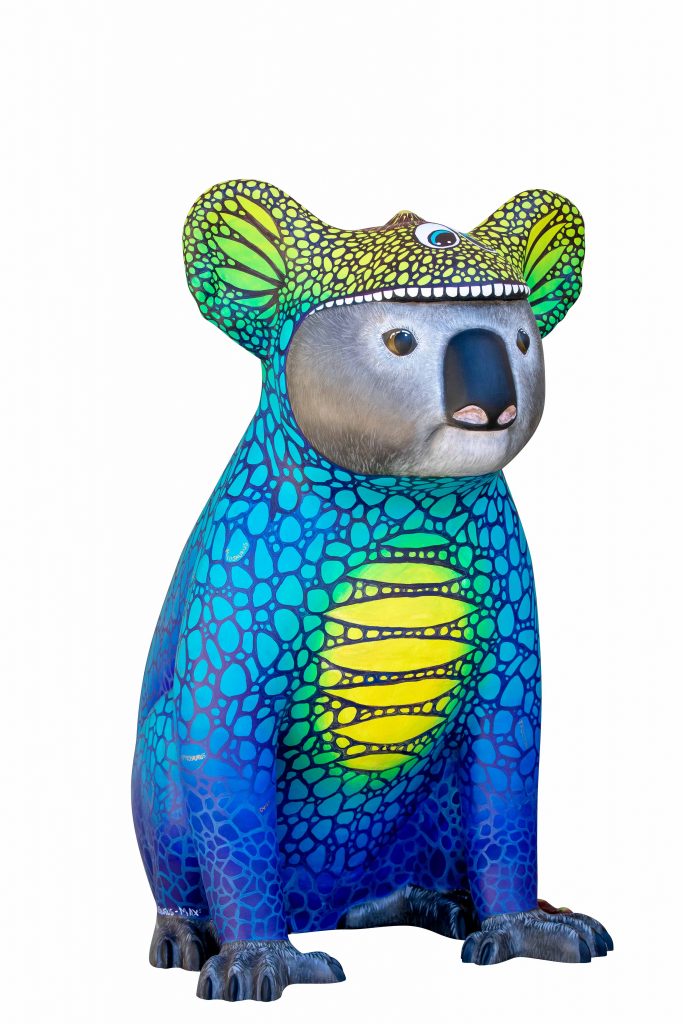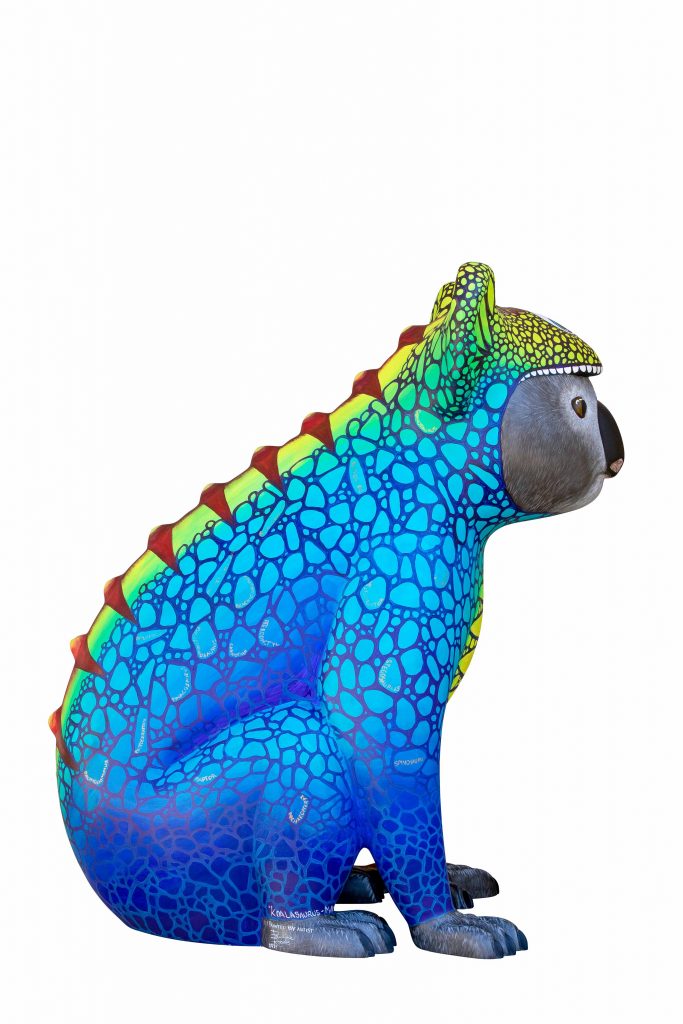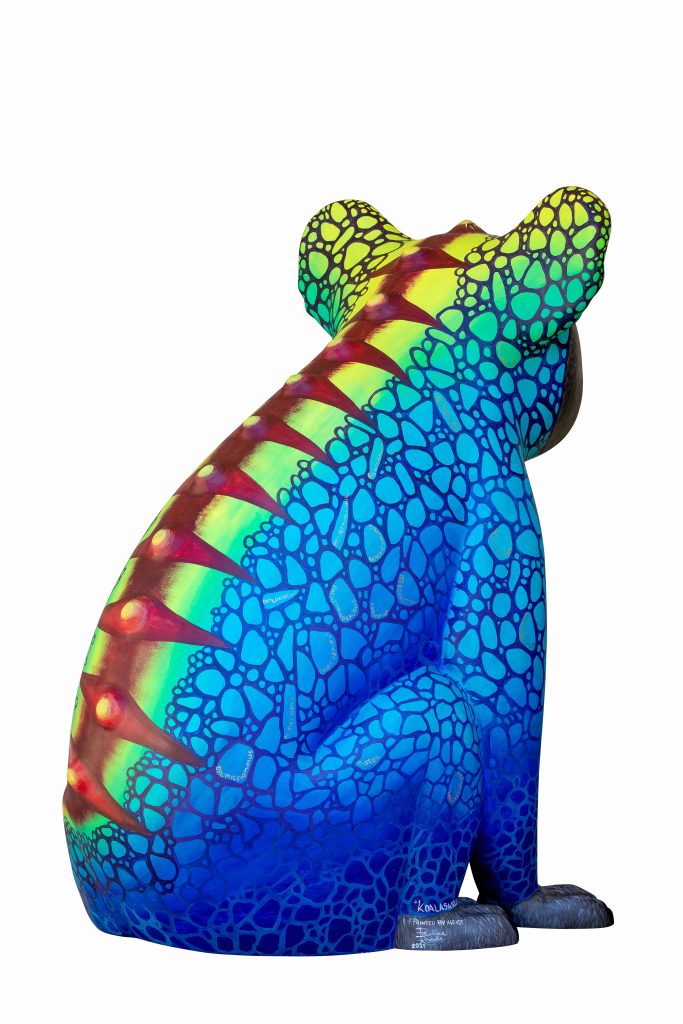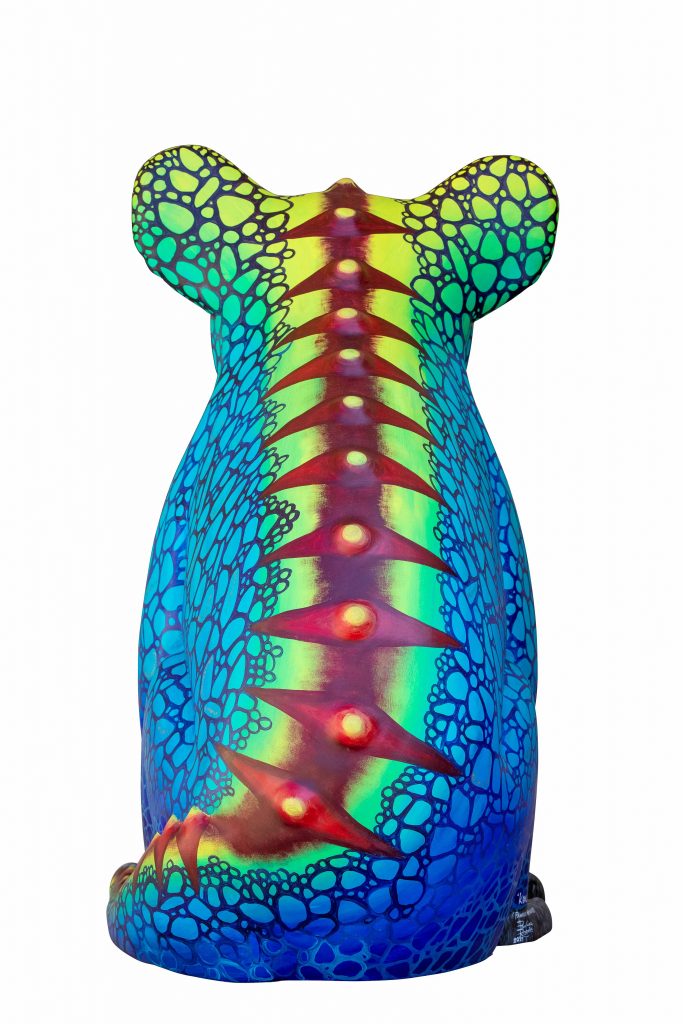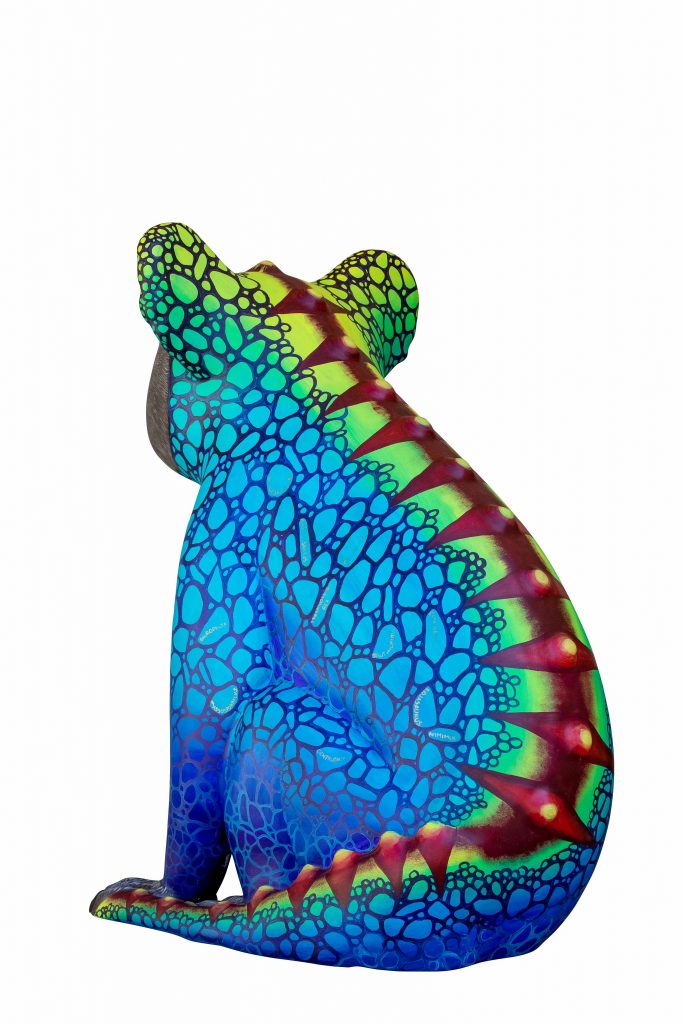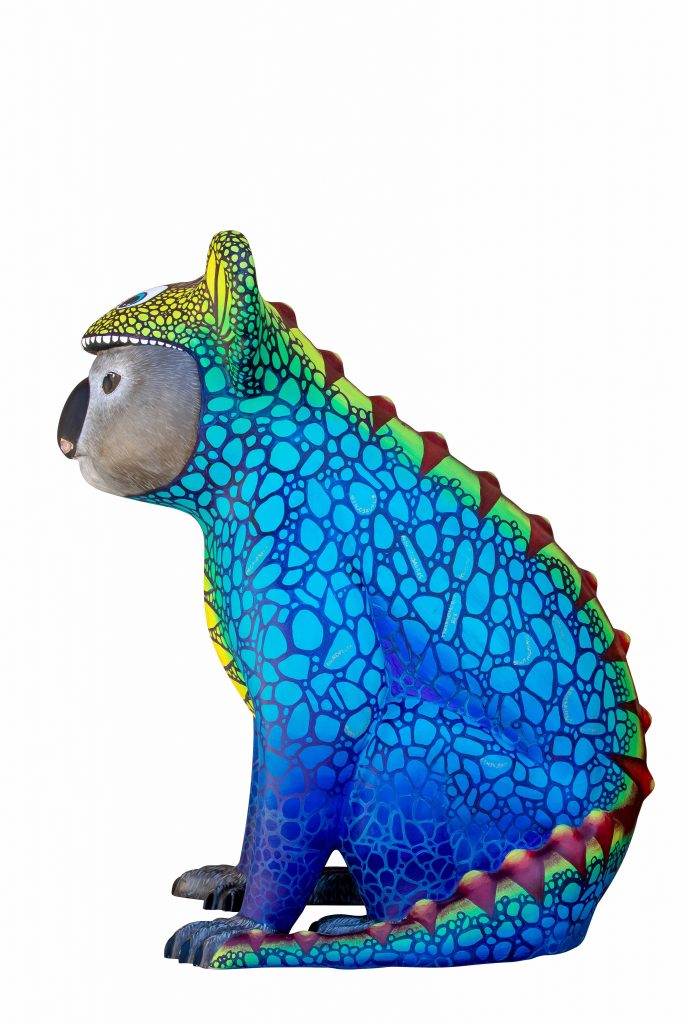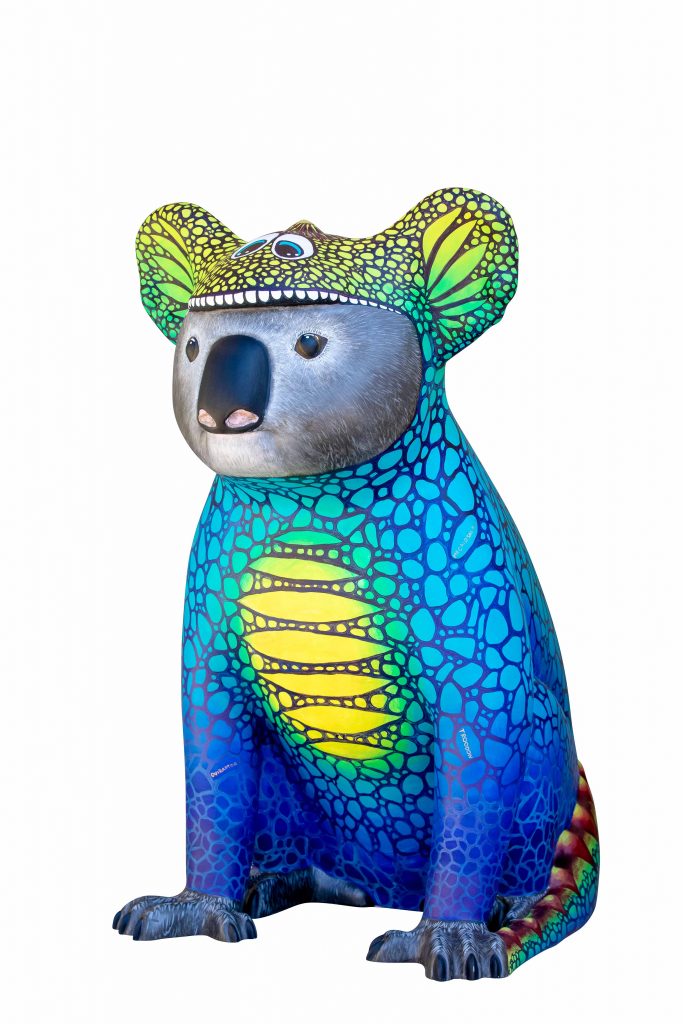 Artist : Pauline Roods
Location: Hello Koalas Gift Shop, 16/10 Bellbowrie Street, Port Macquarie NSW 2444
Description / Inspiration
Dinosaurs lived around 70 million years ago and are a powerful reminder of the vulnerability of species including those that appear strong, indomitable and fierce.

Unlike other members of his theropod family, which includes Tyrannosaurus-REX (T-REX), Koalasaurus-MAX is a gentle giant and an eloquent ambassador for all threatened species. How many dinosaur names can you see on Koalasaurus-MAX? Do you have a favourite dinosaur?

What makes Koalasaurus-MAX so special? Is it because he is the one dinosaur in world history which reminds us that we must protect and keep our plants and animals safe? Go K-MAX!
Location Info
Koalasaurus-MAX is visiting the Australian Botanic Garden at Mt Annan in Campbelltown for the month of April. Koalasaurus-MAX is off the Trail preparing for his journey. When the sculpture returns in May, he will take up residence at the Hello Koalas Gift Shop and join his new friend Winnie the Unicorn!