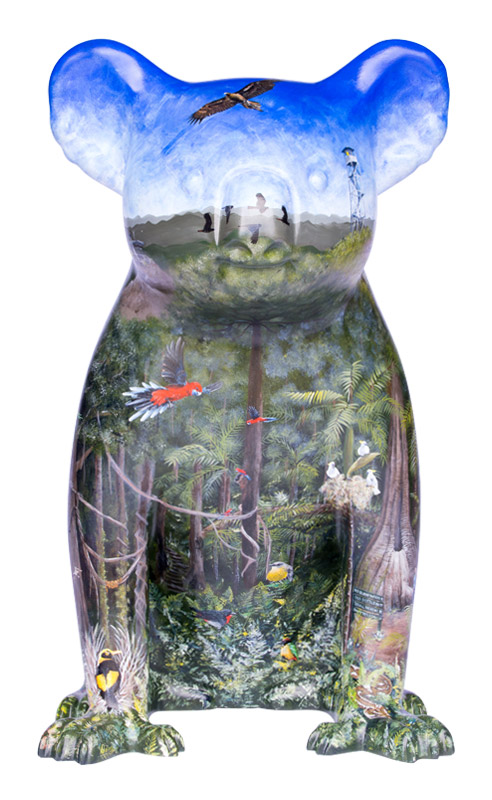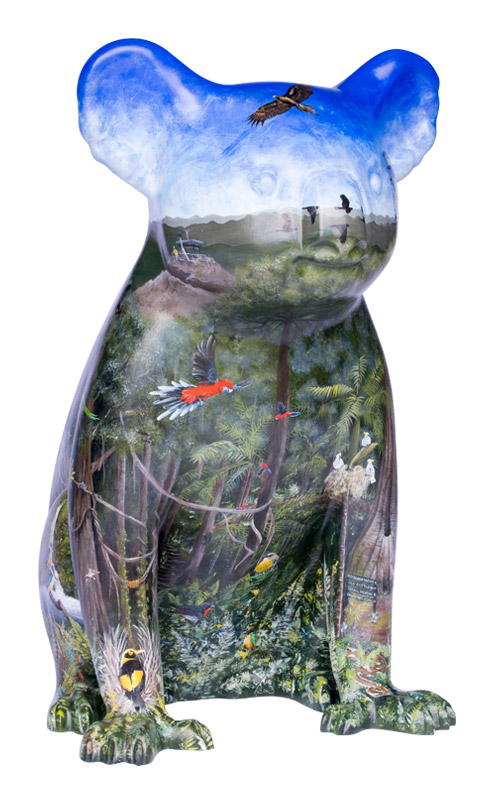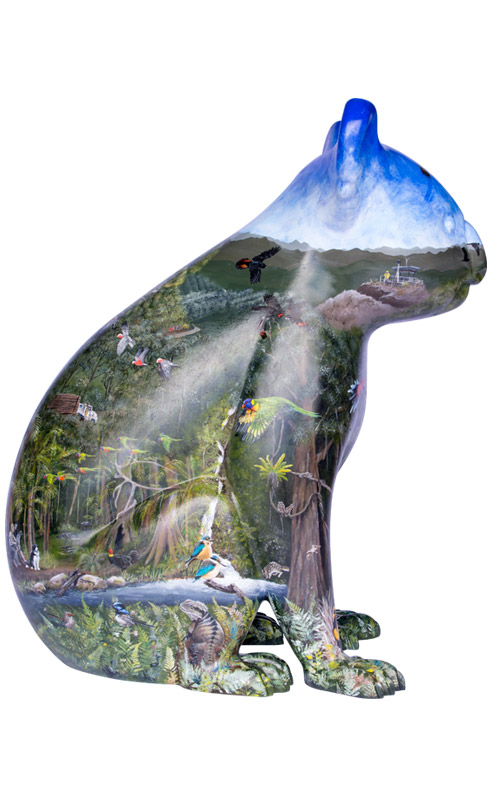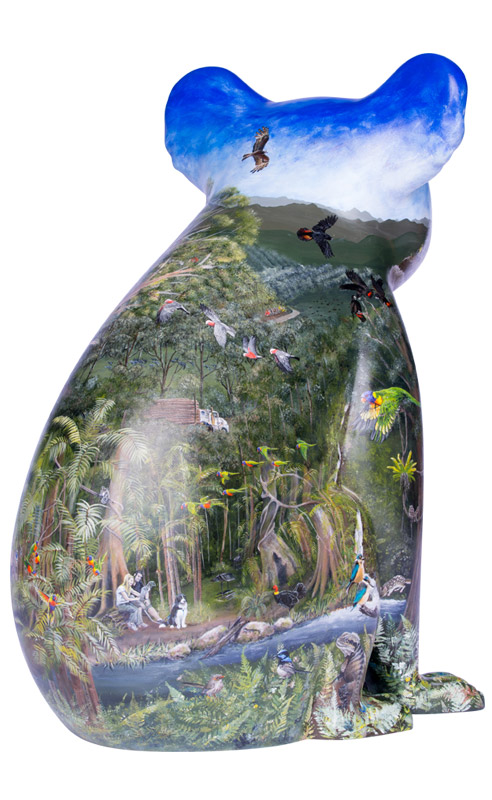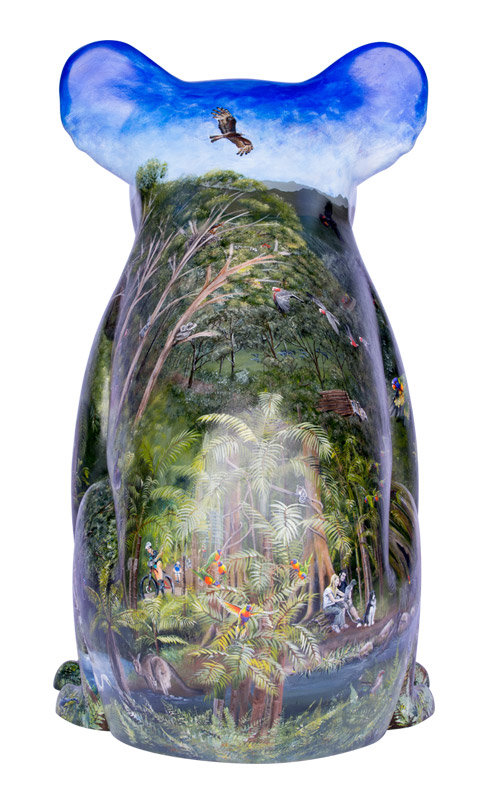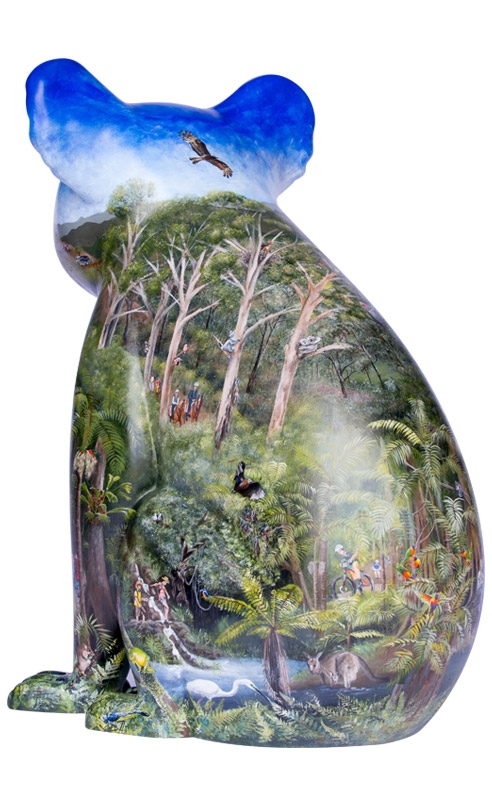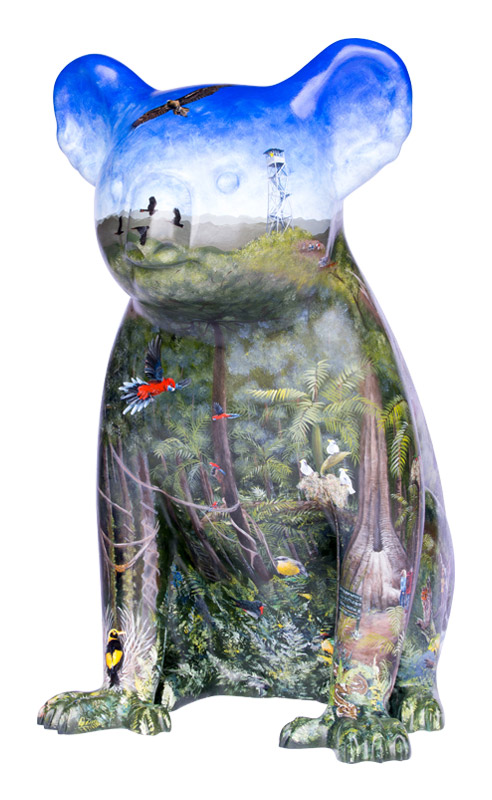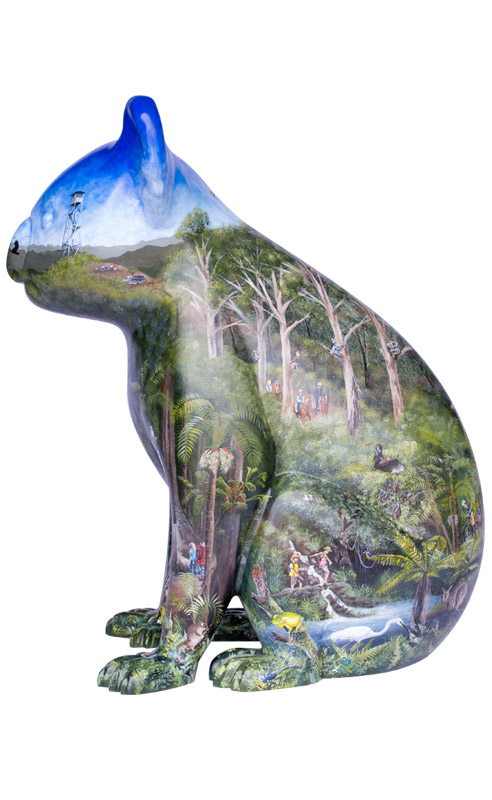 Artist : Pauline Roods
Sponsor: NSW Forestry Corporation
Location: Port Macquarie Museum, Clarence Street, Port Macquarie NSW 2444
Description / Inspiration
This design depicts a detailed and realistic rainforest. The artist's work is an accurate copy of the local wildlife, and will be a great interactive animal search for people of all ages.

The two sponsors are Forestry Corporation Of NSW and Port Macquaire Museum.
Artist Biography
Pauline Roods has been painting for over 20 years. She is a realist, with a preference to work with acrylic and watercolour. Pauline believes these mediums allow her to create pictures with character, expression and dimension. Pauline's goal is not only to present a scene, but to place the viewer within that scene.
Pauline grew up in Port Macquarie, and a love of its natural beauty runs deep in her veins.
Pauline has had a number of exhibitions, and her works hang in collections (both private and commercial) in Australia, Japan, Singapore, America, New Zealand and Fiji.