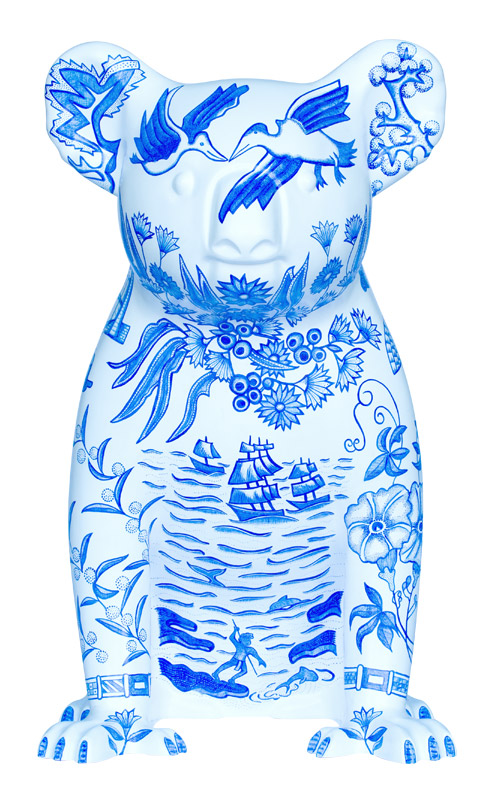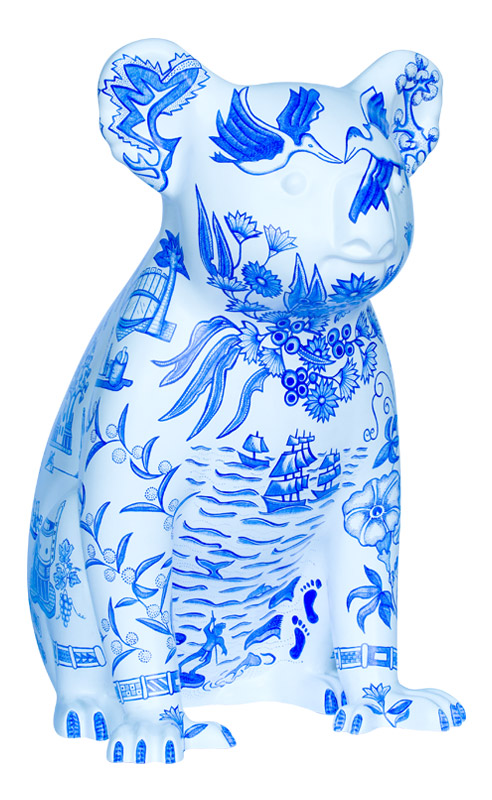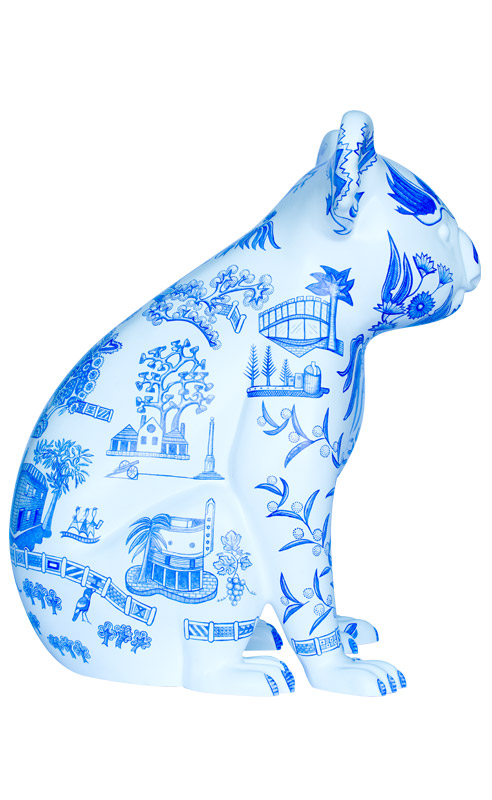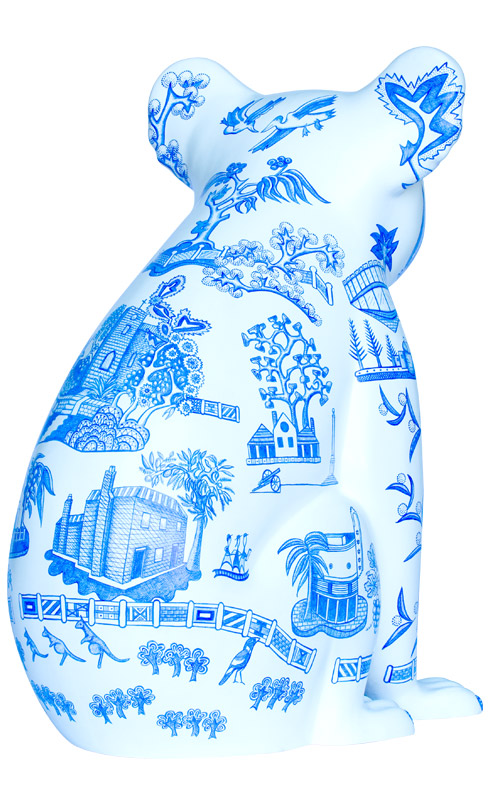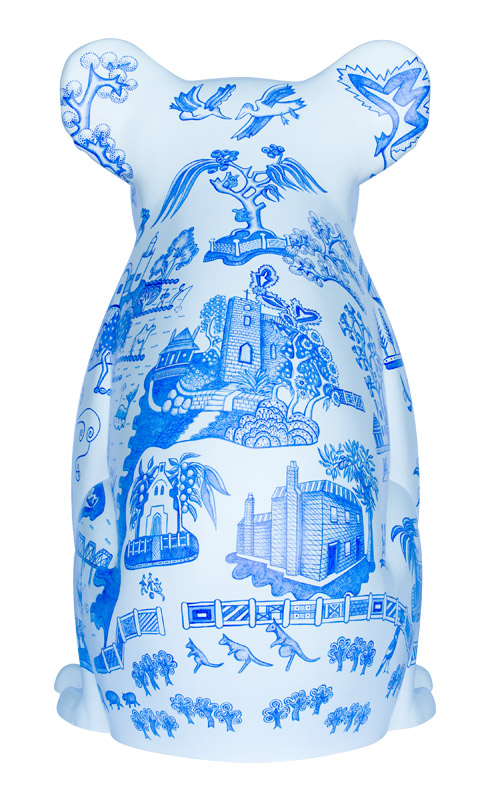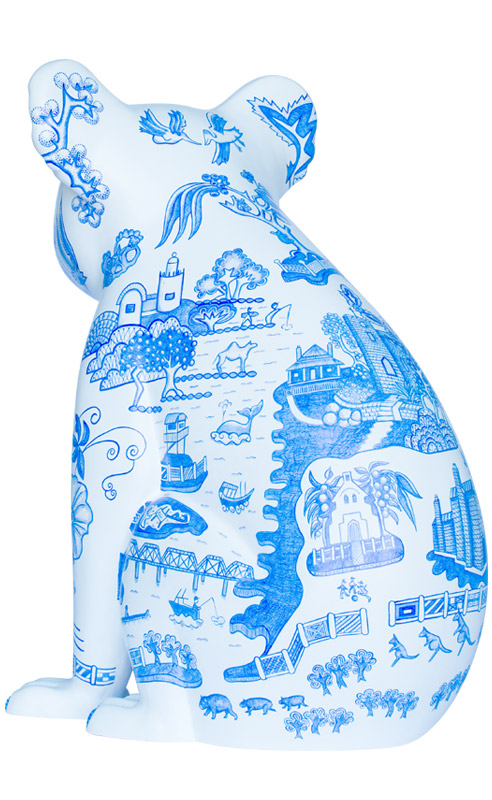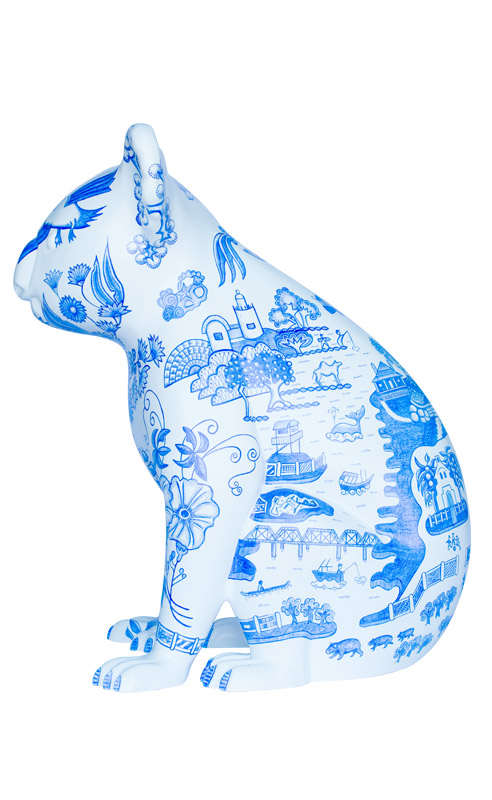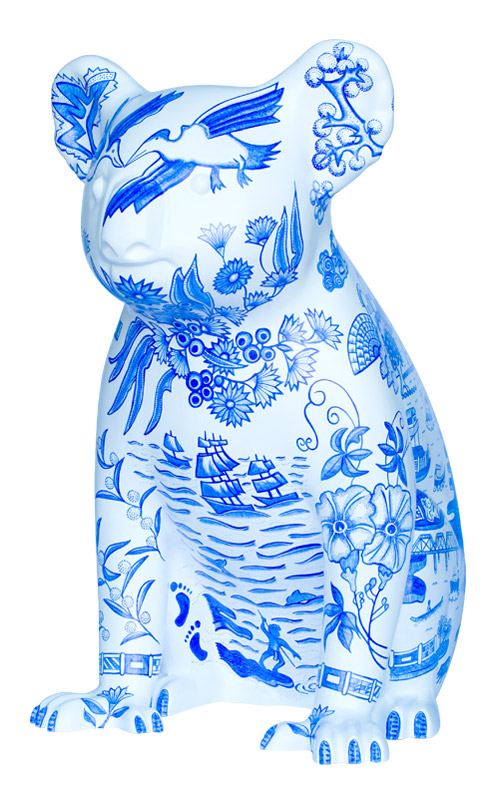 Artist : Carolyn Wagstaff
Location: Bay Park Plaza, 4 Bay Street, Port Macquarie
Description / Inspiration
Native to the region, the koala has born witness to European settlement, a tree-top voyeur of our local history.
Inspired by traditional Willow Pattern design, Willow Koala includes allegorical imagery of Port Macquarie's heritage & culture. It describes the arrival of the first convicts & settlers aboard The Lady Nelson, Prince Regent, and the Mermaid in 1821; the Birpai fisherman represents the original owners of the land; an early botanical illustration by Annabella (Innes) Boswell (1840s); and, historical and contemporary structures set amongst native flora and fauna. Our heritage and history contribute towards the transformation of the landscape and the uniqueness of the Hastings region.
Location Info
Willow is resident at Pipeworks Cafe in the Bay Park Plaza and can be seen in sparkling white and blue as you drive down Park Street. Bay Park Plaza has some great shopping too with Pillow Talk on the Park Street corner. Just across from Willow is Mack the Surf Lifesaver at McDonalds and opposite is the Port Macquarie Marina where you will find Shelly at Seasalt Cafe and Restaurant and Koalasaurus-MAX at Affinity Helicopters and Affinity Marine.