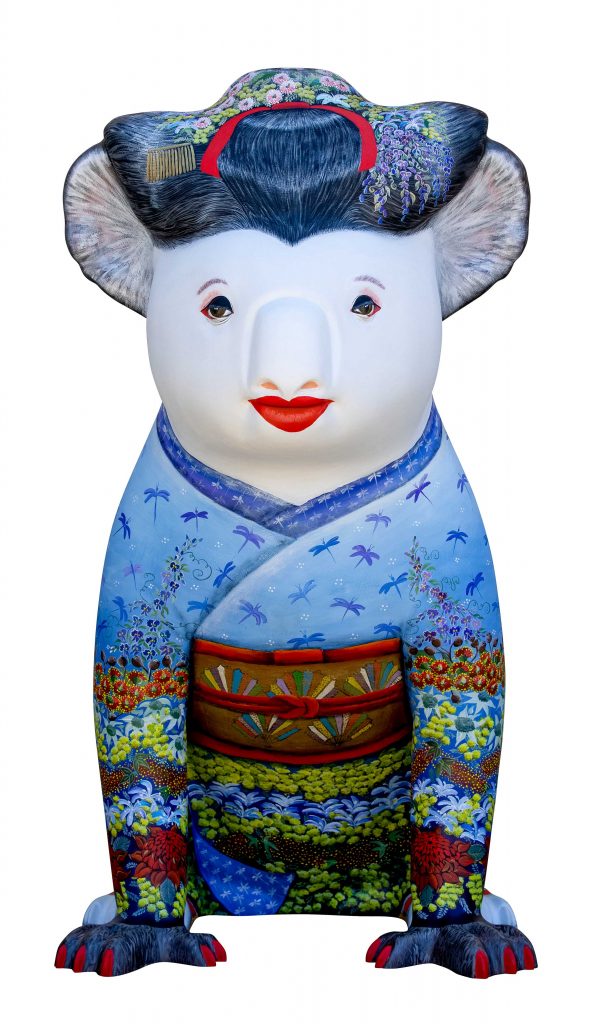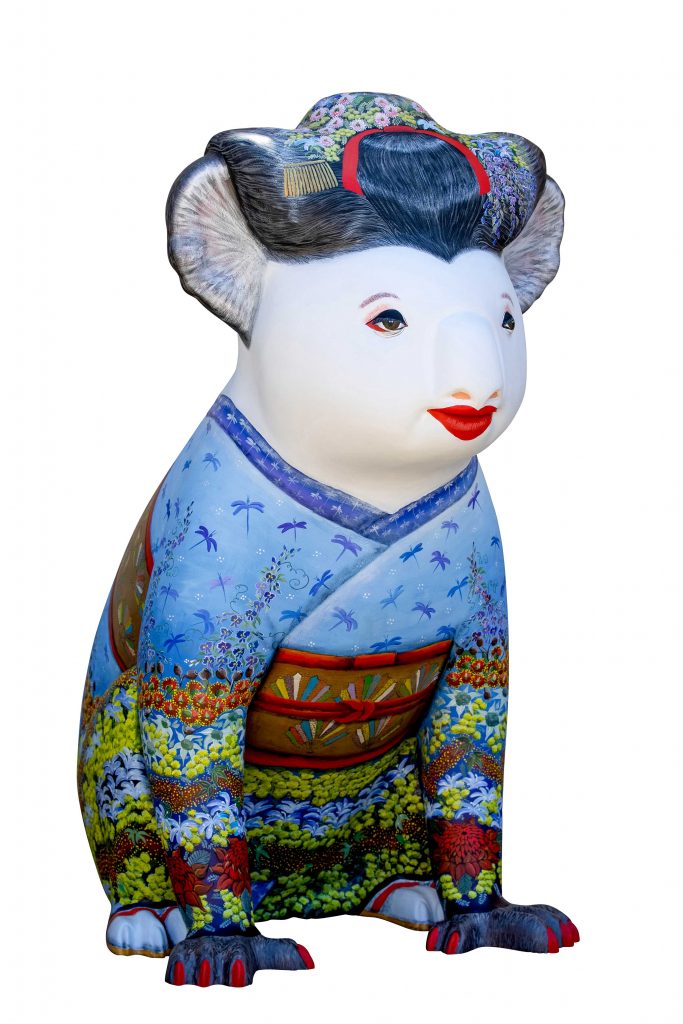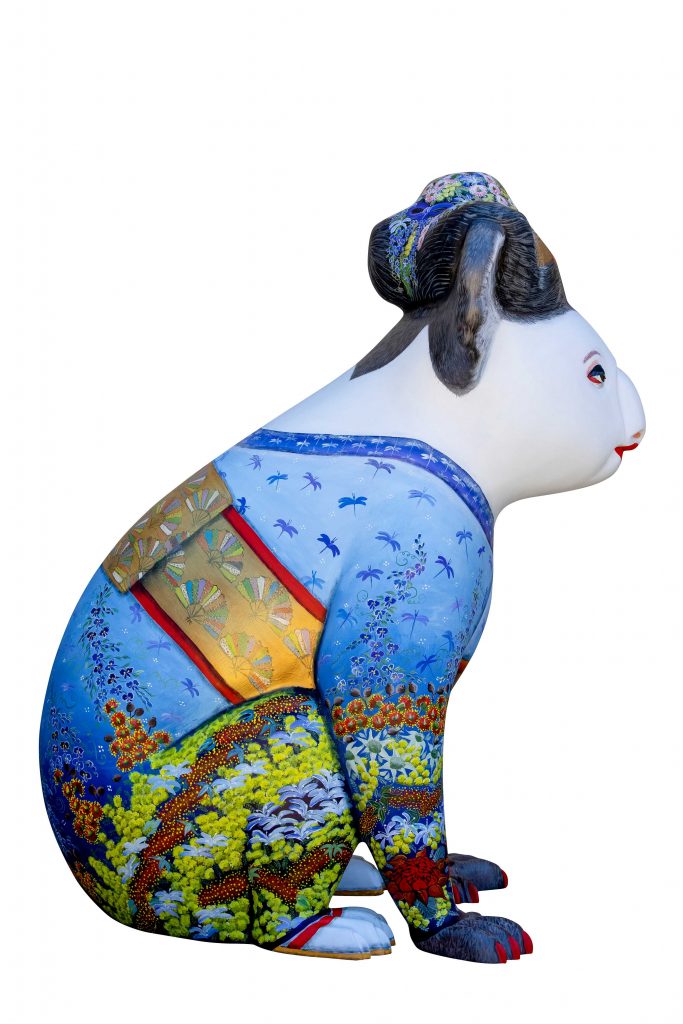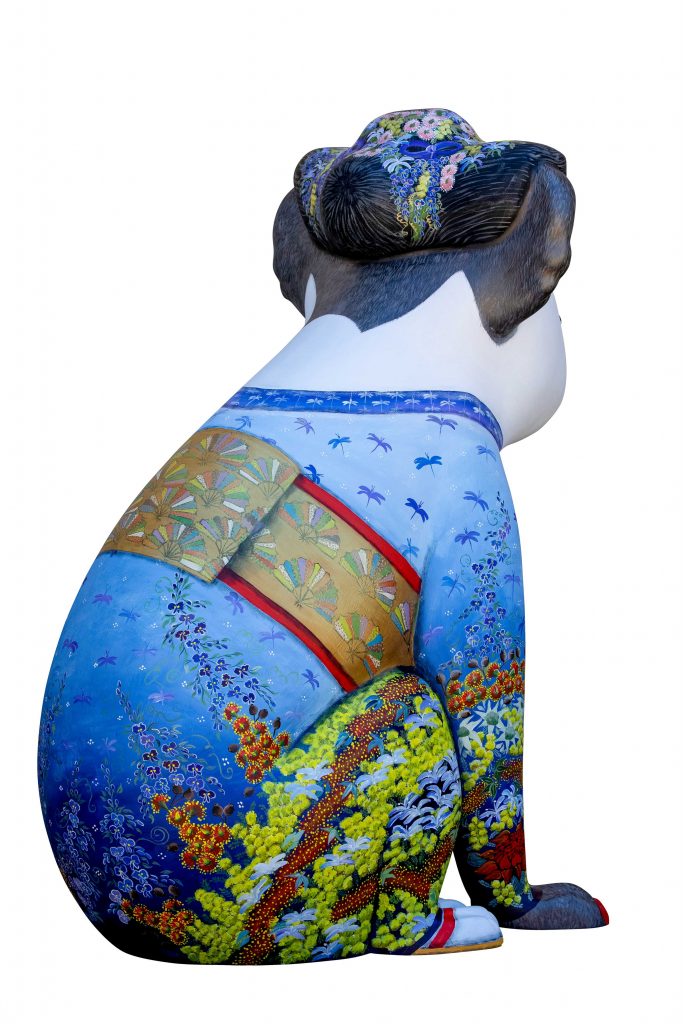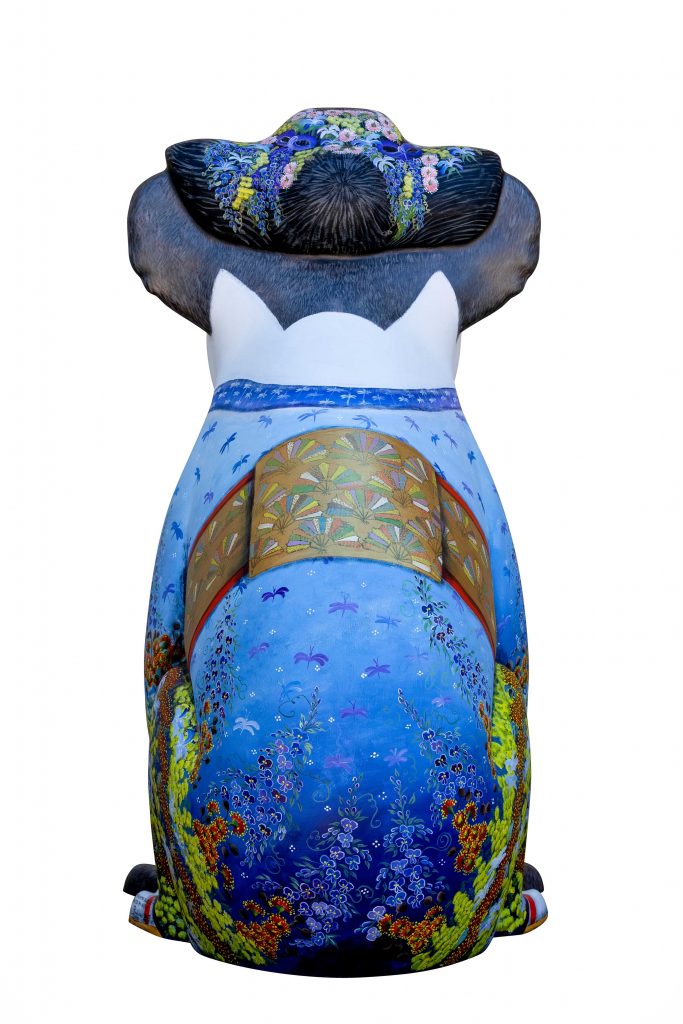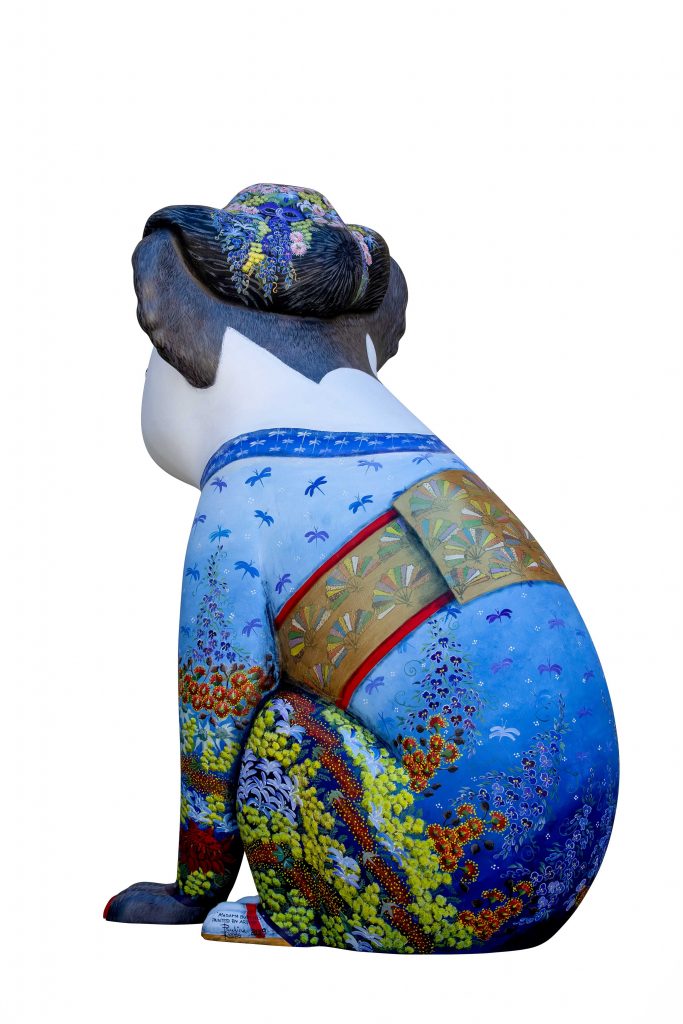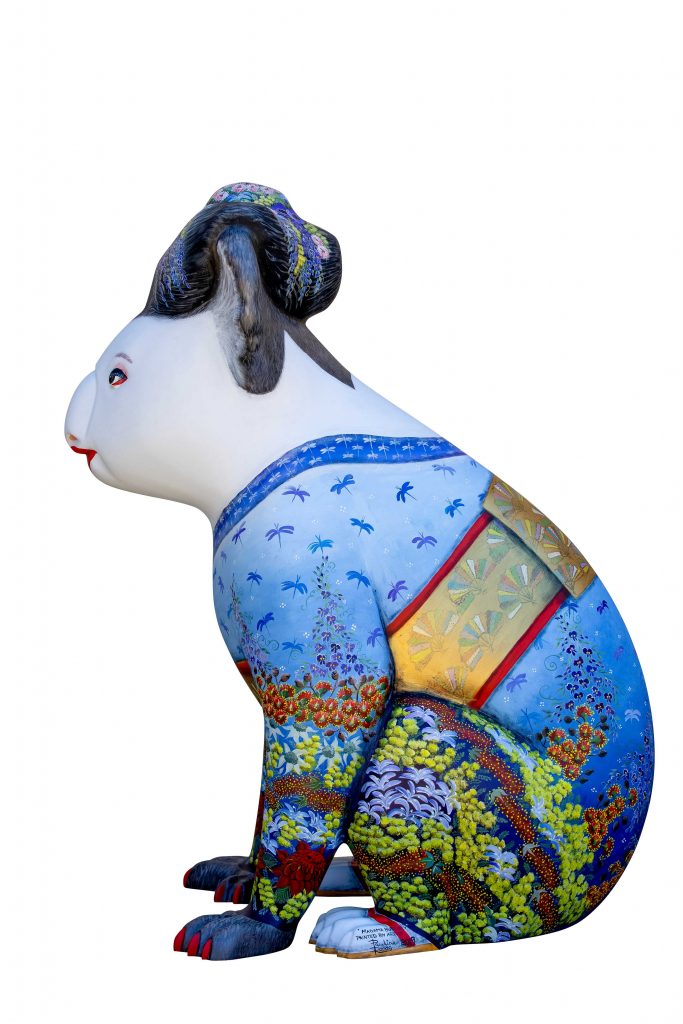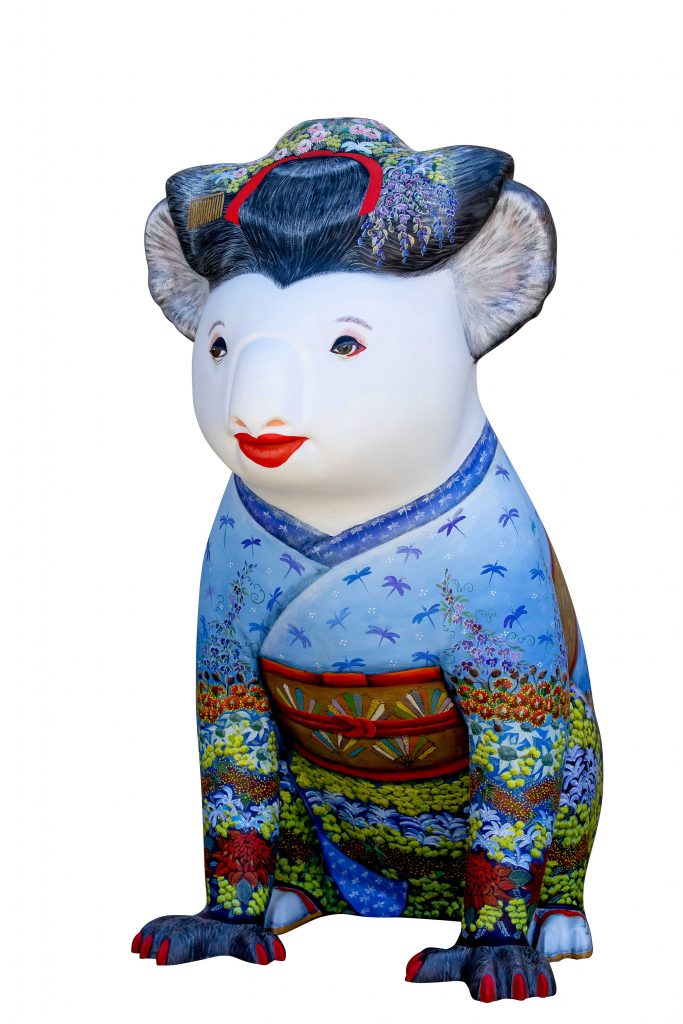 Artist : Pauline Roods
Sponsor: Canvas Momentz
Location: Unit 19, The Hub Centre, 11 Bellbowrie Street, Port Macquarie NSW 2444
Description / Inspiration
A fluttering beauty dreaming of the future, Madame Butterfly is a love story that reaches across cultures, oceans, time. A symbol of Japan's culture and tradition, Geisha are Japanese women who entertain through performing the ancient traditions of art, dance and singing, and are distinctively characterized by their wearing of kimono and oshiroi makeup. Hello Koalas' Madame Butterfly features Australian wildflowers - Flannel Flowers, Wattle and Waratahs - blended together in an intricate floral design.
Artist Biography
Every painting is individual, placing the viewer within that scene. Pauline's original artworks are created to awaken the viewer's imagination and stimulate their senses. Pauline's paintings are highly sought after and hang in private, commercial and public collections in Australia and around the world.

Pauline has had 5 recent exhibitions in Italy, has numerous awards, and is a regular guest artist in various art publications. Pauline has been commissioned to paint 10 Hello Koalas Sculptures and her most recent creation is Winnie the Unicorn, in residence at the Hello Koalas Gift Shop at the Bellbowrie Business Park, Unit 16, 10 Bellowrie Street, Port Macquarie.
Location Info
Madame Butterfly sits at the front of the business hub directly on Bellbowrie Street, between Park Street and Hastings River Drive. Another Hello Koalas sculpture Starry Soul is in the group of businesses there and resident at Donna's Pool and Spas.