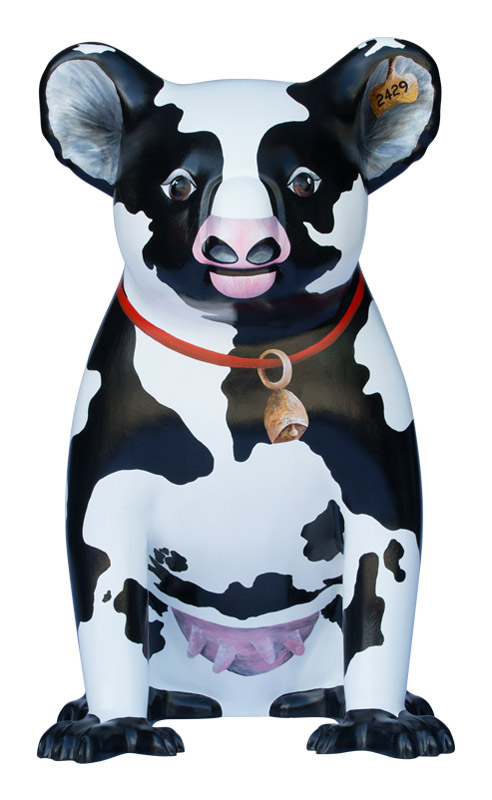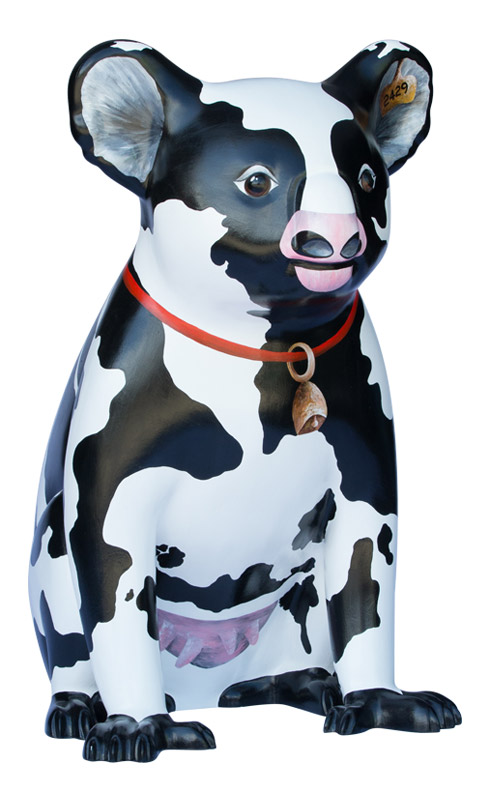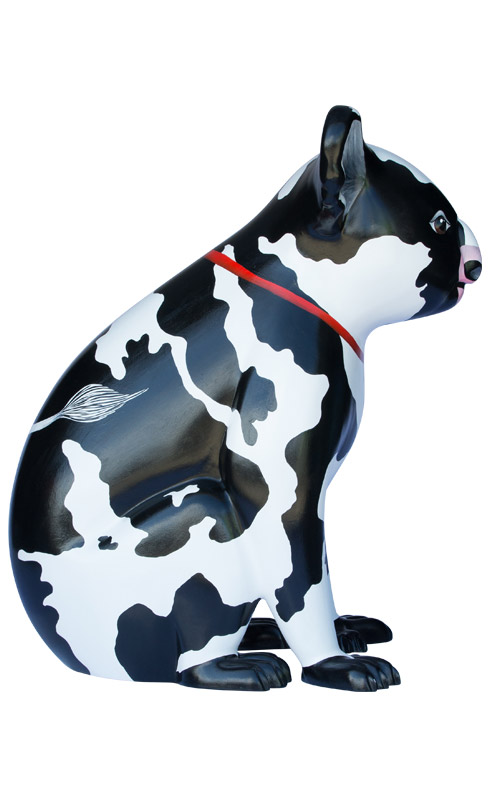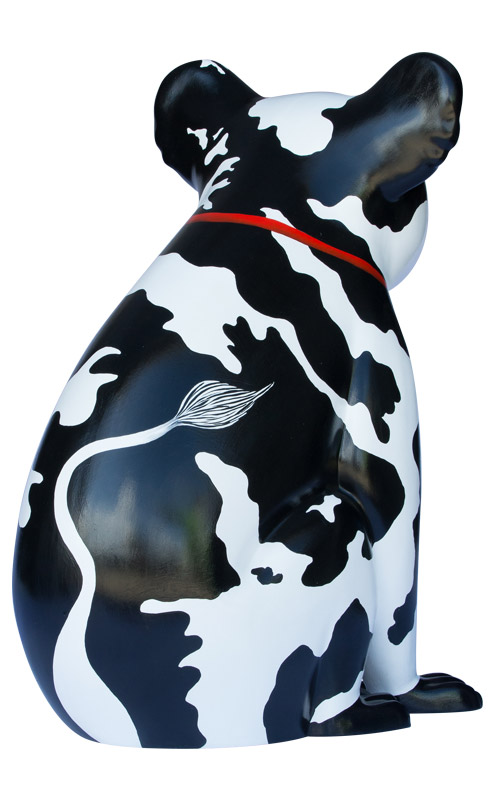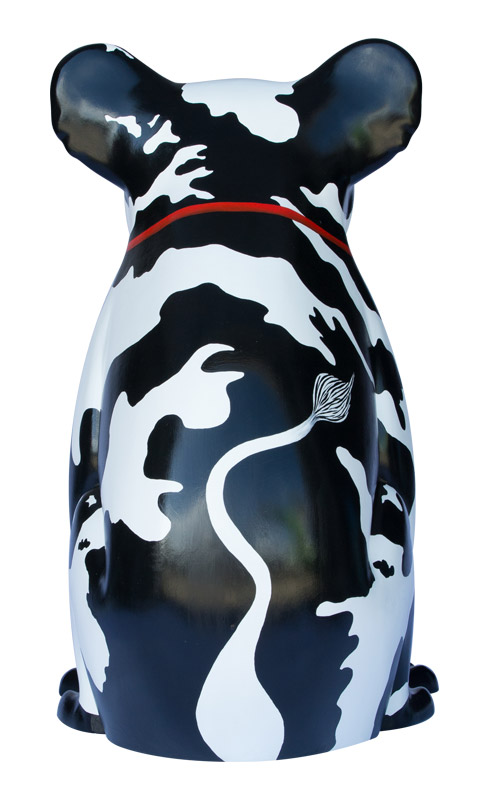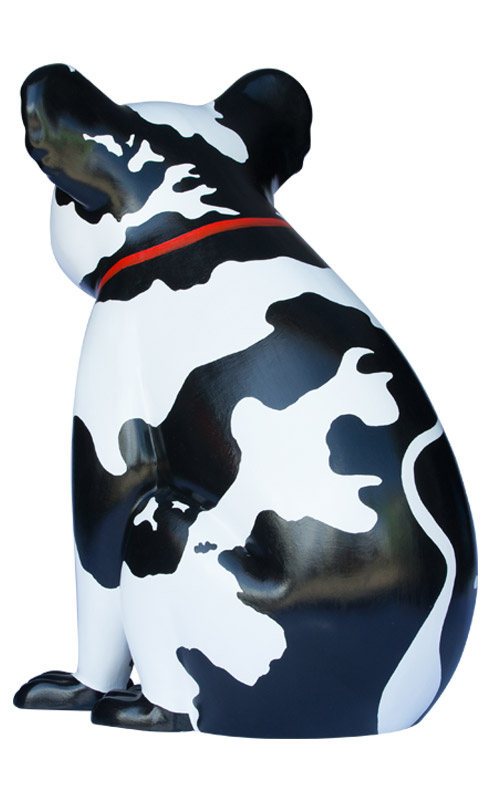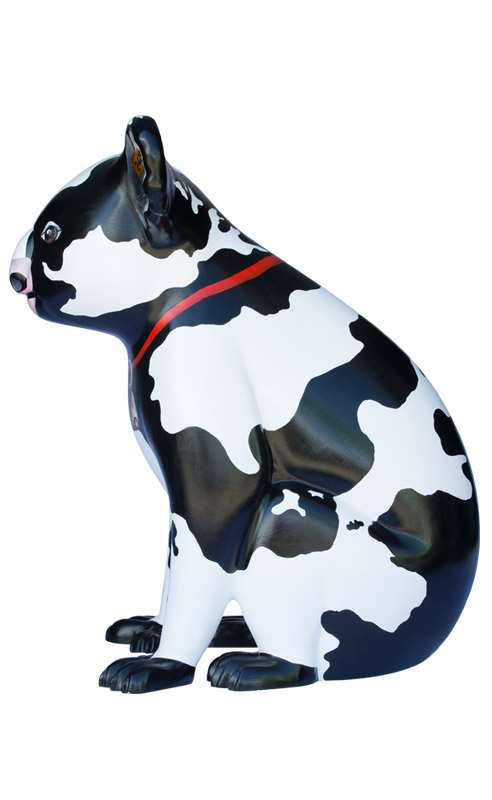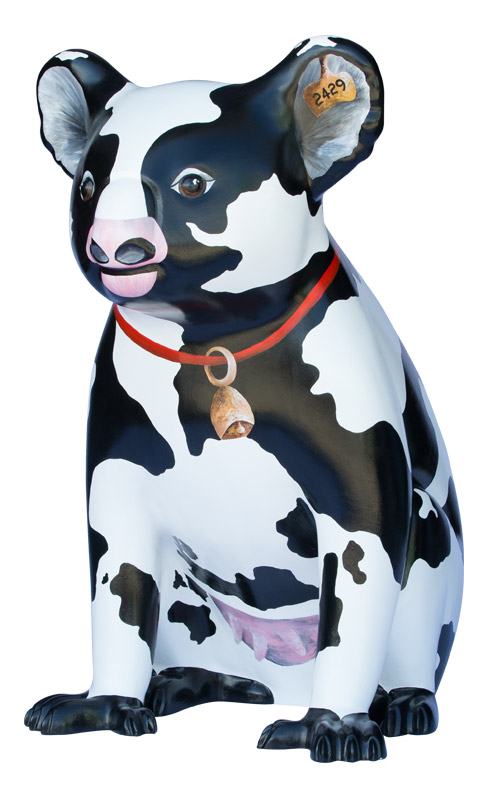 Artist : Kim Staples
Location: 1 Comboyne Street, Comboyne NSW 2429
Description / Inspiration
Cowala represents the peace, serenity and abundance of the lush grazing lands of the mid north coast. The health and well being of the koala does not mirror that of other native and domestic animals. Loss of habitat and mounting pressures from an ever increasing population has resulted in a steady drop in the numbers of these beautiful marsupial ambassadors.
Artist Biography
Kim Staples is an Australian Visual Artist, Art Tutor and Art Therapist who lives and works in Port Macquarie. In 2004 she founded Art of Life. Kim is committed to providing an art educational service to the community. Kim's art courses reflect the needs of local individuals including youth groups, alzheimer's sufferers, disabilities and other challenging conditions.
Kims mission is to support people to achieve, improve and develop healthy emotions through the arts.
She feels artistic expression is the key to one's soul. Kim tries to reflect this in her artwork by connecting her inner world with her outer world. Her love of culture, nature, colour, texture and the unknown is captured in her diverse style of painting and sculpting.