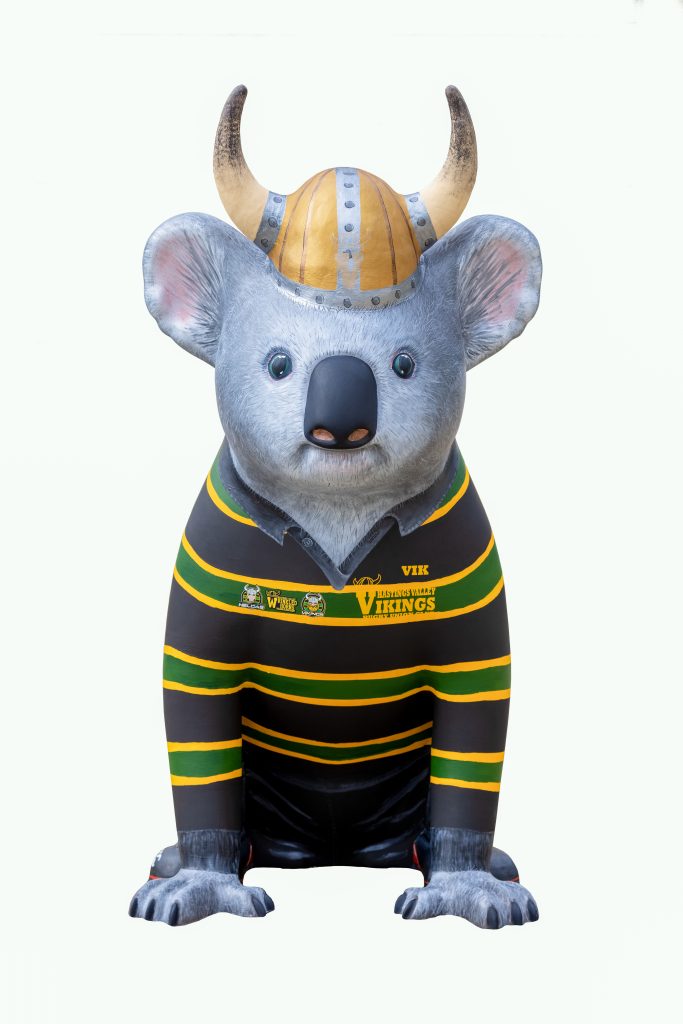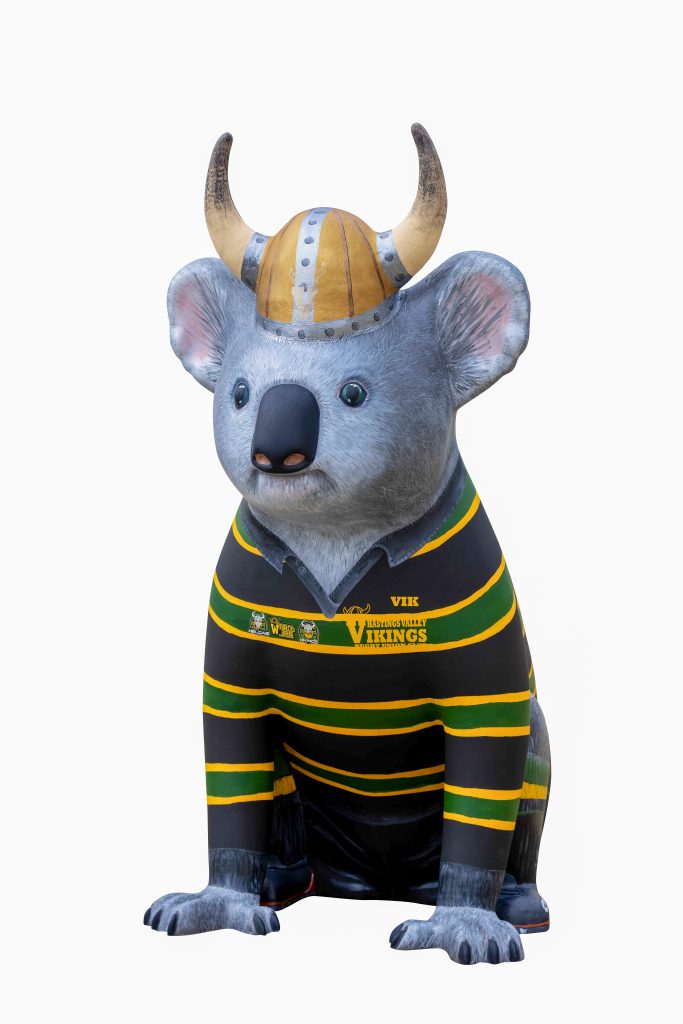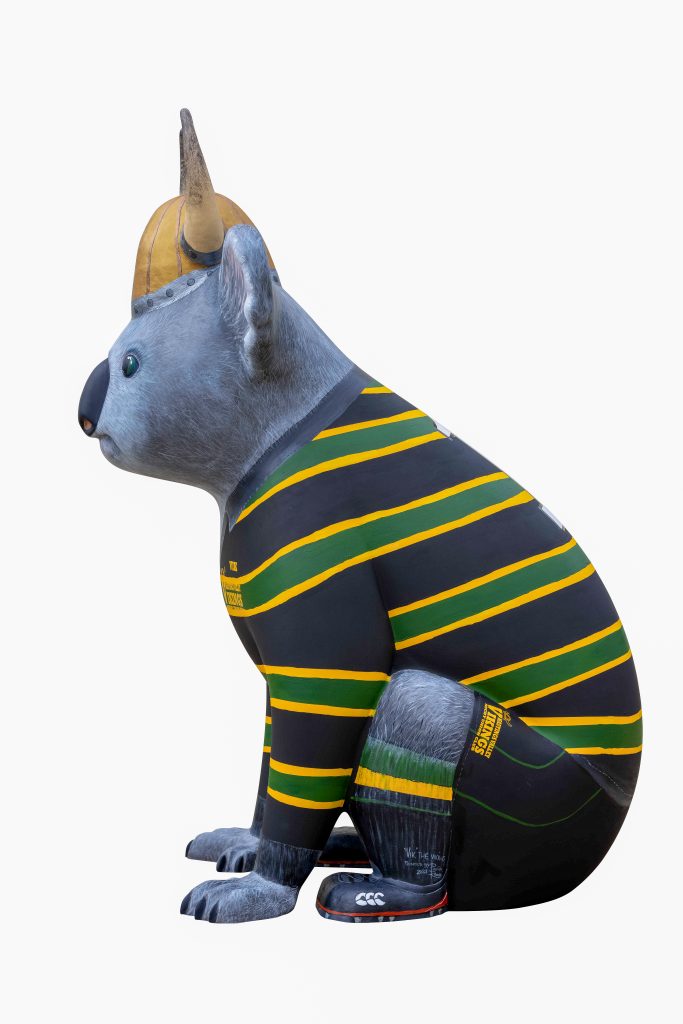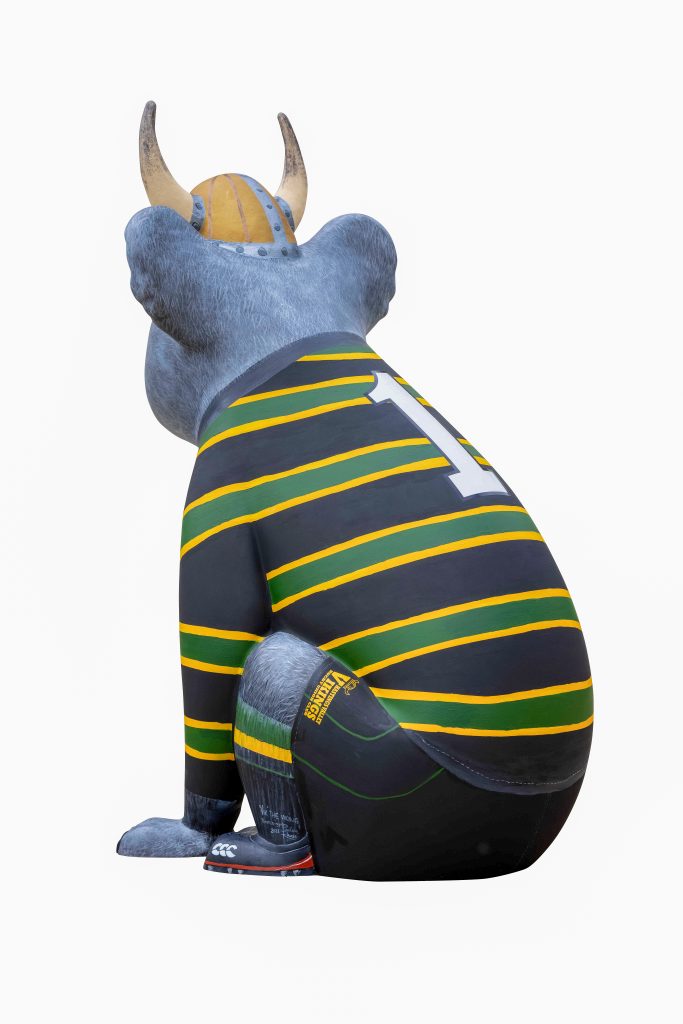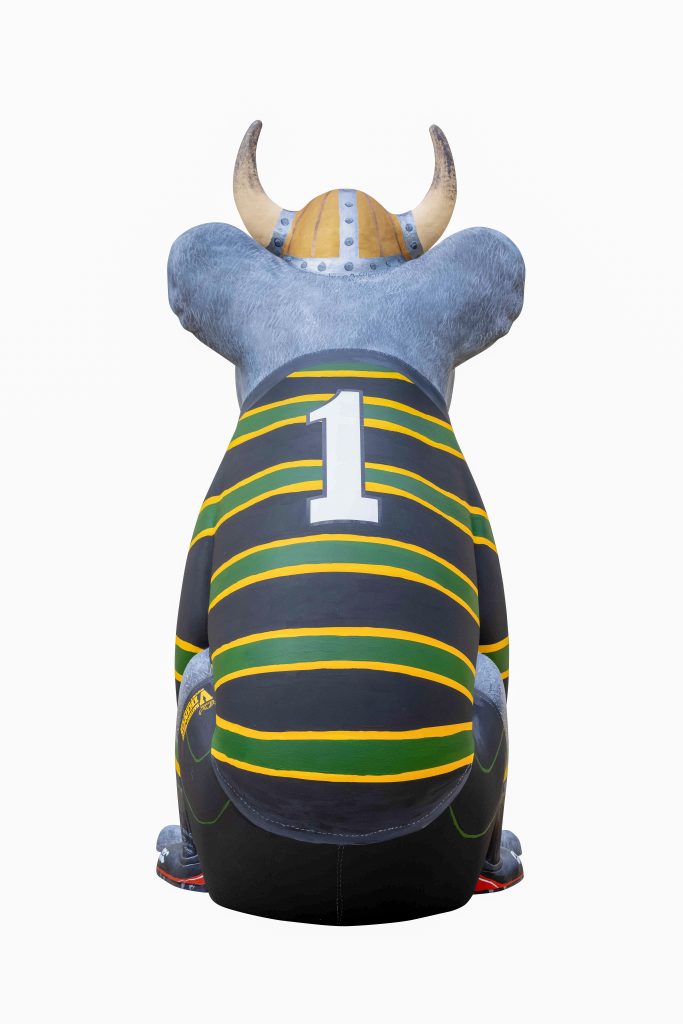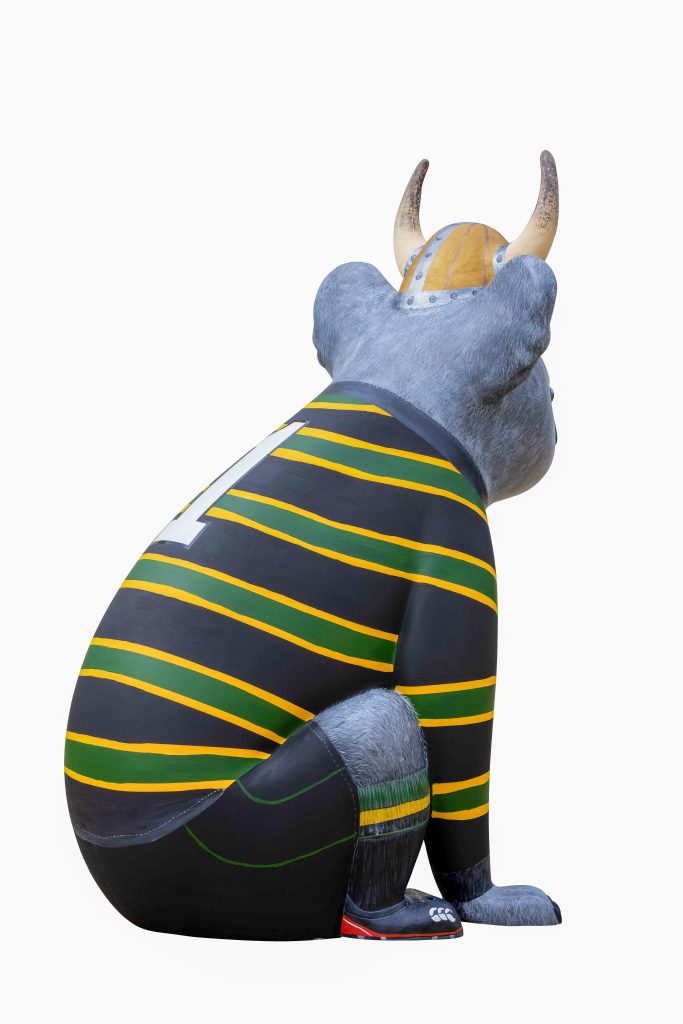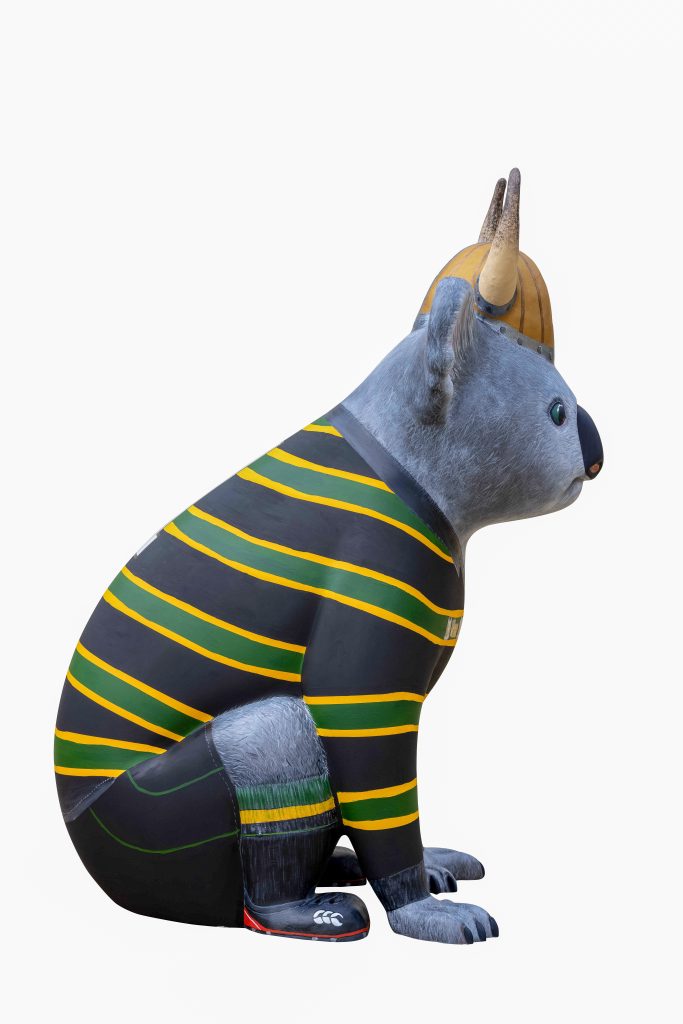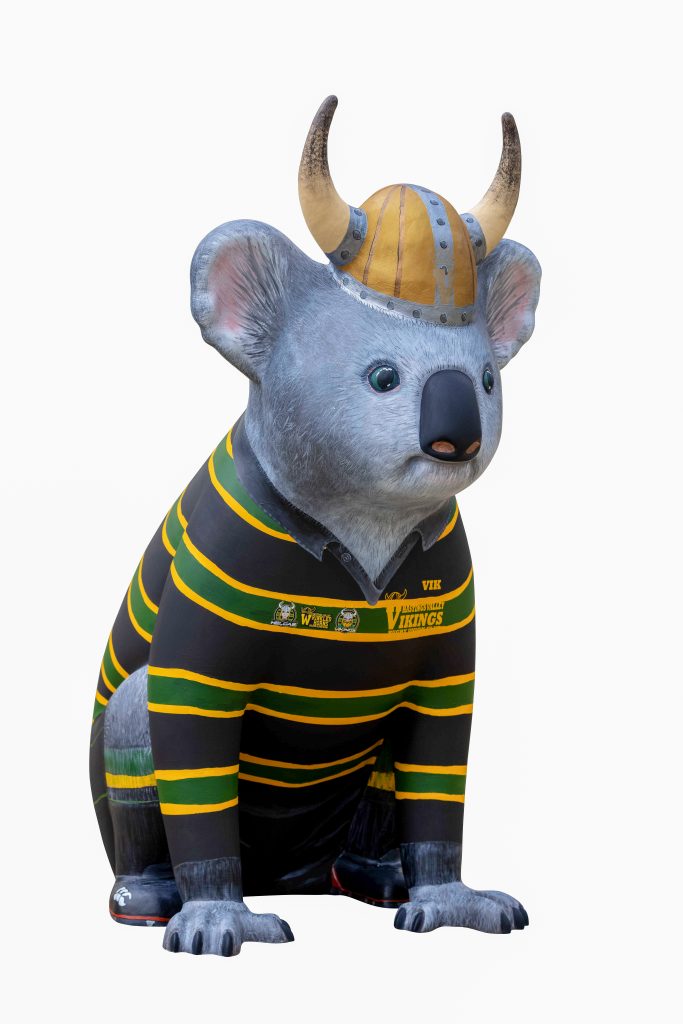 Artist : Pauline Roods
Sponsor: Hastings Valley Vikings Rugby Club
Location: In the Summer, Vik The Viking is located at Hello Koalas Gift House, 16/10 Bellbowrie Street, Port Macquarie NSW 2444 and during the footie season Vik The Viking is at Oxley Oval.
Artist Biography
Artist Biography

Pauline's original artworks are created to awaken the viewer's imagination and stimulate their senses, placing the viewer within that scene.

Pauline's paintings are highly sought after and hang in private, commercial and public collections in Australia and around the world.

Pauline has had 5 exhibitions in Italy, has received numerous awards, and is a regular guest artist in various art publications. Pauline has been commissioned to paint 16 Hello Koalas Sculptures including her latest Winnie The Unicorn.

Location Info
Vik The Viking koala represents the Hastings Valley Vikings rugby football club based at Oxley Oval in Port Macquarie near the beaches during the footie season.