The Big Koala – Spirit of All Koalas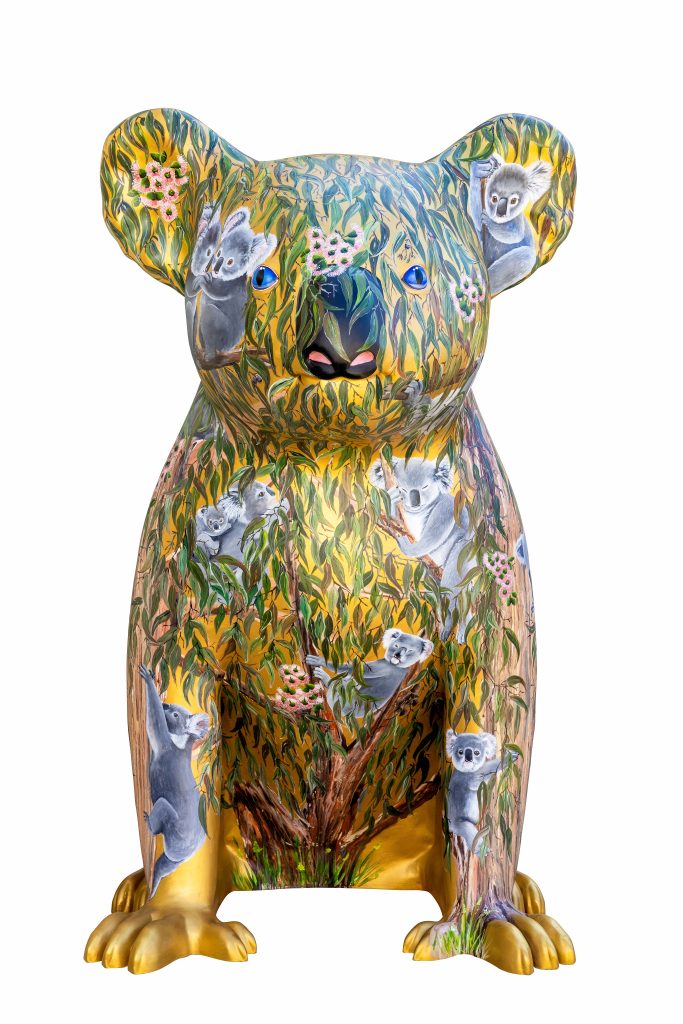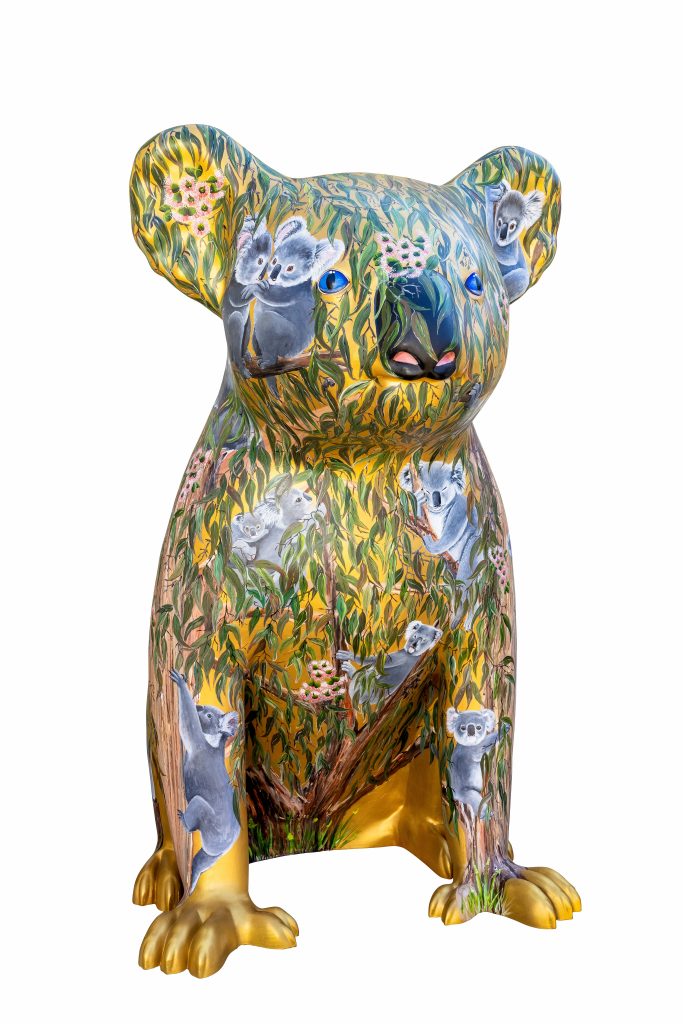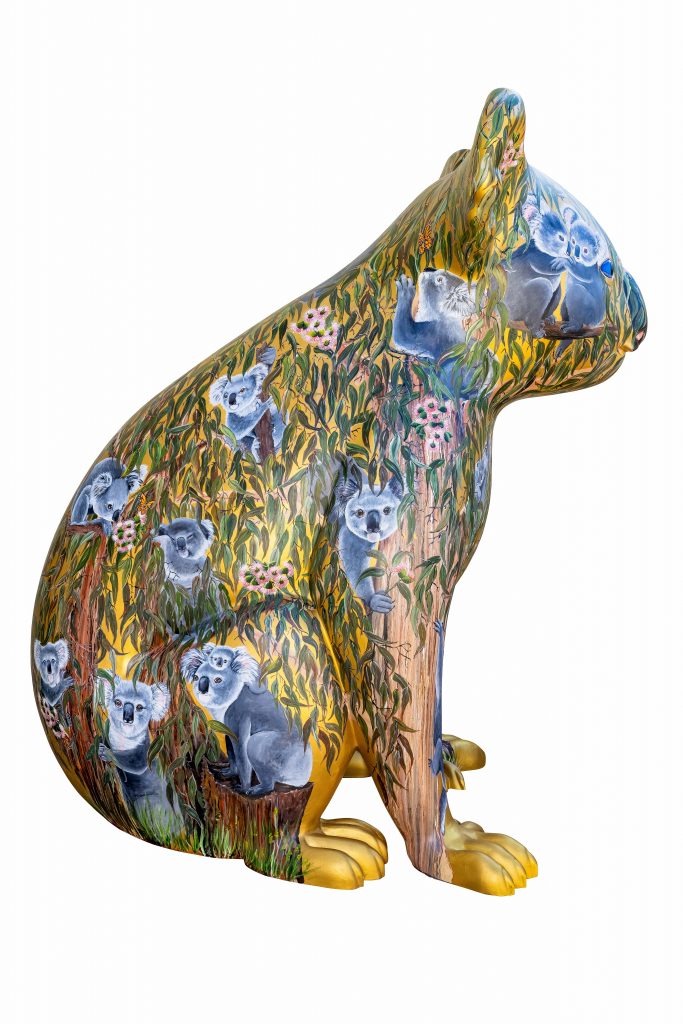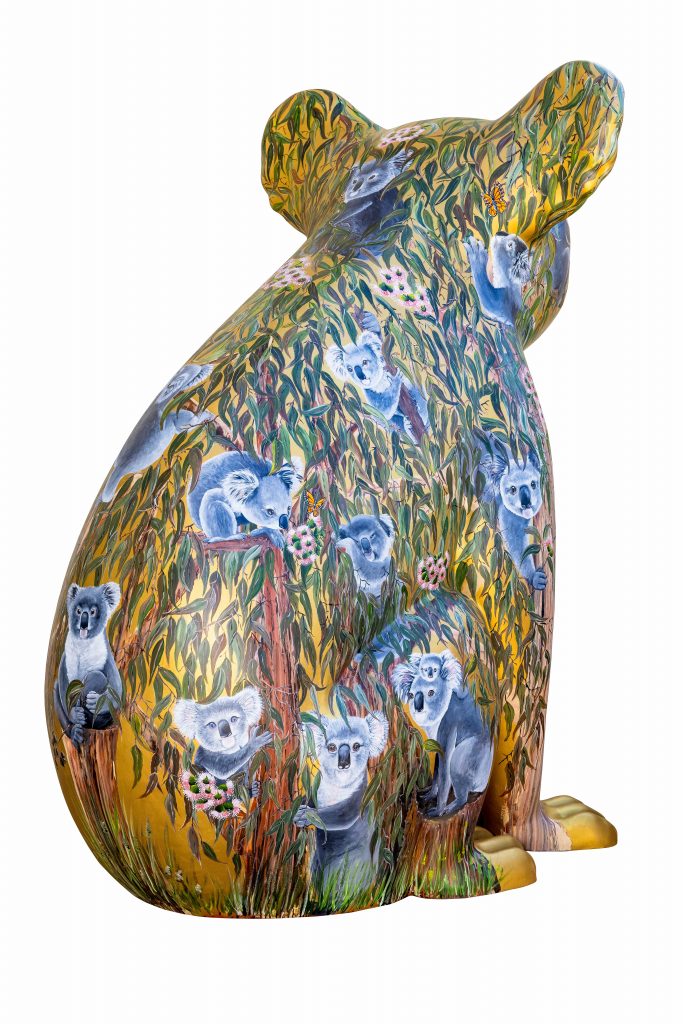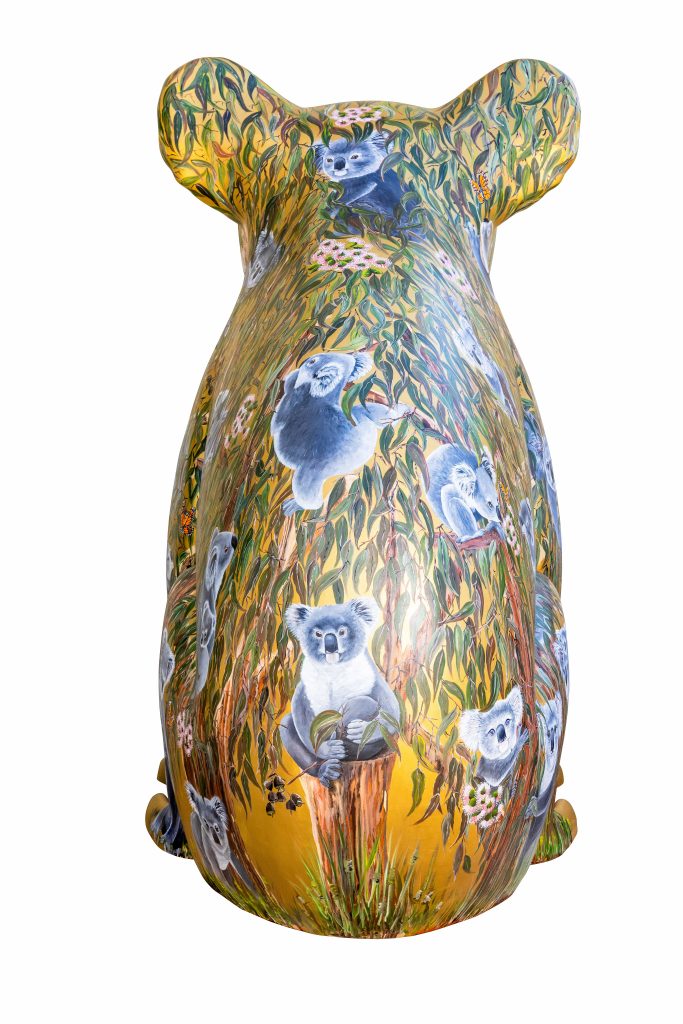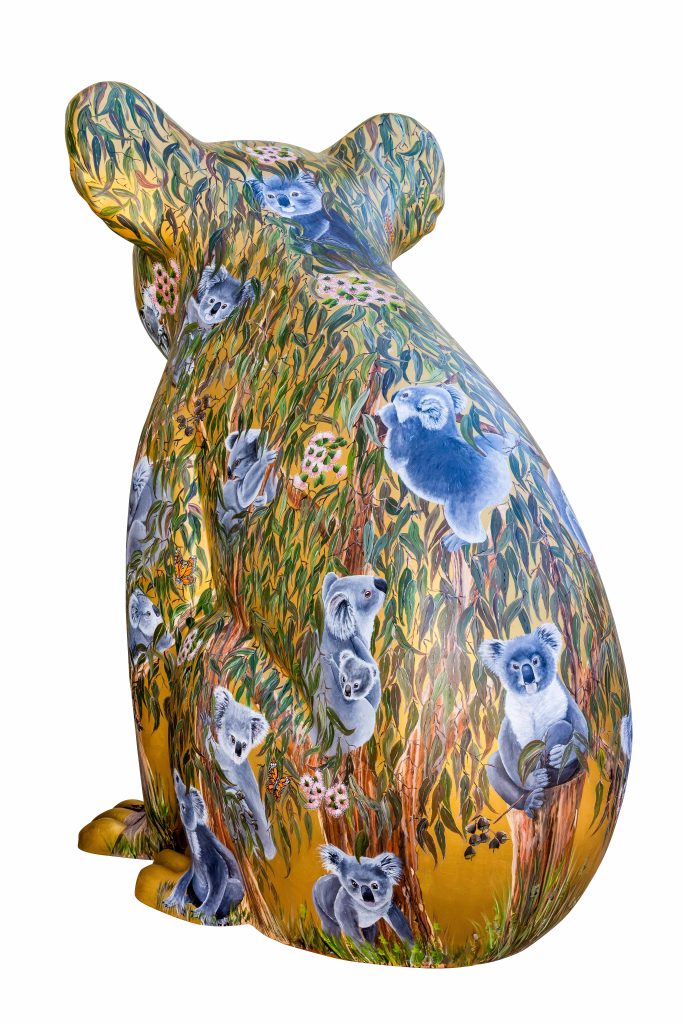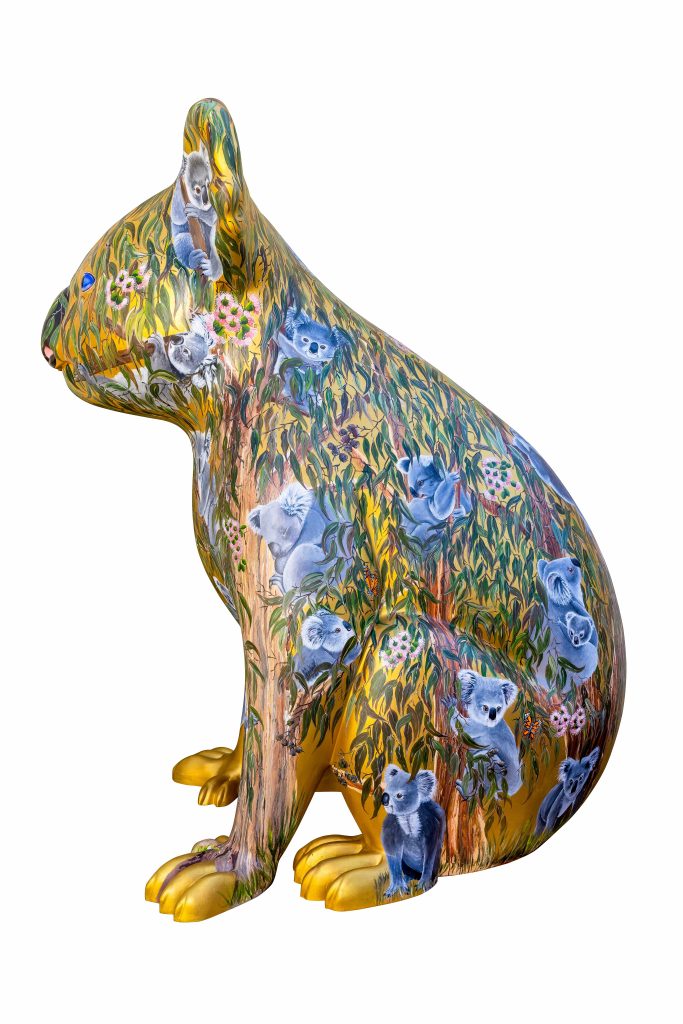 Artist : Pauline Roods
Sponsor: Regional Australia Bank
Location: Guulabaa, Place of Koala, Cowarra State Forest, Corner of Burrawan Forest Drive & Oxley Highway
Description / Inspiration
The Big Koala, Spirit of All Koalas stands 2.5 metres high at the entrance to Guulabaa, Place of Koala, from the car park.

Hello Koalas Sculpture Trail was established in 2014 and the hope for creating The Big Koala remained a dream of founder Margret Meagher until Forestry set out to build a tourism and education precinct in the Cowarra State Forest, 15 minutes from Port Macquarie in the east and 10 minutes from Wauchope in the west.

Pauline Roods was commissioned to paint The Big Koala and local industrial artist John Belfield, from John's River, was commissioned to make the fibreglass sculpture, utilising a large mould JOhn fashioned our of fibreglass too.

The design features 31 koalas, ranging in height from 30 to 55 cm, living happily in their forest home.

The Big Koala has inspired the writing of a second Hello Koalas children's book and publication date is September 2023. Pauline Roods will illustrate the book which is being written by Hello Koalas founder Margret Meagher, in collaboration with several koala experts.

Watch 'The Making of The Big Koala' You Tube link
https://youtu.be/cbGvZJt7mZk


Artist Biography
Artist Biography

Pauline's original artworks are created to awaken the viewer's imagination and stimulate their senses, placing the viewer within that scene.

Pauline's paintings are highly sought after and hang in private, commercial and public collections in Australia and around the world.

Pauline has had 5 exhibitions in Italy, has received numerous awards, and is a regular guest artist in various art publications. Pauline has been commissioned to paint 10 Hello Koalas Sculptures including her latest Winnie The Unicorn.

Location Info
Guulabaa, Place of Koala - New Tourism and Educational Precinct being developed by Forestry Corporation of NSW in the Cowarra State Forest, Corner of Burrawan Forest Drive and Oxley Highway - 5 minutes from the Pacific Highway turnoff to Wauchope.