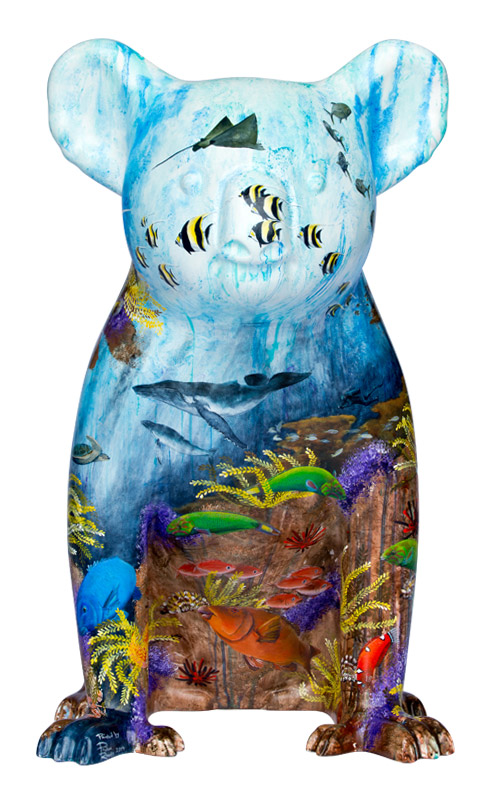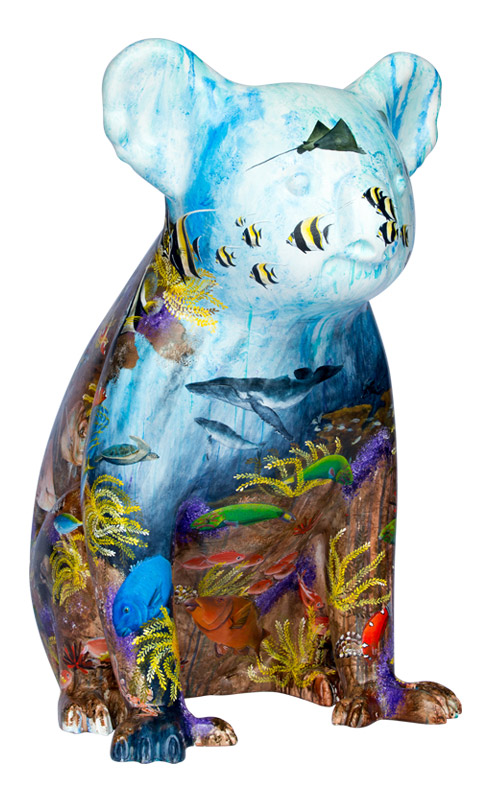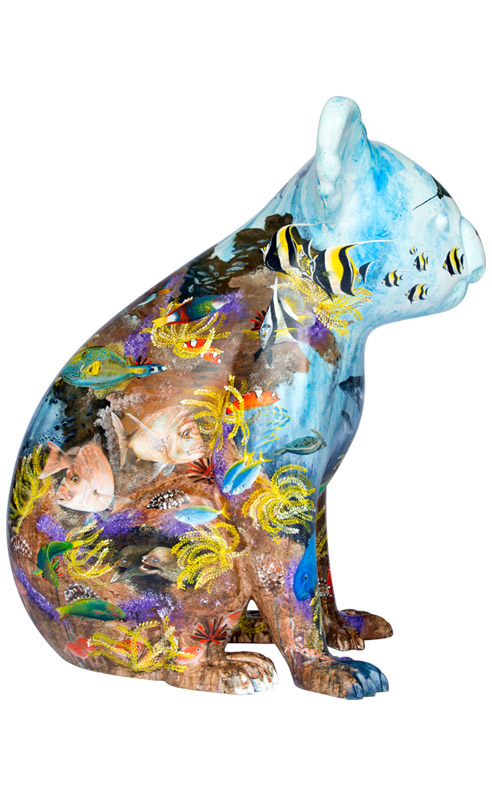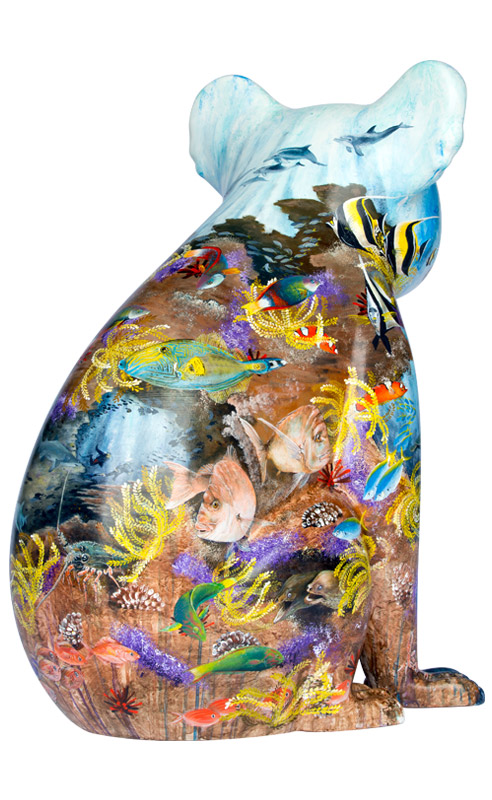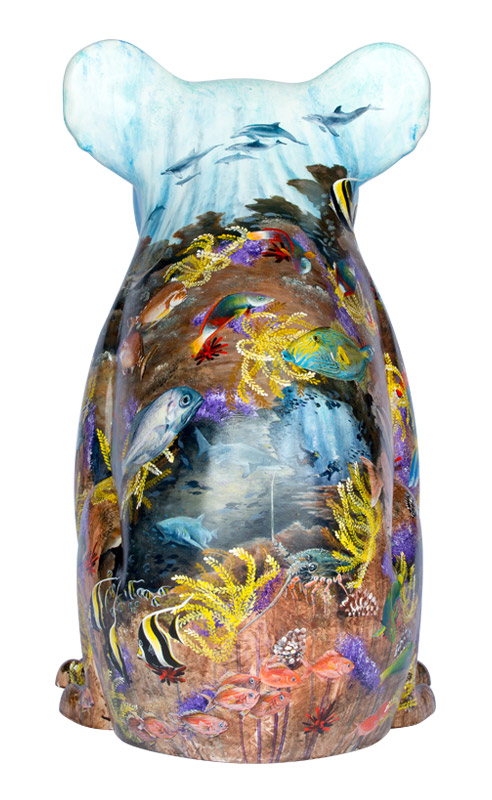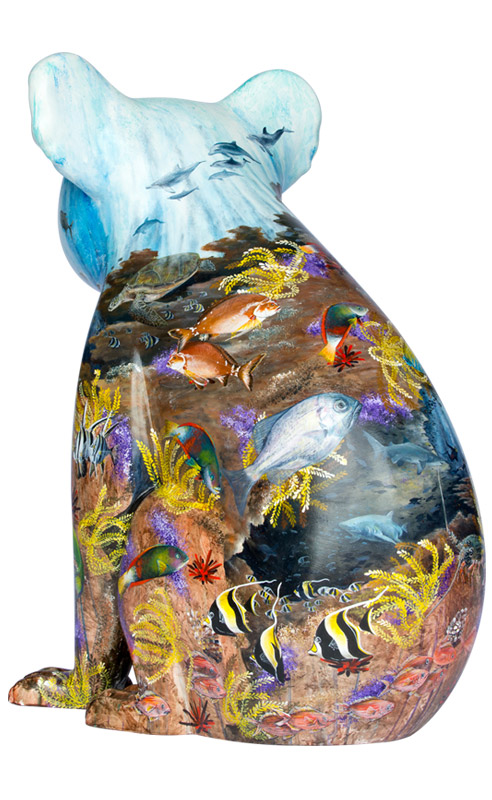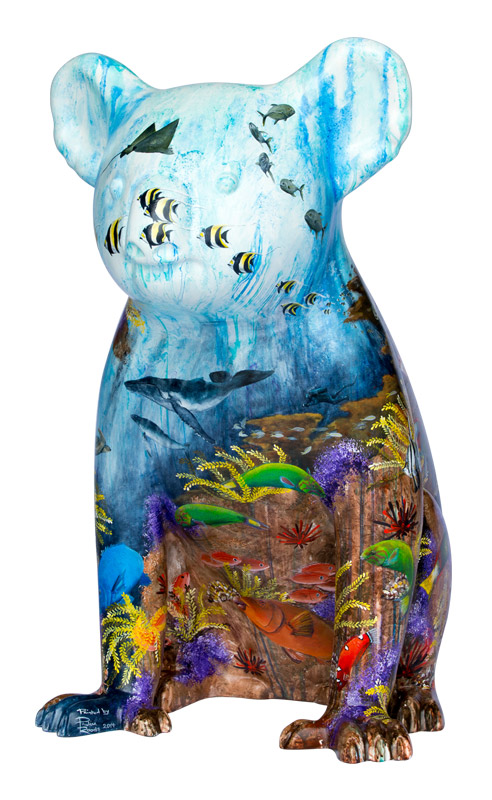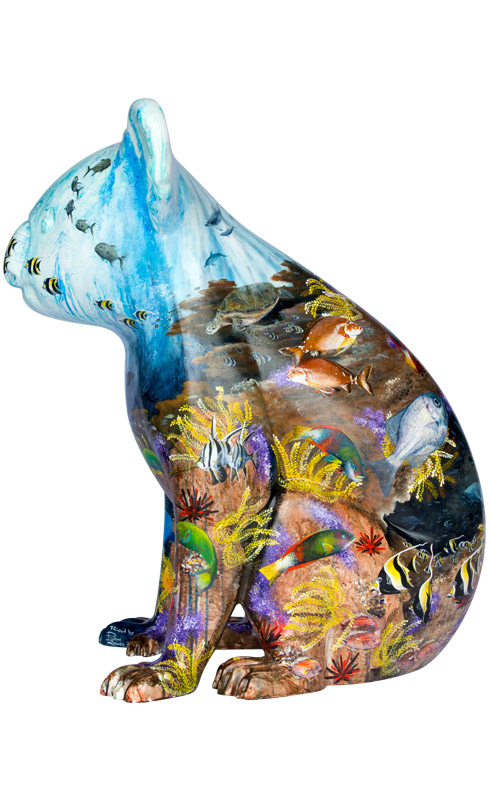 Artist : Pauline Roods
Sponsor: Seasalt Port Macquarie Cafe and Restaurant
Location: The Marina, 18 Park Street, Port Macquarie NSW 2444
Description / Inspiration
The design shows a snapshot of Port Macquarie's "Under Water World". All the fish species are native to the waters around Greater Port Macquarie, and they have been painted botanically and are a valuable resource material for anyone interested in the local marine life.

Visitors come to Greater Port Macquarie to spend time in or on the waters of our famous beaches and rivers. But how many visitors let alone locals, get to see what lies below the surface? 'Shelly' provides a magnificent window into this beautiful underwater world.
Artist Biography
Pauline Roods has been painting for over 20 years. She is a realist, with a preference to work with acrylic and watercolour. Pauline believes these mediums allow her to create pictures with character, expression and dimension. Pauline's goal is not only to present a scene, but to place the viewer within that scene.

Pauline grew up in Port Macquarie, and a love of its natural beauty runs deep in her veins.
Pauline has had a number of exhibitions, and her works hang in collections (both private and commercial) in Australia, Japan, Singapore, America, New Zealand and Fiji.

Many of her paintings feature scenes of marine life and her work can be seenat Hastings Valley Fine Art Gallery, 6 William Street, just near the Mid North Coast Maritime Museum where you can also see "Koala Noir" by artist Beric Henderson and another of Pauline's paintings, "Lachlan Macquarie".
Location Info
Seasalt Cafe & Restaurant Port Macquarie is one of the most picturesque locations in Port Macquarie to enjoy breakfast or lunch. Outdoors enjoy the view of the sparkling Hastings River and the ebb and flow of the boats at the Marina.