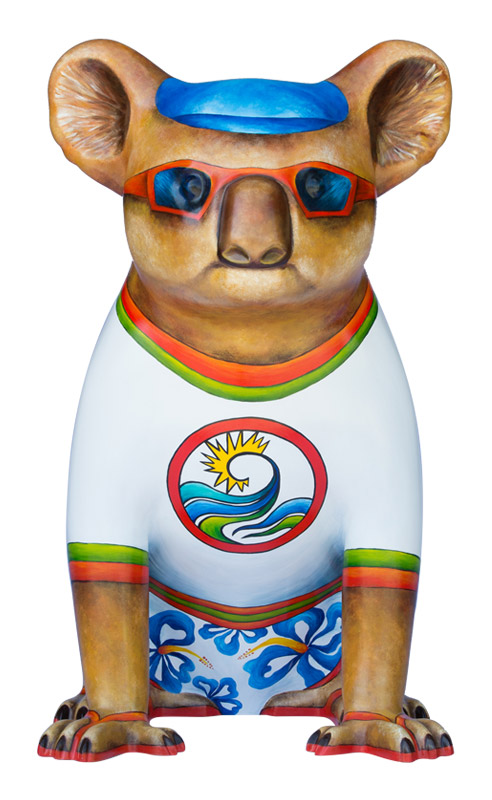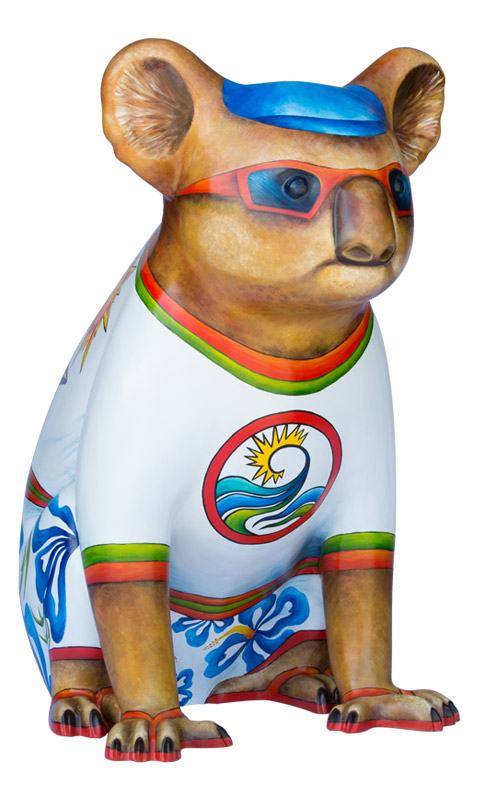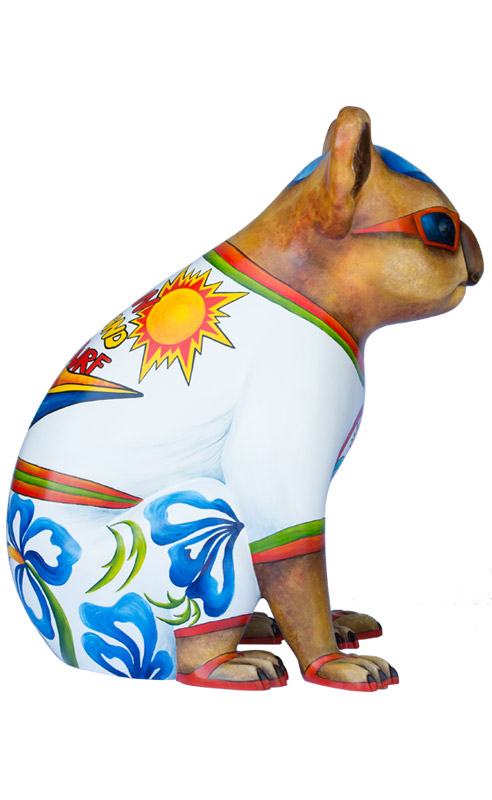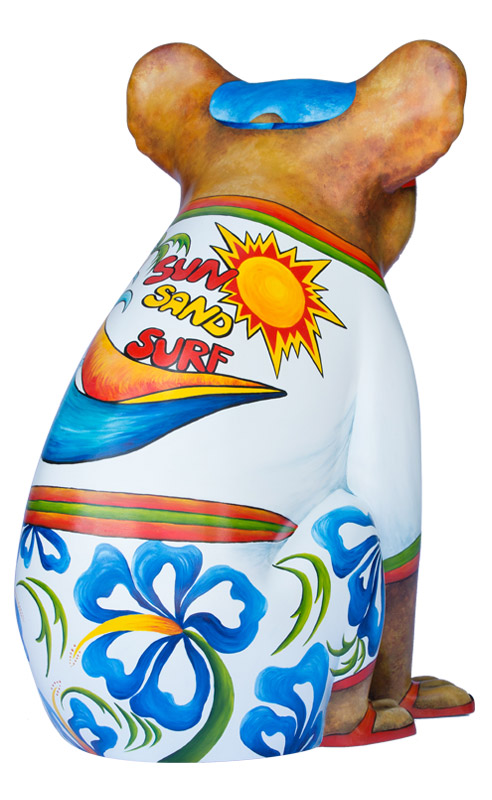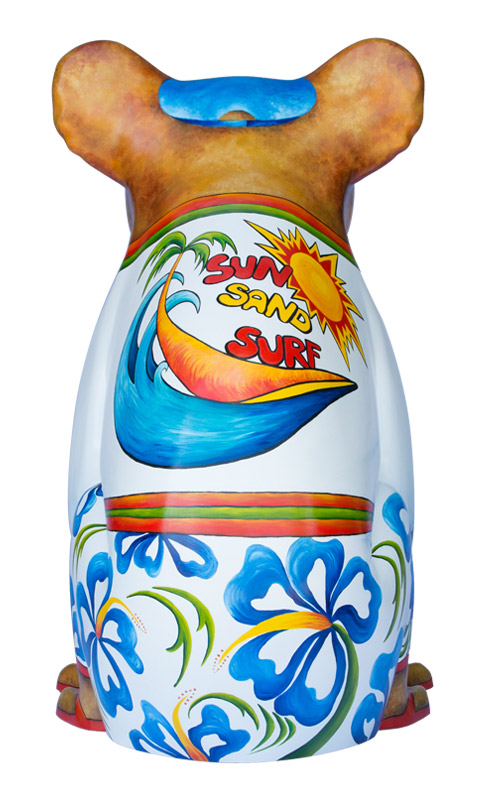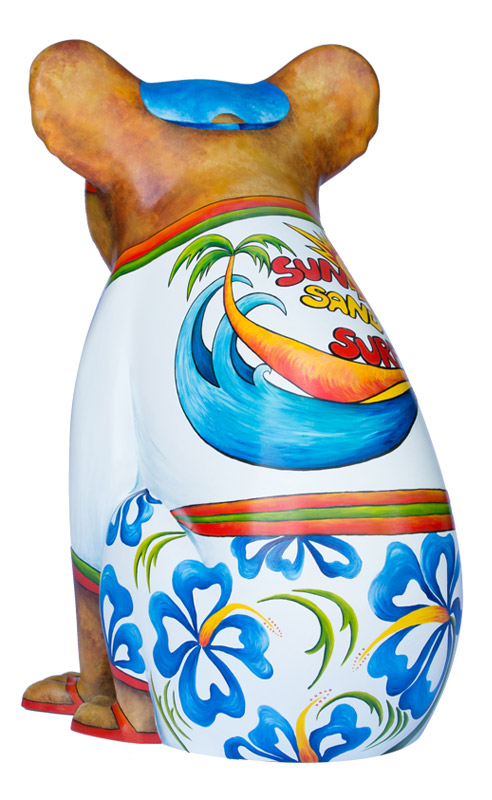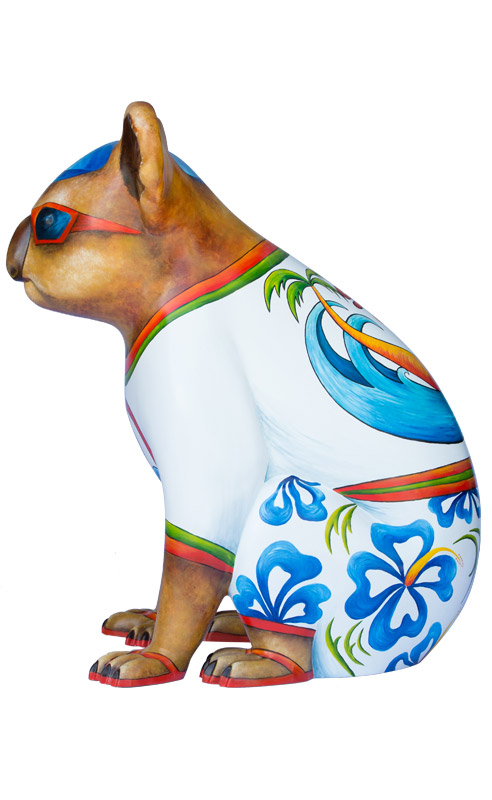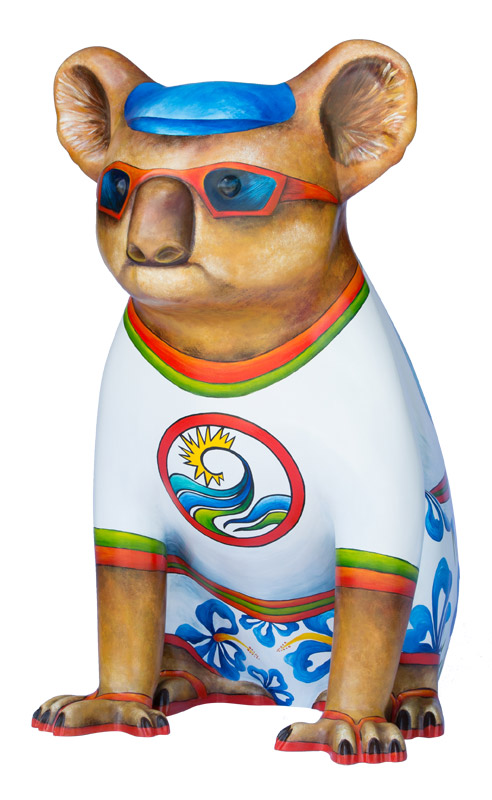 Artist : Kim Staples
Sponsor: Panthers Port Macquarie
Location: 1 Bay Street, Port Macquarie NSW 2444
Description / Inspiration
Sandy Paws is a mirror to so many of us who love the sun, surf and outdoor life that is such a part of the mid north coast and our beautiful coastline.

Nature's palette of colours - the sun, sand and ocean - are all key factors in the inspiration behind "Sandy Paws".

Sandy loves the feel of the sand between his toes…ah…paws…and knows enough to "slip, slop and slap" with sunnies, hat, rashie, boardies and thongs. "Surfs up"!
Artist Biography
Kim Staples is an Australian Visual Artist, Art Tutor and Art Therapist who lives and works in Port Macquarie. In 2004 she founded Art of Life. Kim is committed to providing an art educational service to the community. Kim's art courses reflect the needs of local individuals including youth groups, alzheimer's sufferers, disabilities and other challenging conditions.

Kim's mission is to support people to achieve, improve and develop healthy emotions through the arts.
She feels artistic expression is the key to one's soul. Kim tries to reflect this in her artwork by connecting her inner world with her outer world. Her love of culture, nature, colour, texture and the unknown is captured in her diverse style of painting and sculpting.