Mayor of the Koala Republic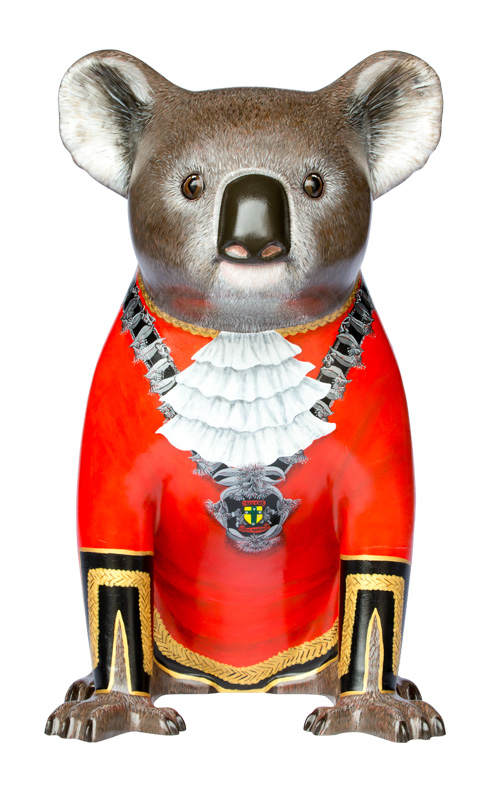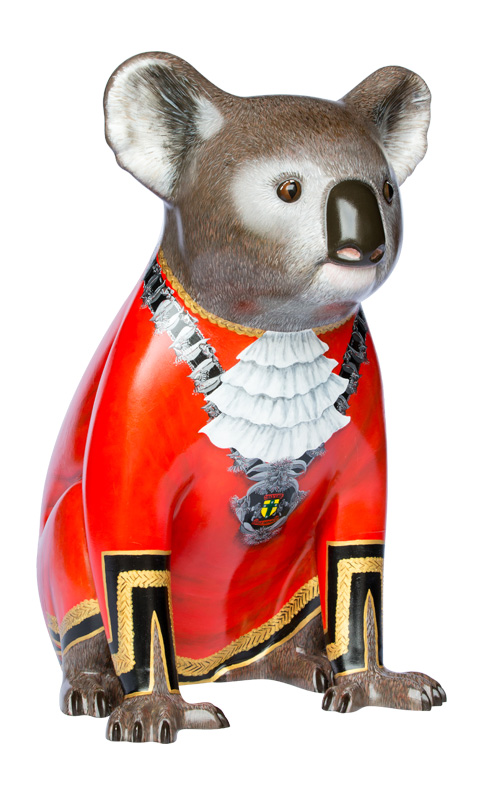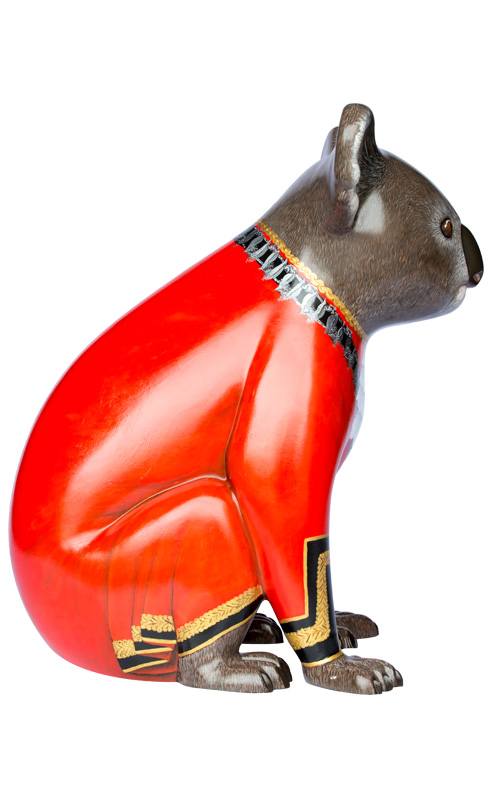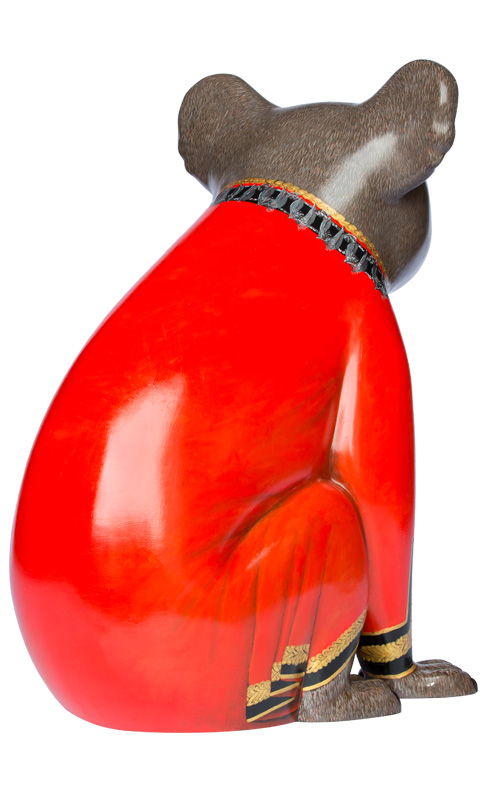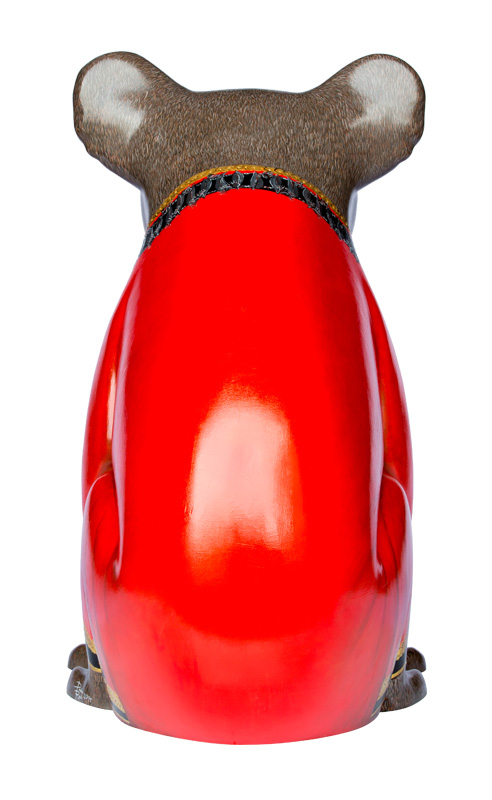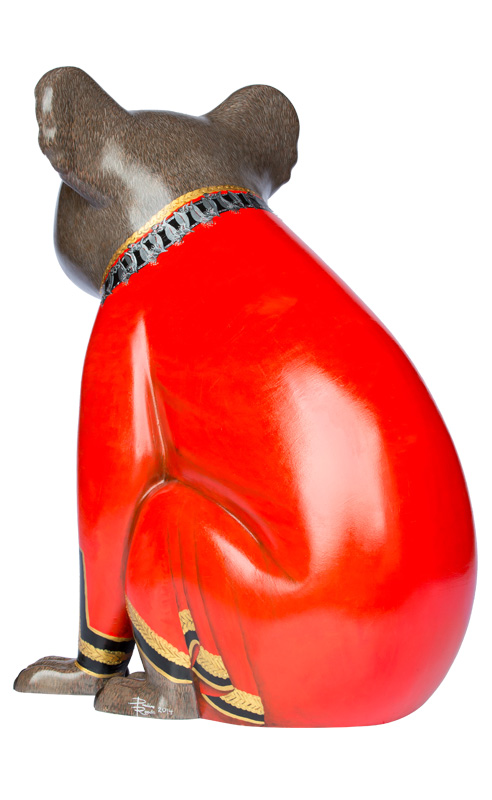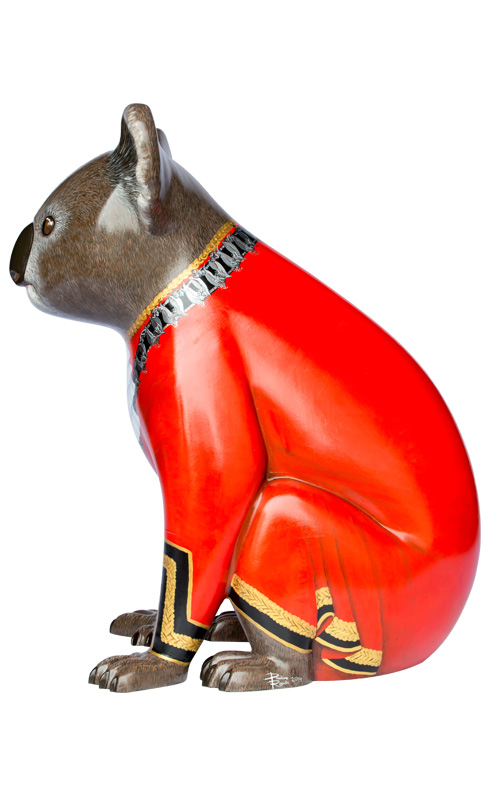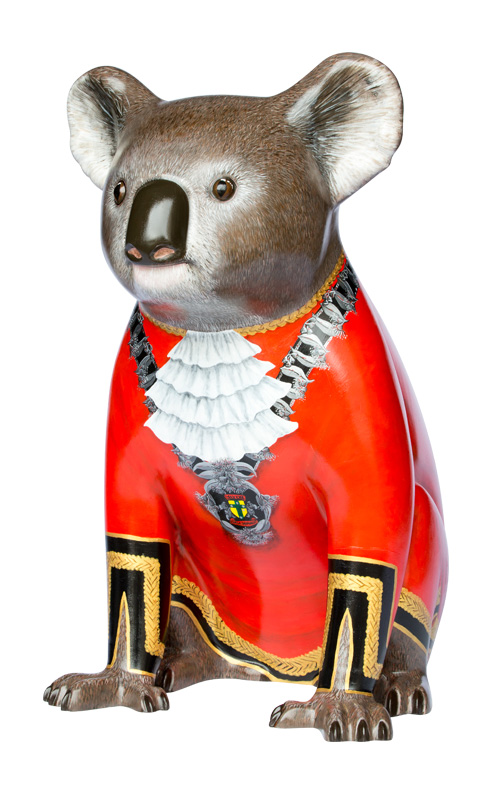 Artist : Pauline Roods
Sponsor: Greater Port Macquarie Tourism Association
Location: Campbelltown City Council for the month of April
Description / Inspiration
The Mayor of the Koala Republic is a regal government representative for the koala population and is moving to Port Macquarie airport in June.

Befitting his rank the Mayor is dressed in his Official Mayoral red robe, but unlike his human counterparts, his robe is trimmed with gold braid not fur. His very important chain of office has been specially designed in silver, carefully depicting the delicate blossoms, leaves and nuts of the Australian Gum Tree.

This pattern of Australian Fauna continues around the medallion, which depicts a plaque etched with the southern cross and is held in place by two koalas.

Artist Biography
Pauline Roods has been painting for over 20 years. She is a realist, with a preference to work with acrylic and watercolour. Pauline believes these mediums allow her to create pictures with character, expression and dimension.

Pauline's goal is not only to present a scene, but to place the viewer within that scene.
Pauline grew up in Port Macquarie, and a love of its natural beauty runs deep in her veins.
Pauline has had a number of exhibitions, and her works hang in collections (both private and commercial) in Australia, Japan, Singapore, America, New Zealand and Fiji.