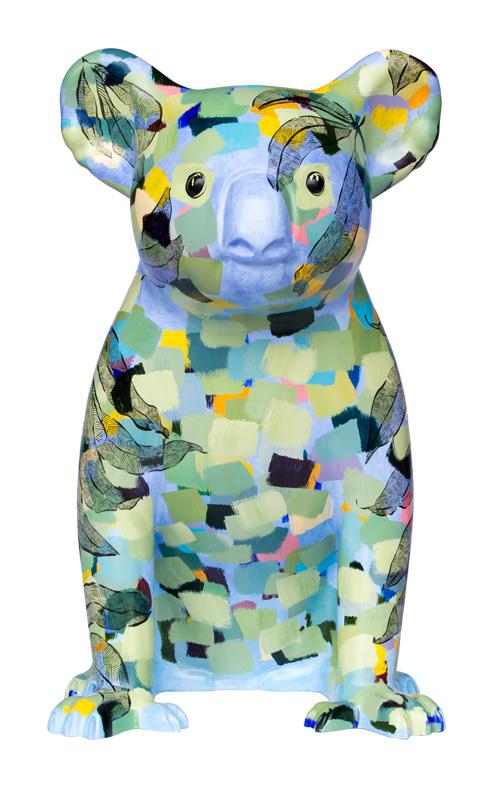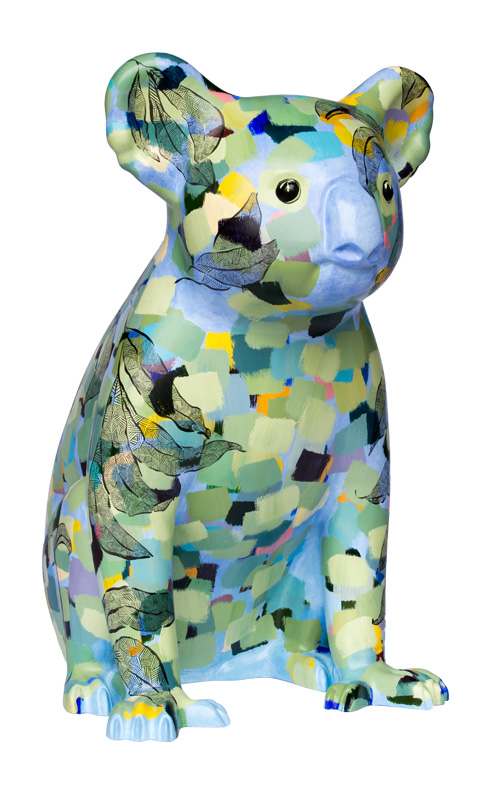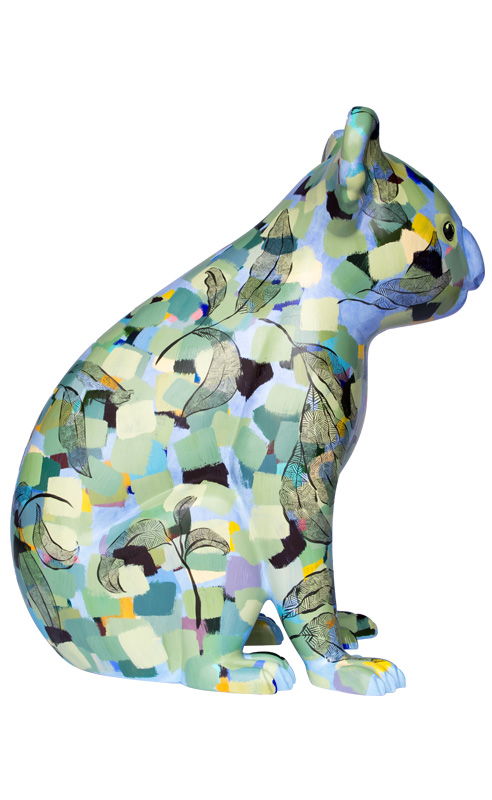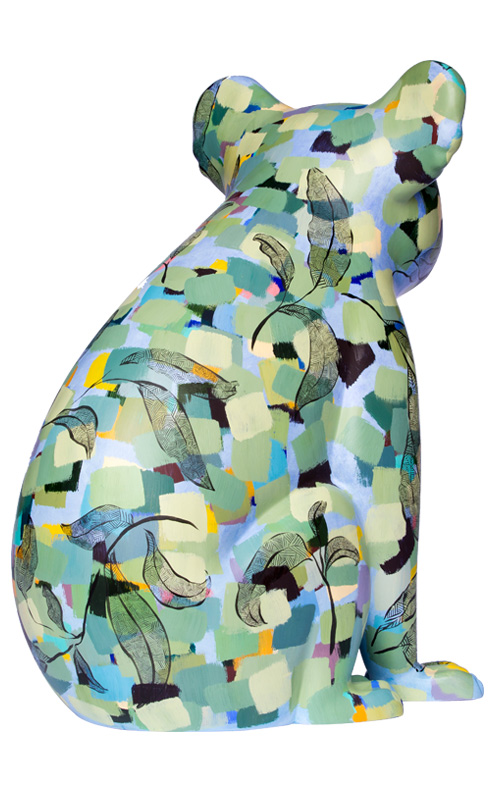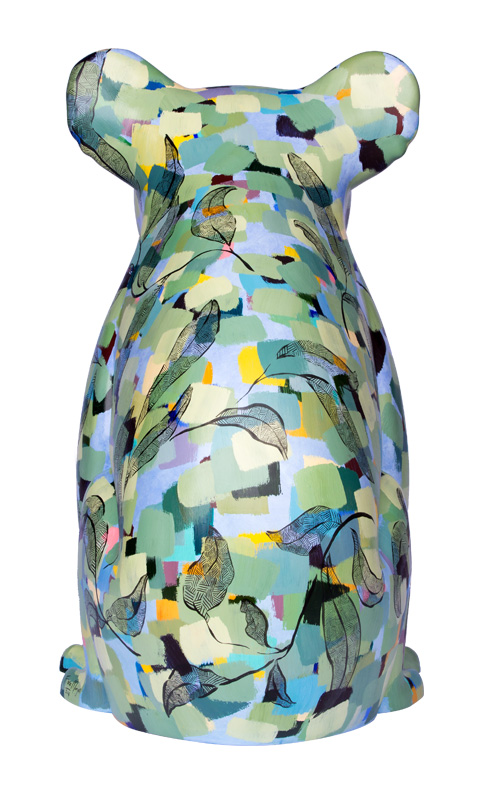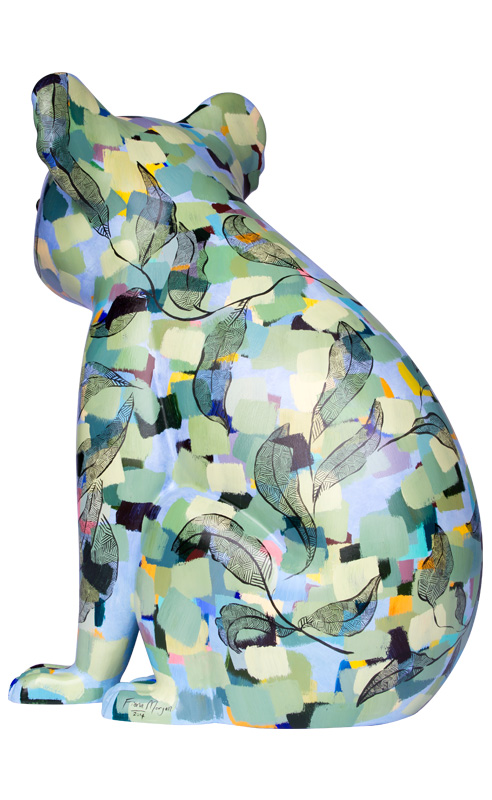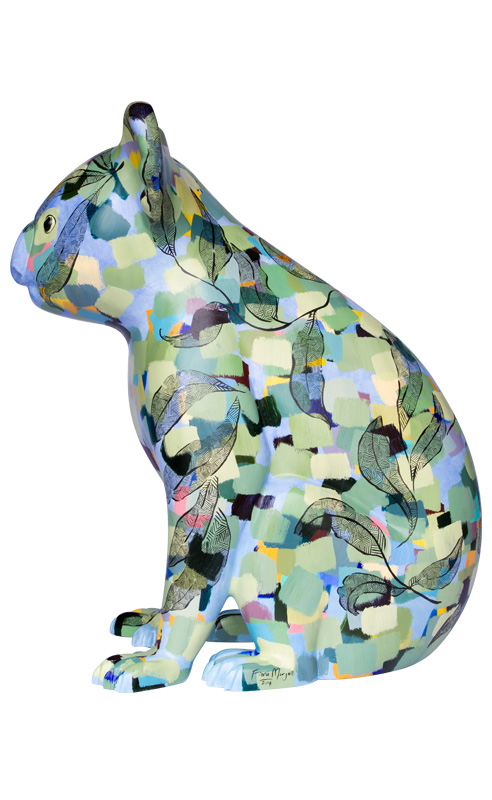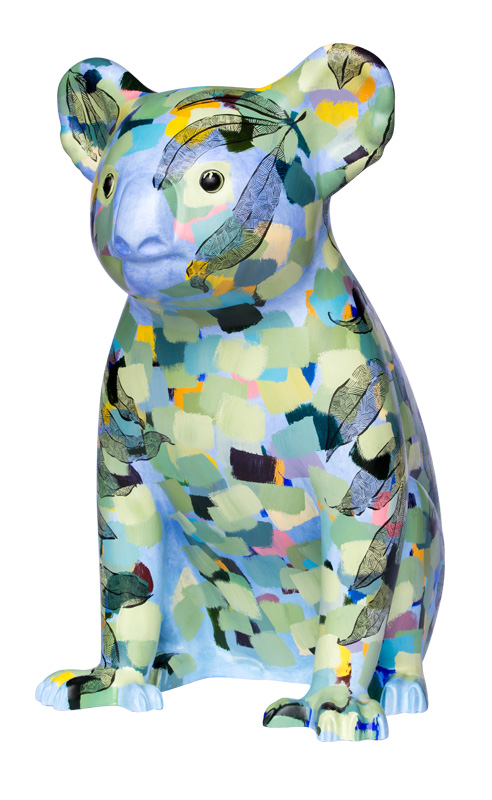 Artist : Fiona Morgan
Location: Taree Train Station
Description / Inspiration
Komorebi is a Japanese word which translates as, 'sunlight filtering through the leaves on trees'.

In reference to the koala's forest habitat up high in trees, to see a koala for yourself requires you to also enjoy komorebi - looking up into the sunlight filtered by the leaves on trees.

This design also recognises the Sister City relationship of Port Macquarie-Hastings with Handa, Japan.
Artist Biography
An Industrial Design degree, a knack with computers but an aversion to the advertising industry, and a family full of pharmacists led Fiona Morgan to a career in 3D medical modelling and animation. This via medical Industrial Design, Graphic Design, digitised traditional animation and web design.

Having spent over a decade working in the commercial art world in large cities in Australia and the UK, Fiona was unsatisfied and set out to work for herself in a smaller, friendlier location.

Hello tree change, hello slow lifestyle, a great step in the right direction living now in Bellingen, NSW.