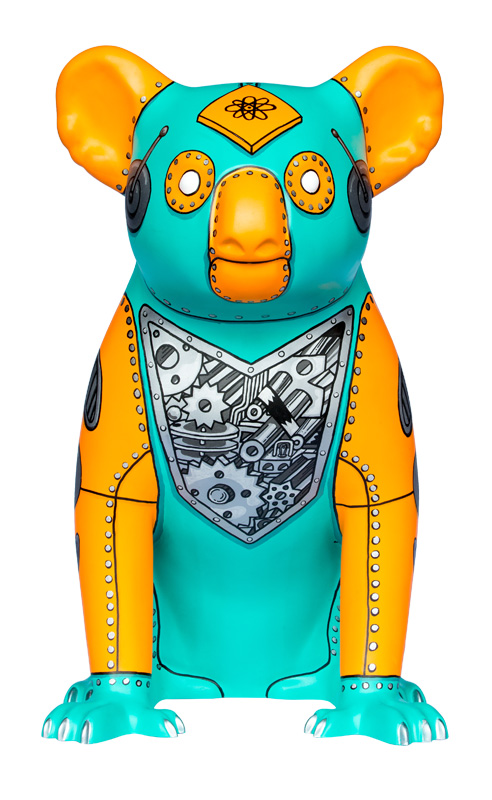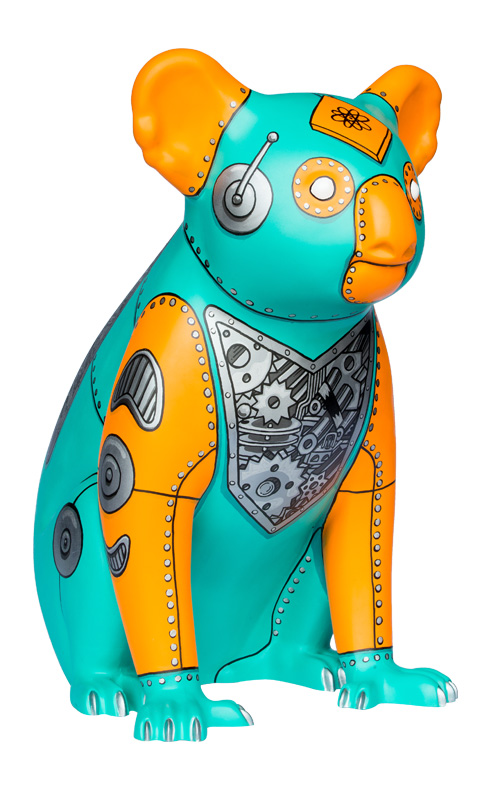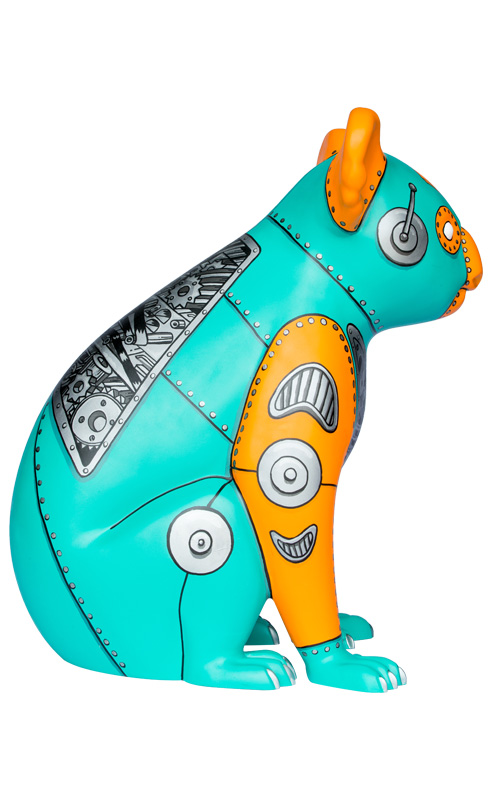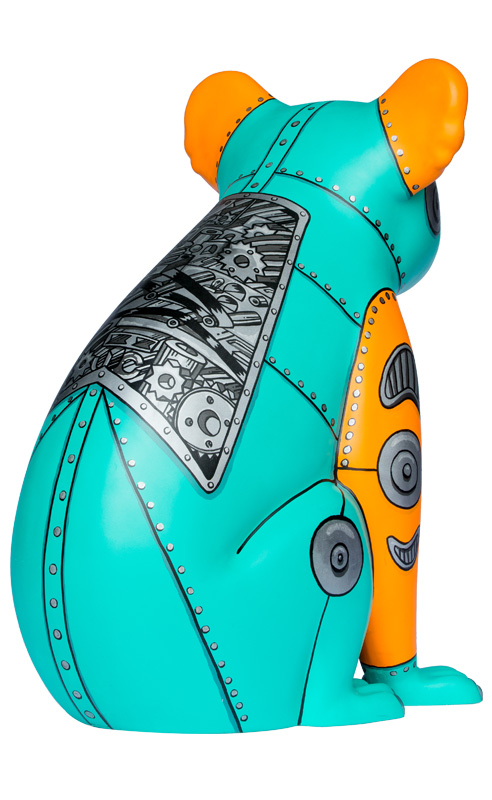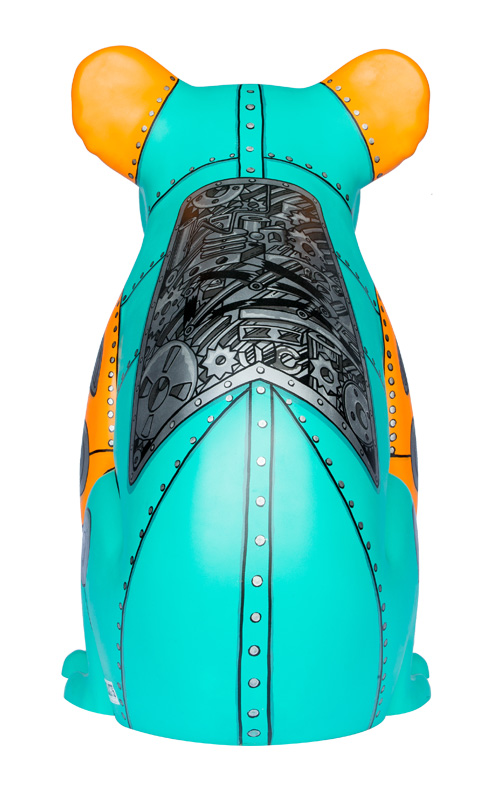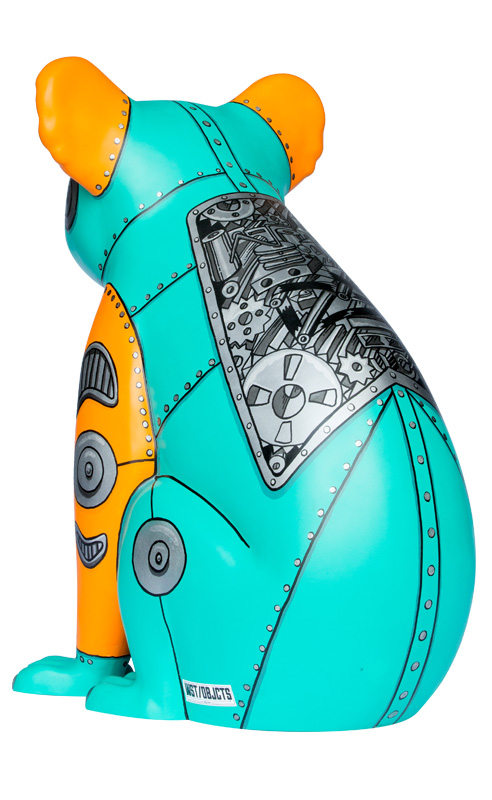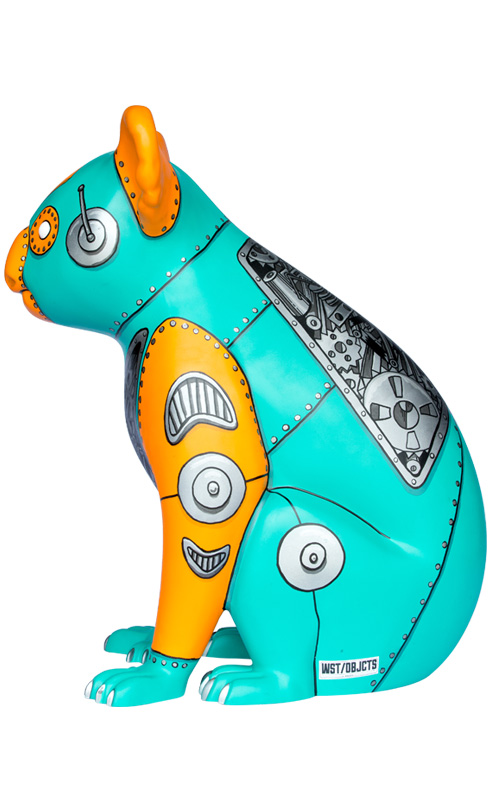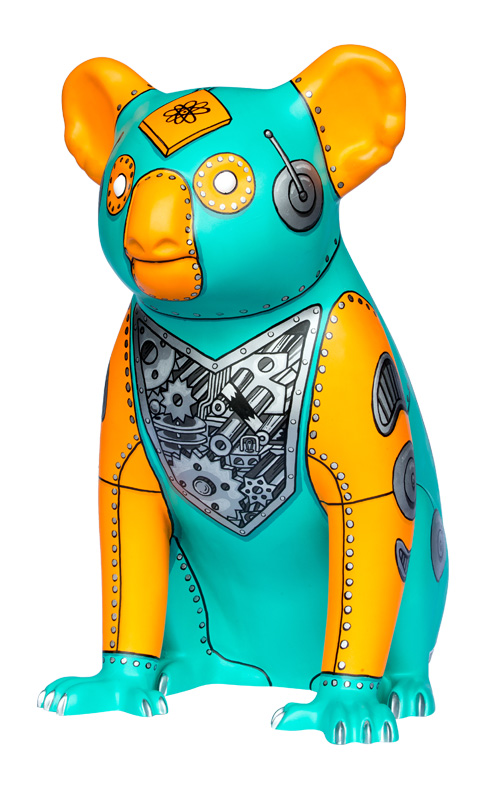 Artist : Joel Cameron
Sponsor: Car Clean
Location: Unit 1, 8 Bellbowrie Street, Port Macquarie NSW 2444
Description / Inspiration
Koalatron is a comment on what could happen in the future, if we don't protect the koalas and conserve their native habitat. Through conservation and teaching of environmental practices to the youth of Port Macquarie, we ensure koalas will be enjoyed in the region by future generations to come and avoiding them being replaced by robots.
Artist Biography
Joel Cameron is a Sydney based artist with projects spanning from skateboard and t-shirt design to Sculpture.

At present Joel is the art director for Totem Skate School and Nightmare Skateboards, along with a rising artist profile which has seen him be involved in a number of group exhibitions around Australia, including the recent Wild Rhinos Exhibition by Taronga Zoo.
Location Info
Usually Koalatron is right next door to the Hello Koalas Gift Shop, Unit 16, 10 Bellbowrie Street, Port Macquarie NSW 2444 Open hours: 7am - 3.30pm Mon to Fri. But during April, Koalatron has been invited to exhibit at the Australian Botanic Garden, Mt Annan in Campbelltown. He's be back early May to say hello to Car Clean Patrons.