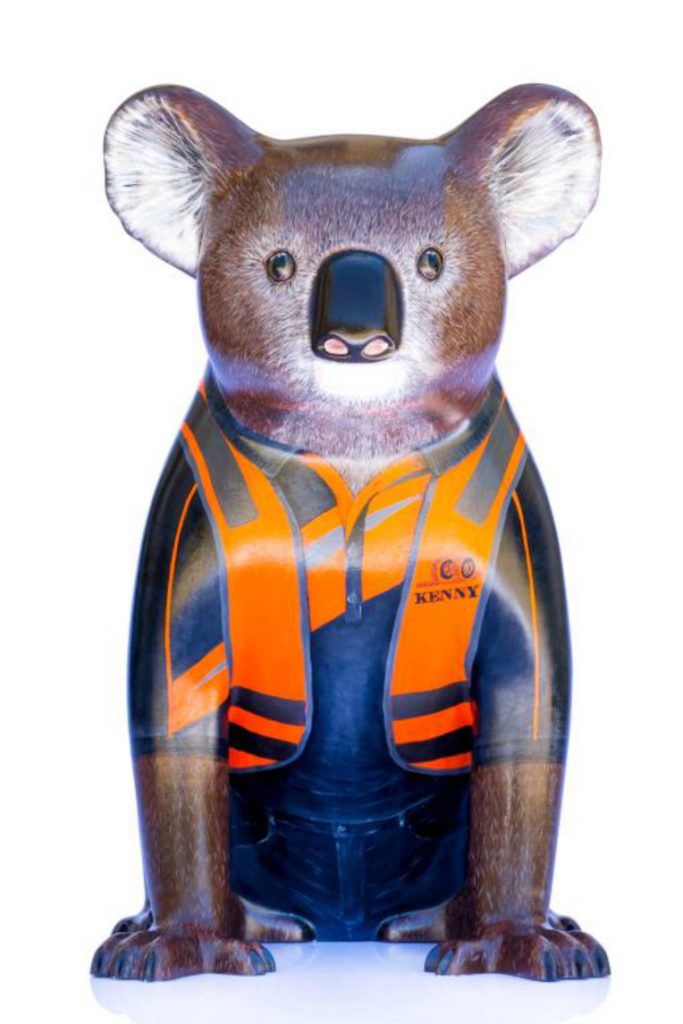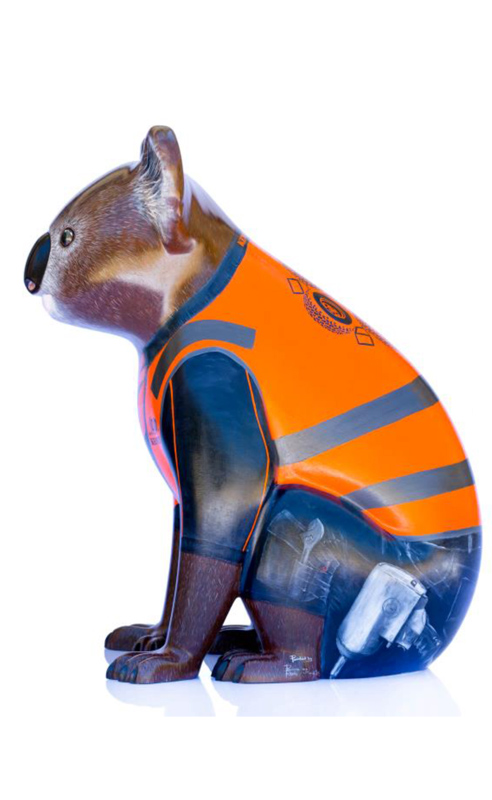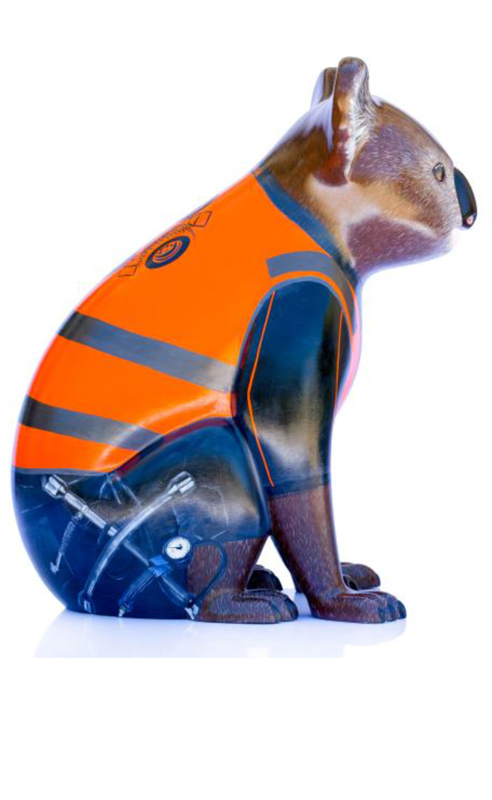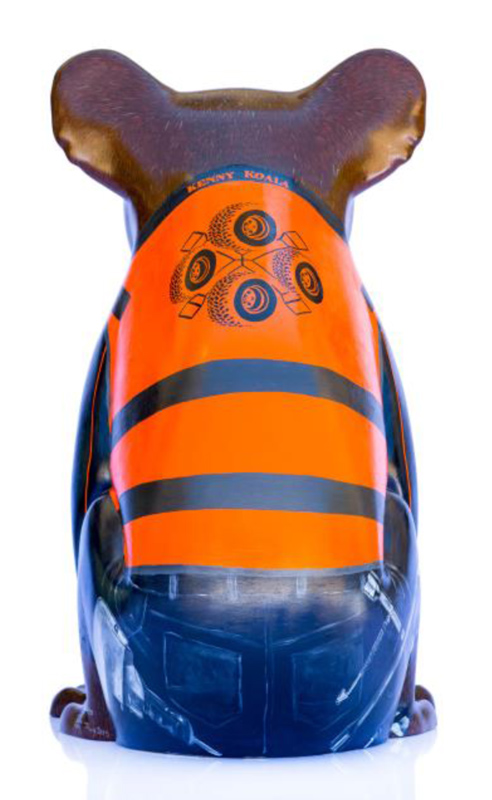 Artist : Pauline Roods
Location: Currently on tour
Description / Inspiration
Kenny Koala is a realistic Koala, representing the large group of tradies who live and work in Port Macquarie.

The artist Pauline Roods wanted Kenny to look like anyone could ask him a question about the various building and mechanical trades and he could answer in a trice. When you look at Kenny's eyes he has personality and his fur is so realistic, he looks soft to pat. I haven't forgotten the important tools of his trade – see if you can name them. I hope people get as much enjoyment from seeing Kenny Koala as I did bringing him to life. 
Artist Biography
Pauline Roods has been painting for over 20 years. She is a realist, with a preference to work with acrylic and watercolour. Pauline believes these mediums allow her to create pictures with character, expression and dimension. Pauline's goal is not only to present a scene, but to place the viewer within that scene.
Pauline grew up in Port Macquarie, and a love of its natural beauty runs deep in her veins.
Pauline has had a number of exhibitions, and her works hang in collections (both private and commercial) in Australia, Japan, Singapore, America, New Zealand and Fiji.