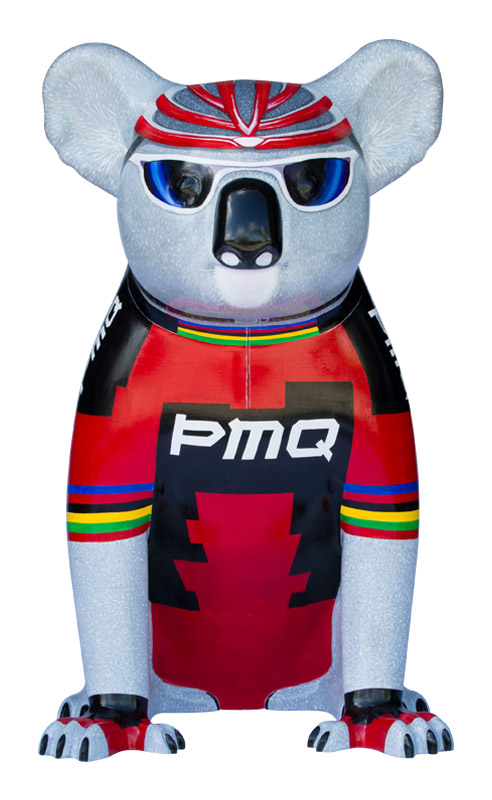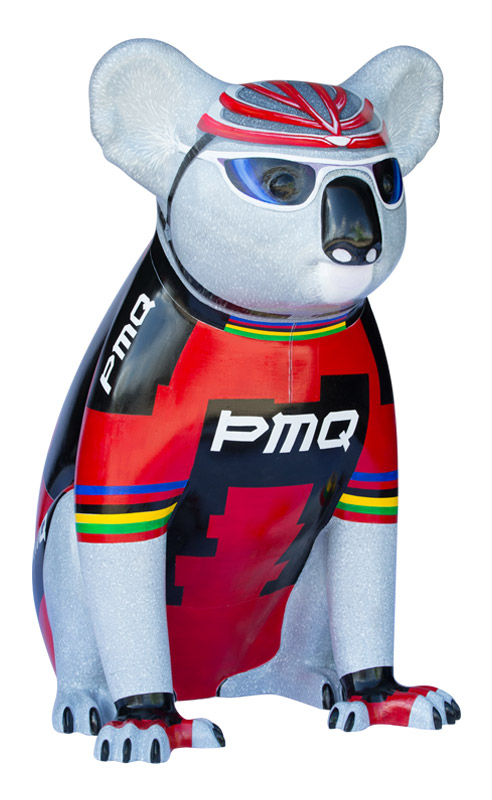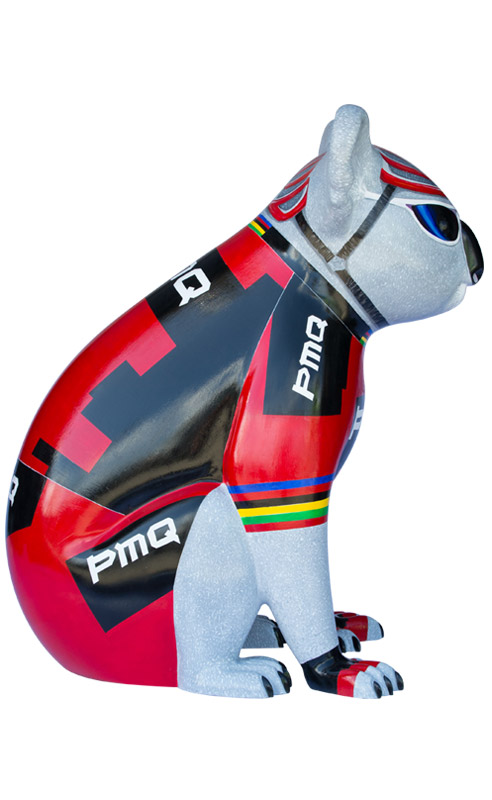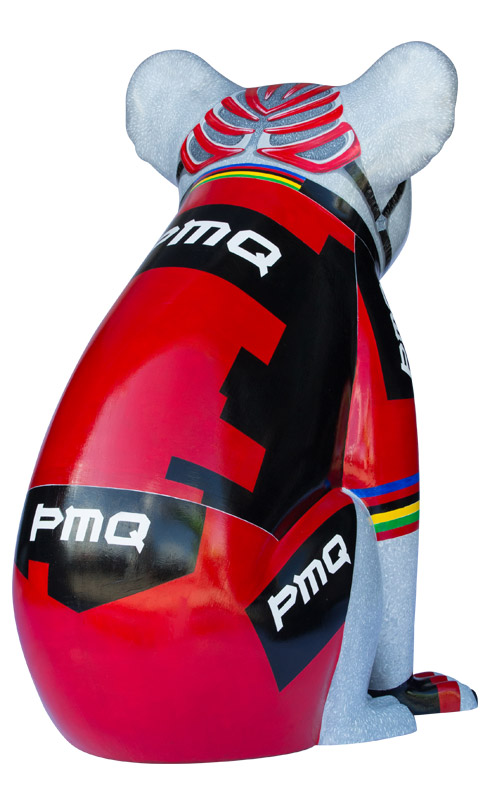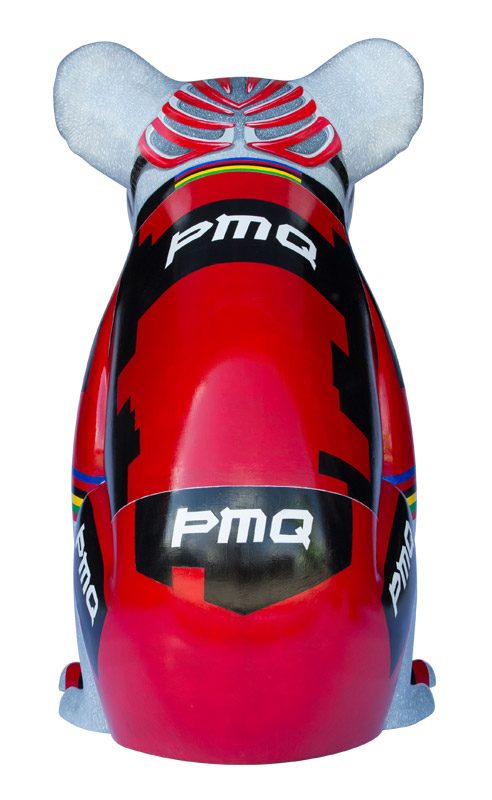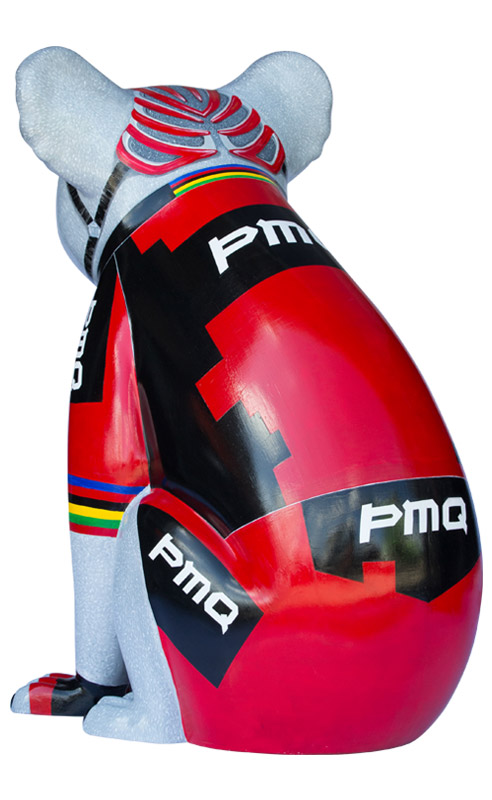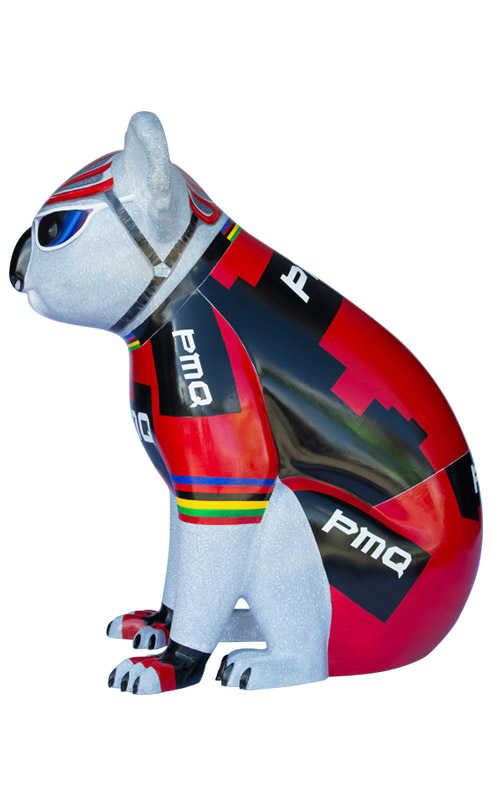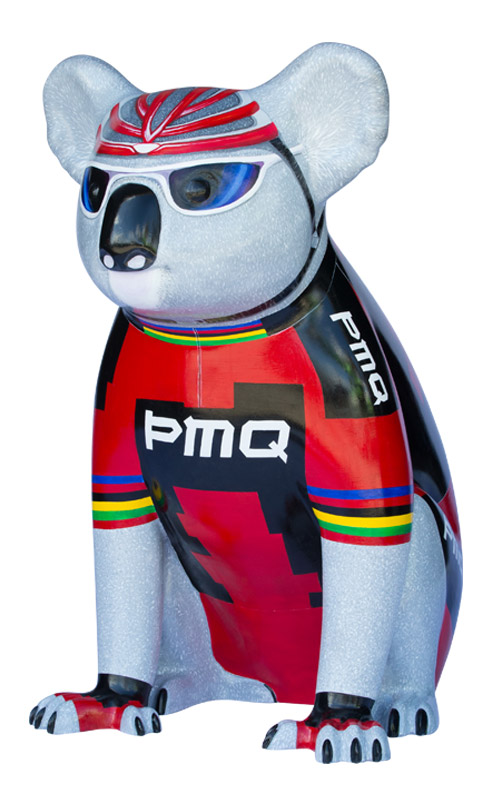 Artist : Suzanne Fischer
Sponsor: Caramels at Cathie
Location: 1601 Ocean Drive, Lake Cathie NSW 2445
Artist Biography
Suzi is a qualified PE Teacher and Physiotherapist. She left Sydney three years ago to "retire" early to Port Macquarie at the youthful age of 48 years old. And in 2022 returned to Sydney.

Suzi grew up in a arty-crafty household - but being self-employed and working 6 days a week in Sydney meant that she had no time to be "creative" since leaving school.

Suzi entered the Kempsey Art Prize in 2013 with a sculpture called "Sheep". She was very nervous about entering as she never even contemplated entering an art competition. She was astonished when her name was called out as the winner of the Sculpture prize.

Suzi was then encouraged to enter the Manning Gallery Exhibition "Naked and Nude".
Again she was very surprised that her work was chosen as a finalist among some truly talented artists.

Granny Square Koala was inspired by Suzi's Grandmother. She smiles as she remembers all those hours spent together crocheting granny square blankets.

Until moving to Port Macquarie Suzi had not picked up a crochet hook for almost 30 years.
The design is a tribute to her Grandmother and all those Grandmothers who taught the next generation the wonderful craft of crochet.

In teaching Suzi to crochet her Grandmother also showed her the power of positive ageing.
She crocheted as she lived her life… with an abundance of fun, love and laughter.

Location Info
Caramels at Cathie Cafe, Woolworths Complex, 8/1601 Ocean Drive, Lake Cathie NSW 2445. Dine-in, Takeaway Hrs Mon-Sat 5.30am-2.30pm, Sun 6am-11am P (02) 6585 5963 www.caramels.com.au