About the Hello Koalas Festival, Port Macquarie-Hastings, NSW
The World's First Festival to celebrate Australia's iconic koala, Hello Koalas Festival (7 – 11 June 2018) is a brand new annual event first staged in June 2017, building on the success of the Hello Koalas Sculpture Trail. Port Macquarie's esteemed Koala Hospital is our presenting partner.
The Hello Koalas Festival is great fun and hugely entertaining for all ages groups while also focussing attention on koalas and the importance of their conservation.
Port Macquarie-Hastings has the largest koala population on the east coast of Australia, but it is in decline, as it is in other locations in NSW. We are aiming to arrest this trend by raising awareness throughout the community as well as creating an event that people from out of town will enjoy and also learn about the plight of our koalas and the importance of caring for koalas.
2018 Hello Koalas Festival Highlights 
Caring for our Koalas and our Environment Conference, Sails Hotel
7 June 2018 & 8 June 
Arrive in time for the welcome reception at 5.30pm on Wednesday 6 June and meet other delegates.
On Thursday 7 June, the conference starts at 9am with a jam-packed and exciting program of speakers, and concludes with drinks and dinner at Sails, watching the sunset on the Hastings River and some of the 160 local dolphins making a splash.
Friday 8 June, sign up for some great field trips to the Koala Hospital, Sea Acres Rainforest Centre and Old Bottlebutt in the Burrawan State Forest. There will also be special guided tours of the Hello Koalas Sculpture Trail in town.
This is an event for anyone who cares about koalas and preserving our environment. The conference program includes expert speakers on koala conservation, environmental solutions for community and local government,  the latest research, educational programs, and the draw of nature-based tourism.
The Conference Program and Online Registrations, which include a complimentary ticket to the Hello Koalas Festival Music and Dance Spectacular, open on Thursday 19 April 2018. Watch this space!
Festival Queen – Lady Lola the Dancing Koala ….  newly arrived at the Glasshouse Arts and Visitor Centre. The creation of acclaimed dance teacher and visual artist, Francessca O'Donnell and local blacksmith, Wayne Lewis.
Hello Koalas Festival Music and Dance Spectacular, with ABBA tribute band MammMia and Port Macquarie Performing Arts ballerinas performing everyone's favourite number, "Dancing Queen" and lots more.
 Save the date, Friday 8 June at Panthers. Tickets available shortly.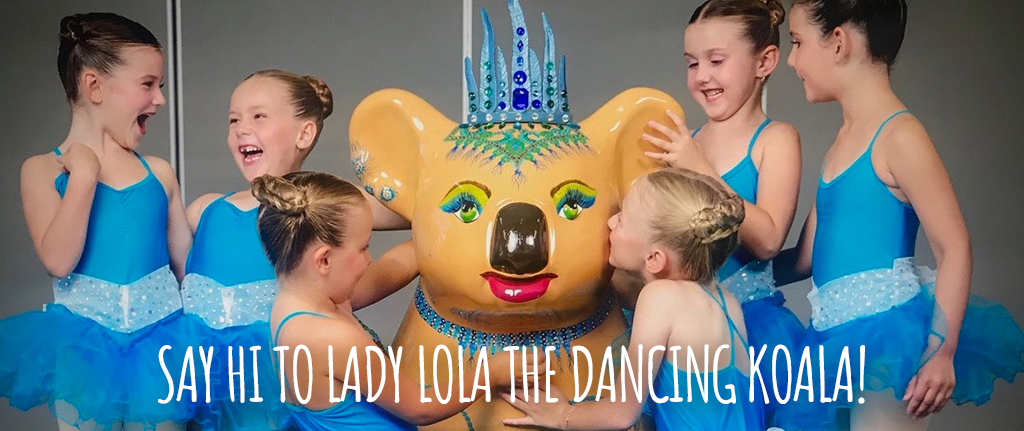 Hello Koalas Festival Foreshore Markets, Westport Park
Saturday 9 June, 8am to 1pm
Join us for Port Macquarie's popular markets at Westport Park, on the banks of the Hastings River. But this time with a koala twist.
It's that time of the year for the Hello Koalas Festival over the June Long Weekend and organisers are working with Marketplace Events to present a 
vibrant marketplace for local artists and producers to showcase and market their talents and produce in the Port Macquarie-Hastings region, with a special exhibition of Hello Koalas sculptures, musical performances and artwork by Hello Koalas artists as a highlight of these Foreshore Markets.
The Hello Koalas Festival exhibition will be the centrepiece of an eclective mix of diverse and sometimes quirky stalls, featuring handmade arts and crafts, 
gourmet foods, locally grown produce, flowers, vintage clothing and handmade jewellery and clothing.
Come and see some of your favourite Hello Koalas sculptures including the very dazzling Lady Lola, The Dancing Koala and Festival Queen. Meet Lola's artist Francessca O'Donnell, who also created the mosaic koalas Kalido and PK Sparkles at the Glasshouse.
Watch local artist Yvonne Kiely work on her new Hello Koalas sculpture "Angel" for Catholic Care of the Aged.
Plus meet other Hello Koalas artists who have gathered in Port Macquarie for the Hello Koalas Festival.
Ranger Riley returns to Sea Acres Rainforest Centre 
Hello Koalas roaming ambassador for threatened species in NSW National Parks and NSW's Saving our Species campaign, Ranger Riley was a hit last year as our 2017 Festival mascot and is looking forward to meeting Lola!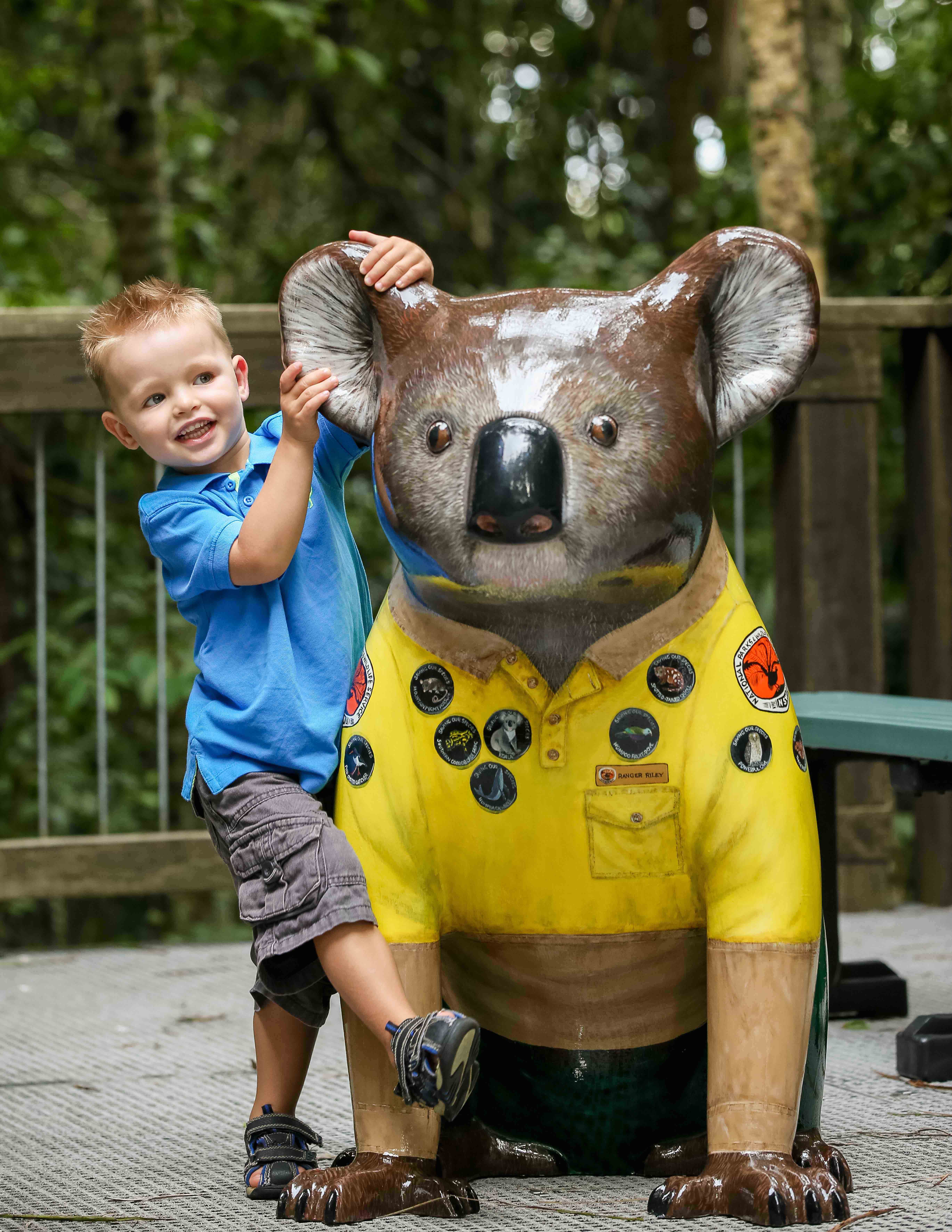 More Festival Events (further details to follow)
Landcare Farm Gate Tours, 9 – 12 June 2018
Percival Property Port Macquarie Cycle Club Junior Tour (NSW Cycling), 9 & 10 June 2018
Hello Koalas Festival Cars and Coffee Meet, Douglas Vale Historic Homestead and Vineyard, Sunday 10 June, 2018,  8am to 12.30pm, followed by BBQ, Bush Poets, Music and more. 
Hasting Co-Op Festivities, June 2018
Hello Koalas High Teas, Rydges Port Macquarie, 9am – 4pm, 9, 10 & 11 June 2018
Download the 2017 Hello Koalas Festival Poster and Program
See the 2017 Hello Koalas Festival Poster
Read about the 2017 Hello Koalas Festival Program
Festival Sponsors