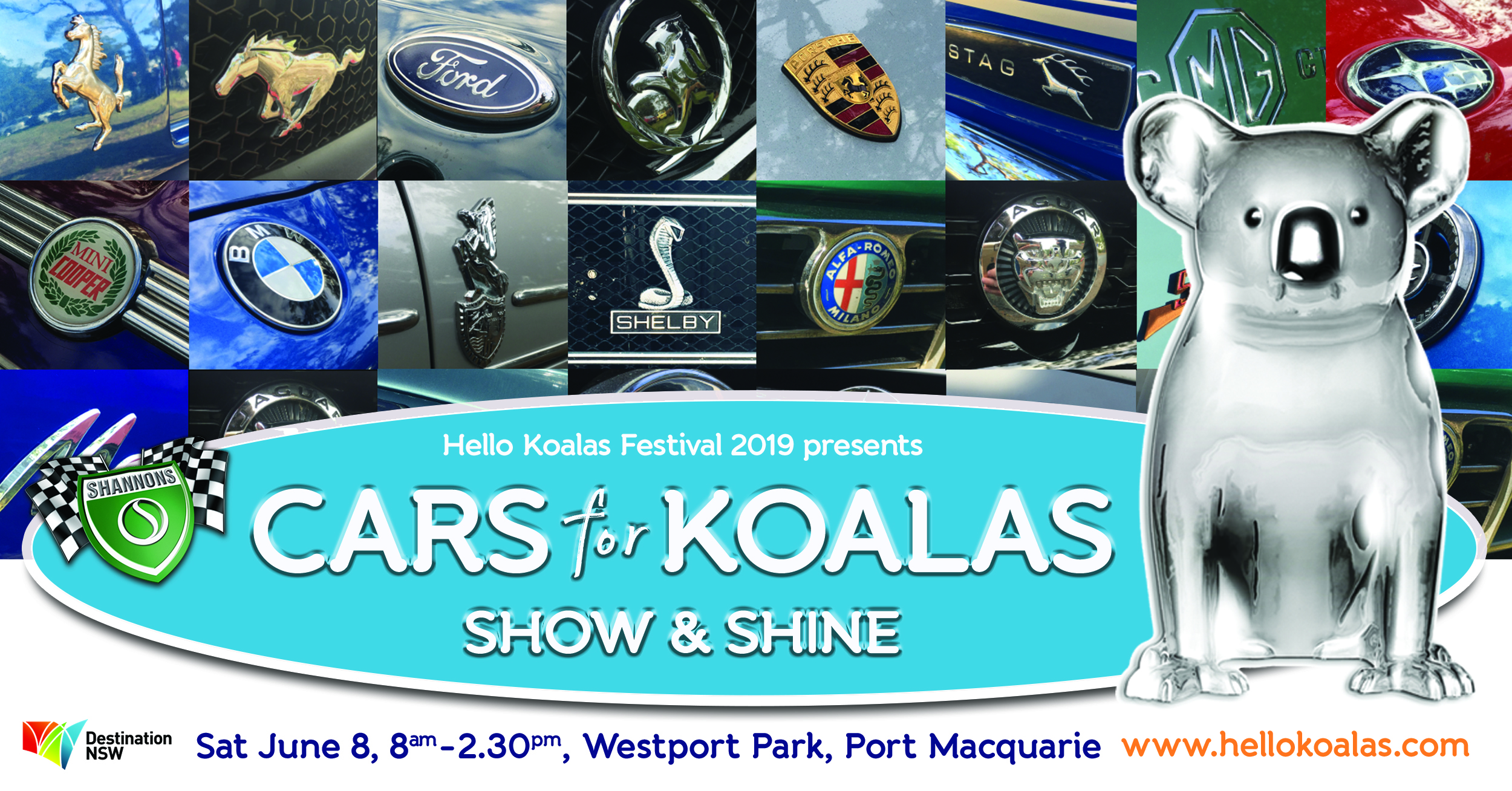 The Hello Koalas Festival invites you to join us at the Cars for Koalas Show and Shine on Saturday, June 8 at Westport Park, Port Macquarie.
It's a chance to show off our pride and joys and at the same time raise awareness of Koala safety on the road, and funds for the Koala Hospital Port Macquarie.
Did you know that vehicle-related Koala mortality has the most significant impact on numbers after habitat clearing? We can make a real difference to help save this endangered Australian icon 🐨
You can register to display your for the chance to be in the running for the awards. There are limited spaces so be quick! You're more than welcome to bring your car and spectate if you choose not to display.
Come for the Koalas, Cars and Comradery and, of course, the Trophies!
All marques and cars with car-is-ma are welcome!
The Show and Shine will run from 8am-2.30pm, with the festival atmosphere, shops, food tents, Foreshore Markets and Hello Koalas sculpture displays making this a great family outing.
Importantly, there will be trophies for Most Car-is-ma (People's Choice) and Best in Show (Judged), Best Art (graphics or paint), and new for this year, Most Caring Club for the club that can muster the most participants on the day while raising funds for the Koala Hospital Port Macquarie.
Why not make the best of the long weekend and enjoy all that Port Macquarie and the Mid-North Coast have to offer? We have 17 uncrowded beaches and startlingly beautiful coastline, rainforest, bushwalking, art galleries, great cafes and restaurants, golf and a host of other attractions including other Festival events.
There's a fantastic choice of accommodation from 4.5 star luxury hotels to camping by the beach. Ask us about accommodation discounts and find out more about the local area at portmacquarieinfo.com.au #Iloveportmacquarie.
We hope to see your club here competing for the Most Caring Club trophy! (BMW Club NSW from Sydney is committed.) 
To register your interest or find out more, please contact marketing director Denis Mamo at denis@hellokoalas.com or 0419 991 627.